Cultivating Thanks
As we approach the new year, it is a time for reflection and recognition of the things in life that we are most thankful for. All of us here wish to express a very heartfelt thanks to all our growers and suppliers who help us to serve our customers. And most of all, we want to express our sincere appreciation and thanks to all our customers. As a family-owned company celebrating its 110th year in business in 2017, we recognize that it is individual gardeners who sustain our business and keep us growing. We also recognize that all gardeners' efforts enrich the lives of their families, friends, and communities. We greatly appreciate your business and trust in us, and we pledge to continue to offer the best products and information to help you succeed with your garden.
More 2017 Sneak Peaks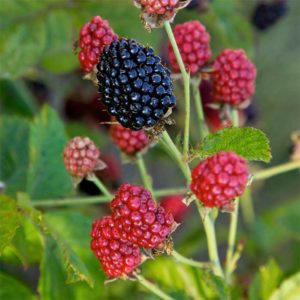 Our catalog is finished and will be arriving in homes late this month. In the meantime, here are a few more new item previews from our 2017 offering.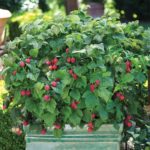 The new Bushel and Berry fruit varieties are an exciting offering of hardy, compact-growing fruit plants ideal for small garden spaces and even container growing. All are self-pollinating and don't require a pollinator variety. Baby Cakes thornless blackberry, which fruits on both new and old canes, grows just 3 to 4 feet tall, and is hardy to zone 4.  Raspberry Shortcake raspberry is a very compact, thornless summer bearing red raspberry. It is hardy in zone 4 and grows just 2 to 3 feet tall. Jelly Bean Blueberry grows just 1 to 2 feet tall and features large fruit produced on second year wood.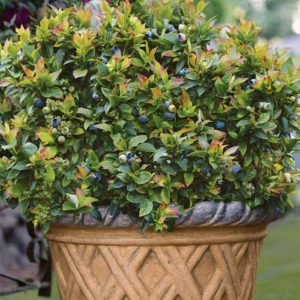 Big League hybrid tomato is a determinate, early variety that is extremely large fruited, making it the largest fruited container tomato on the market. Ideal for small gardens and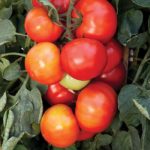 containers, Big League grows just 3 to 4 feet tall. Plants should be caged or staked due to the weight of their fruit.
Excursion II hybrid pepper is our pick to replace the popular Bell Boy hybrid which was unfortunately discontinued by its supplier. It is a reliable and productive red ripening bell pepper that performs consistently, even in shorter season areas. Excursion II is resistant to bacterial spot, tobacco mosaic virus, and potato virus Y, and it matures 77 days after transplant.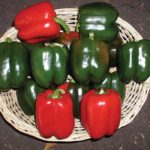 We hope you are as excited as we are about another gardening season! Happy holidays, from all of us at Jung Seed!