We have welcomed a week of mild weather here in Wisconsin while we are hard at work finalizing our 2017 catalog and preparing for next season. We're excited about the upcoming season and are pleased to be able to offer a range of interesting new items to our customers. Here is a sneak preview of a few selected additions for 2017.
Featured New Varieties for 2017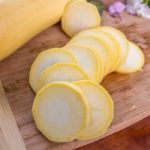 Chiffon Hybrid summer squash is a unique new summer squash with attractive, creamy ivory skin. Its straight fruit develop seeds very slowly, allowing even extra-large fruit to be enjoyed without the need to scoop out seeds! The plants are very productive and are resistant to cucumber mosaic virus.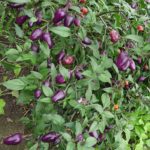 Purple Lava hot pepper is a new hot pepper from a local pepper breeder. It was developed by crossing a jalapeno variety with an ornamental pepper, and fruit are flavorful, spicy, and ornamental. The fruit of Purple Lava change from dark purple to lavender to ivory to red as they ripens, starting out hotter than a jalapeno and reaching about 10,000 Scoville units when fully ripe. Purple Lava is a uniquely attractive and tasty variety!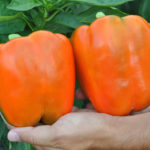 Garfield Hybrid pepper is a new sweet pepper that produces large, blocky bell fruit that ripen to a vibrant orange color. It is productive and early, maturing in just 75 days from transplant. Plants are resistant to tobacco mosaic virus. Named in honor of the oversize orange cat from the comic pages.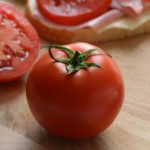 Stellar hybrid tomato is a new determinate red slicer that matures in 70 to 75 days. Plants grow just 2.5 to 3 feet tall and produce loads of red, 5 to 7 oz fruit with good flavor. Best of all, Stellar has excellent disease resistance, including high resistance to fusarium, late blight, and verticillium, plus intermediate resistance to early blight and septoria leaf spot. Stellar is an ideal choice for gardeners struggling with foliar disease problems.
---
Allen R. Pyle is the lead horticulturalist at Jung Seed Co. and has been a professional horticulturist for over 20 years, with decades of experience in gardening and landscaping. Allen has degrees in both horticulture and entomology from Michigan State University. He has extensive experience in plant propagation, pest management, growing perennials, and organic gardening. His knowledge spans a wide range of plants, including edibles, ornamentals, herbs, weeds, and native species. Allen is passionate about plants and gardening and is always happy to share his knowledge and expertise with others. He regularly speaks and writes on plant-related topics for both professional and amateur gardening audiences. Allen is also certified in Permaculture design.