We are happy to add several newly-announced AAS winning vegetable varieties to our 2018 offering. These winners were announced after our catalog had been sent for printing, but they can be ordered online or by phone. A list of all the AAS winners we offer is available on our web site.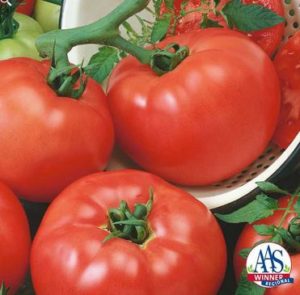 Tomato Chef's Choice Red Hybrid – (80 to 85 day) – Regional (Southeast, West/Northwest) Winner. The new red-fruited addition to the Chef's Choice series continues to impress the AAS judges. Indeterminate plants produce an abundance of 8-ounce, bright red, beefsteak-type tomatoes. The fruits are smooth and blemish-free with a firm, meaty texture, and a flavor that strikes just the right balance of acid to sugar. Great for both fresh eating and processing. Fusarium and Verticillium resistant.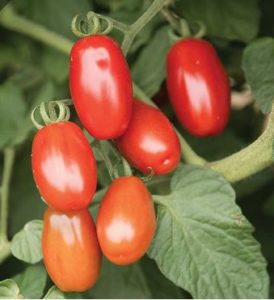 Tomato Valentine Hybrid – (55 day) – National Winner. A productive indeterminate grape tomato with half ounce red fruits. Plants are prolific, and production is not slowed by summer heat of summer. Fruit holds well on plants, has a meaty texture, and is crack resistant. Enjoy abundant yields of the sweetly, delicious fruits. Early blight resistant.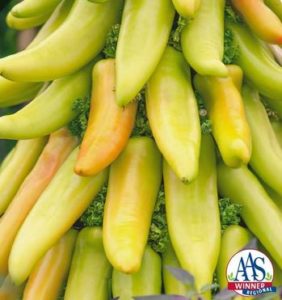 Pepper Hungarian Mexican Sunrise Hybrid – (60 to 65 day) – Regional (Mountain/Southwest, Southeast) Winner. This productive and flavorful Hungarian pepper variety is great for containers and the garden. The plants produce an abundance of 6 to 7-inch, medium hot fruit that ripens from green to yellow, orange, and finally red. The fruit can be eaten at any stage and is ideal for processing, pickling, and fresh eating. Tobacco Mosaic Virus resistant.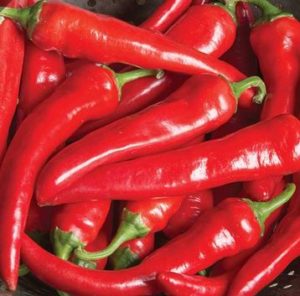 Pepper Red Ember Hybrid Cayenne – (55 days to green fruit, 75 days to mature red fruit) – National Winner. An early-maturing cayenne variety, ideal for short-season areas. Attractive and productive plants with 4 1/2-inch-long fruit that is moderately spicy, but still sweetly flavored. Its compact habit makes it a good container variety, and it also performs very well in gardens.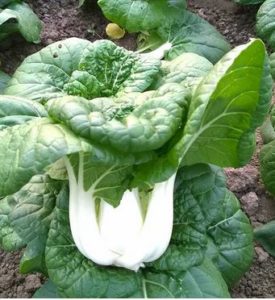 Pak Choi Asian Delight Hybrid – (30 to 50 day) – National Winner. A miniature, white stemmed pak choi with dark green leaves, mild flavor, and strong resistance to bolting. This cute mini variety is great in containers and can be used as a fast-maturing succession crop sown between later maturing varieties. Its bolt resistance makes Asian Delight ideal for repeat plantings to extend the harvest through summer and into the fall.