Plants Make the Heart Grow Fonder
Jung Garden Center is full of anything and everything for the gardener or plant lover in your life. From seeds to seed starting kits and growing supplies, from flowers, cacti, air-filtering house plants, pots and home décor – it's easy to find a special gift.
Give the gift that keeps on giving with eye-catching house plants this Valentine's Day. Skip the traditional cut roses and pick something personalized and unique that lasts. If you are still unsure of the perfect gift, here a few ideas to get you started.
Top Valentine's Day Picks
Heart Shaped Plants:

What better way to say "You're my (plant) person" than with a heart-shaped plant? Philodendron, pothos, heart shaped ferns, flowering cyclamen and monstera are all beautiful house plants that are full of heart – heart shaped leaves that is!

Flowering Cyclamen

Beautiful Blossoming Plants:

Banish winter with beautiful blooms. Our orchids, violets, campanula, pre-potted spring bulbs, and more are full of colorful bright flowers to show your growing love.

Orchid

Mini and easy-to-grow plants:

Catci, succulents, air plants and lucky bamboo are trendy, fun and under $30! Give these cuties to your cutie!

Cacti

Tropical Plants:

Easy-care tropical houseplants evoke the spirit of warmer climates to help ease you through the colder months and beyond. The rubber tree, sansevieria, peace lily, aglaonema, bromeliads, palms and citrus plants add unique dramatic foliage with a touch of paradise to the home or office.

Aglaonema Siam

Don't forget to add some style and pop with our adorable pots of all shapes, sizes and colors!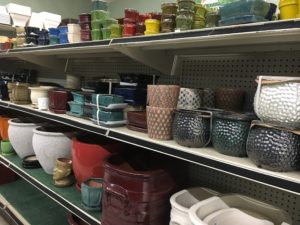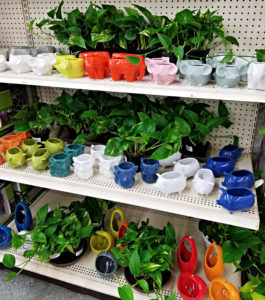 Stop by today and show your Valentine you really dig them! Click here for the location, contact, and hourly information for all 5 of our Wisconsin Garden Centers.