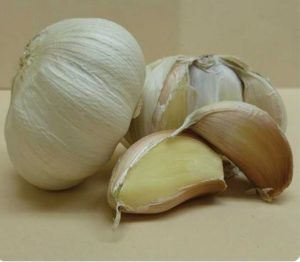 Garlic is one of the best vegetables for fall planting. It is easy-to-grow, but has a somewhat long season, as it is not harvested until the following summer. Don't let the delay in harvest put you off from planting this fantastic addition to the vegetable garden.
Garlic requires a fertile, well-drained soil, and it is a moderate to heavy feeder. Like other plants in the onion family, garlic has shallow roots and benefits from several fertilizer applications throughout the season.
Garlic benefits from being planted soil amended with organic matter like compost, rotted manure, or chopped leaves. In heavy soils, plant in raised beds to ensure that there is good drainage.