Mother's Day can be overwhelming with all the gardening gifts available. Let us help you match a thoughtful gift with special meaning to the unique Mom in your life!
Does your Mom love flowers? Each flower has its own meaning, show her how much you care with a symbol that best represents her.
Roses symbolize love and classic beauty. The spring-time colored roses represent a caring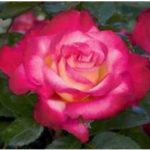 nature, while white roses are associated with purity and brightness. They are a great choice for a mother who is traditional yet elegant and sophisticated.