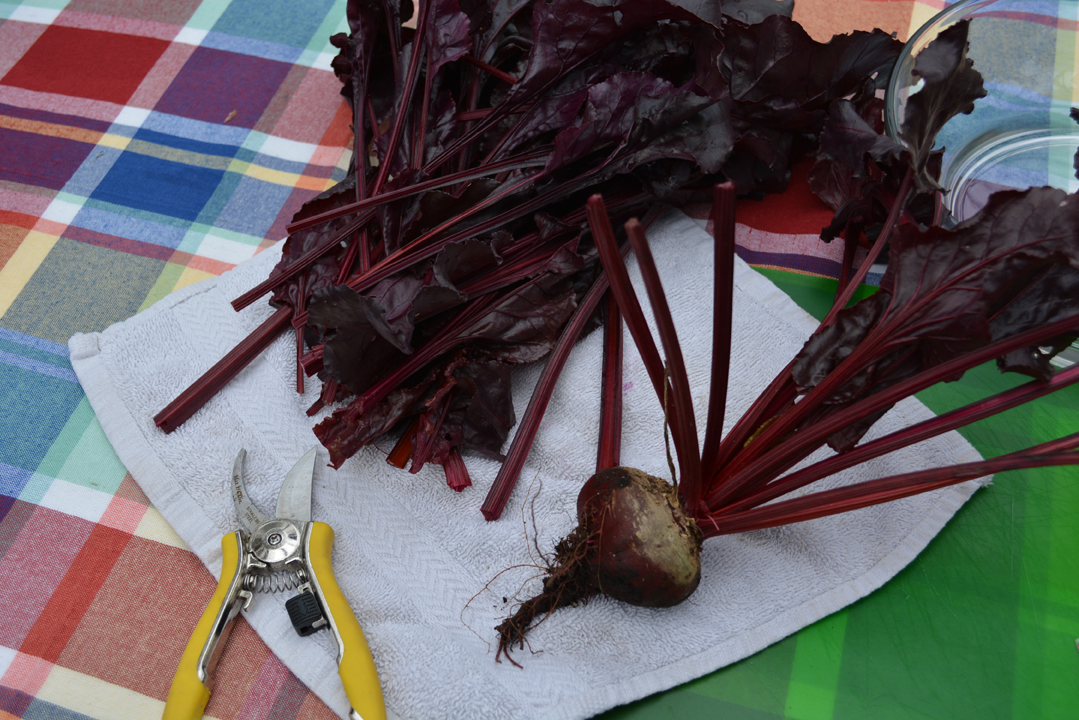 When I was growing up on a farm in Indiana, my most important dinner table goal was avoiding beets and brussels sprouts. Who could have known that I would grow up to love them with such a passion?
Beets make one of the most fantastic ornamental edibles to mix in with flower containers and work well in a cool season garden or for successive planting. Generally grown for their root, the beet green is my favorite part – it's ornamental above ground and can be harvested for a delicious salad several times throughout the season.
They are generally pest free, are easily grown from seed, and are fantastically healthy with lots of vitamins. Plant beets about 1/2″ deep and 2″ apart once the soil hits 50 degrees in the spring. Seeds will produce edible greens in 35 days and a good sized beet eight to ten weeks later.
Jung Seeds offers several types of delicious beet seeds, just follow this link to give them a try – www.jungseed.com/C/87/Beet.
~~~~~~
Shawna Coronado is a Jung Seed Brand Ambassador and is also an author, columnist, blogger, photographer, and media host with green lifestyle living, organic gardening, and anti-inflammatory culinary who campaigns for social good. Shawna's garden and eco-adventures have been featured in many media venues including PBS television, as well as national radio and news tv. Her successful organic living photographs and stories have been shown both online and off in many international home and garden magazines and multiple books. You can learn more about Shawna at http://www.shawnacoronado.com.