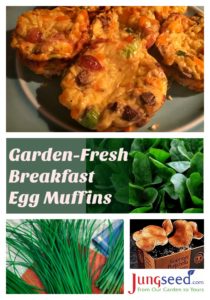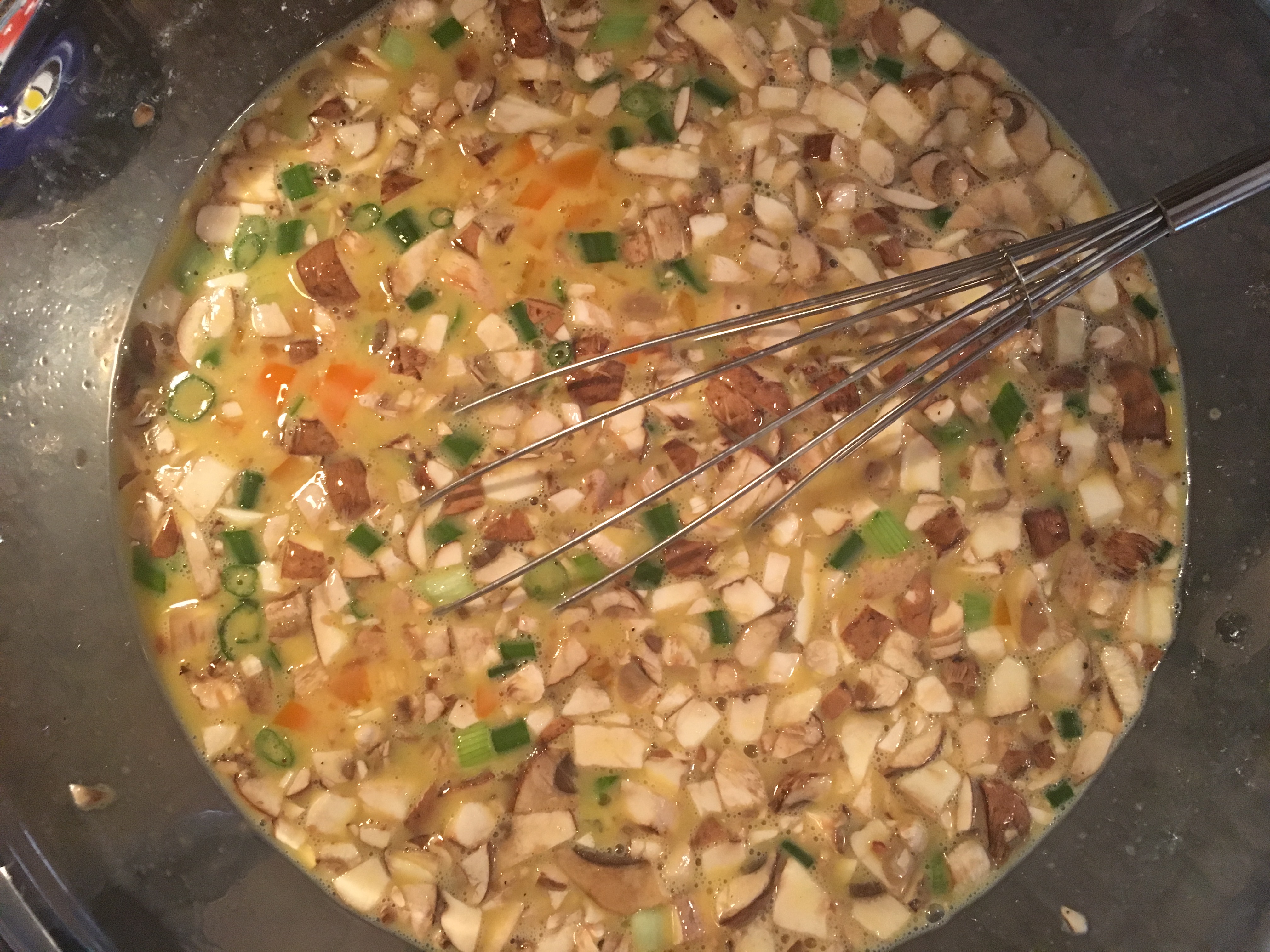 I am a firm believer that breakfast is not a meal that should be skipped! But busy mornings make it tough to make healthy meals that the entire family has time to sit down and enjoy. Luckily, this is an easy, quick and  fresh breakfast that your family will love and can take to-go, if need be!
Sundays at our house, I try to squeeze in some extra cooking time. I will make a big breakfast bake, frittata, banana bread or these delicious egg muffins to enjoy throughout the week, without having to cook and clean up breakfast every morning.
This recipe is great for doubling and freezing half for another week, so you get extra bang for your cooking time! The other thing I love about this recipe is that you can personalize it for your family. My husband and baby have dairy allergies, so I use almond milk and skip the cheese.  Have a picky eater at home? No problem, just make one pan plain and then sprinkle extra veggies on the raw muffins in the second pan. Add your favorite in season- omelet ingredients for a garden-fresh delicious and healthy breakfast.
Breakfast Egg Muffins
Prep Time: 5 minutes
Cook Time 20 minutes
Total Time 25 minutes
Servings 12 muffins
Ingredients
10 large eggs
1/3 c. milk or almond milk
1 c. Cheddar Cheese
6 oz. cooked and crumbled bacon
1/4 tsp. salt
1/4 tsp. pepper
1 Tbsp. fresh minced chives
1/2 c. chopped fresh mushrooms
½ c. chopped fresh spinach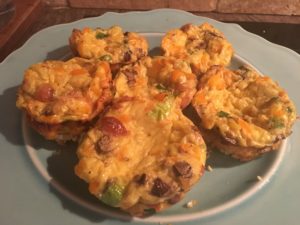 Instructions
Preheat oven to 375 degrees.
Cook bacon, let cool and crumble, chop or cut with kitchen scissors.
While the bacon is cooking, combine the eggs and milk in a large mixing bowl and whisk well (use almond milk if making this dairy-free).
Stir in 3/4 c. cheese, cooked bacon, mushrooms, spinach, salt, and pepper (leave cheese out if making this dairy-free).
Divide mixture evenly among 12 greased muffin cups.
Sprinkle with remaining 1/4 c. cheese and fresh chives.
Bake at 375 degrees for 20 minutes or until centers are set and muffins are beginning to brown.
Serve immediately or freeze or refrigerate.