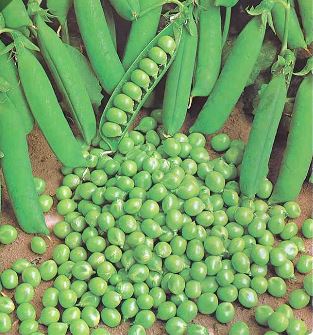 With St. Patrick's Day behind us and the second day of Spring here, we are thinking green!
Fortunately, in many parts of the country, it is already time (or close to time) to sow the earliest direct seeded, cold tolerant vegetables, as St. Patrick's Day is a traditional time to plant peas in the garden.
Peas are easy to grow but have a limited growing season and do not stay fresh long after harvest.  They grow best in colder soils with temperatures below 70 degrees F. It is important to get the timing just right!