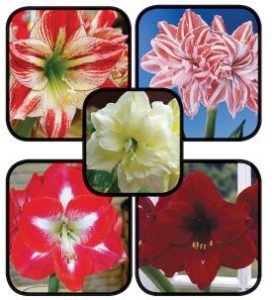 Introduction
Amaryllis (Hippeastrum species) is a tender perennial bulb native to Central and South America. It is commonly grown as a houseplant or indoor-outdoor potted plant. Only in very mild climates (zone 8 or warmer) can it be grown outside year round.
Few houseplants can equal or rival the beauty of amaryllis, with its large, lily-like flowers. Varieties are available in a range of heights, flower colors, and flower forms.
Although sometimes treated as a disposable gift plant, amaryllis is actually a long-lived bulb that will grow and flower for many years after planting when given the proper care throughout the season.