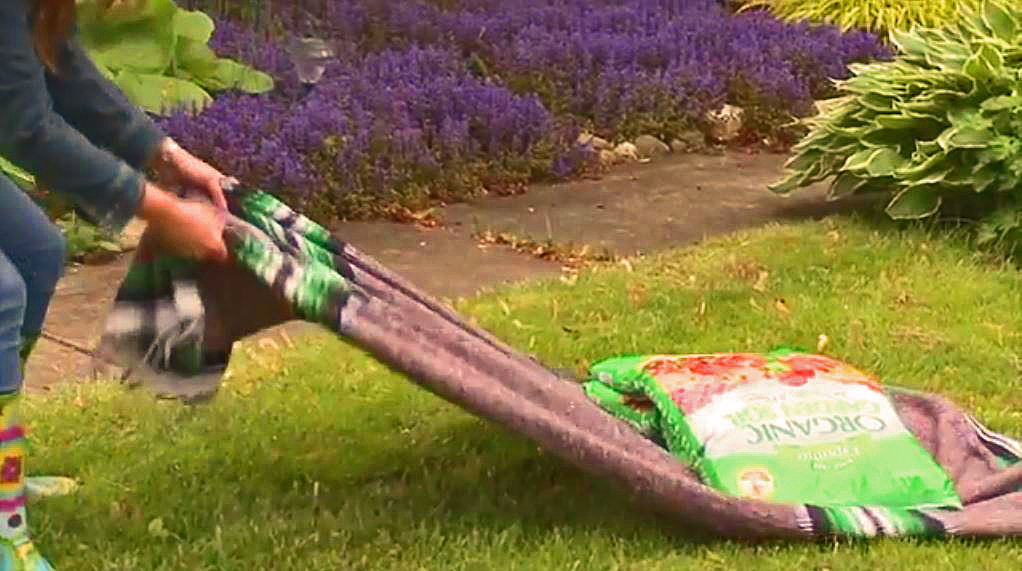 Jung Seed knows that gardening can be tough on your back, particularly if you have a condition like spinal osteoarthritis like I do. Moving bags of soil and other large items can easily aggravate or injure your backs and joints. Coming up with an easy solution to help in the garden was as simple as finding an old blanket.
Put the blanket on the ground and gently load it with the large items you need to move. Carefully pull the item around the garden or yard until you have reached your destination – it is much easier than a wheelbarrow and is a quick and easy fix.
See the video below for a demonstration –
~~~~~~
Shawna Coronado is a Jung Seed Brand Ambassador and is also an author, columnist, blogger, photographer, and media host with green lifestyle living, organic gardening, and anti-inflammatory culinary who campaigns for social good. Shawna's garden and eco-adventures have been featured in many media venues including PBS television, as well as national radio and news tv. Her successful organic living photographs and stories have been shown both online and off in many international home and garden magazines and multiple books. You can learn more about Shawna at http://www.shawnacoronado.com.