Happy winter solstice, the shortest day of the year and the beginning of winter! As 2017 winds down, we want to take the time to send all of our customers and their families our warmest and most heartfelt holiday wishes. May your winter holiday season be safe, festive, and filled with plenty of joyful times with friends and family.
The start of winter and the holiday season also means that our 2018 catalogs will be arriving very soon! Look for them to arrive by the end of the month. We hope that browsing our new catalog helps to remedy the "winter blahs" and fuels your plans for spring. For those of you that prefer perusing the catalog online, enjoy this link to the new 2018 Jung Spring Catalog.
Early Order Bonus Seed
As our way of saying "thank you," all orders of $10 or more received by May 1st, 2018 will receive two FREE packets of trial seed. Our trial varieties for 2018 are:
Lettuce Heirloom Cutting Mix – A balanced blend of proven, popular heirloom varieties. Includes romaine, loose leaf, batavia, and butterhead types in a wide range of colors and sizes. Ideal for full size or baby leaf harvest and cut-and-come-again production.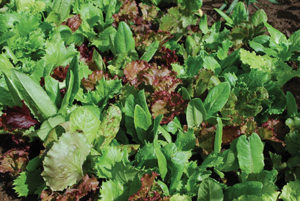 Calendula Summer Carnival Mix – A warm, sunny mix with 4 to 5 inch flowers in shades of yellow, orange, and bicolors. Easy-to-grow and makes a good pollinator plant, cut flower, and edible flower. Grows 30 inches tall.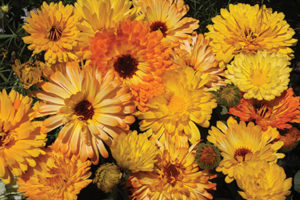 Gifts for Gardeners
Looking for a last minute holiday gift? Don't forget about our Gift Certificates. Ideal for gardeners of any experience level, Jung gift certificates are available in any dollar amount and are delivered to you electronically. Gift certificates never expire and can be emailed to the recipient or printed out for a more traditional delivery. They can be used online, by mail order, or at any of our 5 Wisconsin garden centers.