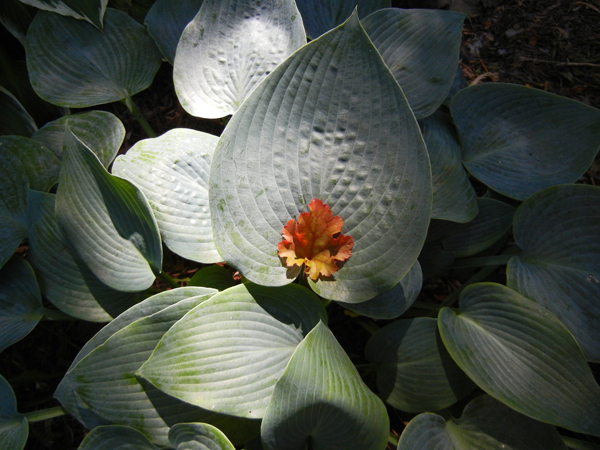 Hosta plants are fantastic for shady gardens. I have hundreds of them in my own Midwestern garden and love the amazing variety of hostas, either bare root or potted that are offered on Jung Seeds Website.
These tough little plants can survive drought, but prefer a moist, loamy soil whenever possible. In the northern states the foliage collapses when cold weather hits, but the little leaves will pop up out of the ground reliably in the spring. In order to have the best success with hosta plants, I simply plant them and ignore them except for an occasional water. Dividing of a hosta is not necessary unless the plant becomes overcrowded.
Hostas come in various sizes, from small to large, and while they can be left to their own devices with no fertilizing or attention, if you add a little blood meal or nitrogen to the soil you can expect the leaves to grow larger than they would without the fertilizer.
Watch the video below to see how I do it in my garden –
~~~~~~
Shawna Coronado is a Jung Seed Brand Ambassador and is also an author, columnist, blogger, photographer, and media host with green lifestyle living, organic gardening, and anti-inflammatory culinary who campaigns for social good. Shawna's garden and eco-adventures have been featured in many media venues including PBS television, as well as national radio and news tv. Her successful organic living photographs and stories have been shown both online and off in many international home and garden magazines and multiple books. You can learn more about Shawna at http://www.shawnacoronado.com.