Broccoli is one of the healthiest vegetables – it is full of nutritious vitamins and is excellent roughage for a healthy diet.
This season I experimented with Summer Purple Sprouting Broccoli, which produced amazing purple flower buds which were very tasty and produced a continuous stream of veg. I left the plant up and harvested the tops in snips and starts until I'd exhausted each plant's summer growing season.
Typically, all broccoli can germinate as low as 40 degrees which makes them an excellent early and late cruciferous crop. These purple broccoli took a long time to sprout because I planted them in part-sun. Full sun is broccoli's preference with fertile soil. Plant in spring two to three weeks before last spring frost date. See the below video to watch how I grew broccoli in the garden.

Jung Seeds offers several varieties of broccoli seeds, just follow this link to your list of things to get for your seed starting adventures in the spring – www.jungseed.com/C/88/Broccoli.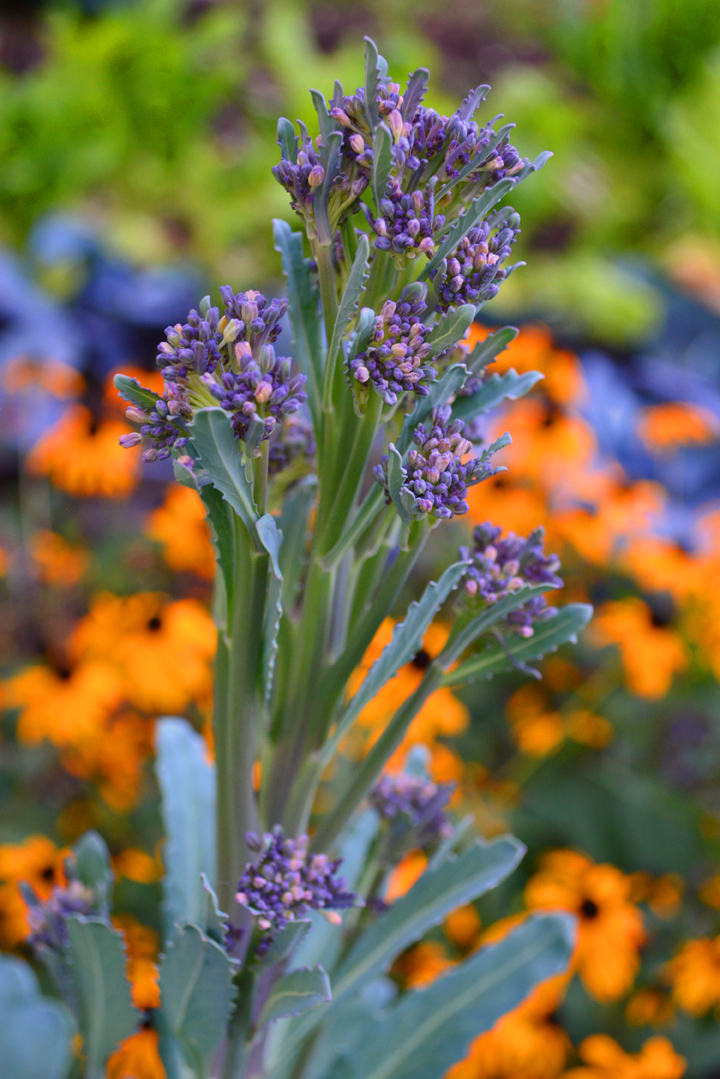 ~~~~~~
Shawna Coronado is a Jung Seed Brand Ambassador and is also an author, columnist, blogger, photographer, and media host with green lifestyle living, organic gardening, and anti-inflammatory culinary who campaigns for social good. Shawna's garden and eco-adventures have been featured in many media venues including PBS television, as well as national radio and news tv. Her successful organic living photographs and stories have been shown both online and off in many international home and garden magazines and multiple books. You can learn more about Shawna at http://www.shawnacoronado.com.