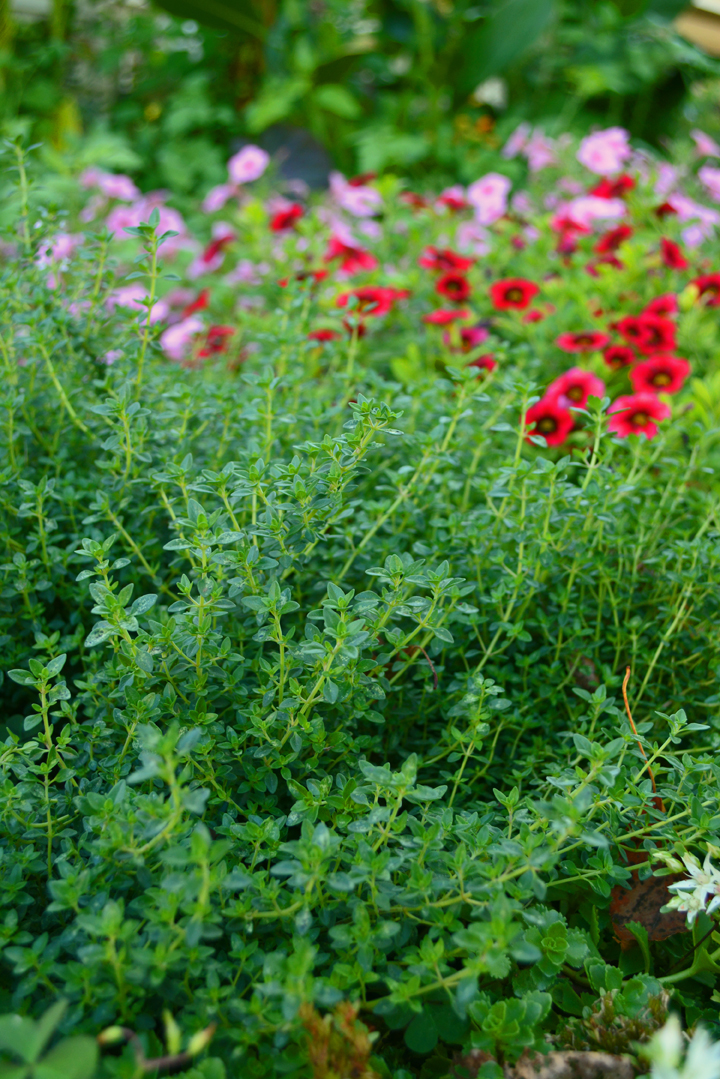 'Tis the season to order herb seeds in order to get ready for the seed starting season in the spring – they make the perfect holiday gift from Jung Seed.
Herbs such as rosemary or lemon thyme (above) can be grown inside the house or out in the garden and are incredibly easy to grow. Simply dig a hole in a fertile, well drained soil, add a bit of organic fertilizer into the planting hole, plant the plant, and wait for it to grow.
Follow the package directions for placement as some herbs like to be closer together than others. Once the plants are in the ground water regularly at the base of the plant, not the leaf, in order to prevent fungal issues. Cut off the tops of any herb plants that have bolted in order to keep them producing a bit longer.
Below is a video that demonstrates how to place the herbs in ground –
~~~~~~
Shawna Coronado is a Jung Seed Brand Ambassador and is also an author, columnist, blogger, photographer, and media host with green lifestyle living, organic gardening, and anti-inflammatory culinary who campaigns for social good. Shawna's garden and eco-adventures have been featured in many media venues including PBS television, as well as national radio and news tv. Her successful organic living photographs and stories have been shown both online and off in many international home and garden magazines and multiple books. You can learn more about Shawna at http://www.shawnacoronado.com.