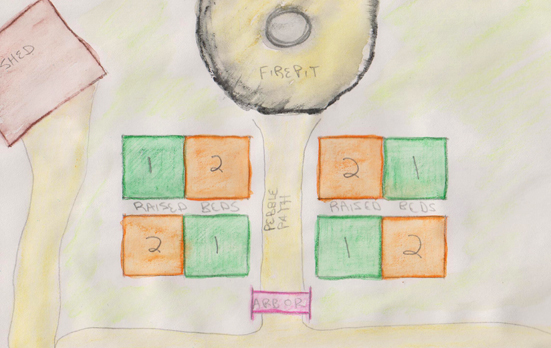 Before you start the seeds for the spring planting, you will need to have a planting plan in mind in order to make the most of your seed investment. Normally, I draw up an idea up in January or February on paper (see below), order the seeds from Jung Seeds, and get busy starting them in a sunny window. This particular plan (see second photo below) involved a color block contrasting garden with raised beds.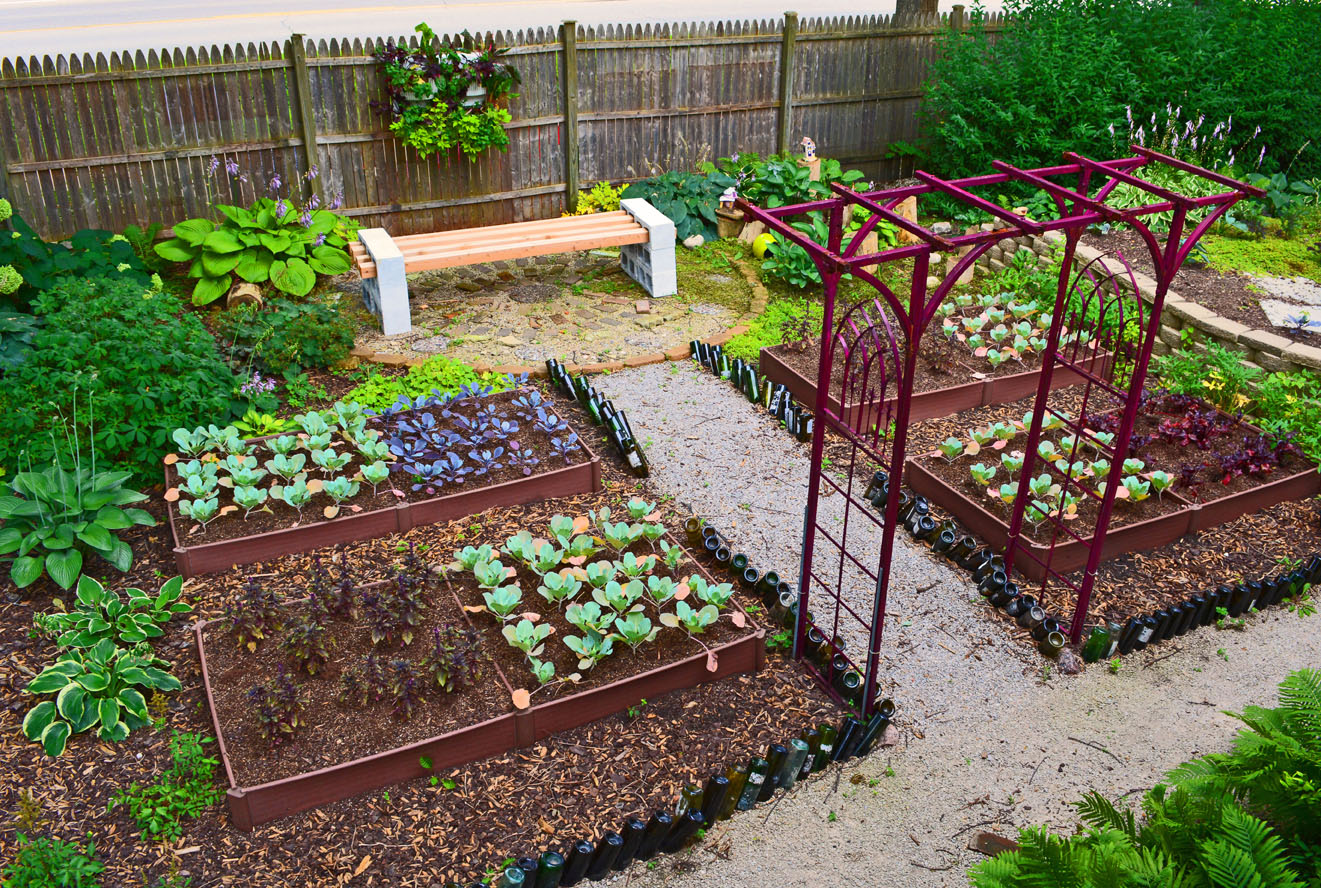 What you will need –
Potting Containers – Purchase a basic seed starting kit, pots, or flats to plant the seeds in. If you start your seeds with used pots, they should be cleaned and disinfected by washing with a mixture of 1 part bleach to 10 parts water.
Potting Mix – Although seeds do best in a soil-less mix, I have also used traditional potting soil to start seeds with little problem. My advice is to use whatever you have available that is the cheapest.
Seeds – Purchase your seeds through Jung Seed. For some interesting variety within a plant family look for seed collections that come in "offers", "samplers", or "combinations".
Labels – It is easy to use wooden plant labels or tape as markers on the seed containers.
Seed Domes – These seed domes will trap warmth and humidity where the seeds need it.
Tap or Rain Water
Light Source – If you do not have a bright window, you will need some kind of florescent or high density plant light.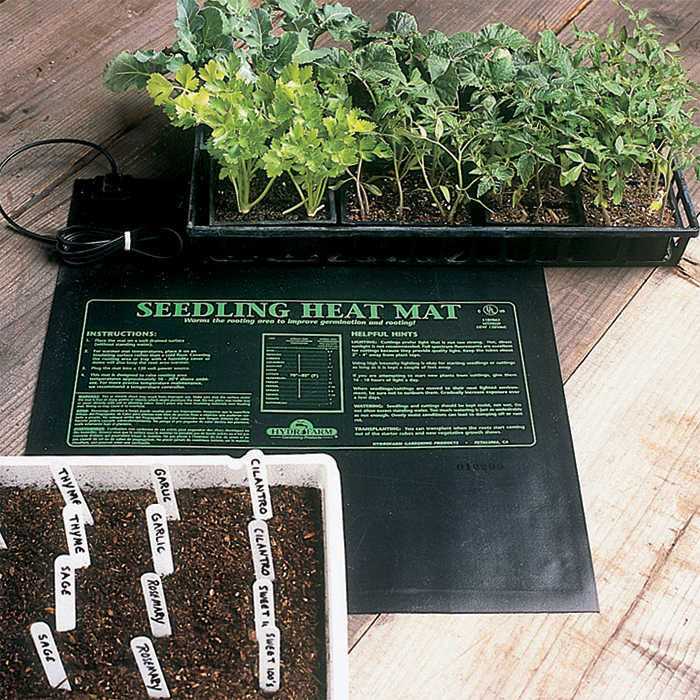 Planting steps –
Read the information on the seed packet. It will tell you when to start your seeds and what they need in the way of soil and air temperature, humidity and light, as well as any special pre-planting treatment.
Start seeds in a flat shallow container, with holes in the bottom for drainage. You can find flats and complete seed-starting kits at your local nursery, or you can make your own at no cost, like I did in the video below.
Fill the flat about 2 inches deep with soil (or soilless mix). If you are able, put the filled flat in a larger pan and add water to about halfway up the sides of the flat, let soak overnight. If you are using cardboard or some other type of box, just soak the soil well with a water sprayer.
Press the seeds into the planting mix to the depth recommended on the seed packet. Mist with a spray water bottle, or pour water in very gently. Do not water log the soil or it can cause the plants to drown and die.
Ensure sufficient humidity by covering with plastic dome, clear plastic wrap, or a thin pane of reused glass. Place in an area which offers warmth and light (or 6" under the florescent lamps).
Water daily, keeping the seedlings evenly moist and watch for germination; when little leaves pop up from the seed.
When the next set of leaves grow, thin the seedlings to the spacing recommended on the seed packet, choosing the smallest and weakest-looking seedlings, to thin. Pull them out very gently so the remaining plants are not disturbed.
If you are able, feed the plants once a week with a water-soluble organic fertilizer at 1/4 of the directed strength.
Transplant the seedlings to individual pots filled with traditional potting soil when you see two or three sets of leaves. Water the seedlings just before transplanting and gently lift them out with a spoon.
Set each seedling into its pot. Water gently and continue feeding until it is time to harden off the plants and move them to the garden.
~~~~~~
Shawna Coronado is a Jung Seed Brand Ambassador and is also an author, columnist, blogger, photographer, and media host with green lifestyle living, organic gardening, and anti-inflammatory culinary who campaigns for social good. Shawna's garden and eco-adventures have been featured in many media venues including PBS television, as well as national radio and news tv. Her successful organic living photographs and stories have been shown both online and off in many international home and garden magazines and multiple books. You can learn more about Shawna at http://www.shawnacoronado.com.