January has brought frigid temperatures and the first significant snow of the season to Wisconsin. Our continued work preparing for our busy spring season helps to keep our employees warm and motivated through winter's cold weather.
Winter Reading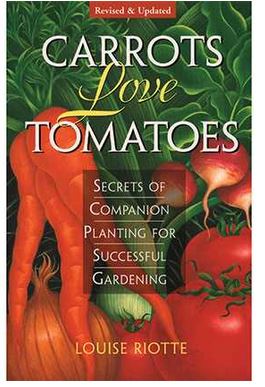 Books can make excellent winter companions, providing comfort through winter's cold and snow and fueling possibilities of spring. We offer a number of excellent books on a range of garden-related subjects, from cooking, to crafting, and improving your garden.
Finding Your Last Spring Frost Date
Gardeners usually schedule indoor seed sowing based on the date of the last expected spring frost. If you are not sure of this date in your area, you can find out at the National Climate Data Center (NCDC) web site.
Choose your state in the drop down list to access a .pdf table of dates with probabilities for the last spring and first fall frosts by city. Basing your sowing schedule on the 10% probability level column is the safest, as 90% of the time frost will not occur after that date.
2018 Wisconsin Garden Expo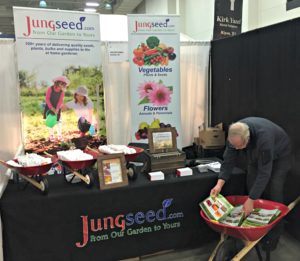 In addition to cold temperatures and snow, winter brings us the first trade show of the season.
We will be exhibiting at at the Wisconsin Public TV Garden Expo February 9th to 11th in Madison, Wisconsin. Staff Horticulturist Allen R. Pyle will be giving two talks at the show. On Friday evening, he will speak on Succeeding With Seed, covering ways to improve germination and seedling quality when starting seeds. On Saturday at noon, he will speak on Pollinator Friendly Gardening, discussing ways to make your garden safer for and more attractive to beneficial insects.
Wishing you safe and productive winter, from all of us at Jung Seed!