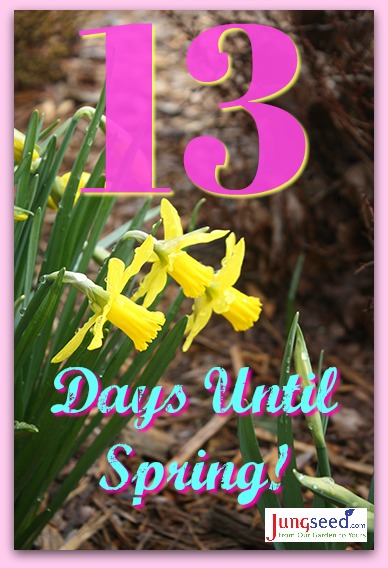 The spring equinox and the official start of spring are steadily approaching, arriving this year on March 20th. The last week of February brought sun and mild weather to us here in Wisconsin, and it also brought the return of the first sandhill cranes.
Growing Interest in Starting from Seed
In addition to speaking at the Garden Expo in Madison this month, our staff horticulturist Allen R. Pyle also gave presentations on seed starting to two local Master Gardener groups. Both talks were well attended and well-received by the attendees.
Local Master Gardener Programs provide in-depth training to gardeners who then serve as volunteers to promote public education about plants and gardening. Most programs are affiliated with a state's Cooperative Extension System. To find out about local Master Garden programs in your area, check this interactive map at the American Horticultural Society.
Handouts from the seed starting talks are available in .pdf form. The Success with Seeds handouts are 10 pages long and cover topics ranging from understanding the key factors for germination, to media, container choices, and seed treatments to improve germination.
Making the Most of Leftover Seed
Gardeners commonly have some seed left over at the end of a season. When properly stored, the seed of many plant species will live for several years. In general, cool, dry, dark conditions are best for storing seed.
A few plant species have short-lived seed that will not grow well if stored for use in a future season. Vegetable and herb seeds that are very short-lived and are generally best when purchased new each season include:
Good conditions for ensuring the longest shelf life of stored seed are 40 F in a dark, dry area. Putting seed packets in a sealed zipper bag or mason jar containing a drying agent like silica gel is helpful in reducing the relative humidity to maximize storage life.
Time is Ticking Down for FREE Seed
Enjoy two FREE trial packets of seed for any order of $10 or more received by May 1st, 2018.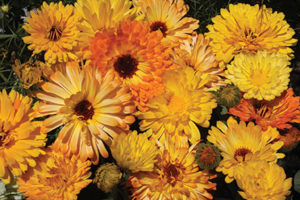 The trial varieties for 2018 are:
Calendula Summer Carnival Mix – An easy-to-grow annual with  4 to 5 inch flowers in shades of orange, yellow, apricot, and bicolors. Great for cut flower bouquets, and also useful as an edible flower. Flowers also attract pollinators.
Lettuce Heirloom Cutting Mix – A delicious, colorful mix that includes romaine, loose-leaf , batavia, and butterhead types in shades of green, red, and even some speckled. Can be used for baby greens or allowed to mature for head harvest.