This time of year, everyone is getting excited about what they want to add to their garden. We like to look back on our 2017 garden trials for our favorites to add to the garden again this year. Here are 3 awesome vegetables that really stood out in our trials. We will grow these top performers again and again for surefire delicious home grown vegetables!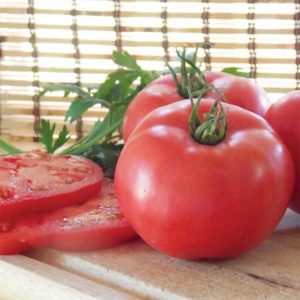 The biggest standout in our trials from 2017 was Tomato Damsel, which we have already featured in a 2018 variety preview. This semi-determinate, pink fruited variety was very impressive. It was the most productive tomato in our trial garden during a very challenging tomato growing season due to unfavorable weather. In addition to yielding well, the fruit had excellent flavor. Two different employees who took home fruit from this variety told us that their spouses – who normally don't like tomatoes – loved eating Damsel! Its resistance to late blight, nematodes, and verticillium wilt is a welcome bonus too. Highly recommended!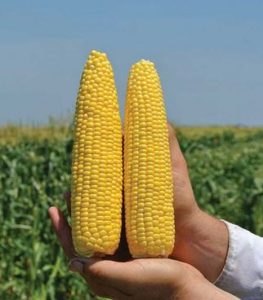 The Summer Sweet Moxie Hybrid Sweet Corn impressed us with its very large ears, a juicy texture, and sweet flavor that lasts for an extended period. This is a SSW variety, which uses patented new genetics developed by breeder Abbott & Cobb. The SSW varieties are an evolution of super sweet (sh2) genetics. They were developed for high eating quality combined with strong early vigor and improved germination compared to regular sh2 varieties, which generally suffer from slow germination and initial seedling growth.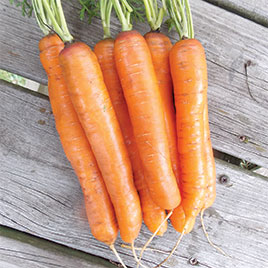 When we learned that Sweetness III carrot was being discontinued by the breeder, we immediately began searching for a suitable replacement. Sweetness III is our top selling vegetable seed item, not just our best-selling carrot! After several years of trialing, we chose the Dutch variety Barracuda to replace Sweetness III. We found Barracuda be productive, with large roots and excellent, sweet flavor and crunch. You wouldn't think that there would be a lot of difference between carrot varieties when tasting them, but there really is a big difference in flavor and texture.
We know these productive veggies will make great additions to your 2018 garden. What plants stood out for you last year?