There are too many gardening tricks out there that just don't work or even worse can hurt your plants! As lovers of the garden, we feel it is our duty to right these wrongs and help you to better understand your garden and plants.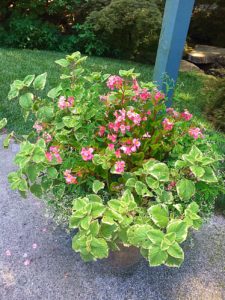 Myth Debunked: Adding Gravel or Styrofoam to the Bottom of Pots Improves Drainage.
A gardening myth that is very commonly encountered is the suggestion of putting gravel or Styrofoam chips at the bottom of a pot to improve drainage. This practice has the opposite effect and makes pots drain more slowly! Though this seems counter-intuitive, this effect is due to how water moves through soil.