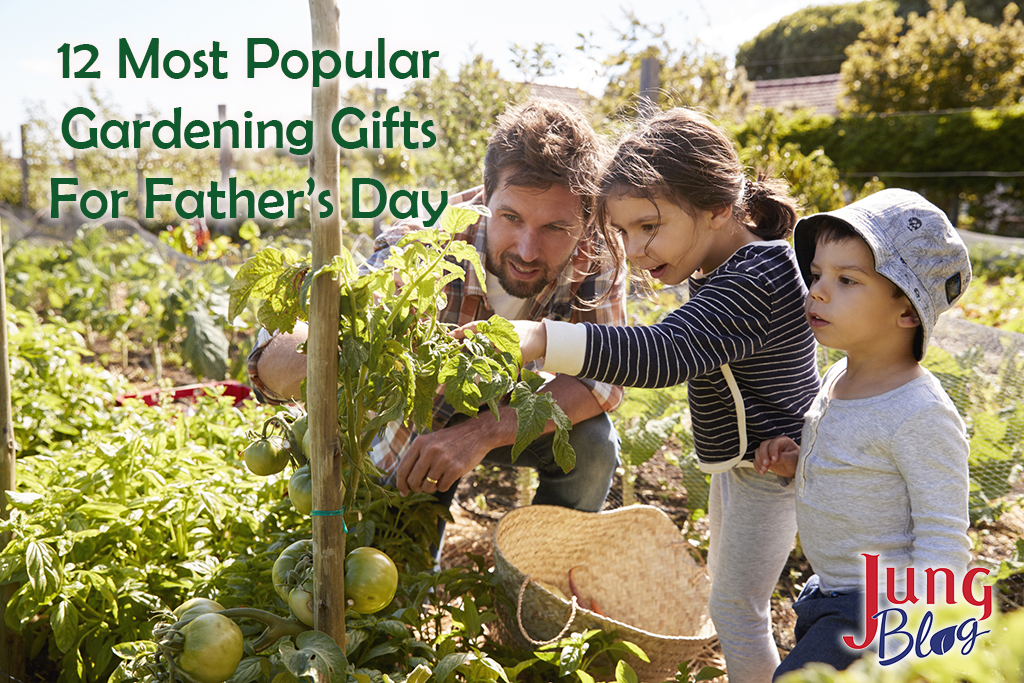 Father's Day was created in the early 1900s. It is celebrated on the third Sunday of June. The holiday was created to honor fatherhood. Cards, gifts, and a special dinner are often how Father's Day is celebrated in the United States.
Choosing the perfect Father's Day gift can be challenging when your father is a gardening enthusiast. We've selected some of our most popular items your favorite gardener will enjoy for years to come.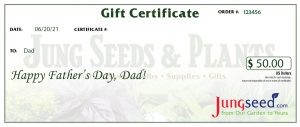 Jung Seed gift certificates are the perfect gift for Father's Day. They are delivered via email, available in any increment, and never expire! Father's Day special – select a $25, $50, or $100 value and receive 10% off the price.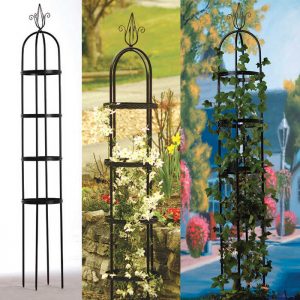 This free-standing tower provides sturdy support for climbing plants and vines, even vegetables such as tomatoes and pole beans. Easy to assemble and install. Simply push the leg poles into the ground. Sturdy construction ensures years of use.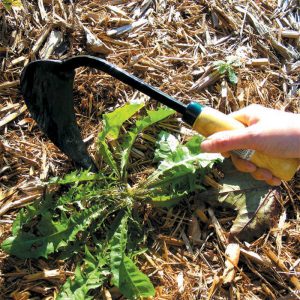 This unique gardening tool easily takes the place of a hoe, spade, chopper, weeder, and furrower. The swan neck, angled blade, and comfortable wood handle to act as a natural extension to your arm and wrist so you can dig without straining. Works in the right or left hand. Long handle option available.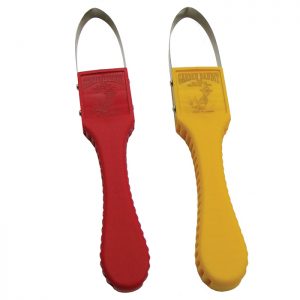 This tool severs weed roots underground without disturbing the roots of other plants. The comfortable poly power grip handle is great for arthritic hands. Its sharp, looped, stainless steel blade cuts through compacted soil easily, aerating the soil without displacing it. Great for weeding tight spaces.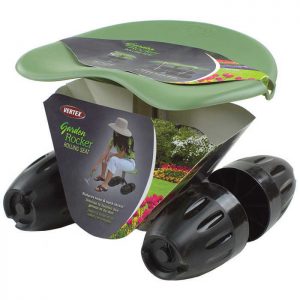 The rolling seat is designed for comfort. It reduces strain on the lower back and knees. Wheels allow you to roll along while you work. The base tilts forwards and sideways so you can reach in any direction. Comfort is further enhanced with a contoured seat that adjusts in height and rolling wheels. Has a 250-pound weight capacity. Prefer to kneel rather than sit? We have a Kneeler Seat that's perfect.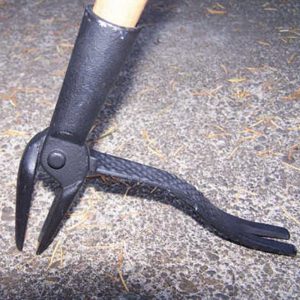 The most effective, effortless weed puller ever! Invented in 1913, gardeners young and old have used this weeder to extract weeds and their roots easily, with just a step of their foot and tilt of the handle. With its simple lever design and durable construction, it's made to last. The metal head is hand-casted, attached to a solid hardwood handle.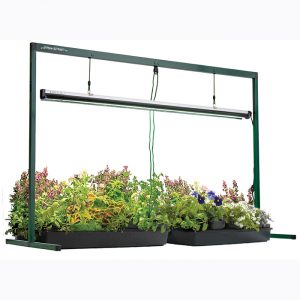 Excellent for starting seeds and cuttings. Ideal for houseplant care and display. It has a full daylight spectrum of grow lights. Available in 2 ft size and 4 ft size.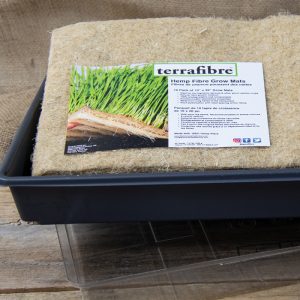 Just add the seed! This kit includes a 10 count package of Terrafibre grow mats, one 11″ x 2 1/4″ black flat, and one clear humidity dome. Limited on counter space? Try a vertical grower like the Victorio Sprouter.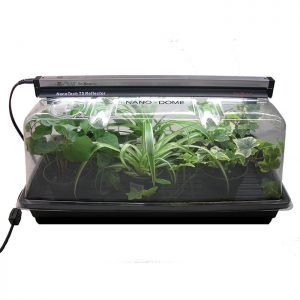 These mini-greenhouse kits are ideal for starting seedlings, propagating cuttings, and growing herbs and greens right on your kitchen counter all year long. With two options to choose from, Sunblaster Nanodome Mini Greenhouse or the Hot House Mini Greenhouse, you'll be able to select the best option for germination success.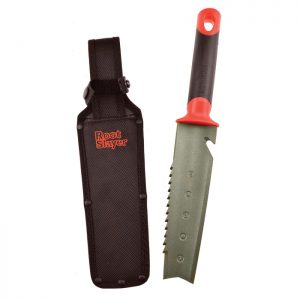 Takes the place of almost every tool you need in the garden; a trowel, transplanter, cultivator, and weeder. This versatile tool can cut through even compact root-filled clay soil with ease. Made of enamel powder-coated, high-carbon steel, and comes with a lifetime guarantee from the manufacturer. The blade measures 7 3/4″ long by 2″ wide with a 5 3/4″ handle and it can be re-sharpened.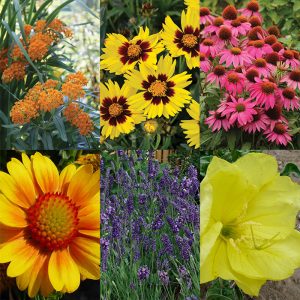 We've put together three seed collections of our favorite flowers and herbs. Our Cut-Flower Collection features 8 of the most popular type of cut flowers grown by gardeners. Our Pollinator Collection is for butterflies, bees, and other pollinators that love gathering nectar from these plants, and you will love the bright and colorful flowers, fragrance, and foliage.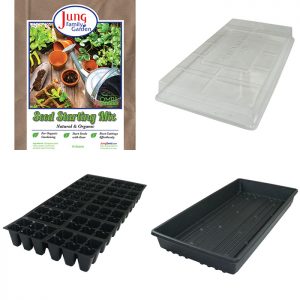 Getting started with seed growing doesn't have to be difficult. We've assembled the basic flats, inserts, and domes needed to start 144 plants. We have included: 2 – 11″ x 21-1/4″ x 2-1/2″ reusable plastic flats, 2 – 72 cell inserts, and 2 – clear dome covers, plus one 10 quart bag of Jung Seed Starting Mix (fills two trays). Want to learn more about seed starting? Seed Starter's Handbook by Nancy Bubel is a must-have for all gardeners.

At Jung Seed Company, we are a family-owned and operated company based in Wisconsin since 1907! Family is so important to us. Let us help you celebrate Father's Day 2021.
View our new Summer/Fall catalog online or browse our website for all of your gardening favorites. To receive info on new products, exclusive deals, and specials, be sure to sign up for our weekly email. Join our Facebook page, to discuss all things gardening!