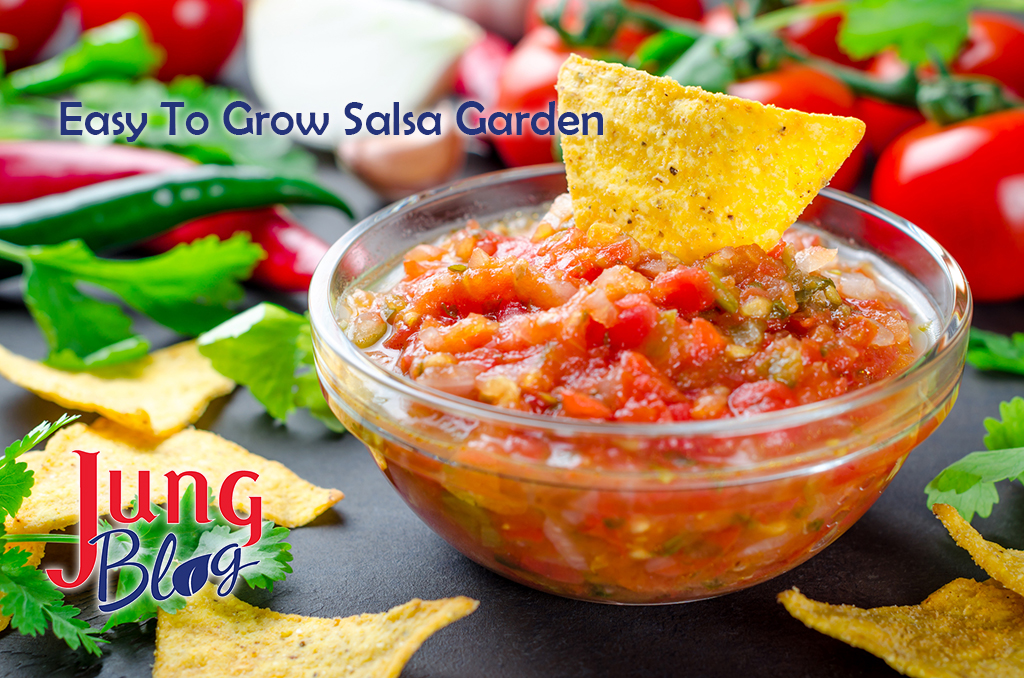 Cinco de Mayo is a holiday celebrated in the United States and some parts of Mexico to honor the military victory at the Battle of Puebla in 1862. Celebrating in the United States, usually involves families and friends gathering together to eat some delicious Mexican foods. What better way to celebrate than with fresh salsa grown in your very own garden.
Salsa gardens are fairly easy to grow and can be an enjoyable activity for the whole family. Nothing beats fresh vegetables and herbs used to create your favorite salsa. Concerned about having room for your salsa garden? You can grow a salsa garden in-ground or in a raised container on your patio.
What Should I Plant In My Salsa Garden?
Salsas are a mix of tomatoes, peppers, onions, garlic, and cilantro. However, you can create your salsa with whatever ingredients you want. If you like spicy salsa, you should consider planting habaneros. Or if you like sweet salsa, you should consider planting fruit such as strawberries or peaches. Here is a list of some of our favorite varieties of vegetables and herbs to add to traditional salsa.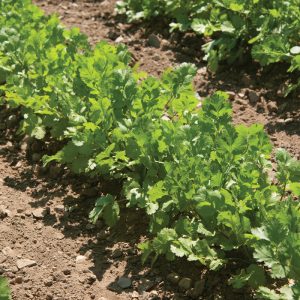 Cilantro can be mixed into the salsa or even as a topping. It is a classic herb used in most salsa recipes. However, you can use a wide variety of other herbs such as mint or oregano.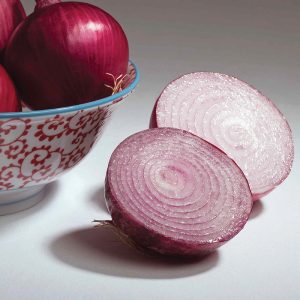 Depending on your salsa recipe, you may use white or red onions. White onions tend to be slightly sharper than red. Play around with your onion flavoring, you may discover you like a little of both.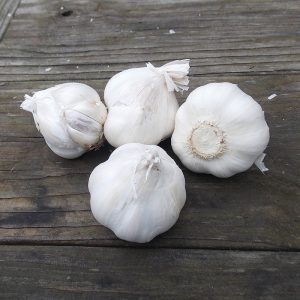 Garlic is a staple in most salsa recipes. You can chop it up fine or opt for a chunkier texture. You can't go wrong either way.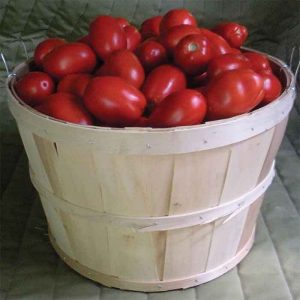 Plug Regal tomatoes are perfect for salsas and sauces. The fruits are solid, meaty, and bright red throughout with few seeds. The flavor is outstanding making it a popular choice.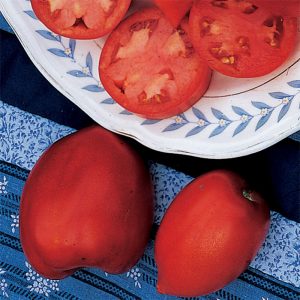 Paste tomatoes are ideal for salsas. They have less juice and fewer seeds than other varieties. The Amish Paste has a slightly sweet taste which helps balance the heat of the peppers.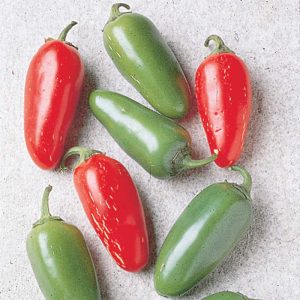 Jalapenos are the go-to pepper for most salsa recipes. With mild heat, this pepper packs a powerful punch to kick your salsa up a notch.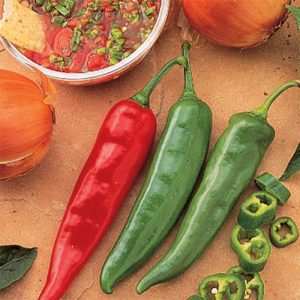 The Garden Salsa Hybrid Pepper is the perfect pepper for adding to your salsa. They bring just the right about of heat for a traditional salsa. This pepper produces heavy loads of fruits.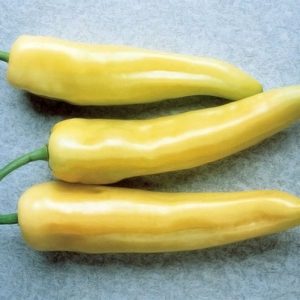 Peppers – Hungarian Hot Wax Banana Peppers
If you enjoy a little heat to your salsa, try adding these hot peppers. They are spicy-sweet a medium-hot flavor. Perfect for adding a touch of spice to your salsa.
Salsa Garden Growing Tips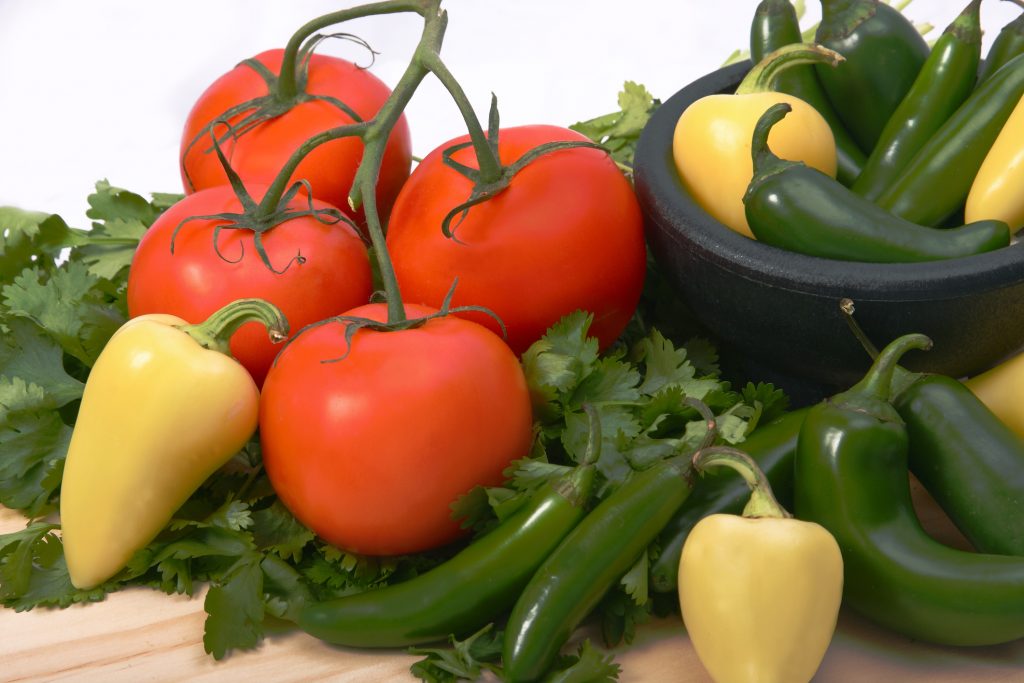 The vegetables and herbs used in salsas are fairly easy to grow. Here are a few tips to get you started.
Cilantro
Grows best in cool weather
During hot weather, grow cilantro indoors
Self-seeds easily
Full sun in cold climates and light shade/full sun in hotter climates
Matures in 55 – 70 days
Garlic
Plant in the fall near the first frost
Harvested during summer months
Does not regrow once harvested
Plant 6" apart
Likes full sun but can tolerate partial shade
Matures in 130 – 140 days
Onions
Not frost-sensitive
Need at least 5 hours of sunlight daily
Plant 6" apart
Onions do not regrow once harvested
Matures in 90 to 110 days
Peppers
Frost sensitive
Plant in full sun
Plant every 1-2 ft.
Hot peppers take more days to mature than sweet peppers
Sweet peppers mature in 70 – 85 days. Hot peppers 75 – 100 days
Tomatoes
Frost sensitive
Plant in full sun
Plant every 2-3 ft.
Most mature in 65 – 75 days
Growing your own fresh salsa ingredients is a fun activity for the entire family. Mix and match vegetables, herbs, and even fruit to create the perfect salsa for Cinco de Mayo. Nothing beats fresh!
You'll find everything you need to get your salsa garden started at Jung Seed Co. View our new Summer/Fall catalog online or browse our website for all of your gardening favorites. To receive info on new products, exclusive deals, and specials, be sure to sign up for our weekly email. Join our Facebook page, to discuss all things gardening!