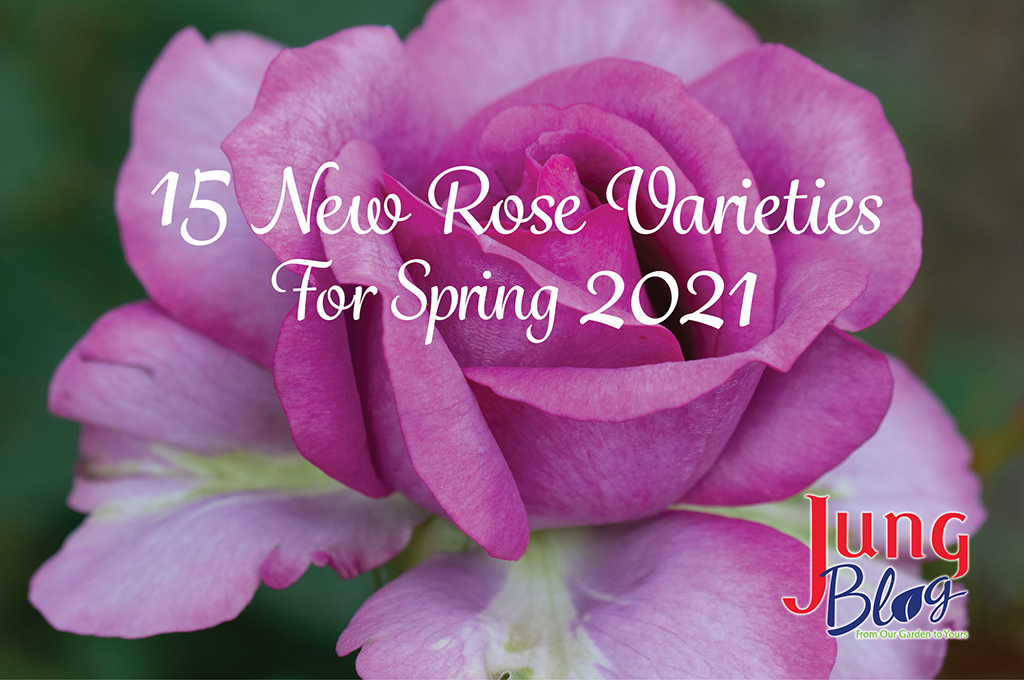 Red roses are the popular choice of flowers for Valentine's Day as a symbol of love. However, there are many colors and types of roses. At Jung Seed, we have carefully selected 15 new varieties for this year. Each with its own unique color and fragrance for you and your loved ones to enjoy.
New Climbing Roses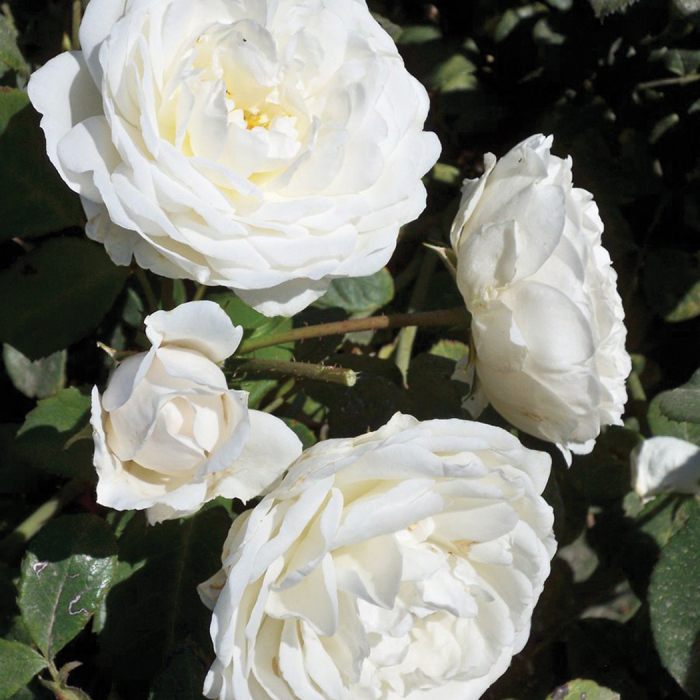 (P.P.24295) Full and fluffy blooms resemble English roses. This disease-resistant, small climber produces a heavy flush of 4 to 5 inch, white blooms in spring, and then re-blooms throughout the rest of the season. Frows 7 to 8 feet tall in areas with mild winters, but more like a large shrub in Zones 5 and colder. #1 grade grafted plants. (Zones 5 – 9)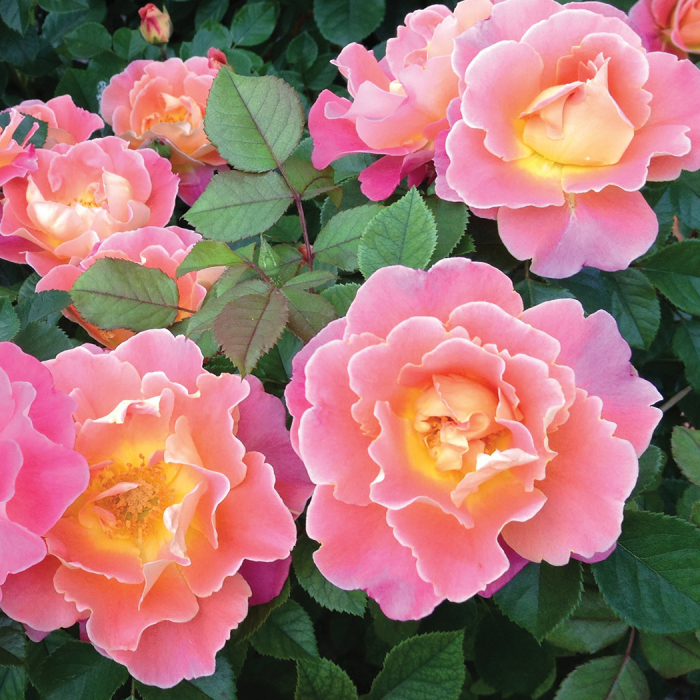 (P.P.28657) Tropical tones light up the garden all season long. The 2 to 3-inch blooms have yellow centers surrounded by coral pink petals that turn lighter at their ruffled edges. From the same breeder as Knock Out roses, so you know it comes with exceptional disease resistance. Grows only 5 to 6 feet tall – a size perfect for small pillars and trellises. #1-grade own-root plants. (Zones 5 – 9)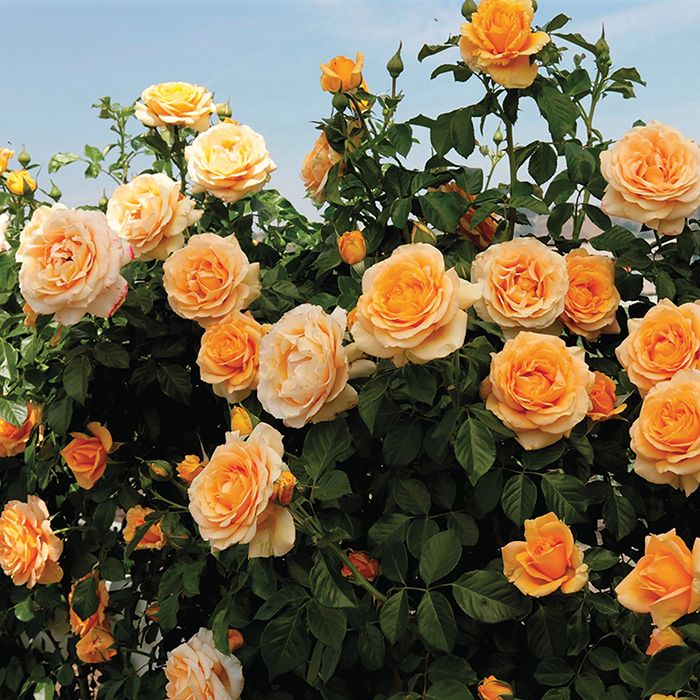 Golden Opportunity Climbing Rose
(PPAF) Golden-yellow blooms sparkle and shine like drops of sunlight. The fully double, 3 to 4 inch, moderately fragrant blooms appear in flushes throughout the season on tall canes filled with glossy, disease-resistant foliage. Boasts both Autumn Sunset and Julia Child roses in its parentage. Grows 10 to 12 feet tall. (Zones 5 – 9)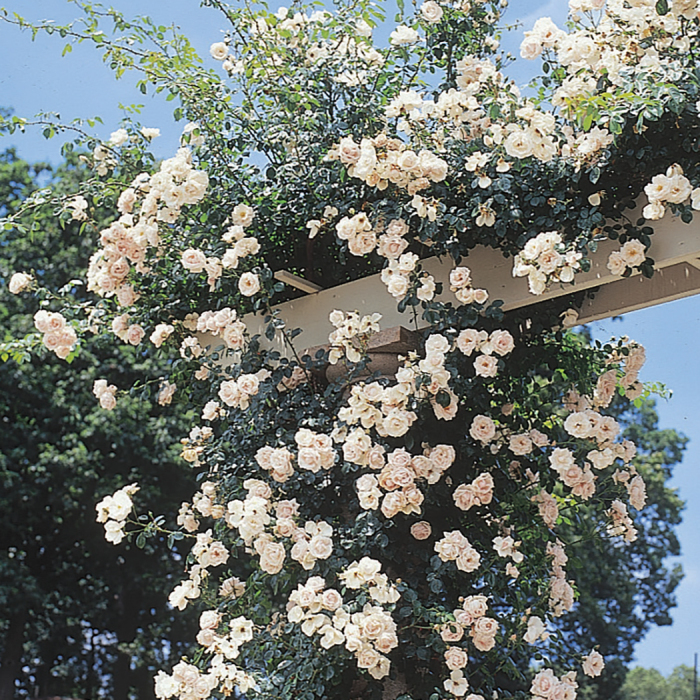 Blooms continuously from late spring to fall. Large sprays of double, 3-inch pearl pink blossoms have a sweet, fresh rose scent. Glossy, dark green foliage lines the vigorous 18-20 foot arching canes which can easily be grown on a pergola, arch, or any larger structure, including a north-facing wall. It may be pruned as a hedge or shrub if desired, and blooms on both old and new wood. #1-grade own-root plant. (Zones 5 – 9)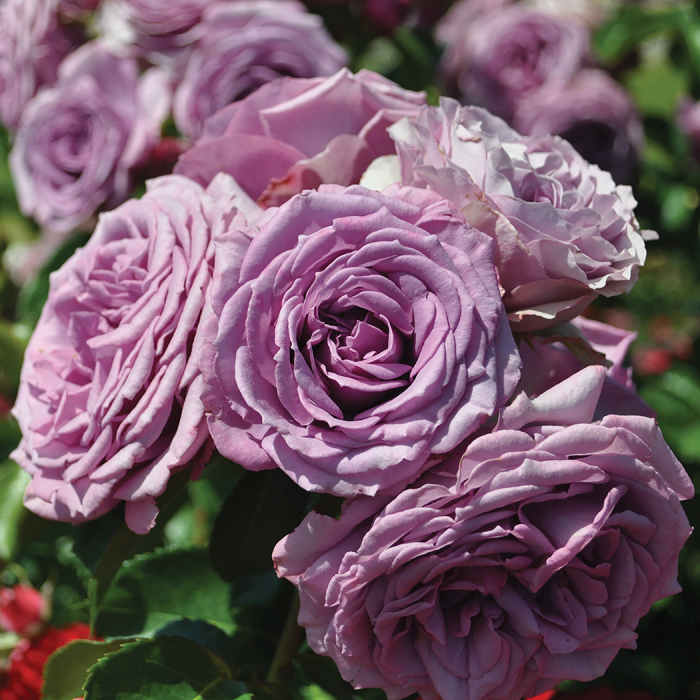 (P.P.27893) Imagine a fence, pillar, or arbor displaying these lovely lavender beauties. This Arborose climber only grows about 7 feet tall, displaying abundant, 3-3 1/2 inch, lightly fragrant blooms all summer long. The long canes are quite bendable and are covered with disease-resistant, dark green foliage. #1-grade own-root plants. (Zones 5 – 9)
New Grandiflora Rose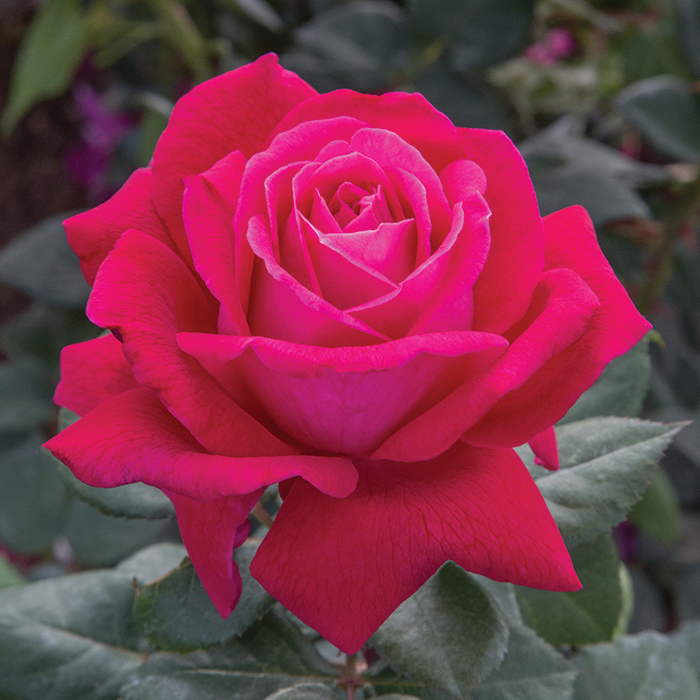 (P.P.30860) Bring the sweet vibes of this rose home to your garden. Large buds spiral open into 3 inches, sweetly fragrant blooms of rich violet-red. The dark green, semi-glossy foliage has proven quite resistant to black spot and can handle hot, humid summers with ease. Bushy, rounded plants grow 3 to 4 feet tall and look wonderful in the landscape. #1-grade own-root plants. (Zones 5 – 9)

New Knock Out Rose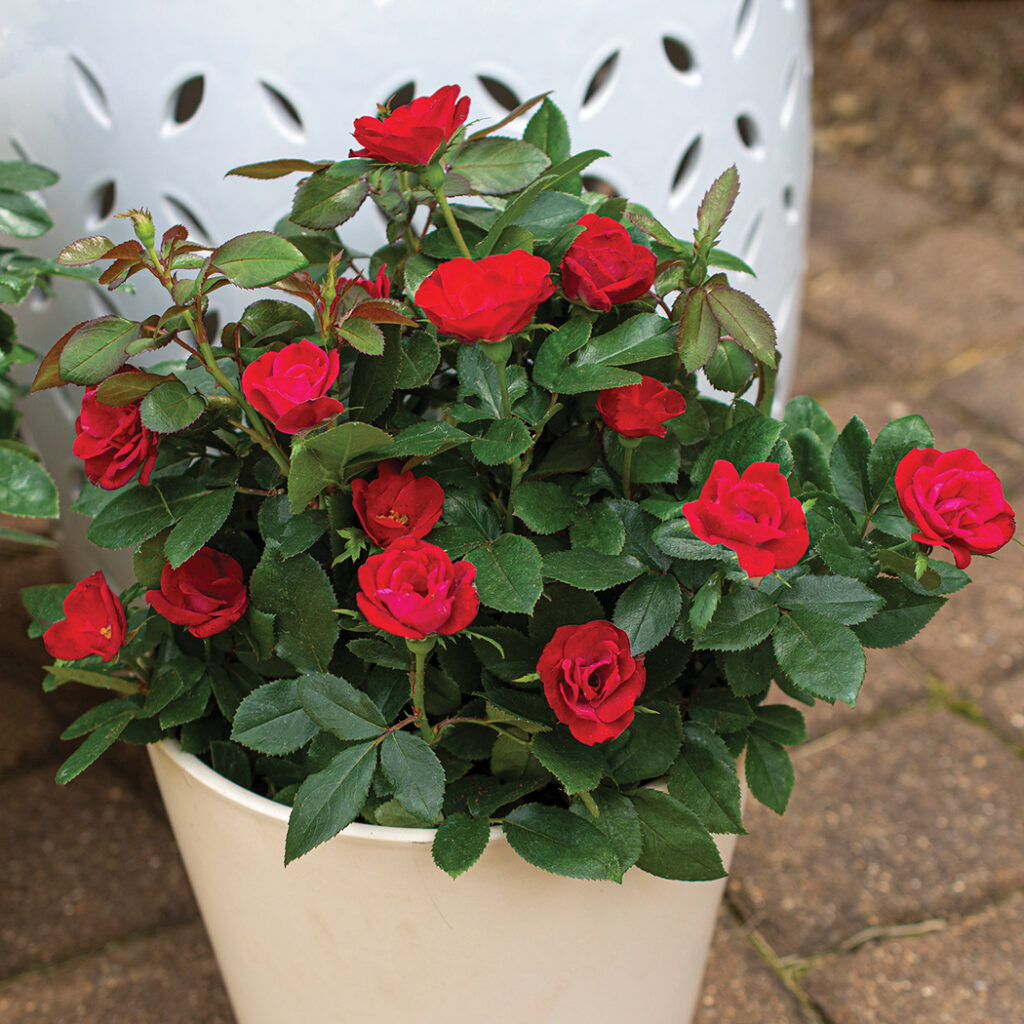 (P.P.30811, U.S. Utility Patent Pending) An easy-care, disease-resistant rose in a cute, little size perfect for the front of the border. The bushy plants only grow 1 to 2 feet tall and flowers almost continuously through the summer. Double red, 1 to 1 1/2 inch blooms offer a nice pop of color and look as great in containers as they do in the landscape. Plant in full sun. Grown own-root. (Zones 5 – 9)
New Shrub Roses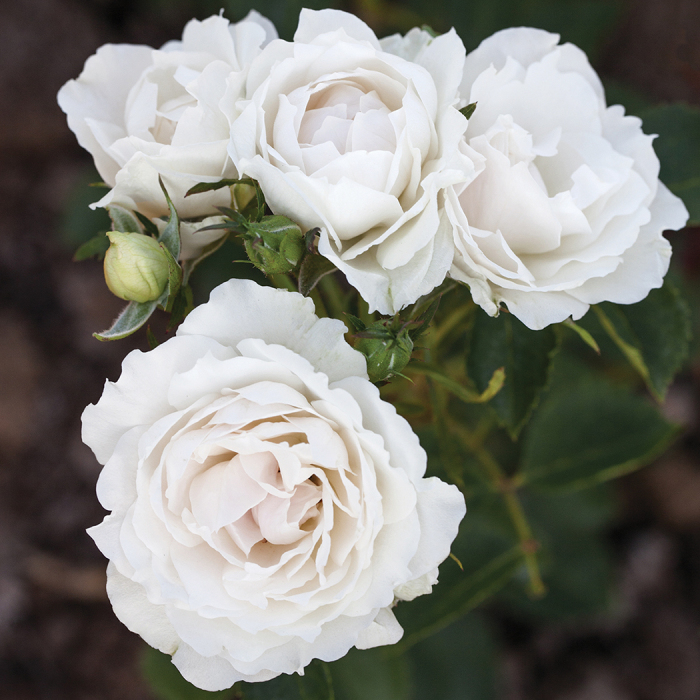 (P.P.26790) Easy-care shrubs look like a snowstorm in summer! The plants are compact, only growing 2 1/2 feet tall and 3 1/2 feet wide, but their flower power is tremendous. Excellent rebloom and disease resistance mean a nearly endless supply of the cuplike blooms from spring until fall. From the combined efforts of famed Knock Out breeder William Radler and Meilland International. Grown own root. (Zones 5 – 9)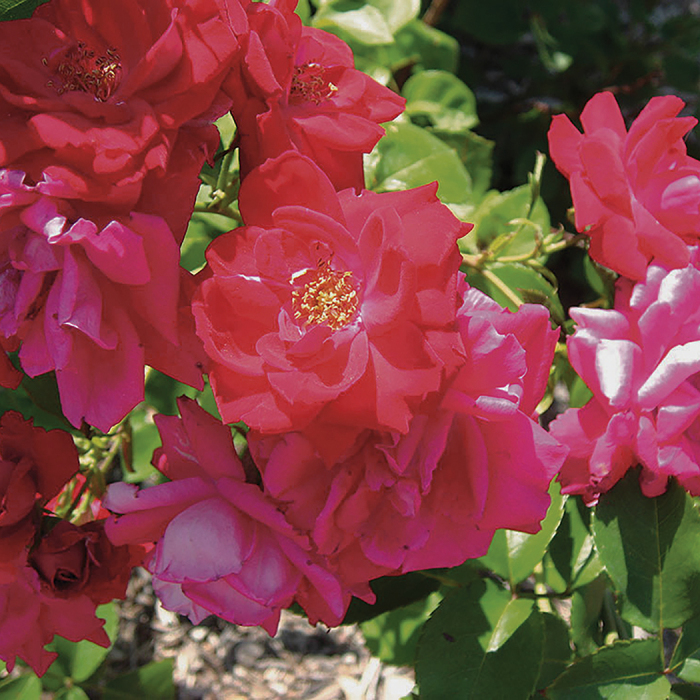 (P.P.9122) Everblooming and extremely hardy. This 'Parkland Series' shrub rose out of Canada provides a constant display of 2 1/2 inch semi-double flowers borne in clusters on neat and compact 2-foot plants. The cherry-red blooms have a dark pink reverse, aging to dark pink. Glossy deep green foliage shows good resistance to powdery mildew and black spot. Grown own root. (Zones 3 – 7)
New Tea Roses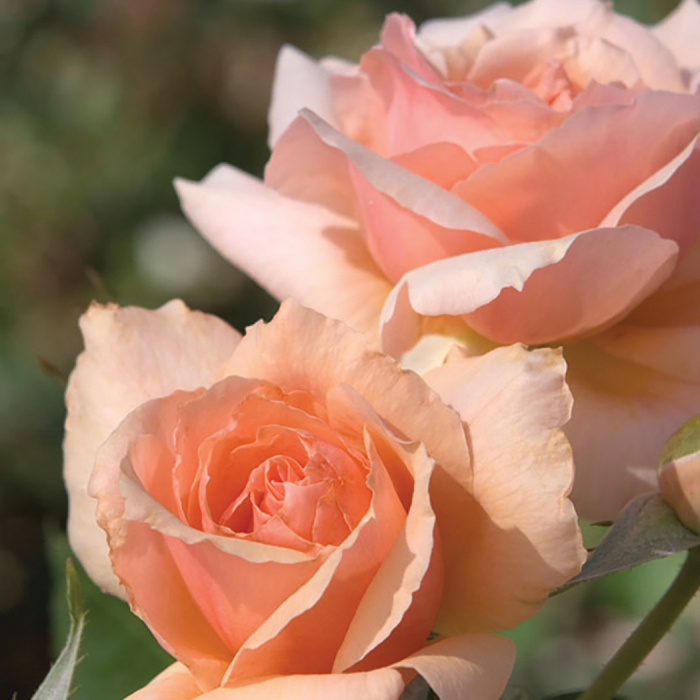 (P.P. 21284) A sweet treat for your rose garden. Spicy-scented, 3 to 3 1/2 inch blooms have gently ruffled, apricot petals. Soft green foliage has above average disease resistance and rounds out the bushy, upright, 5 to 5 1/2 foot plants to perfection. Proven to perform well across a broad range of conditions. #1-grade own-root plants. (Zones 5 – 9)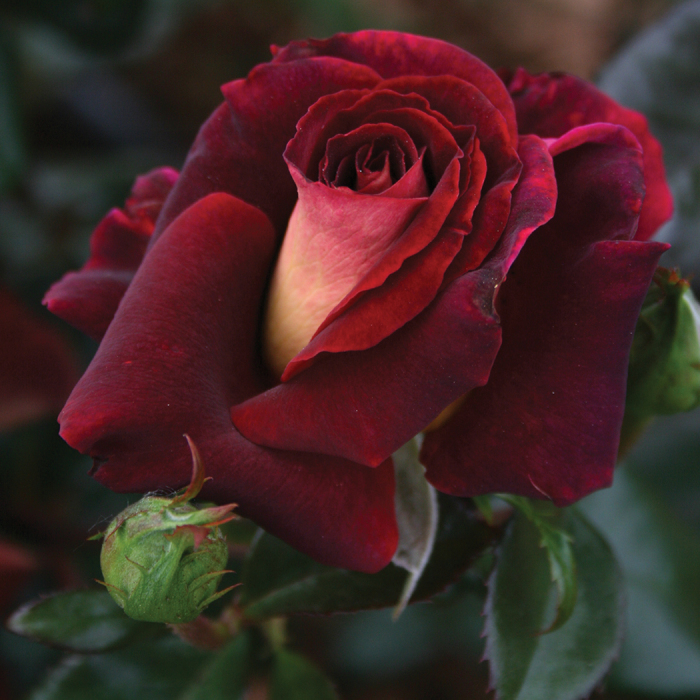 (P.P.21071) Mysterious, novel color sets this rose apart. Dark, velvety red 3 1/2 to 4-inch blooms have a cream-yellow reverse suffused with red – it's like nothing you've ever seen before. Vigorous 5 to 5 1/2 foot plants produce an abundance of blooms under a wide range of conditions. Grafted rootstock. (Zones 5 – 9)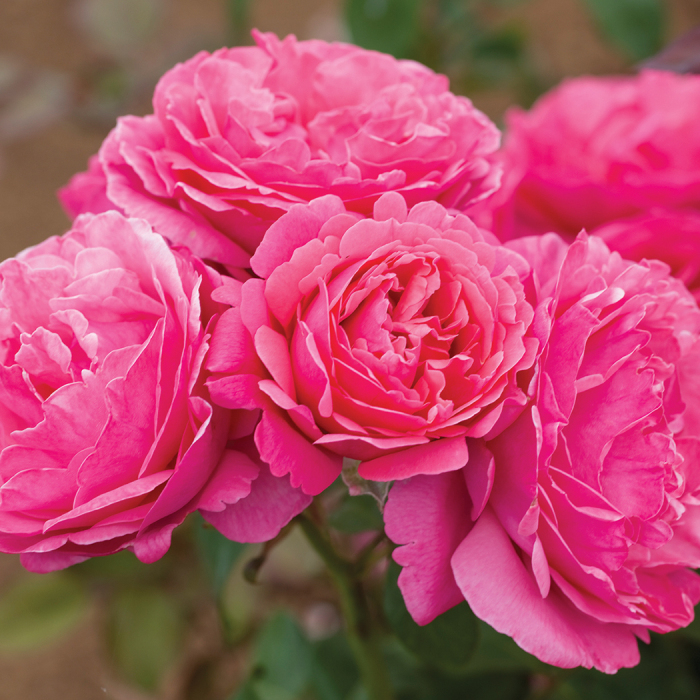 A hybrid tea with luscious color and intoxicating fragrance. Deep pink, 4-inch blooms have the cupped and layered look of an old-fashioned rose and a strong, yet wonderful, scent of verbena and citrus. The dark green foliage is highly disease resistant and provides the perfect backdrop for the non-fading blooms. Winner of multiple awards in Europe and certain to become a favorite in your yard. Grows 6 to 6 1/2 feet tall – perfect for the back of the border. Grown own root. (Zones 5 – 9)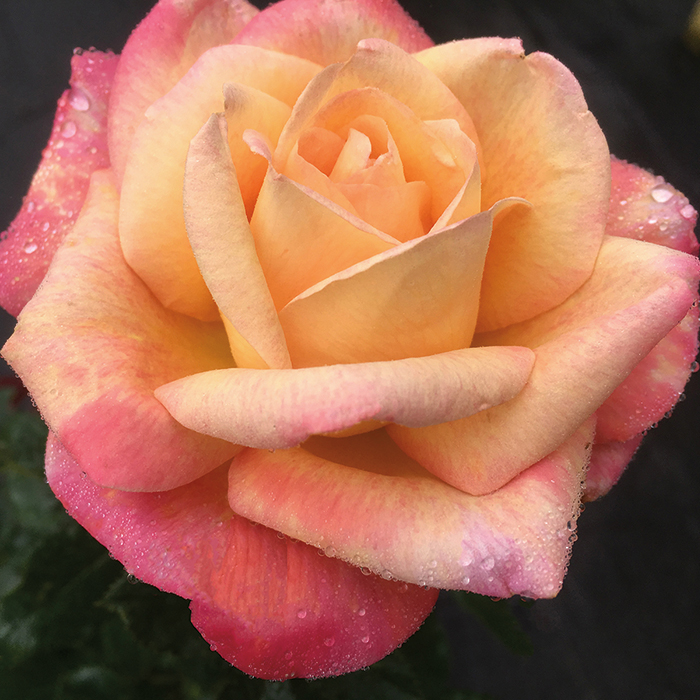 Enchanted Peace Hybrid Tea Rose
(PPAF) Take Love & Peace, add more fragrance and blooming power, and you get Enchanted Peace. The 3-inch blooms open yellow, largely suffused with orange, especially near the edge of the petals, and quickly change to yellow suffused with pink. Bushy, 5-foot plants produce an abundance of blooms throughout the season, giving an outstanding performance both in containers and the garden. #1-grade own root plant. (Zones 5 – 9)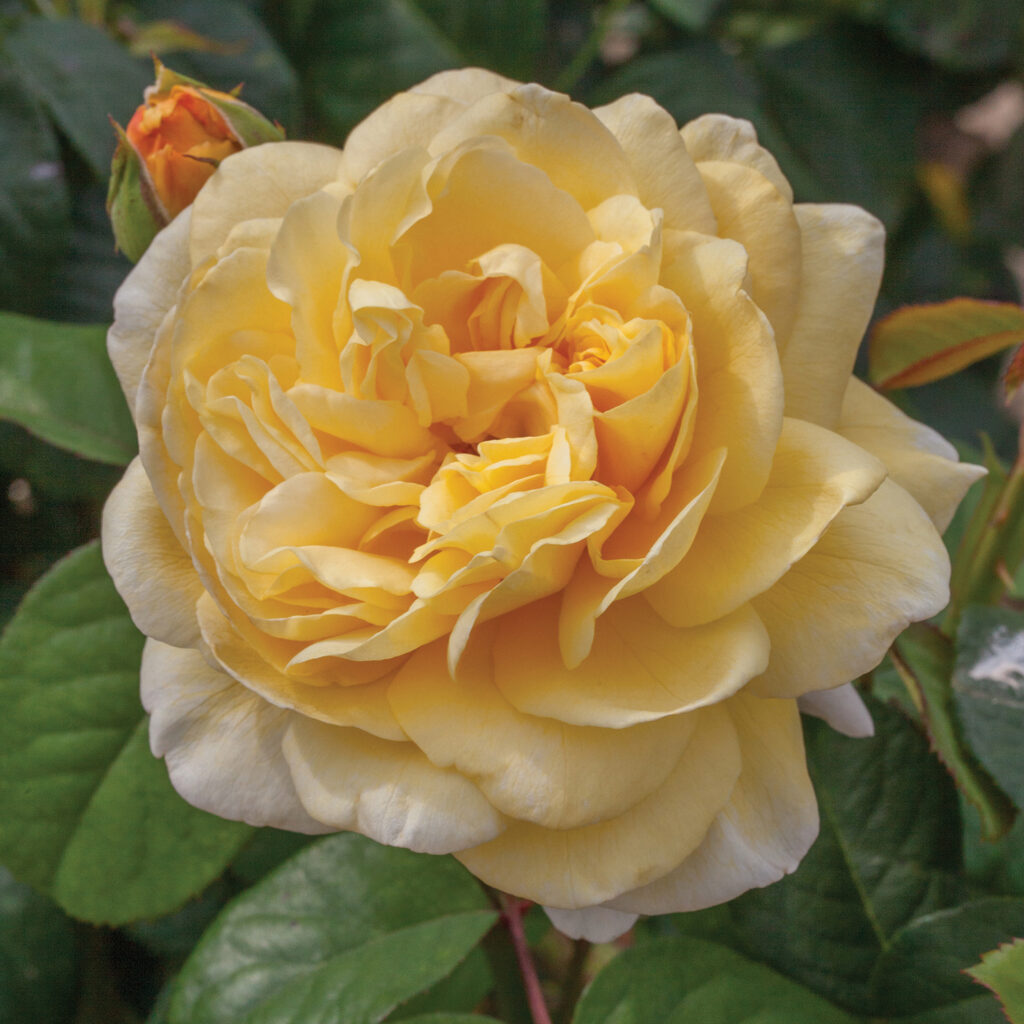 Moonlight Romantica Hybrid Tea Rose
(P.P 30572) Light enough to illuminate your garden at night, and bright enough to hold its own during the day. The 4 inches, fragrant, buttery yellow blooms have a wonderful old-fashioned form that is utterly enchanting both in a vase and on the bush. Disease-resistant plants grow up to 6 feet tall and produce a nearly endless supply of blooms all summer long. #1-grade own-root plants. (Zones 5 – 9)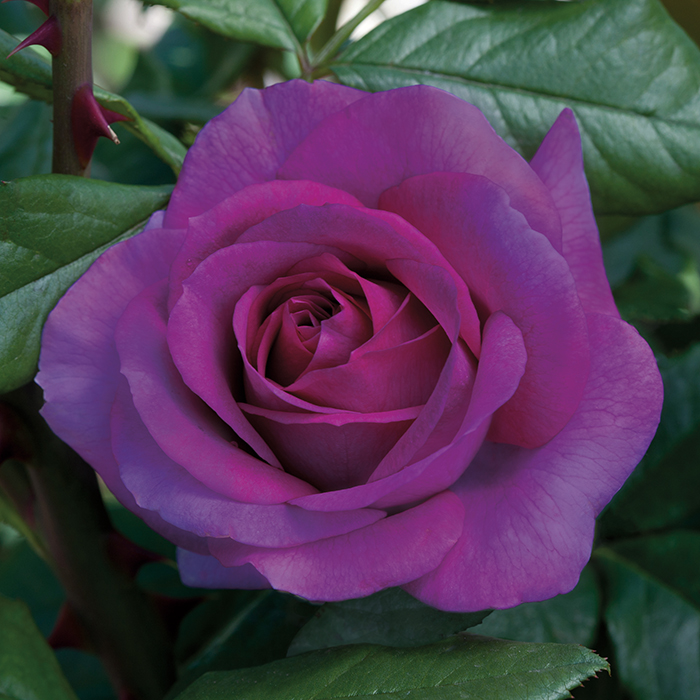 Perfume Factory Hybrid Tea Rose
(PPAF) Uniquely colored blooms possess a powerful fragrance. The 3 1/2 to 4-inch blooms are a novel color for a hybrid tea – a lovely shade of purple lavender that lightens toward the petal edges. Presented one to a stem, the flowers are perfect for cutting so you can add a splash of fragrance wherever you desire. Upright, bushy plants grow 3 1/2 to 5 1/2 feet tall and have glorious, green foliage with built-in disease resistance. 2yr #1 grade grafted plants. (Zones 5 – 9)

Give the gift of love this Valentine's Day with flowers that will bloom every year. Gift Certificates never expire and are emailed directly to your special someone.
From our garden to yours since 1907,
The Jung Seed Family