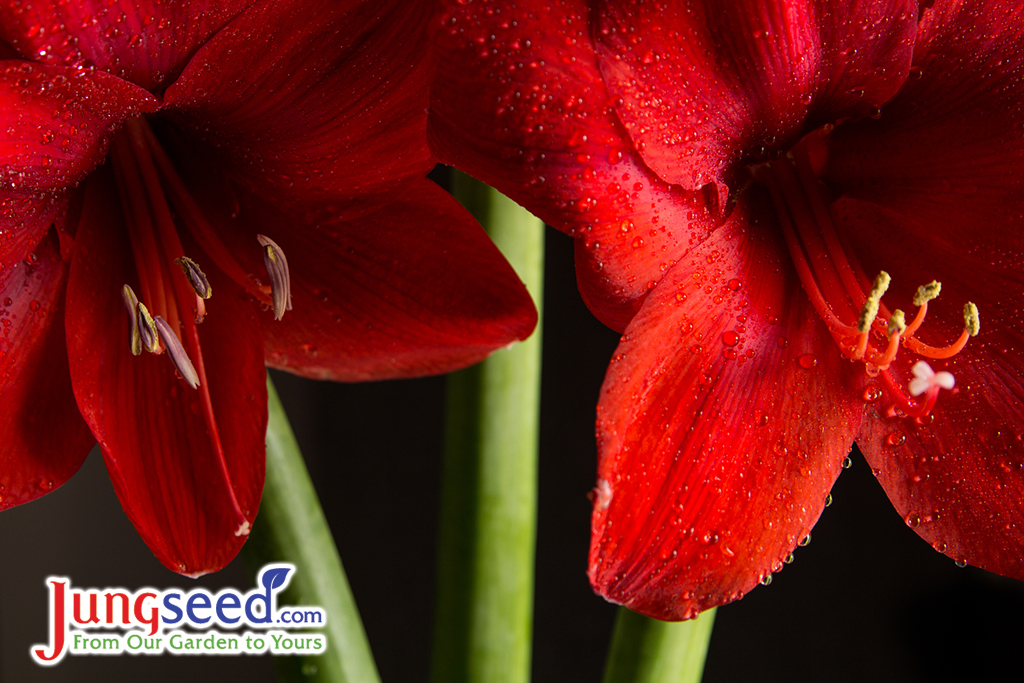 The amaryllis is a gorgeous flower with roots in Greek mythology. Amaryllis was a nymph who fell in love with a handsome shepherd named Alteo and sought to make him enamored with her.
With this kind of a background story, it's no wonder why the amaryllis flower is associated with love and romance. Regardless of the meaning behind this flower, it's definitely a sight to have in your garden.
So if you're interested in growing amaryllis, then you're in the right place. Here's an expert guide to amaryllis growing so you'll have great success with these flowers!
What Is An Amaryllis?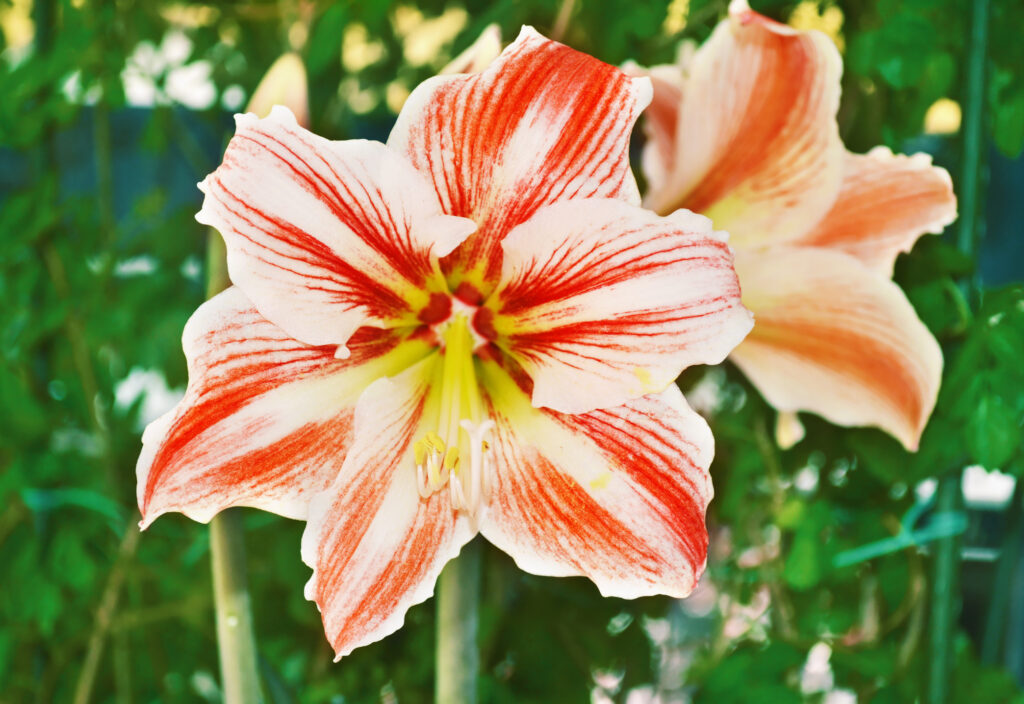 Before you learn how to grow amaryllis, it's a good idea to first learn what type of flower it is. With some basic information, you'll understand this plant a lot better, which will increase its chances of thriving.
The amaryllis is considered a large flower and the bulbs are native to Central and South America, meaning they're a type of tropical flower. This means they'll thrive in zones 8-11. If you're not sure what zone you live in, you can always check the USDA Plant Hardiness Zone Map, in which you can input your zip code and find out your zone.
While the amaryllis is native to the Americas, today, the Netherlands is also a major exporter of these bulbs. Amaryllis flowers are absolutely stunning to look at. You'll most commonly find them in white with red veins. However, it's not unusual to find them in shades of pink or purple as well. In fact, some amaryllis flowers have colors of green, yellow, orange, or even multiple colors.
Tips on Choosing Amaryllis Bulbs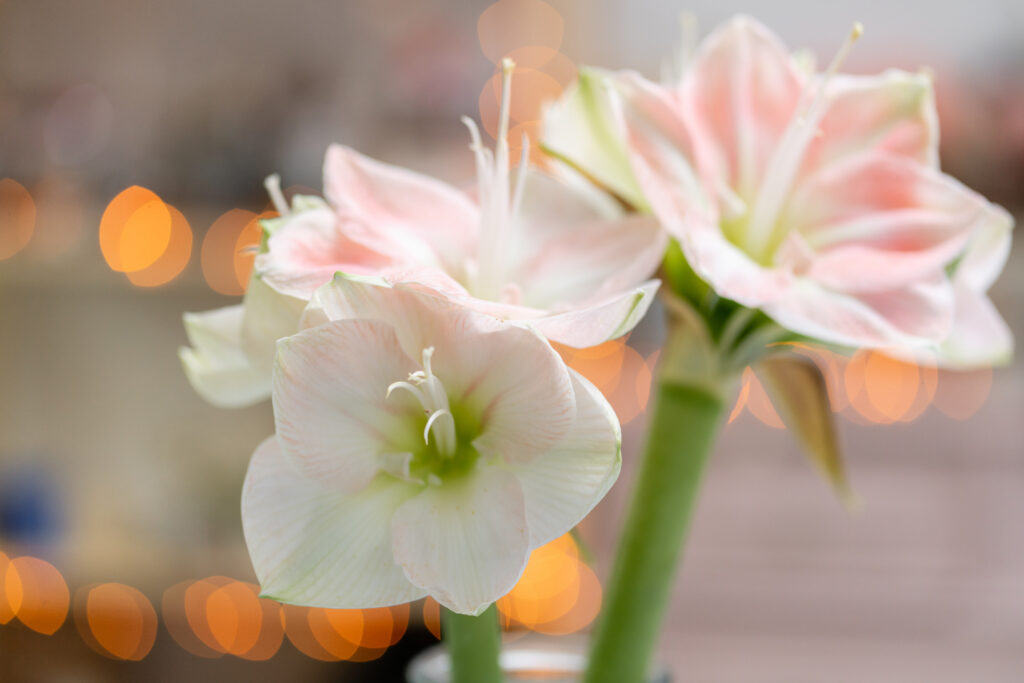 Here's some more information you should read before you embark on actually growing amaryllis flowers. Before you do so, you need to know how to choose the bulbs.
Typically, the larger the bulb, the more flowers they'll produce. So if you want to get large, beautiful blooms, be sure to order top-sized, full, healthy bulbs.
However, not everyone will be purchasing amaryllis bulbs in a physical flower shop. In that case, if you're buying online, you'll want to read up on the business's history and see what they say about their bulbs. If you can't find any information on the size of their bulbs, feel free to reach out to ask additional questions before you buy them.
Growing Amaryllis Outside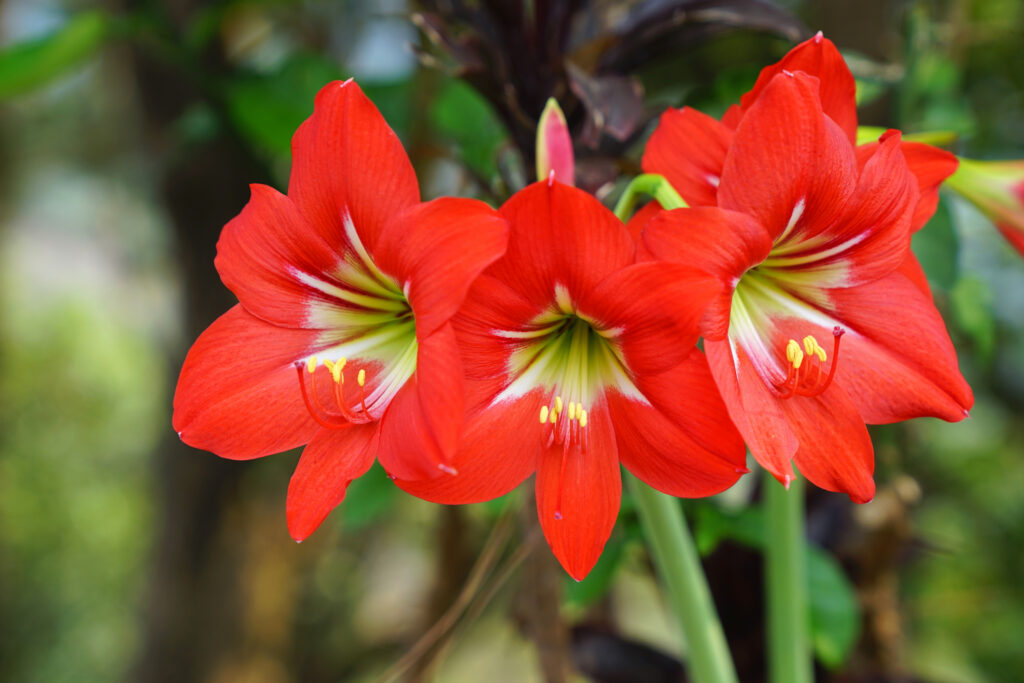 What's great about amaryllis bulbs is they can be planted directly into the ground. If you don't get frost in your area, you can plant the bulbs with their necks slightly above the ground.
However, if you do get frost, then you'll want to place the bulbs around 5 inches deep. You'll also want to place 5 inches of mulch on top.
When your amaryllis plants start growing leaves, you'll want to regularly apply fertilizer once monthly until April.
When your plants stop blooming, then you'll want to completely remove the stalks from your blooms. You can keep the leaves, as they'll keep nourishing the bulbs.
How to Water
You might be worried about your plants starving for water, but it's actually easier to overwater them rather than underwater.
You should only give the bulbs a thorough watering right after you plant them. Afterward, the only times you need to water the area is if you've received very little rain and/or if the top 2 inches of soil feel dry to the touch.
The exception is the period between June and September. You should only water your plants if there are particularly long dry spells.
Growing Amaryllis Indoors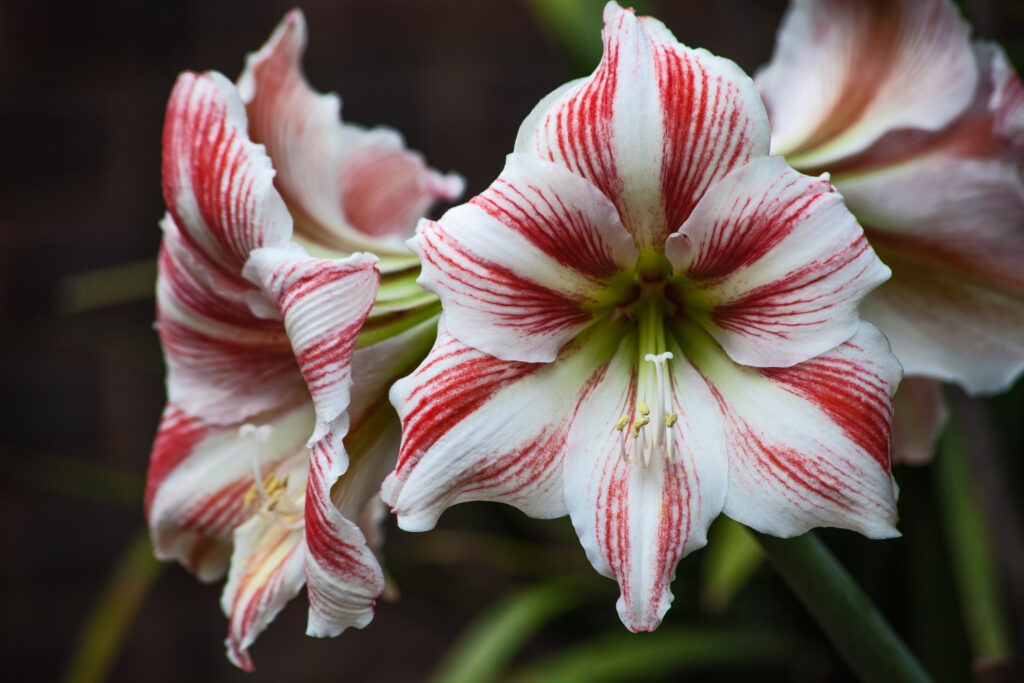 Many people will want to grow their amaryllis flowers indoors, and thankfully, they do great in pots. In general, for singular bulbs, you need a 6 to a 7-inch pot, and for 3 bulbs, you'll want a 10 to 12-inch pot.
Start with fresh, sterile, and well-draining potting soil and thoroughly pre-moisten it. Dry potting mix is often difficult to get completely wet once it is compacted in the pot with the bulb. Wetting the potting soil ahead of time is a messy, but useful step for planting any type of bulbs for indoor display.
Once you've got the right mixture, fill up half of the pot with the potting mix. Place the bulbs on top, then fill with more potting mix until just the top third of the bulbs are showing. This should be around half an inch below the top of your pot.
Like with outdoor planting, you should remove the flower stalks after the final bloom and leave the foliage. Give the plant fertilizer once a month and water as normal. You should get flowers next year.
How to Water
Generally, you should only water the amaryllis pots if the top inch of the potting mix is dry when you touch it. If you water it more than that, then the bulbs might be susceptible to rotting.
If you're using Spanish moss on the top of your potting mix, move this aside before you water your plants. You want to ensure the water directly moistens the potting mix
Other General Tips for Growing Amaryllis Successfully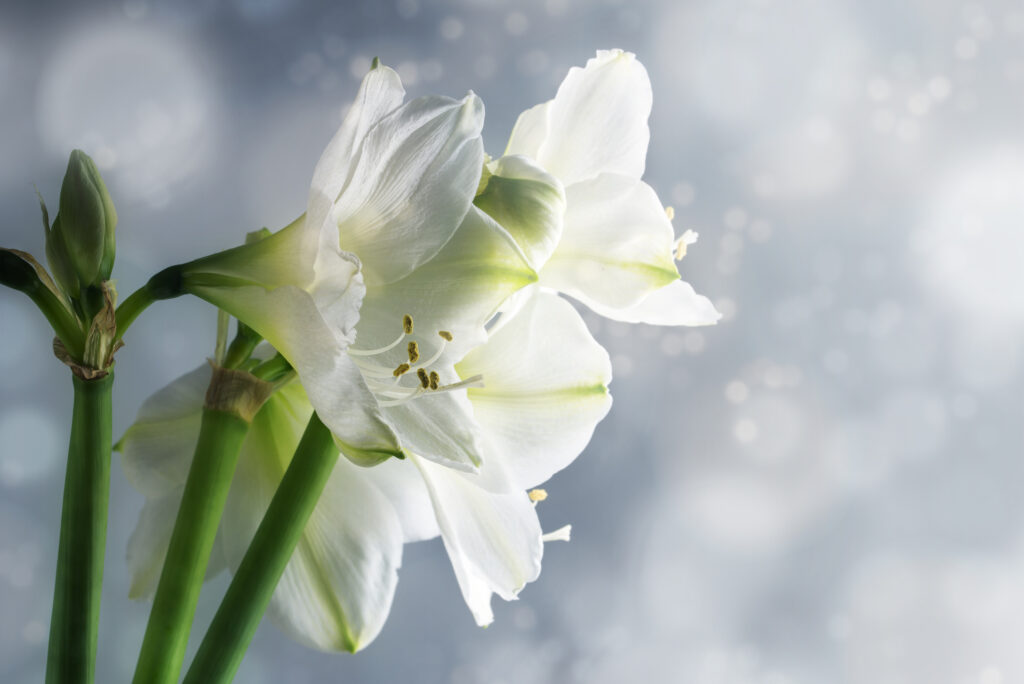 Amaryllis are very easy to take care of. Even beginners at gardening can manage to get some beautiful blooms from amaryllis bulbs.
Here are some additional tips to get the most out of your bulbs…
How to Keep Your Flowers Growing Evenly
As you may already know, plants get their energy from sunlight (photosynthesis). As a result, they'll grow in a direction where sunlight is optimal. If you leave the pot untouched, your flowers will end up lopsided. If you want your flowers to grow evenly, then make sure you rotate the pots every once in a while.
How to Cut Your Flowers
Your amaryllis flowers already look lovely in the pots or outdoors in your garden. But what if you want to create a bouquet to place inside your home or gift to your loved ones?
It's quite easy to cut your amaryllis blooms. All you have to do is cut straight across the bottom of the stem. This is best done when the buds are still closed but getting ready to open.
You can place these flowers in a vase and add a floral preservative if you want to have a longer-lasting bouquet.
Start Growing Amaryllis Today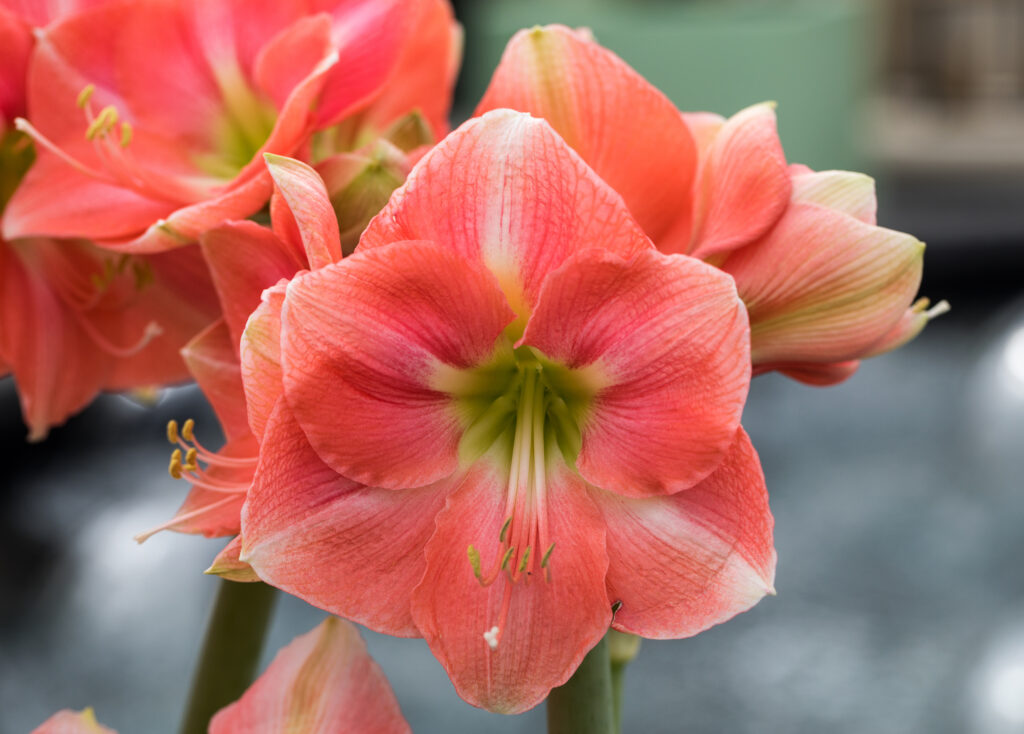 Big Amaryllis bulbs offer big, bold blooms in a simple easy to grow process. What are you waiting for? Get started on beautifying your home and yard by planting some amaryllis bulbs. Not only will you do your part in helping nature, but you'll get some pretty flowers out of it too!
Other Recommended Reading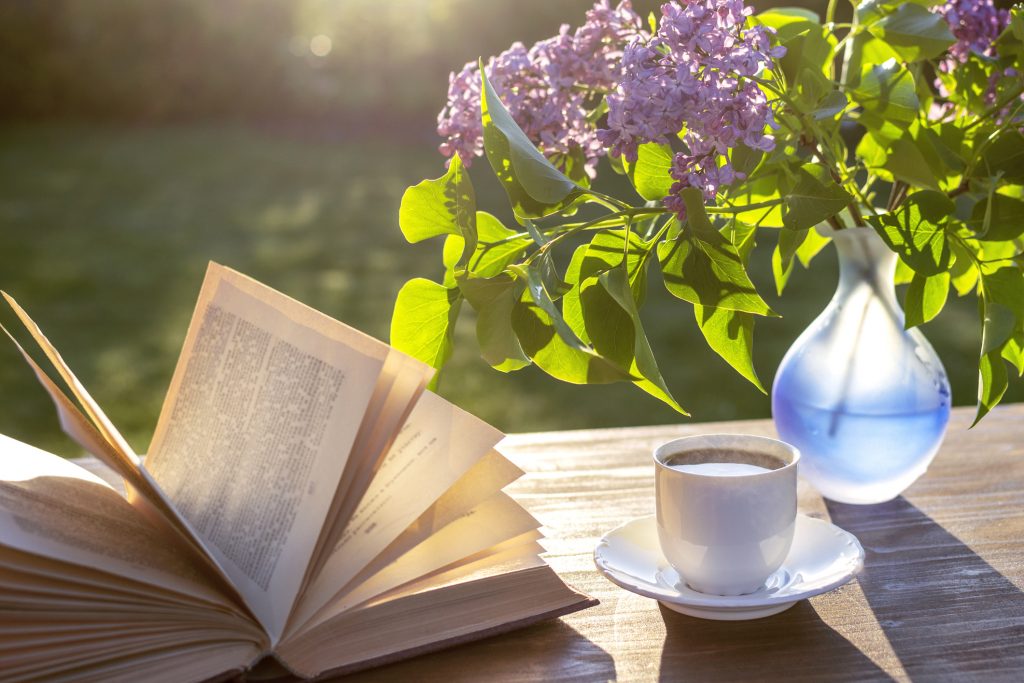 At Jung Seed Co, we strive to be your go-to guide for all your gardening needs. Our YouTube channel Jung Garden Center now includes our new video series All Things Green where our experts provide gardening tips for all levels of gardeners. When you need reliable gardening advice, turn to the trusted experts at Jung.
View our new Summer/Fall catalog online or browse our website for all of your gardening favorites. To receive info on new products, exclusive deals, and specials, be sure to sign up for our weekly email. Join our Facebook page, to discuss all things gardening!