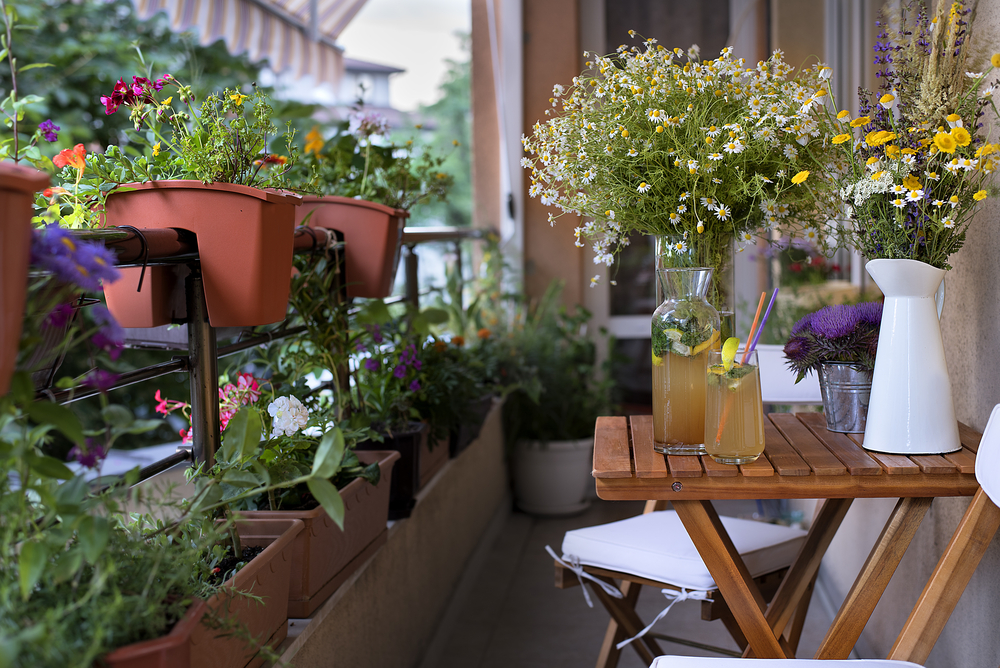 What Is Balcony Gardening and How to Make the Most of It?
Balcony gardening can be a very rewarding and relaxing activity, a way of getting in touch with nature and inviting it into your own home, as well as harvesting food you've grown yourself. If you're living in an apartment, maybe you did not consider gardening to be a viable hobby for you, but you can do a little bit of gardening even on the smallest of balconies.
Setting up a balcony garden can be quite rewarding. Aside from obvious esthetic reasons, urban gardens, big or small, are also important for the environment, as they help pollinators such as bees survive in our concrete jungles.
If the idea of balcony gardening appeals to you, here is how to get started and how to make the most of your little green corner.
What Tools & Other Equipment Do You Need?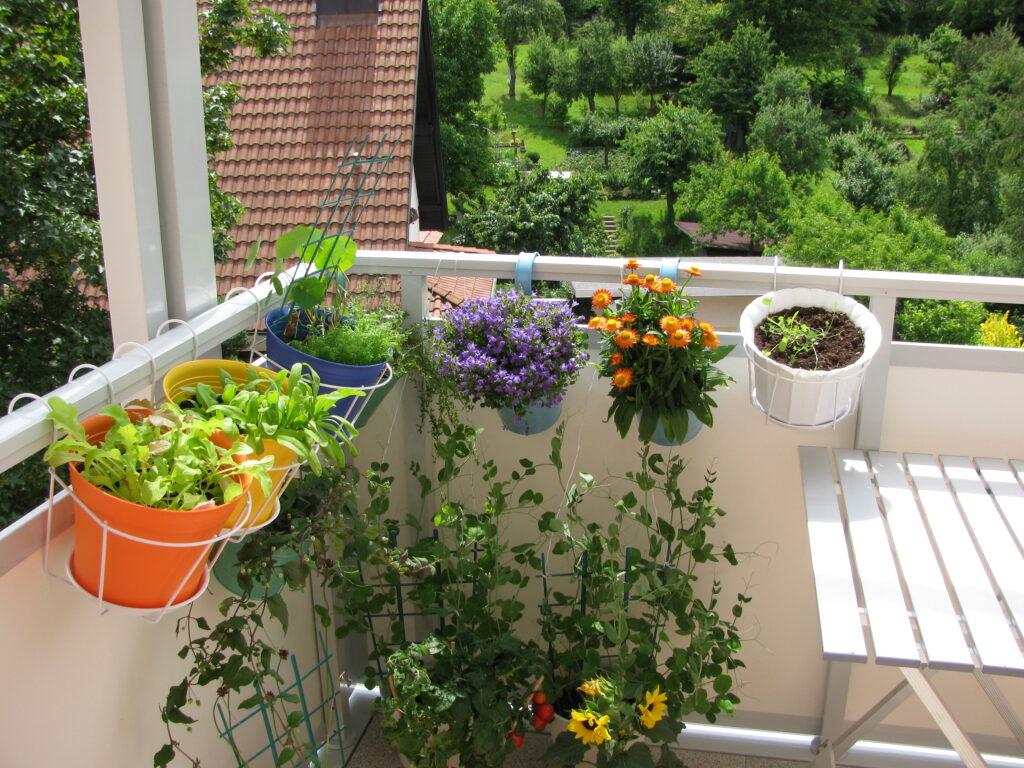 You don't need a lot of gear to start your balcony garden – an assortment of plant containers, some potting soil mixture, and a set of gardening tools that includes a hand trowel, a hand rake, and garden scissors will do.
Choose the plant containers based on how much space you have at your disposal. If you have a small balcony, some of the most efficient are planter boxes that can be mounted on the wall or over the railing. If you have some floor space on the balcony, regular pots and raised planter boxes will allow you to grow a variety of veggies, herbs, and flowers.
Make sure you don't leave the containers out on the balcony throughout the winter. Whether they're made of plastic or ceramic, planters can be damaged by the natural cycle of frosting and thawing. In order to be able to reuse them year after year, empty your containers each autumn and put them in storage until spring. Our Jung Garden Centers do sell a wide selection of frost-resistant pots.
There are many types of potting soil mixtures available, suitable for different plants. However, if you're not yet sure what plants you want to grow, a fresh bagged potting soil will work just fine.
What Can You Grow On Your Balcony?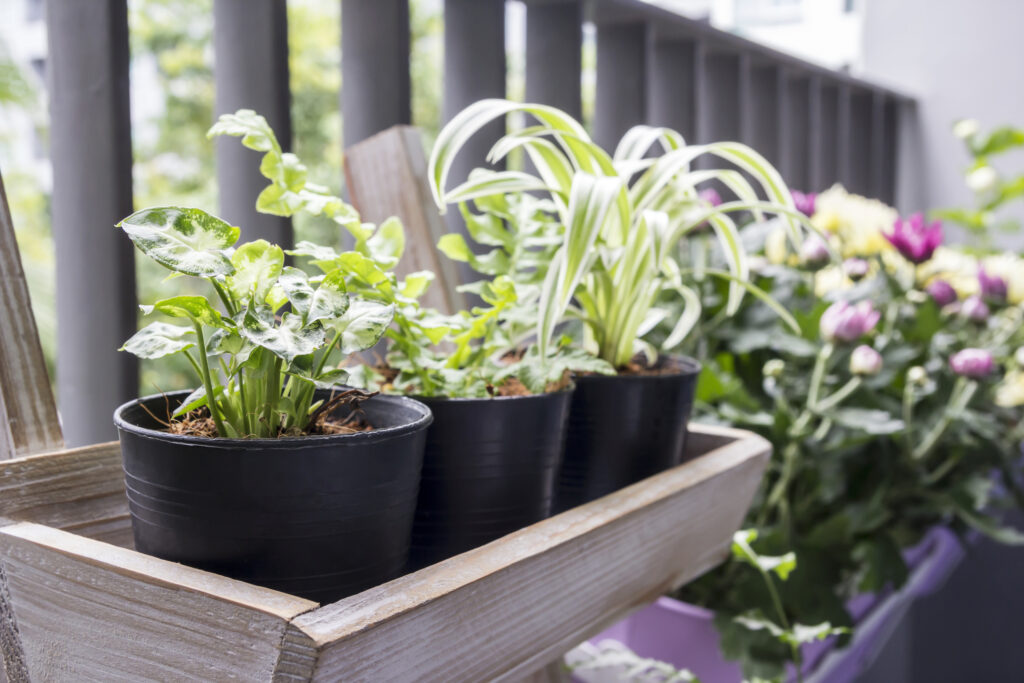 You can enjoy a variety of edible and ornamental plants on your balcony. The most obvious candidates are aromatic herbs, which not only make a great addition to your salads, pasta, and drinks but are also quite decorative.
Aromatic plants like mint, oregano, basil, rosemary, parsley, and dill are fairly easy to keep on a balcony. Pick your favorites, move them into larger pots at home, and you'll have an endless supply of fresh herbs at hand.
Hot pepper varieties, like habanero, jalapeno, or scotch bonnet, are perfectly suited to be grown in pots. The plants are rather small and don't take up a lot of space but are quite productive – a couple of them can often supply you with more than enough hot peppers. You can even move the plants inside when autumn comes. If well taken care of, a pepper plant can survive longer than a season.
Lettuce, rocket, and other greens can also be grown on the balcony if you have floor space for a raised planter box. Most greens will appreciate a bit of shade in the late afternoon, so place them appropriately.
Cherry tomatoes do very well on balconies too – just make sure you find a sunny spot for yours. A 10-inch-diameter planter is enough to sustain a cherry tomato plant. Many varieties will only grow about 18 to 24 inches tall but some will appreciate a garden stake or small trellis in order to support them.
In terms of flowery additions, you have plenty of choices. However, if you're a beginner gardener, pick unpretentious flowers, like petunias, pansies, or geraniums, that are easy to care for and that bloom throughout the season until frosts sets in.
How To Care For Your Balcony Garden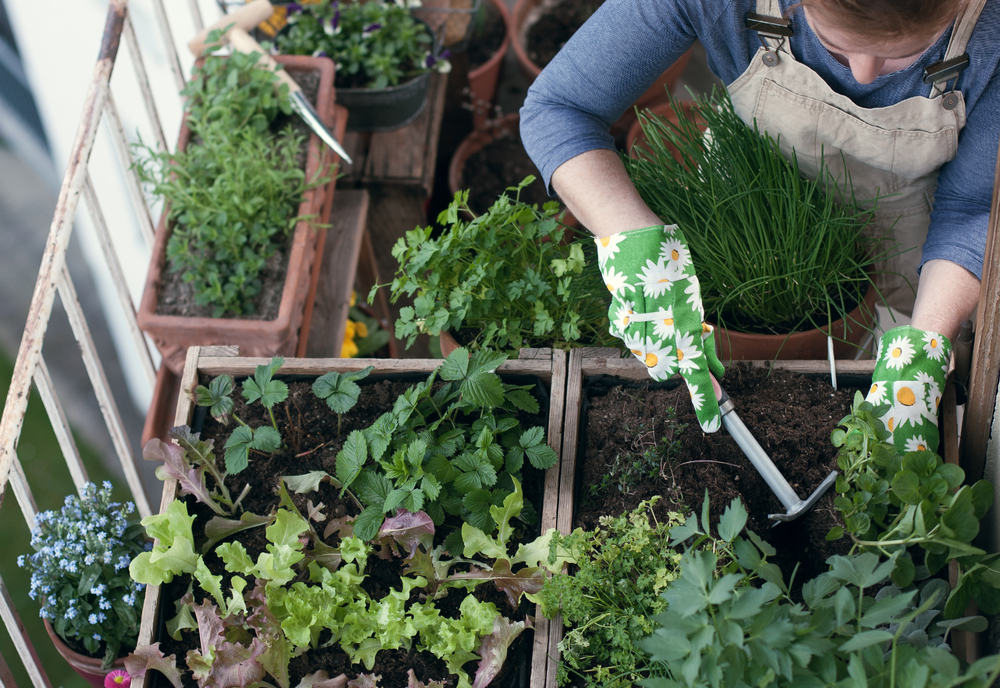 Tending to your balcony garden won't take you longer than 30 minutes each day – however, you'll definitely be spending more time over there than usual because it's very fulfilling to watch your plants grow. You obviously need water, so get a large water container and keep it on your balcony. The ideal water temperature for watering plants is around 70 degrees Fahrenheit, warmer than it normally comes from the tap. That's why it's better to use water that has stood for a while in the container and reached the temperature of the surrounding environment.
You also need to check your plants daily and regularly cut off any dead parts. If you notice that certain plants are not thriving, try to find a new place for them. Maybe they're not getting enough sun, or, on the contrary, are getting too much.
Keep an eye out for strange spots and discolorations on leaves, as this might be some sort of fungus or a mold. Plants can also be attacked by insect pests. If that happens, it's important to identify the culprit in order to apply the right treatments.
Gardening, whether in an actual garden, on your balcony, or on your back porch, is very rewarding and can be a bit of fun that is well worth the effort.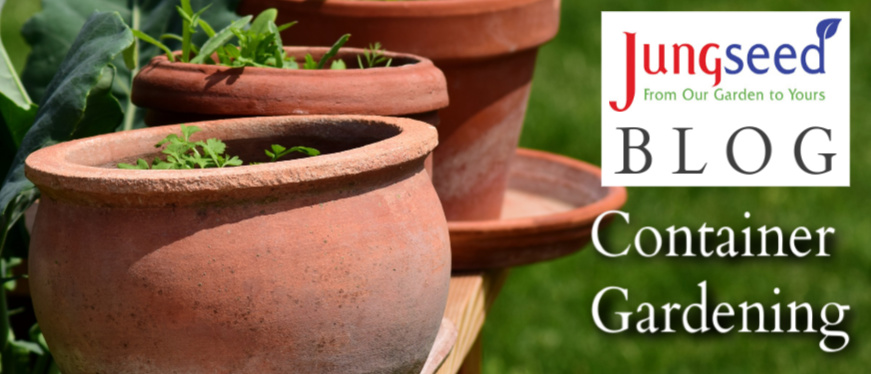 Be sure to read our companion article Container Gardening for Beginners. It will provide additional information to help you get started on creating a beautiful balcony garden.
Jung Seed has all of your gardening needs: vegetables, fruit, flower, shrub and even gardening supplies. Shop online or visit any of our five garden center locations. Jung Seed is a family-owned and operated company since 1907.
About the Author: This article was written by a guest writer from STORAGECafé. If you are interested in writing an article for the Jung Blog email us at – info@jungseed.com.