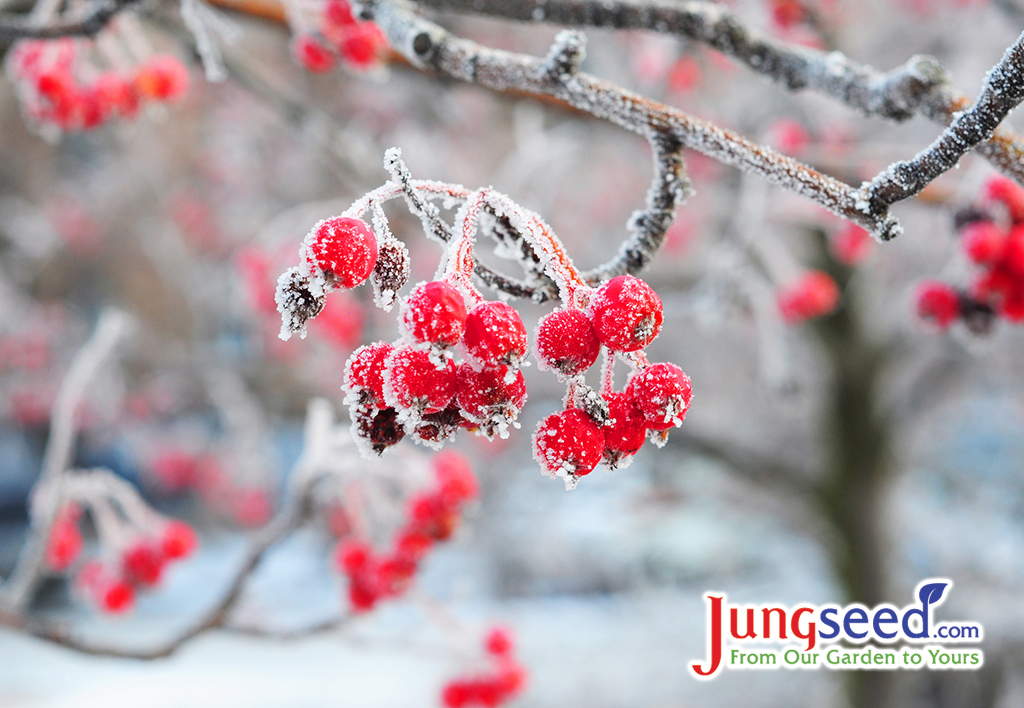 When you have had 10 days or more of below 30° degree nights, what could possibly be left to do in the garden except dispose of dead plants and flowers. Oh, don't you worry, we'll find more work for you.
Frost Loving Vegetables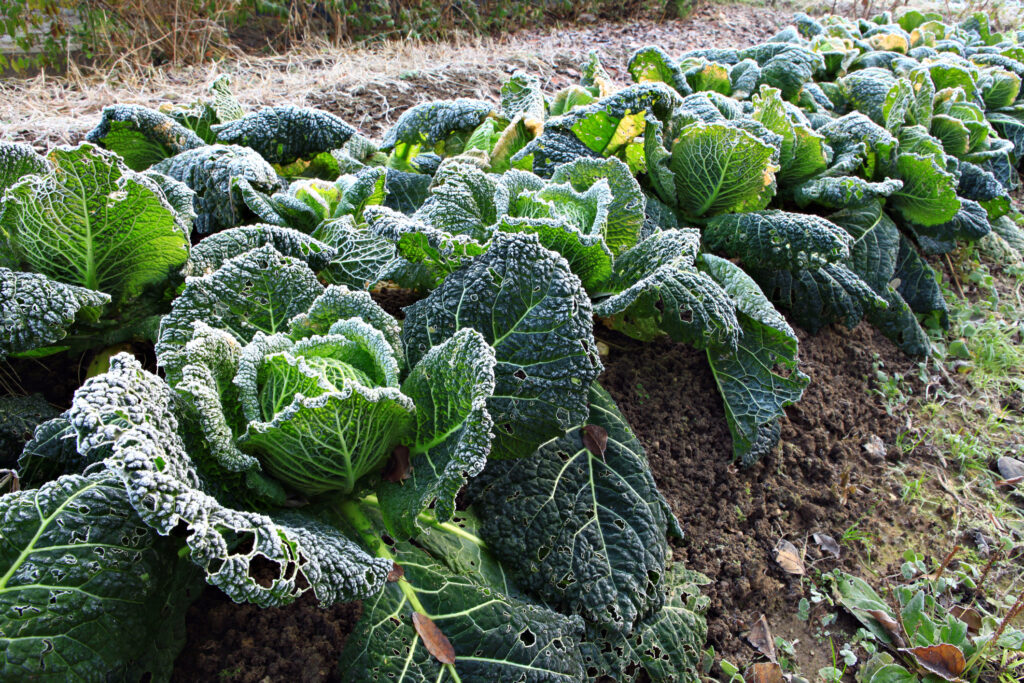 Perhaps you are fortunate enough to be in an area where you are still babying a good flush of frost hardy veggies. Arugula, beets, broccoli, brussels sprouts, cabbage, carrots, cauliflower, kale, onions, radish, swiss chard, spinach, and turnips are all stalwart against early frosts. Kale, cabbage, chard, arugula, and brussels sprouts for sure, convert their bitter tannins and take on a sweeter flavor due to a frost. These are best left to suffer the onset of early winter.
Mulching Saves Lives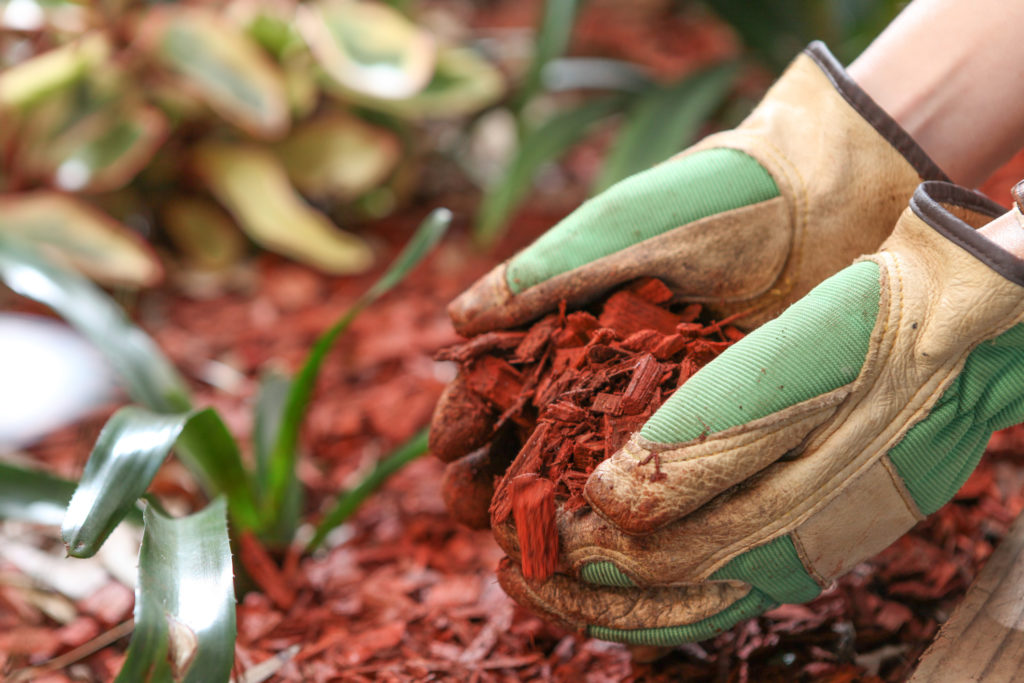 Plunging nighttime temperatures can be regulated somewhat by mulching and keeping the soil evenly moist like you should be practicing anyway. Of course, root-type veggies are safer from hard frosts than leafy types. It may seem counterintuitive but watering prior to a hard frost can be enough to keep plants from ultimate death because just a bit of elevated humidity around the plants can protect them.
Mulching perennial vegetables and fruits like strawberries should also be on your "To Do" list now.
Tips For Mulching Perennial Vegetables & Fruits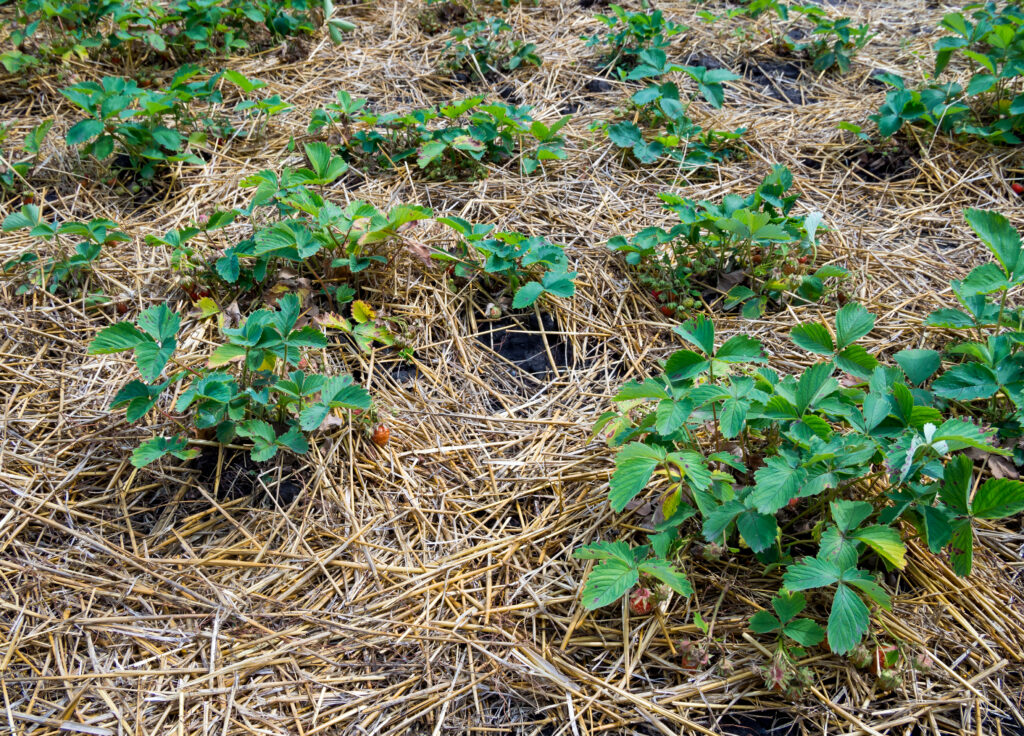 End-Of-Season Garden Clean-Up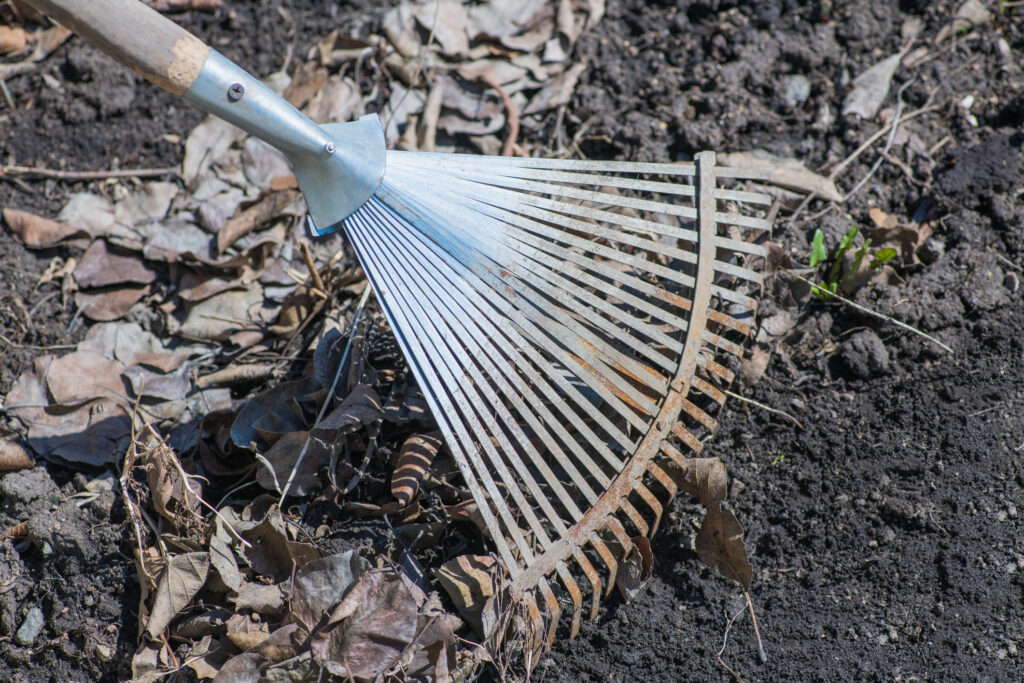 When we speak of edible vegetable gardens, the most important thing to do this fall is to protect next year's plants from damaging and deadly diseases. Most fungal and bacterial pathogens can live on pieces of over-wintered garden plant debris. Cleaning up is never fun, but it's essential!
We have said it before, "The happiest gardeners are the cleanest gardeners."
Garden Clean-up Tips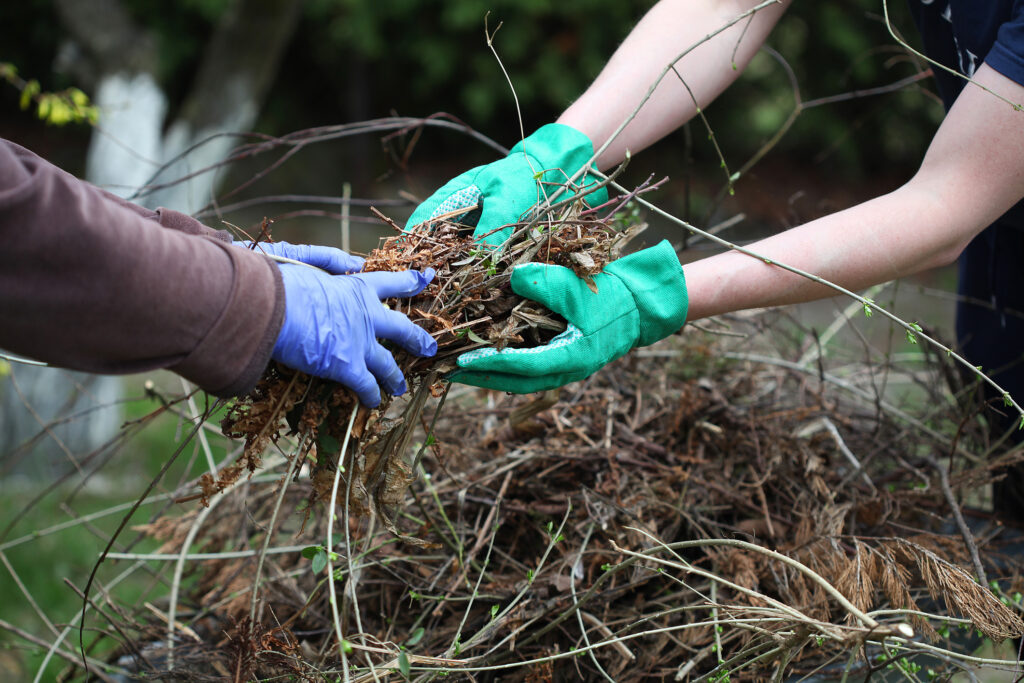 Pull out all old dead or recently frozen plants.
Rake up and pick up as much left-over debris as possible.
If any of your plants have died or are suspected to have died from the disease in the garden this year, DO NOT compost those. Put them in a separate burn pile.
Once you have bare ground add 4 to 6 inches of fresh compost or well-aged manure over the entire garden area.
If plants had a high incidence of nutrient imbalance issues this past year, you may want to add 10-10-10 fertilizer at a rate of 3 to 5 lbs. per 100 sq. ft. Then cover all of that with some clean straw or 1 to 2 inches of grass clippings

Some of your happiness for next season's vegetable garden starts now. Be diligent with your end-of-season chores and you may very well be able to prevent damaging and distressing diseases on plants in next year's garden.
Want to add a splash of color this Christmas? Check out our Poinsettia Care & Growing Guide.