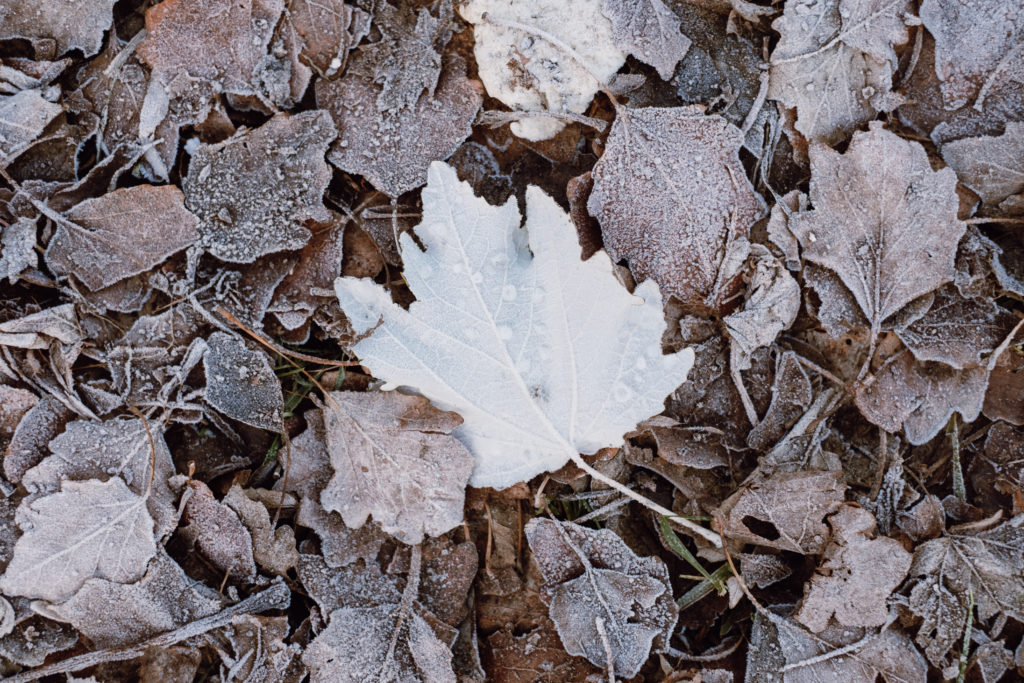 Why Mulch the Garden in Winter?
During the warmer months, mulch helps to prevent garden weeds and retain soil moisture. At Jung Seed, we recommend fall and winter mulching to protect your garden through harsh weather conditions. It also helps your garden regrow in the spring with more vigor. Winter mulch is essential for gardens located in colder climates.
Benefits of Winter Mulching
There are many benefits of winter mulching, which include:
Protects plants from freezes, thaws, and harsh winds
Keeps plants in a protective dormant stage
Prevents plants from triggering growth during sporadic warm spells
Enhances moisture retention
Reduces weed germination in spring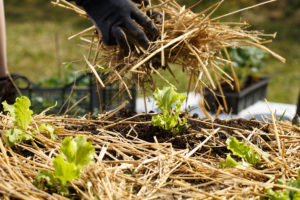 Types of Winter Mulch
Mulch decomposes naturally while improving soil structure and garden fertility. Nearly anything you find outside can be used for mulch. Natural mulch is often considered to be the best winter mulch because it is all-around your yard or neighborhood.
Types of winter mulch include:
Pine and Evergreen trimmings or needles
Alfalfa hay or clean straw
Newspaper
Grass clippings
Wood chips, shredded bark, or bark chips
Sawdust
Organic material
When to Mulch for Winter
Knowing when to apply mulch for winter is important. You do not want to apply it too early or too late as that could affect the plant. Winter mulch should be applied after the first hard frost, generally, when temperatures drop below 25 degrees F. Where you live determines when the first frost occurs.
How to Mulch Plants for Winter
If you have chosen to use a fine particle mulch, you should pile a layer of mulch about 2-3 inches high. Adding more than 2-3 inches of fine winter mulch prevents the plant from receiving a healthy dose of oxygen since fine particles block more air spaces in the soil.
Thicker particle mulch, however, can be piled up to 4 inches high as larger spaces within the mulch allows for more light and oxygen. Since thicker particle mulch applications do leave space for air and light, they also allow more room for weeds to pop through, soil moisture to deplete, and cold to reach the plants, so balance is important.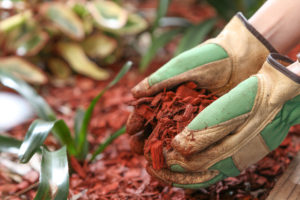 Winter Mulching Best Practices
6-12 inches away from tree's base
3-4 inches away from shrub's base
1-2 inches away from plants
3-6 inch layers for coarse-textured mulch (straw, wood chips)
2-4 inch layers for fine-textured mulch (compost, shredded leaves)
What to do with Winter Mulch in Spring
When spring arrives and the risk of a hard frost has passed, you can remove the mulch. Your winter mulch has done its job by protecting the plant's roots and crown.
To remove the mulch, you can gently rake it to the side. Make sure to rake away all excess mulch so that the crown of your plants is again exposed and allowed to breathe. You may also employ the use of a leaf blower to remove fine particle mulches.
Removal of the mulch allows plants to absorb heat, moisture, and oxygen. It is helpful to leave the mulch just off to the side, in case of a late freeze, you can quickly cover the plant crown again. Leaving mulch on the plants too long could discourage growth. Allowing organic mulch to decompose around the base of your plants will create more nutrient-rich soil and cause plants to grow with more vigor.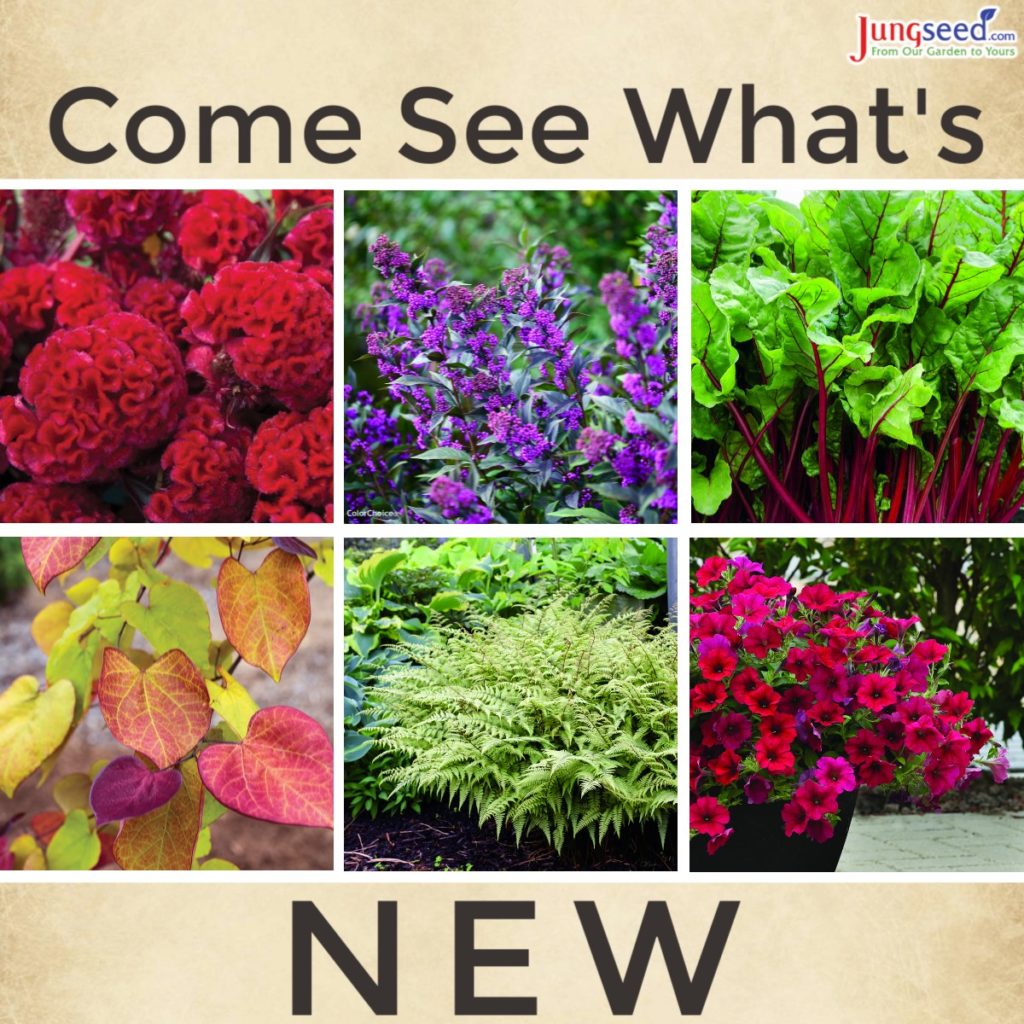 Other Recommended Reading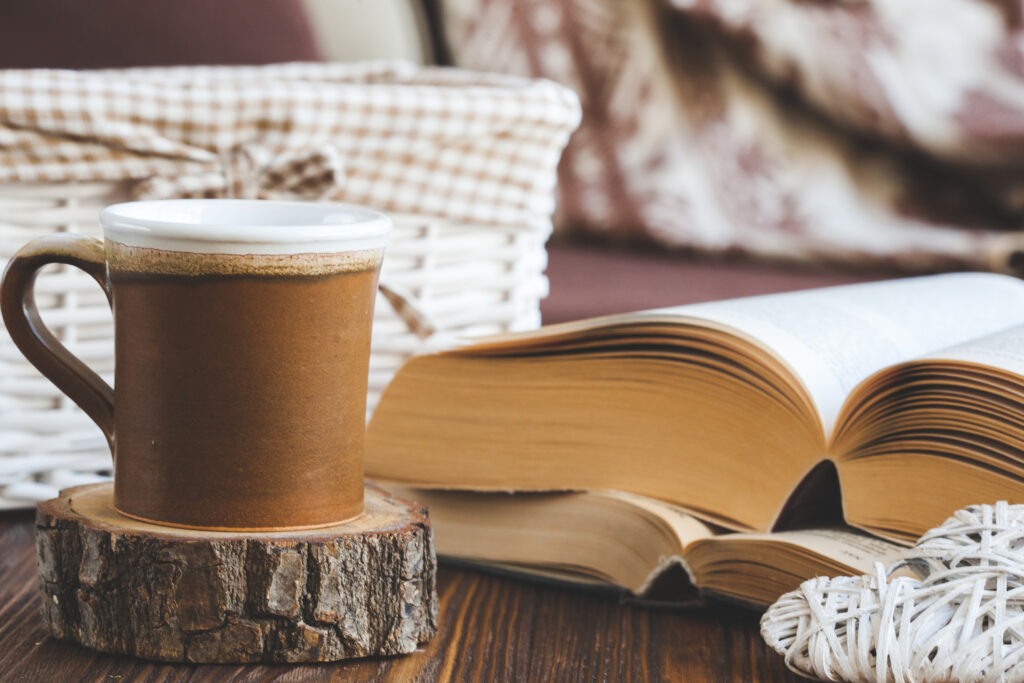 At Jung Seed Co, we strive to be your go-to guide for all your gardening needs. Our YouTube channel Jung Garden Center now includes our new video series All Things Green where our experts provide gardening tips for all levels of gardeners. When you need reliable gardening advice, turn to the trusted experts at Jung.
View our new catalog online or browse our website for all of your gardening favorites. To receive info on new products, exclusive deals, and specials, be sure to sign up for our weekly email. Join our Facebook page, to discuss all things gardening!