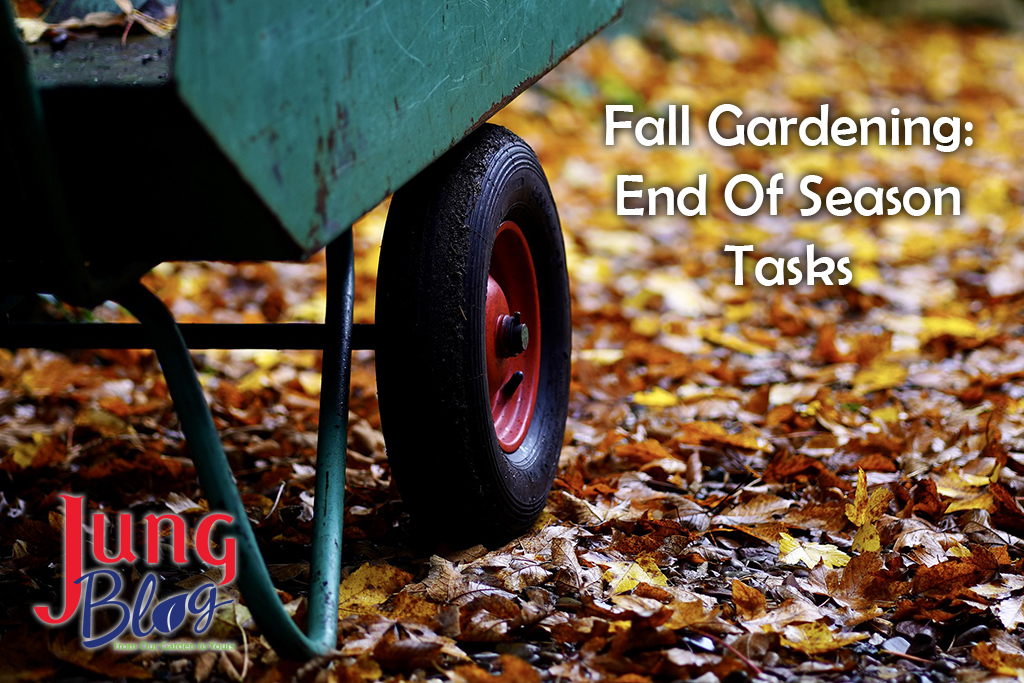 Fall brings shorter days, cooler temperatures, and time to enjoy the bounty of the gardening season. Taking care of some garden tasks in the fall is an excellent way to ensure the garden is at its best for the upcoming spring season.
Fall Garden Cleanup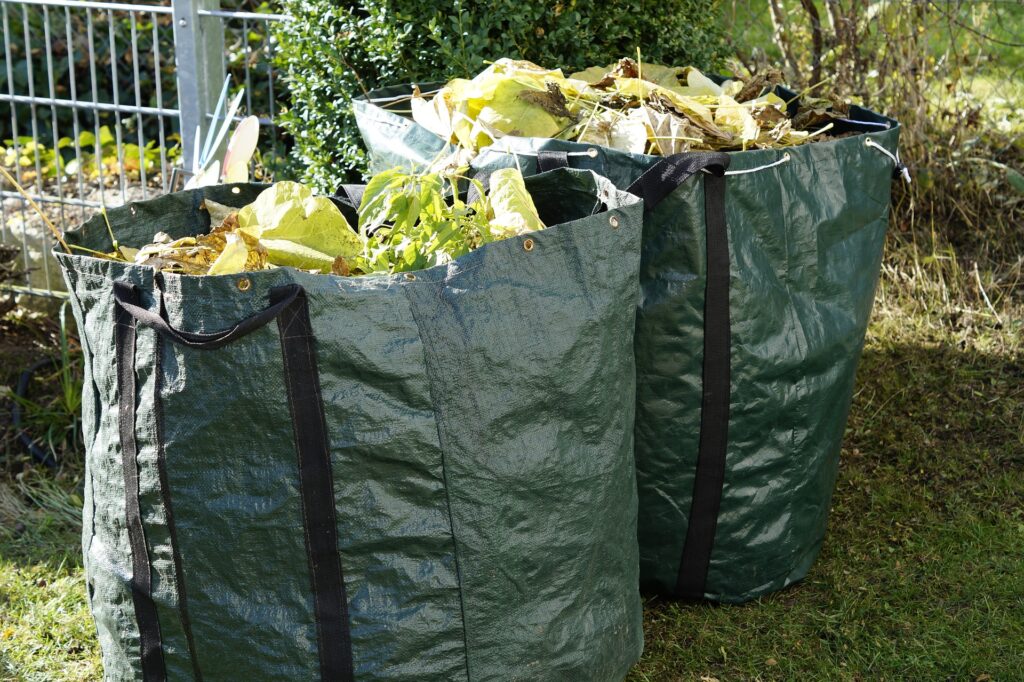 As vegetable plants decline, they can be pulled up and added to the compost pile, tilled into the garden to break down, or pulled up and covered with organic mulch. Any plants showing signs of disease or infection are best disposed of or burned to reduce the chances of disease organisms overwintering and promoting problems next season.
Dead stems of ornamental plants can be cut back if desired to tidy up the garden and landscape. Consider leaving stalks on at least some ornamental plants that have gone to seed to provide fall and winter food for birds. Seeds of native flowering perennials like Echinacea and Rudbeckia are particularly good for wild birds. These stalks can be cut back in late winter or early spring before growth resumes.
Taking the time to eliminate weeds in fall, particularly perennial weeds is a very worthwhile task. Doing so will help to reduce weed problems next spring.
Fall Mulching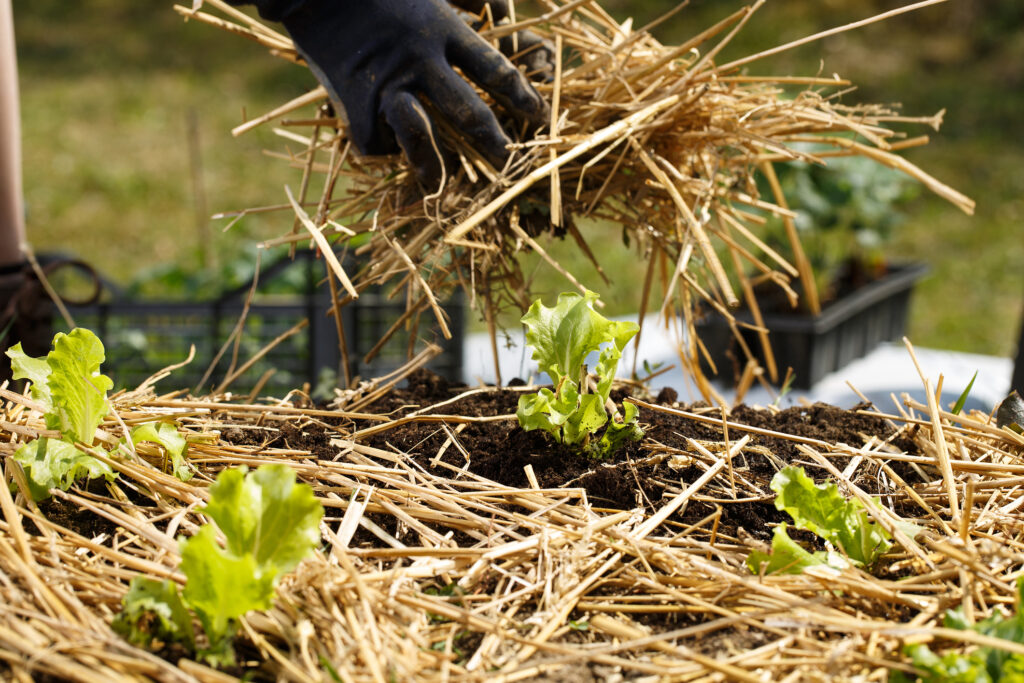 Incorporating organic matter into the soil in fall gives this material time to break down and enrich the soil before planting time in spring. Fall's abundant crop of leaves makes an excellent source of organic matter. Do note that walnut leaves should be avoided, as they produce compounds that inhibit the growth of many types of plants. Compost and rotted manure are also good to apply in the fall.
Adding several inches of organic mulch to the soil surface, like chopped leaves, straw, or grass clippings, helps to reduce erosion, control weeds, and protect perennial plants from low winter temperatures. Mulching is particularly helpful for protecting new plants transplanted in late summer and early fall.
Helping Birds In Winter – Fall Preparations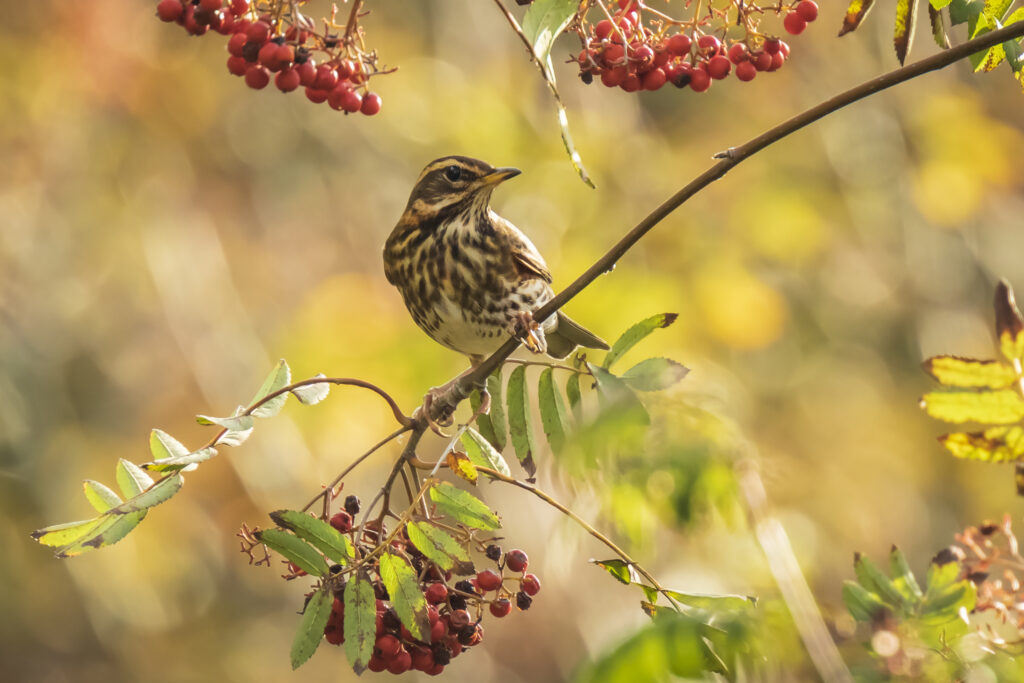 Birds offer natural pest control and act as pollinators moving pollen from one plant to another. Fall is a great time to invite birds to enjoy your garden and help them survive the winter.
During the winter months, birds need extra shelter and food. By skipping some leaf raking and leaving standing stalks you can provide a food cache for birds all winter long. You can also leave native plants with seeds and berries for the birds throughout the winter months. Build a brush pile, birdhouse, or plant dense trees or shrubs to provide shelter from the cold weather and predators.
Bring Potted Plants Indoors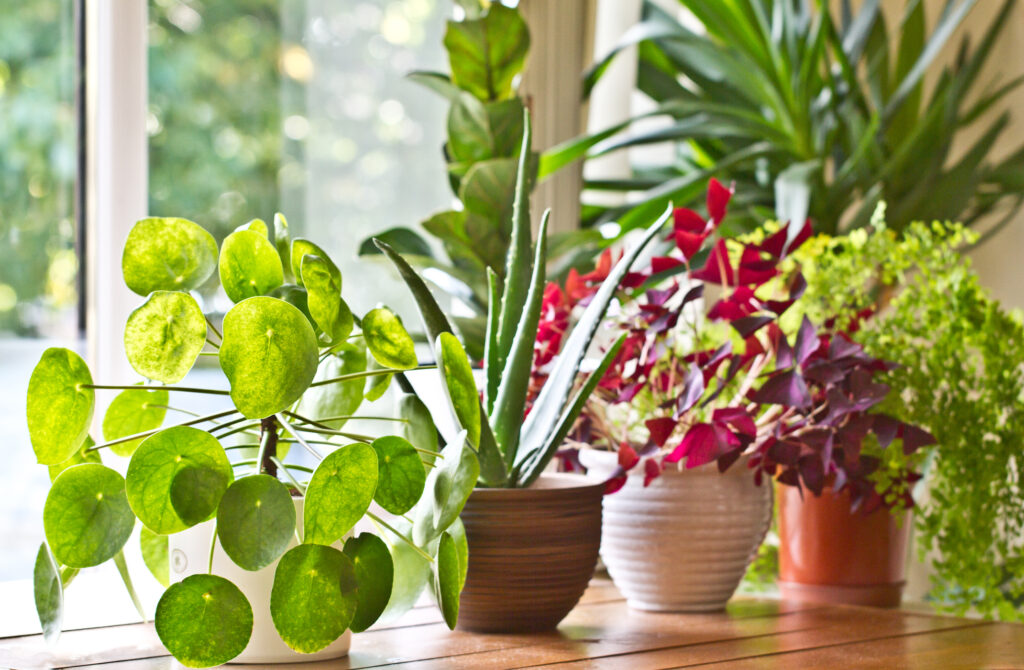 Tender potted flowering plants and herbs must be brought indoors before outside temperatures drop low enough to cause damage. For most tender plants, temperatures below 50 to 55 F can be harmful.
Remember that plants moved indoors will require less frequent watering and fertilization than when they were growing outdoors. This is due to the reduced light levels, shorter day length, and reduced growth rate during winter. The frequency of fertilizing as well as the concentration of fertilizer used can both be reduced.
Fast-Growing Fall Crops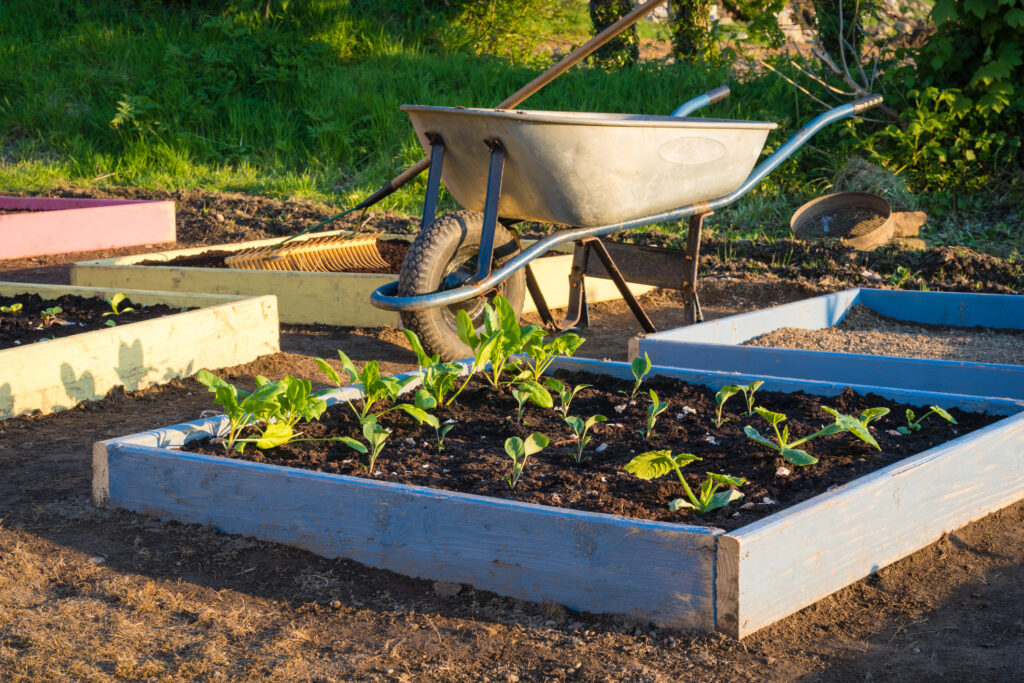 There is still time to plant crops for fall harvest as you free up space in the garden. There are a number of cool-season crops that are both easy-to-grow and quick to harvest that can be direct sown in the garden now through early fall, to extend the harvest season. Some of our favorite cool-season crops are garlic, radish, leaf lettuce, spinach, and swiss chard.
Tool Cleanup & Storage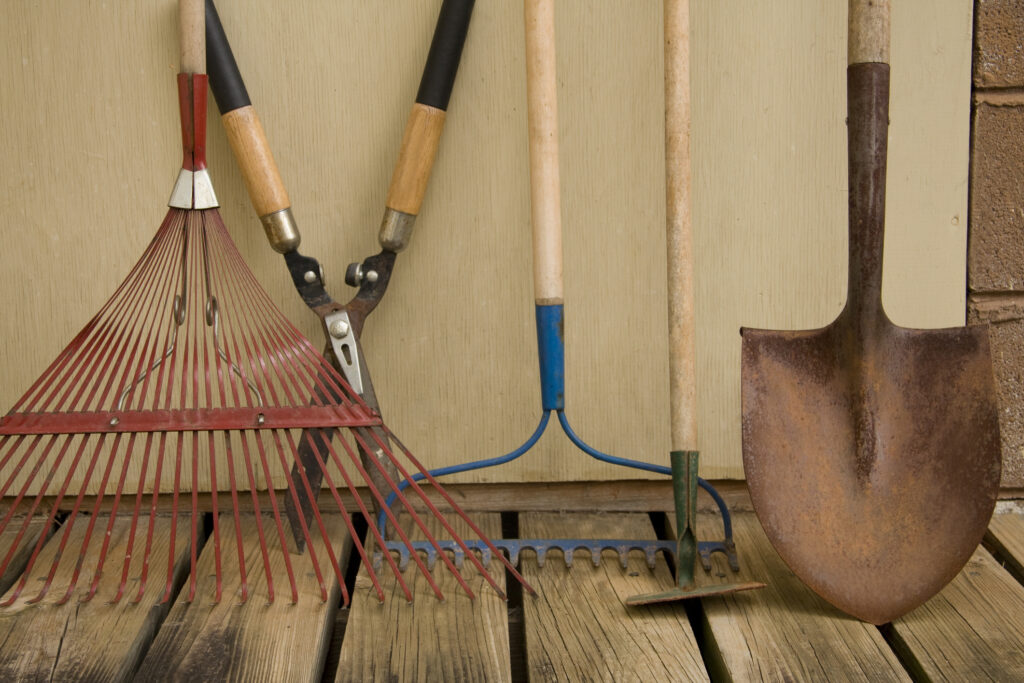 An important fall chore is cleaning and storing tools and garden equipment, to ensure that everything is accessible and ready for use when needed in spring. Proper care of tools will also significantly prolong their useful life.
Tools are best stored in a clean, dry area off the ground, especially if stored in a garage. Elevated storage helps to avoid exposure to moisture and the salts used in snow clearing, as these can cause rusting.
Season Review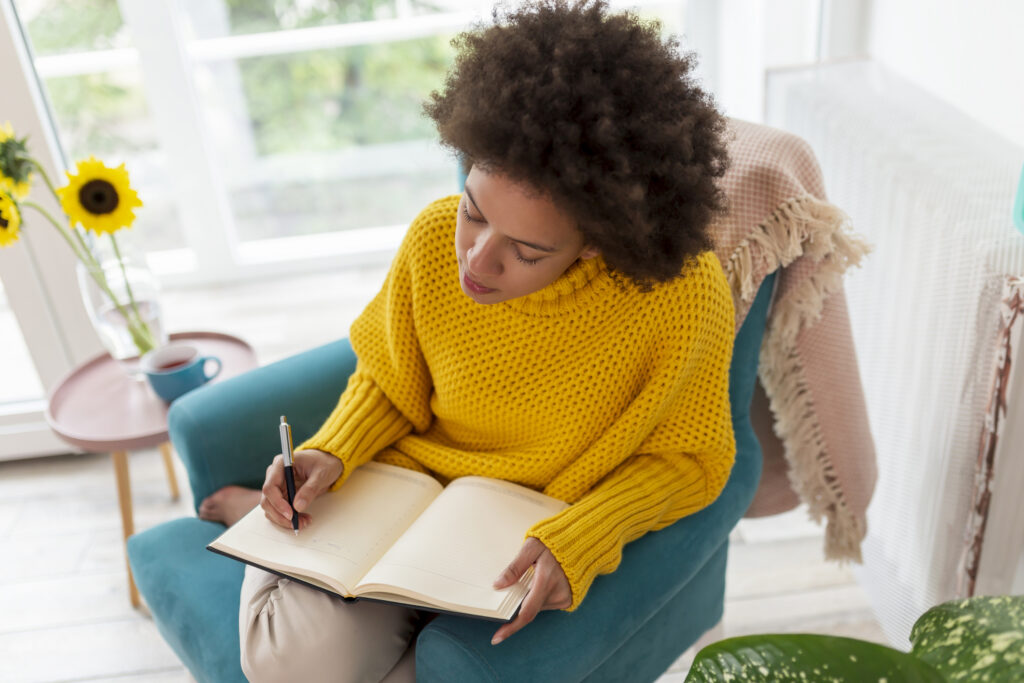 Keeping notes on your garden is one of the best ways to improve success over time. Taking the time to review notes at the end of the season, including what went well and what areas could use improvement, can help you refine your planting schedules and plant care in future seasons.
As you wrap up the growing season, set yourself up for success next year by prepping your garden and cleaning your garden tools this year. A little time spent nurturing your garden after the harvest will have you reaping the rewards during the next season.
Other Recommended Reading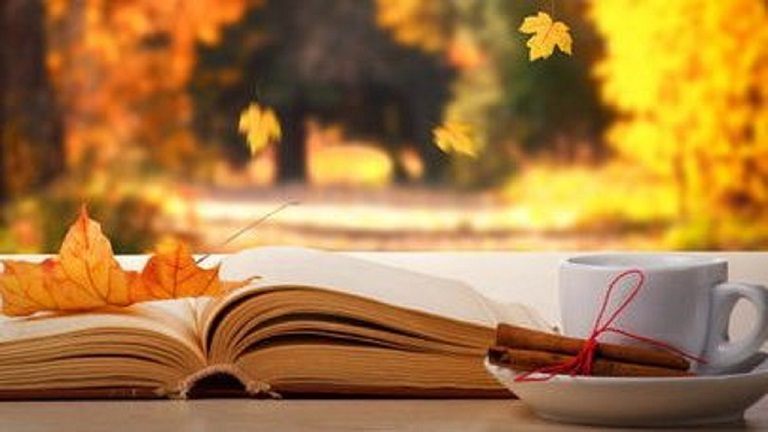 At Jung Seed Co, we strive to be your go-to guide for all your gardening needs. Our YouTube channel Jung Garden Center now includes our new video series All Things Green where our experts provide gardening tips for all levels of gardeners. When you need reliable gardening advice, turn to the trusted experts at Jung.
View our new catalog online or browse our website for all of your gardening favorites. To receive info on new products, exclusive deals, and specials, be sure to sign up for our weekly email. Join our Facebook page, to discuss all things gardening!
About The Author: Allen R. Pyle has been a professional horticulturist for over 20+ years, with decades of experience in gardening and landscaping. Allen has degrees in both horticulture and entomology from Michigan State University. He has extensive experience in plant propagation, pest management, growing perennials, and organic gardening. Allen is passionate about plants and gardening and is always happy to share his knowledge and expertise with others. He regularly speaks and writes on plant-related topics for both professional and amateur gardening audiences.