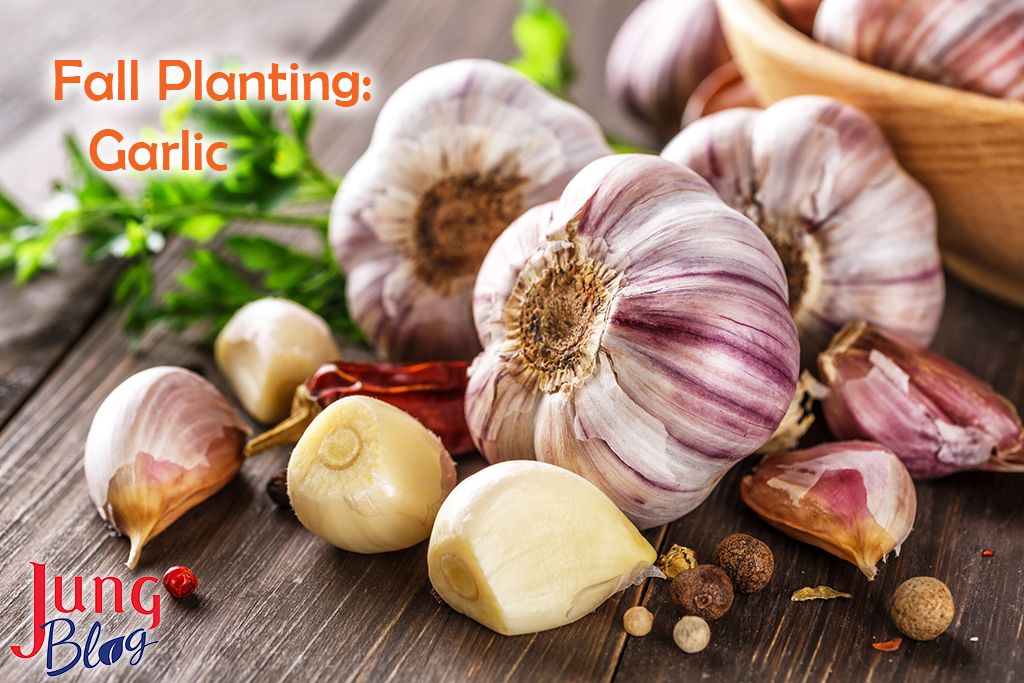 Garlic is one of the best vegetables for fall planting. It is easy-to-grow, but has a somewhat long season, as it is not harvested until the following summer. Don't let the delay in harvest put you off from planting this fantastic addition to the vegetable garden.
When To Plant Garlic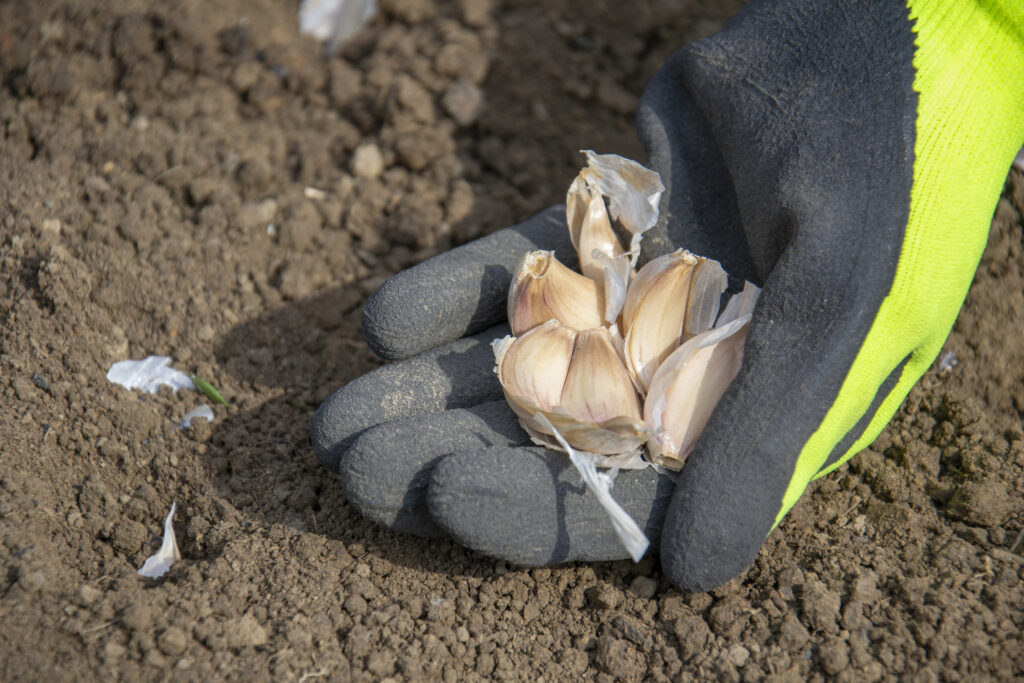 For best yields, garlic is most commonly planted in the fall. Garlic can be planted as late as 4 to 6 weeks before the ground freezes. Even in cold climates, garlic is hardy enough to overwinter and resume growth the following spring. If the weather after planting is mild, garlic shoots may emerge in the fall but will die back after a hard frost. This will not harm the plants. Sustained cold temperatures are what initiate clove formation and bulb development for garlic and onions, this is why fall is the best time to plant. If garlic is to be planted in spring, plant as early as possible, as soon as the soil can be worked, which is most optimal for adequate bulb development.
How To Plant Garlic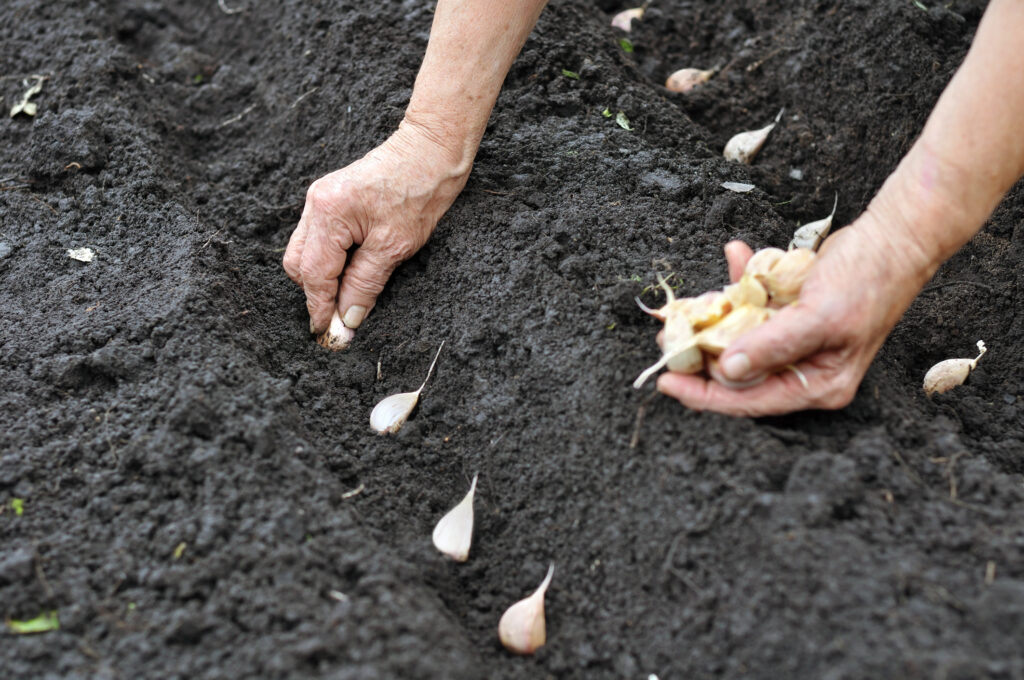 To plant garlic, break cloves from a bulb, being careful not to damage the basal plate at the bottom of the cloves where the roots emerge. Do not peel the cloves before planting. Place the cloves 4 to 6 inches apart with the pointed side up and cover them with 1 to 2 inches of soil, firming gently. Water after planting and mulch with 4 to 6 inches of clean straw or chopped leaves to help keep the soil moist and provide some insulation during winter.
Soil Considerations For Garlic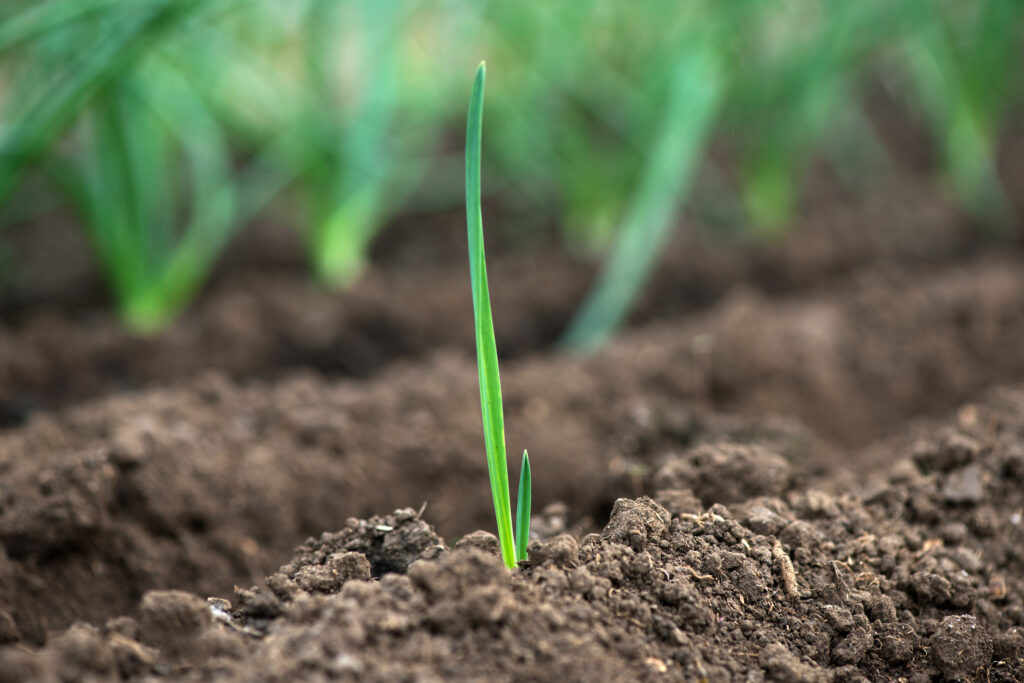 Garlic benefits from being planted in soil amended with organic matter like compost, rotted manure, or chopped leaves. In heavy soils, plant in raised beds to ensure that there is good drainage.
When To Fertilize Garlic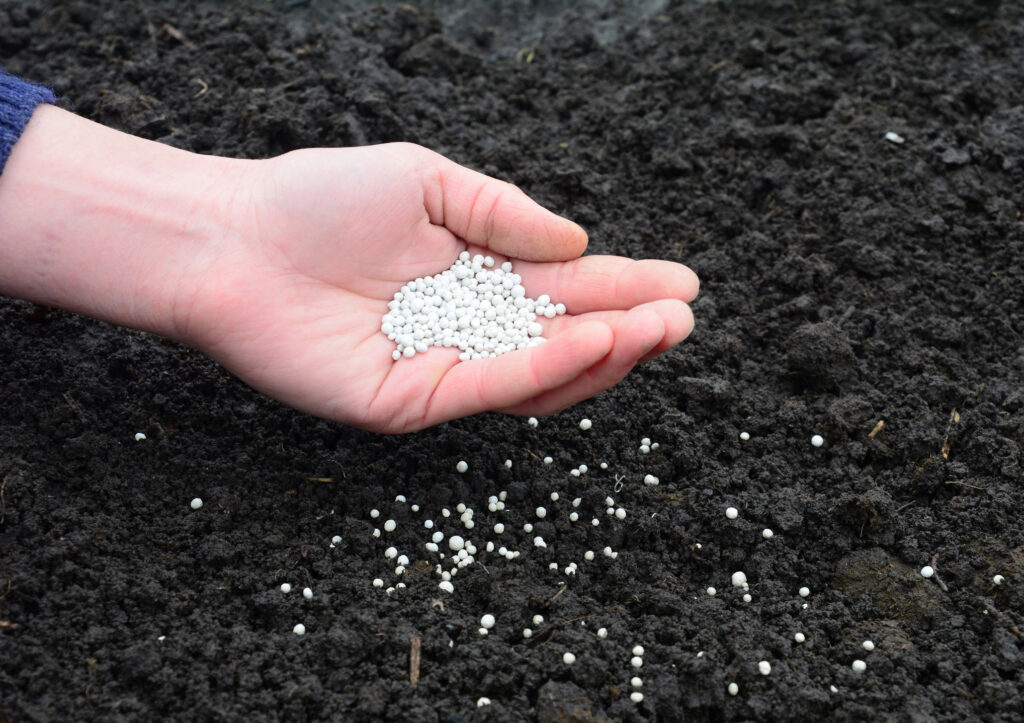 Garlic requires fertile, well-drained soil, and it is considered a heavy feeder. Like other plants in the onion family, garlic has shallow roots that are sensitive to lack of water and cultivation or digging around their base.
Applications of all-purpose 10-10-10 fertilizer at a rate of 3-4 lbs. per 100 sq. ft. should be added to the bed prior to planting. Once the garlic begins growing in spring when leaves reach about 6 in. tall, an additional application of nitrogen fertilizer can be made to promote vigorous growth and good yields of large bulbs. However, stop fertilizing in early summer to avoid delaying bulb formation. Watering during prolonged dry and hot spells also helps promote strong bulb growth.
What Are Bulbils?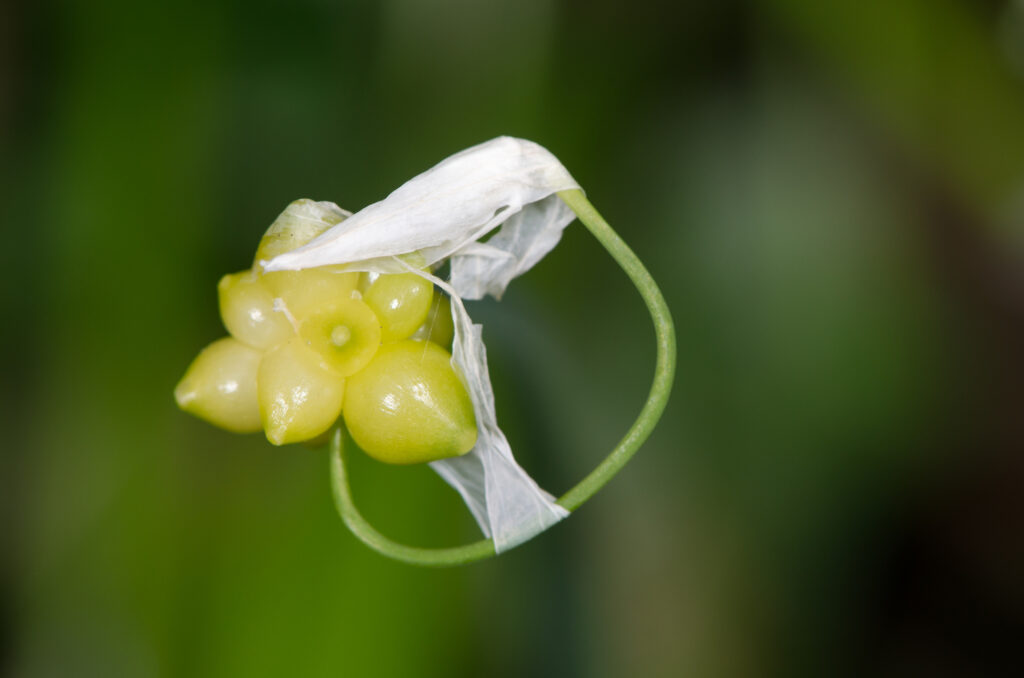 In late spring, hardneck varieties of garlic send up flowering stalks that produce a shoot that grows in a curve. These shoots (called "scapes") will form small bulbils if left on the plants. The bulbils use energy that would otherwise be used to form bulbs underground, so most growers remove the scapes as soon as they appear. The scapes can be chopped finely and used in cooking or salads to provide a mild, garlic flavor.
Bulbils can be allowed to mature and planted in the garden if desired. Because they are quite small, it will take several years for bulbils to produce full-sized bulbs.
Summertime Garlic Care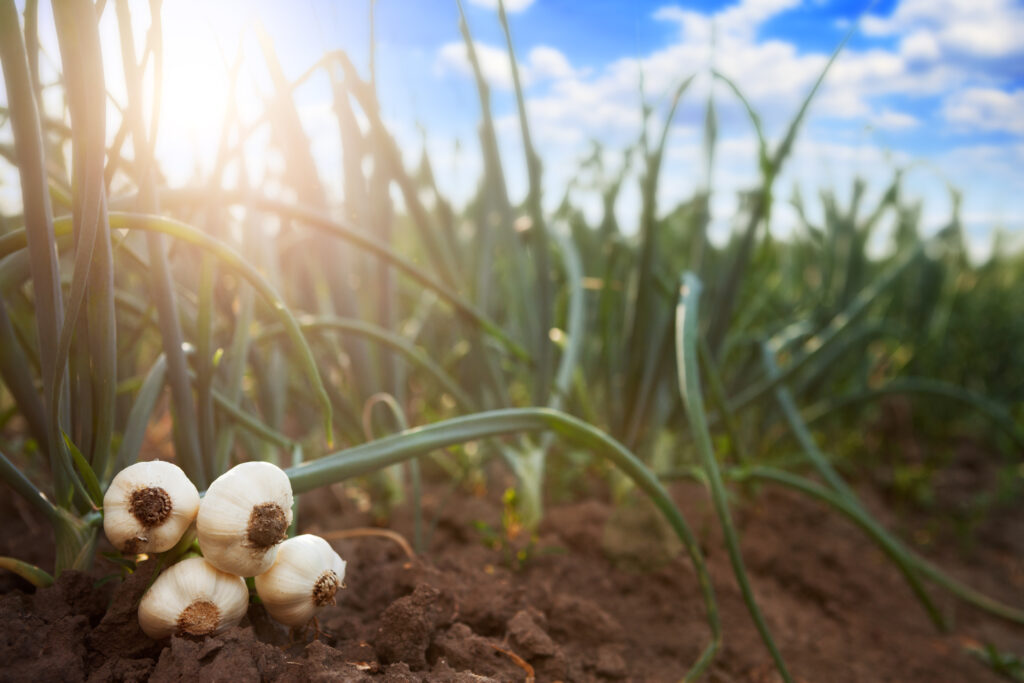 In mid-summer, mulch can be removed from garlic beds if desired. Stop watering so the soil begins to dry out. This helps to dry the outer layers of the bulb and hastens the maturing process, giving the best chance for a good curing and long storage life of the bulbs.
Harvesting & Curing Garlic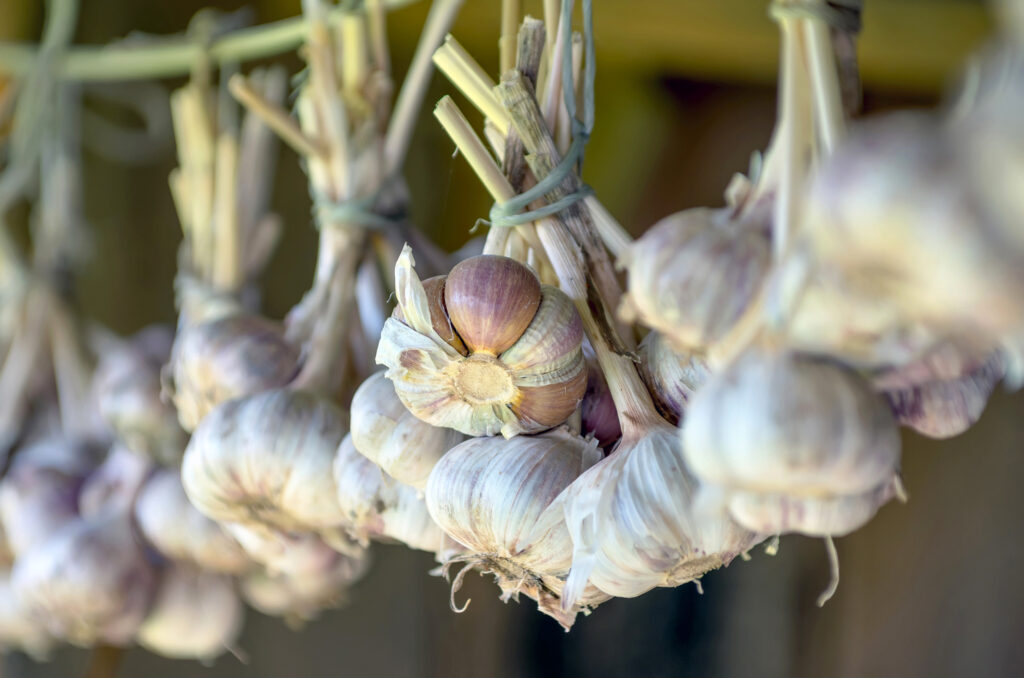 Harvest garlic when the leaves start to dry down in late August or early September when at least 4 to 6 green leaves remain. These green leaves will form the papery skin that covers the bulbs. Gently dig the garlic, being careful not to bruise the bulbs. Don't leave bulbs in the ground too long after maturing, as the cloves will naturally begin to root and start the whole process over.

After digging the bulbs, lay them out in a ventilated, shady area on an old screen or another platform that allows for good aeration as the bulbs dry. Be sure bulbs do not get wet after harvest as they can start to root or mold if not cured and dried properly. After about 2 to 3 weeks, when the roots feel dry, remove them and any excess soil by rubbing or trimming them off. Do not wash bulbs as moisture can cause them to mold or rot.
Saving Your Garlic Bulbs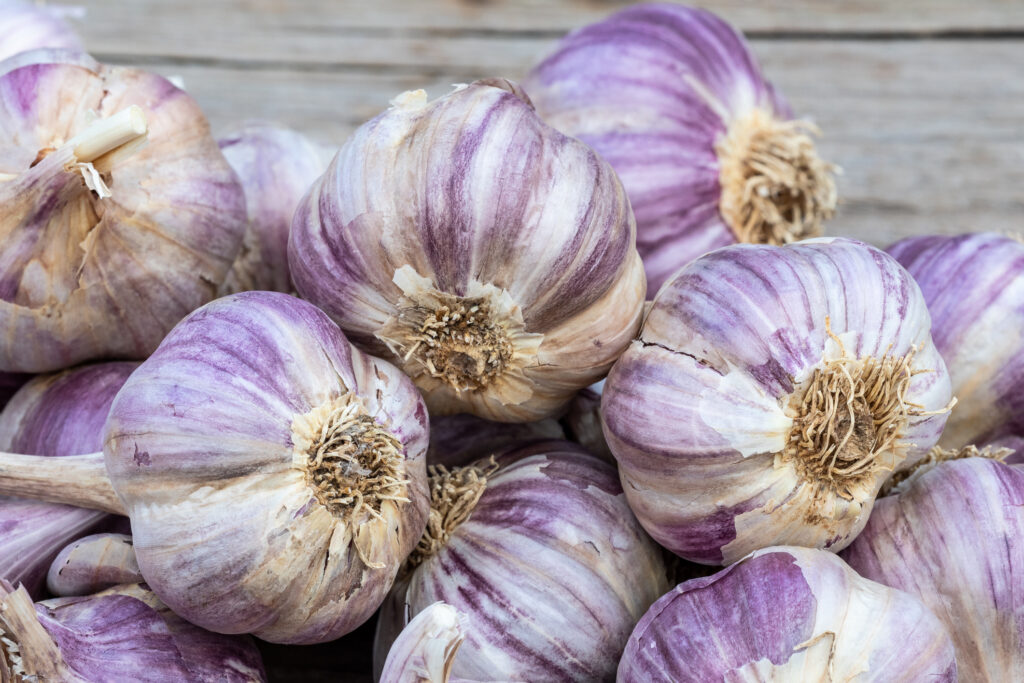 Save the largest bulbs for replanting after curing. The best time to start plants over again is from late September to early October. Garlic typically takes 2 to 3 seasons to acclimate to a new climate, resulting in more vigorous growth and better yields, so saving some bulbs for replanting is very worthwhile.
Other Reading Recommendations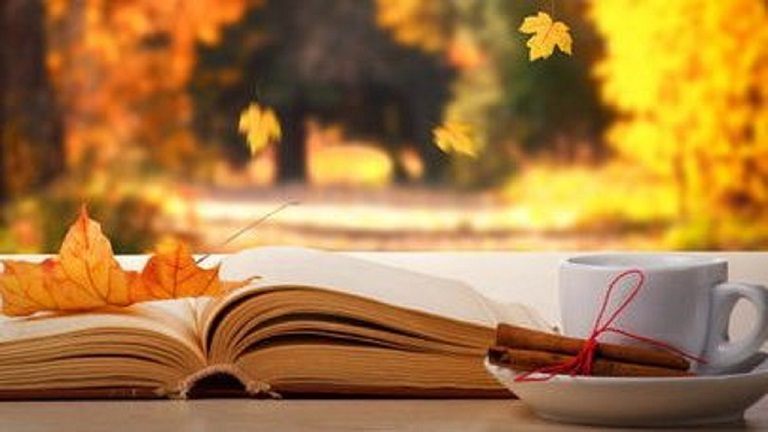 At Jung Seed Co, we strive to be your go-to guide for all your gardening needs. Our YouTube channel The Garden Doctor by Dick Zondag is where he provides gardening tips for all levels of gardeners. When you need reliable gardening advice, turn to the trusted experts at Jung.
If you are in the Wisconsin area, please visit us at one of our Jung Garden Center locations for all your gardening needs. Otherwise, you can browse our website. To receive info on new products, exclusive deals, and specials, be sure to sign up for our weekly email. Join our Facebook page, to discuss all things gardening!
About The Author: Allen R. Pyle has been a professional horticulturist for over 20+ years, with decades of experience in gardening and landscaping. Allen has degrees in both horticulture and entomology from Michigan State University. He has extensive experience in plant propagation, pest management, growing perennials, and organic gardening. Allen is passionate about plants and gardening and is always happy to share his knowledge and expertise with others. He regularly speaks and writes on plant-related topics for both professional and amateur gardening audiences.
Updated 9/22/22 by Dan Goodspeed. Dan is an accomplished, knowledgeable, and valued horticulturist with years of educational and practical, hands-on experience from many locations in the U.S. He works as a horticultural consultant for J.W. Jung Seed Company and its affiliates.