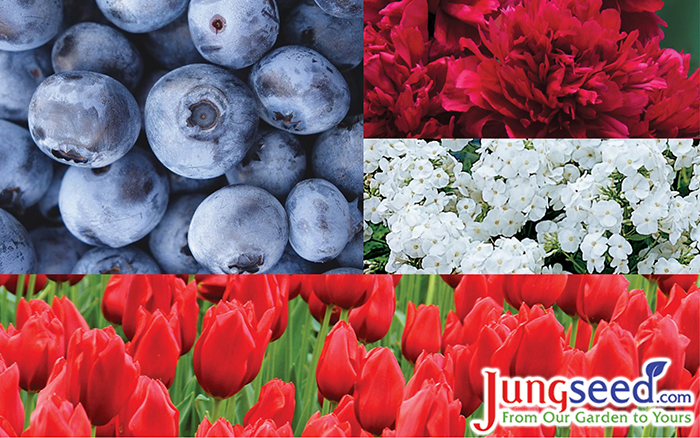 July 4th marks the celebration of America's independence. Typically, we spend this holiday celebrating with fireworks, parades, or family gatherings. This year, why not celebrate by planting a patriotic garden. Show your love of country with a beautiful patriotic garden filled with red, white, and blue flowers, plants, and fruit.
We have selected 24 of our favorite flowers, fruit, and plants to get your patriotic garden started.
Red – Flowers, Fruit, & Plants
Ac Wendy Junebearing Strawberry
Latham Summer Bearing Raspberry
Satin & Lace Berry Chiffon Coreopsis
White – Flowers & Plants
Sir Winston Churchill Daffodil
Blue – Flowers, Fruit, & Plants
Jung Seed is a family-owned and operated Wisconsin based company. Respected for quality, value, and service since 1907. We have a wide variety of vegetable seeds and plants, fruit, perennials, annuals, bulbs, shrubs, supplies, and more!