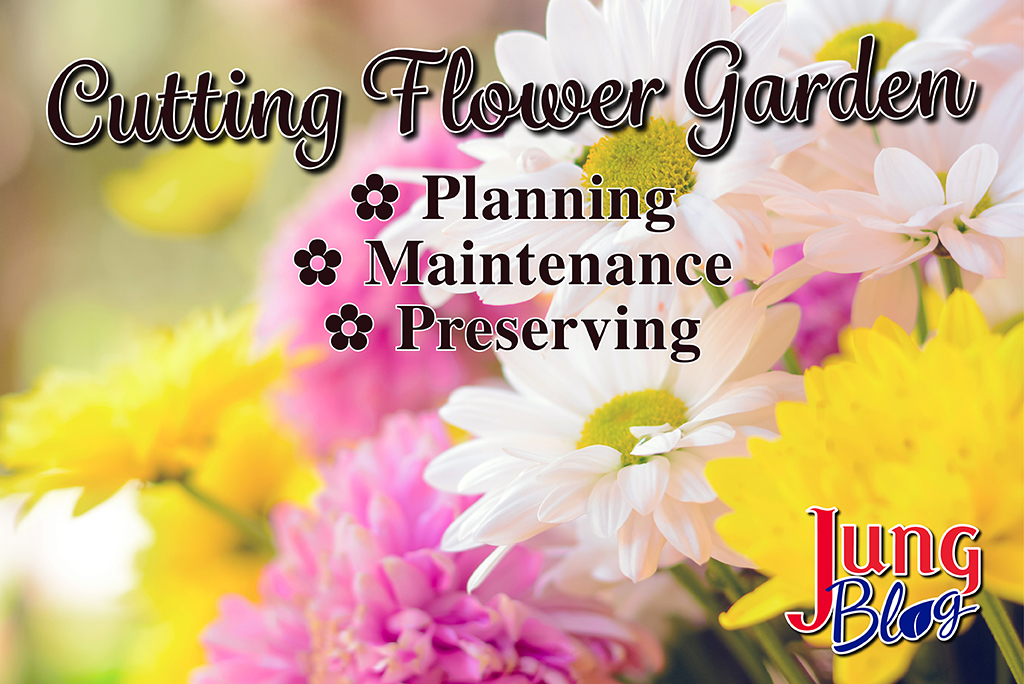 A favorite activity of mine is walking around the landscape on a summer morning and finding flowers and foliage to use as cut flowers. My garden is in northern Wisconsin, where the climate is cold, and deer are plentiful. These conditions make it difficult to grow many flowers. However, I can still find fun bouquets from plants like bleeding hearts, alliums, and even ferns. As gardeners, we have access to various types of plants with beautiful flowers and foliage.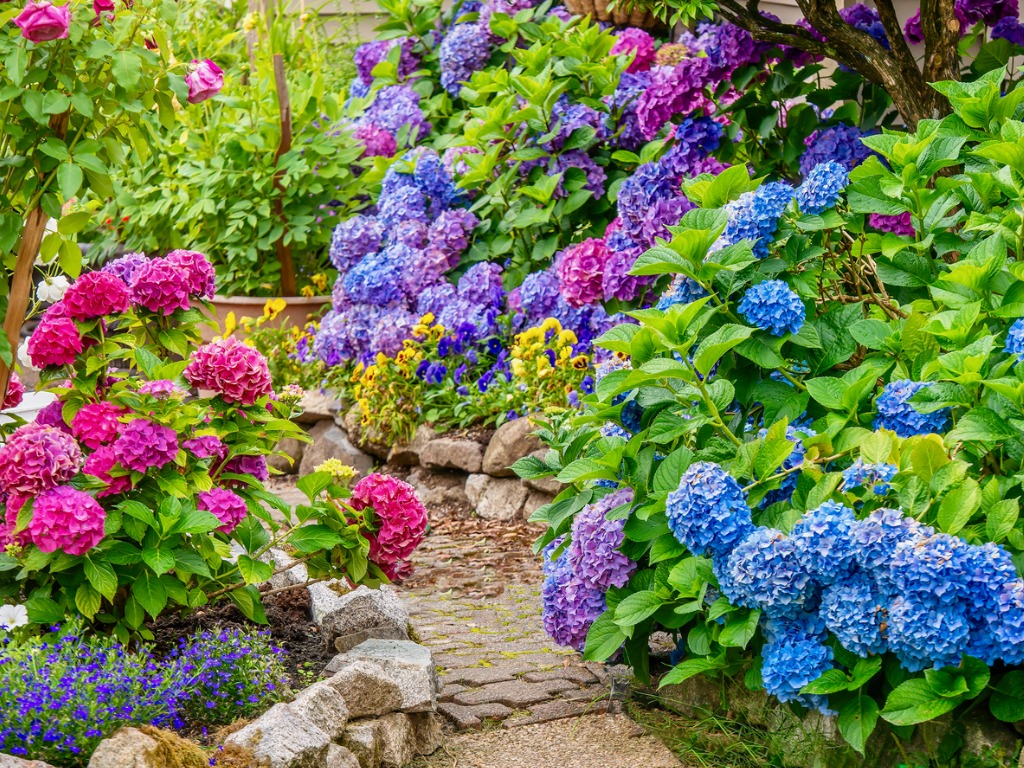 What Are Cutting Gardens?
Cutting gardens are spaces dedicated to growing plants for floral decorations. These plants can include annuals, perennials, and shrubs. Gardeners often create designated spaces for a cutting garden, but you can also incorporate suitable flowers throughout your landscape. Location plays a crucial role in determining what you can grow in a cutting garden, but anywhere with part shade to full sun is suitable.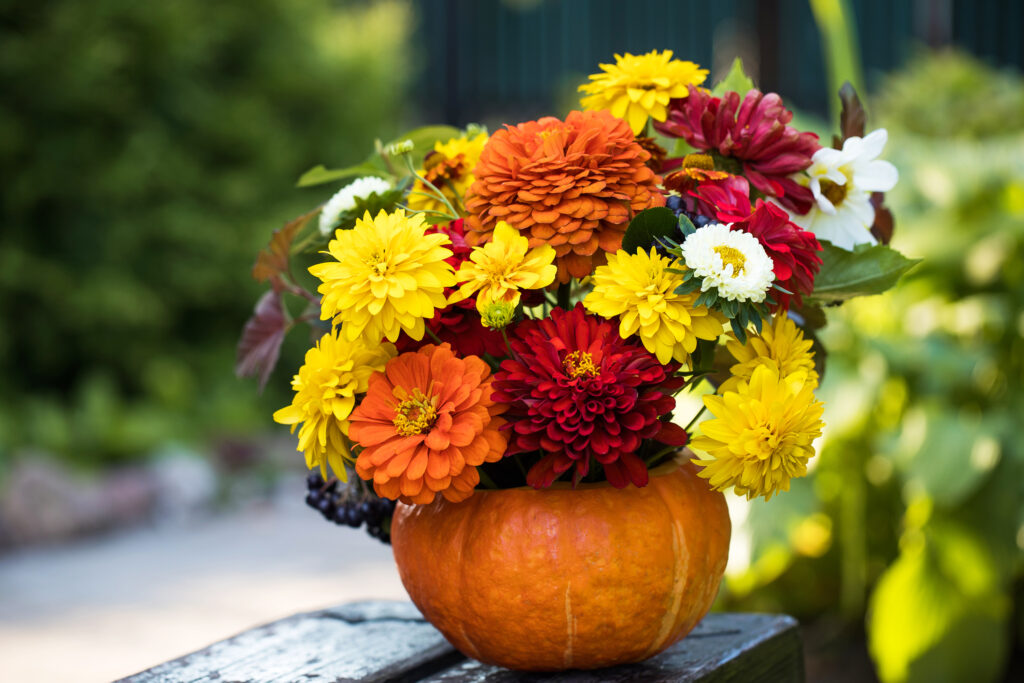 Planning A Cutting Flower Garden
As you plan a cutting garden, here are a few things to consider.
Prepare The Site
Before purchasing plants, ensure your site is ready for planting. A soil test can tell you the amount of organic matter in your soil, along with nutrient levels. Another great thing about soil tests is the recommendations given to you when you receive the results. These recommendations will help you improve your soil. Ideally, your soil will have a texture that allows water to drain while retaining moisture and nutrients.
Create A Succession Of Blooms
Many plants will bloom for a period, then stop producing flowers. It's essential to plant various plants to harvest flowers throughout the season. Perennials and shrubs typically have a designated bloom period, but many annuals will bloom all summer.

Maximize The Space
Cutting gardens can have a natural appearance or a structured design. Gardeners often plant in rows to maximize space while making it easy to harvest flowers. One way to maximize the harvest includes planting in grids. These grids are usually 6″x 6″, 9″x 9″, 12″x 12″, or 18″x 18″. Smaller plants are spaced closer together.
An example is ageratums, which can be planted 6″ x 6″ apart. Larger plants, like Dahlias, require 12″ or 18″ spacing. Creating blocks of the same plant will make harvesting and maintenance easier. The advantage of growing in grids is the ability to maintain large numbers of plants easily. However, a cutting garden can be a regular landscape bed emphasizing certain plants.
What Plants To Grow
There is plenty of options. For landscape plantings, consider filler, spiller, and thriller. Fillers are typically shorter plants that fill a space, while spillers are trailing plants that creep along the ground. Thrillers are tall plants used for accents.
A mixture of these plants will create a balanced-looking bed that is productive for cut flowers and looks natural in the landscape. Formal cutting gardens, like veggie gardens, typically focus on productivity by planting in rows.
Generally, annuals and perennials with long flower stems are most suitable for cut flowers. Shrubs, like Hydrangea and Lilac, are excellent too. For gardeners with less sun, consider growing foliage plants like coleus. Here are a few plants suitable for cut flowers.
Annuals: Ageratum, Celosia, Baby's Breath, Phlox, Salvia, Sweet Pea, Nicotiana, Zinnia, Gladiolus, Cosmos.
Bulbs: Daffodils, Hyacinths, Dahlias, Tulips, Alliums.
Perennials: Aster, Coreopsis, Delphinium, Yarrow, Poppy, Peony, Rudbeckia, Sage, Shasta Daisy, Coneflower Veronica, Snapdragons.
Foliage Plants: Dusty Miller, Heuchera, Lady's Mantle, Lavender, Sage, Lamb's Ear, Coleus, Euphorbia, Artemisia.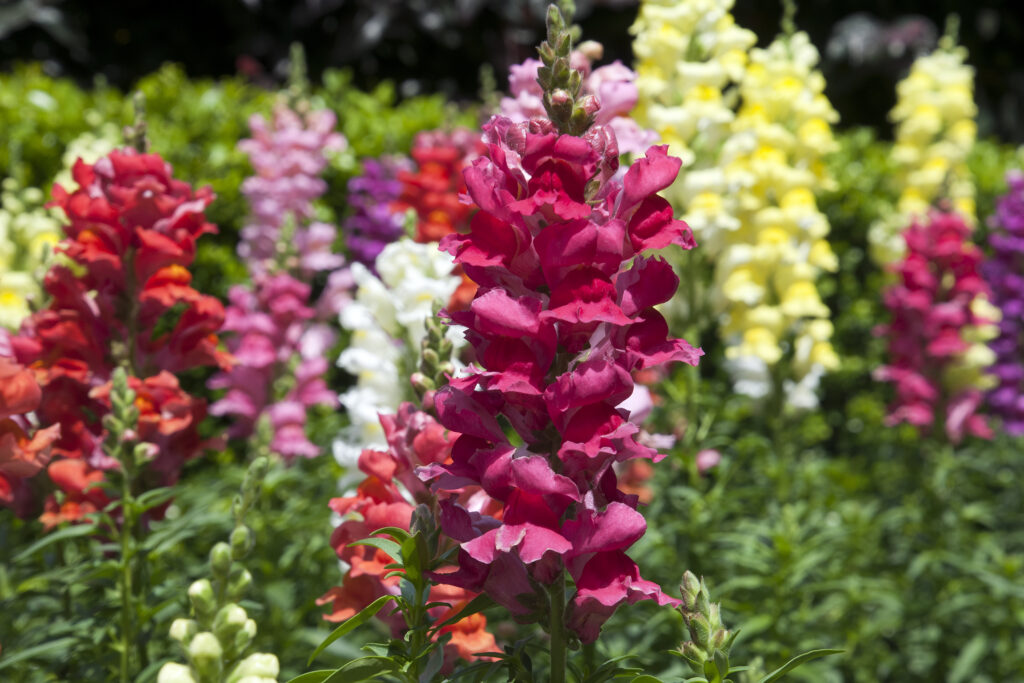 Cutting Flower Garden Maintenance
Cutting gardens are generally low maintenance, but a few tasks are required to make them productive. Some plants, like Delphinium or Dahlias, will require staking, especially when they bloom in mid to late summer. Growing these plants together will make the staking process easier. A fence or net benefits other plants, like Sweet Peas and Snapdragons.
Like veggie gardens, a cutting garden will likely have paths. Mulching these paths will reduce weeds and retain soil moisture. As the summer progresses, the plants will shade the soil around them, keeping weeds from becoming established.
To prolong the harvest season, monitor and deadhead spent flowers.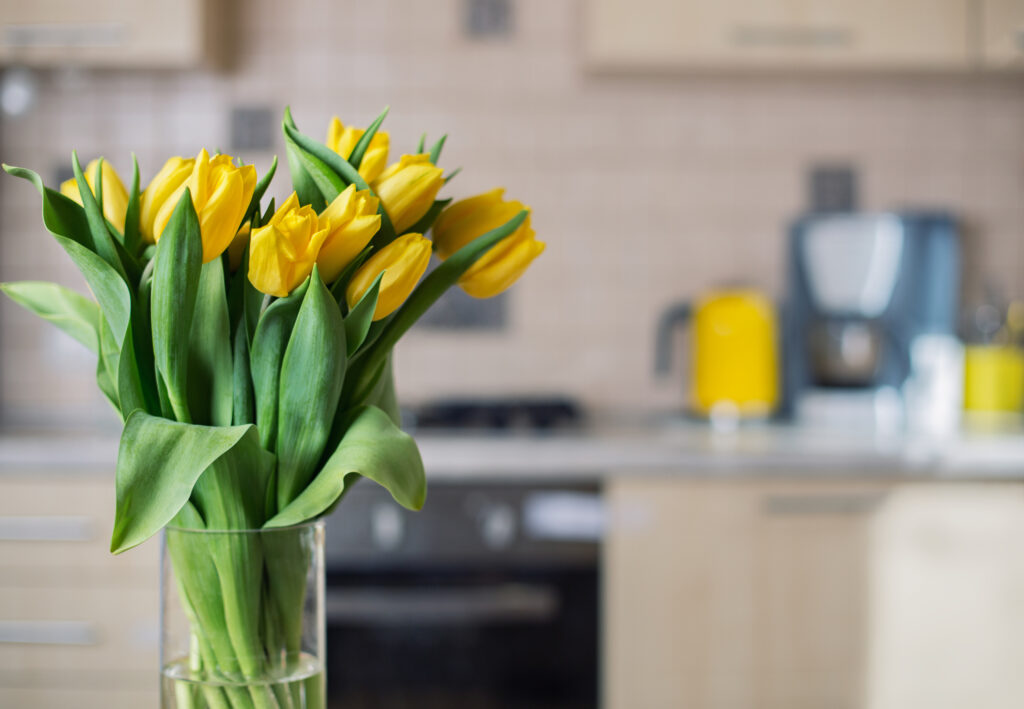 Preserving The Cutting Flower Harvest
Growing the plants is fun, but harvesting the flowers lets you reap the harvest. Follow these tips to keep your flowers fresh after harvesting.
If possible, harvest in the morning when dew is on the plant. Harvesting at this time allows you to cut the freshest blooms.
Once inside, remove any foliage under the water in the vase. Having leaves in the water prevents the stems from absorbing moisture.
Use a clean vase for the flowers and add warm water. A packet of commercial flower food helps maintain the blooms longer. These packets mainly contain sugar and anti-microbial agents to prevent bacteria from growing in the vase.
Make clean cuts using sharp tools. Create a slight angle to the cut. Doing so will help the stem absorb water. A clean cut is essential for water uptake.
Store the flowers in a cool space overnight. If possible, put your flowers in a refrigerator or basement at night to keep the flowers fresh longer. Avoid storing them near vegetables, as the ethylene may damage the blooms.
Add new water every few days, especially if the existing water appears cloudy. Make fresh stem cuts an inch from the bottom as you replace the water.
Some flowers last longer than others. Check the arrangement each day and remove any spent or fading blooms.
The flowers in this article are suitable for arrangements, but you can also experiment with other flowers. If your garden has difficult site conditions, consider making arrangements with foliage plants and flowers that tolerate your unique site. I've used plants that aren't typically listed among suitable cut flowers with beautiful results. A few of them include Lamium, Grasses, and Catmint. There are no rules for how an arrangement must look, so don't be afraid to think outside the box. As gardeners, we enjoy trying new ideas and sharing them with others. With spring approaching, think of ideas to incorporate cut flowers into your garden.
Other Recommended Reading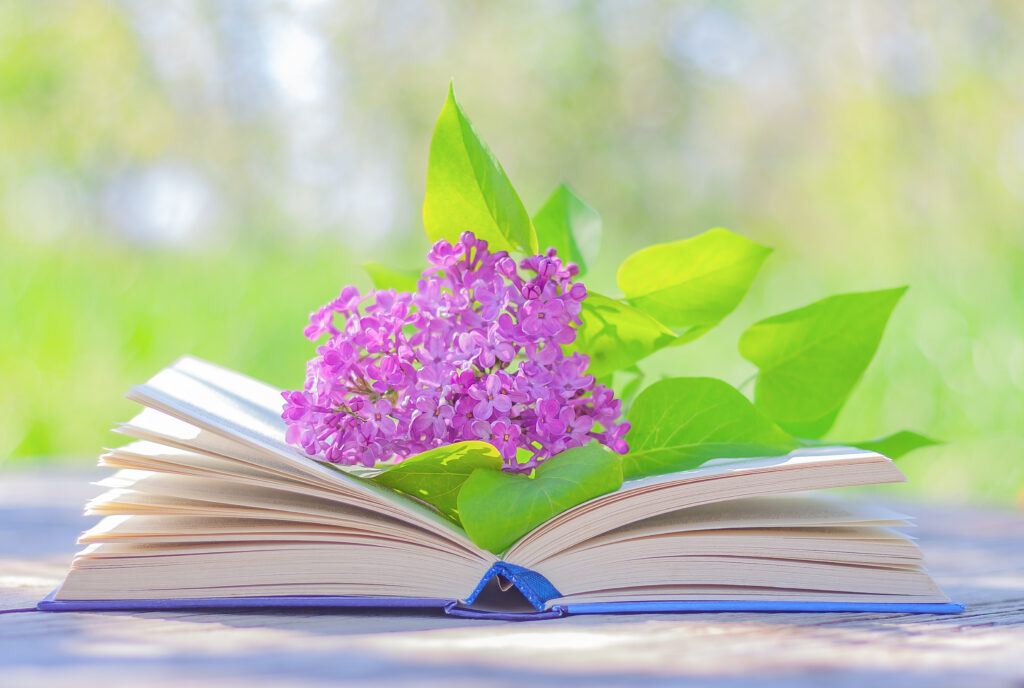 At Jung Seed Co, we strive to be your go-to guide for all your gardening needs. Our YouTube channel Jung Garden Center now includes our new video series All Things Green where our experts provide gardening tips for all levels of gardeners. When you need reliable gardening advice, turn to the trusted experts at Jung.
View our new catalog online or browse our website for your gardening favorites. To receive info on new products, exclusive deals, and specials, be sure to sign up for our weekly email. Join our Facebook page, to discuss all things gardening!
About the Author: Matthew Olson is a professional horticulturist and garden writer. He has a bachelor's degree in horticulture from UW-River Falls and is a certified professional with the Minnesota Nursery and Landscape Association. His enthusiasm for plants and the outdoors brought him to the green industry. He regularly writes articles about gardening for both gardeners and industry professionals. He can be reached at matt@mattolsonhorticulture.com.