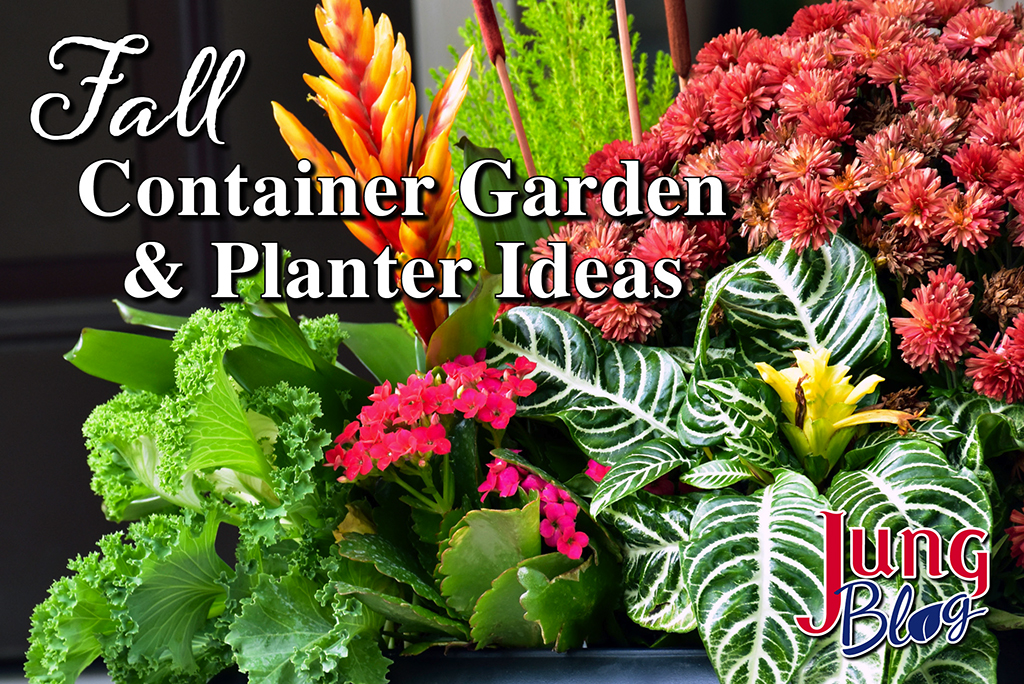 As summer winds down, many of us have gorgeous annuals that continue to put on a show. However, some annuals may be winding down as the summer heat takes its toll, resulting in plants that look tired. In recent years, many gardeners have extended the growing season by adding fall container displays. These plantings consist of annuals, perennials, branches, and even artificial décor to add color to the late-season landscape.
You don't have to remove all your summer plants to create a fall display. It's good to leave the ones that are growing well and make them part of the fall décor. Keep in mind that tender plants won't live beyond the first frost, while many fall plants can tolerate temperatures below freezing. You can also remove summer plantings from one or two of your pots to retain the summer beauty while transitioning to fall plants. If you're emptying containers to make space for fall plants, a few plants to consider keeping include Heuchera, Lamium, and Grasses. These foliage plants look their best in late summer and fall.
Tips For Designing Fall Containers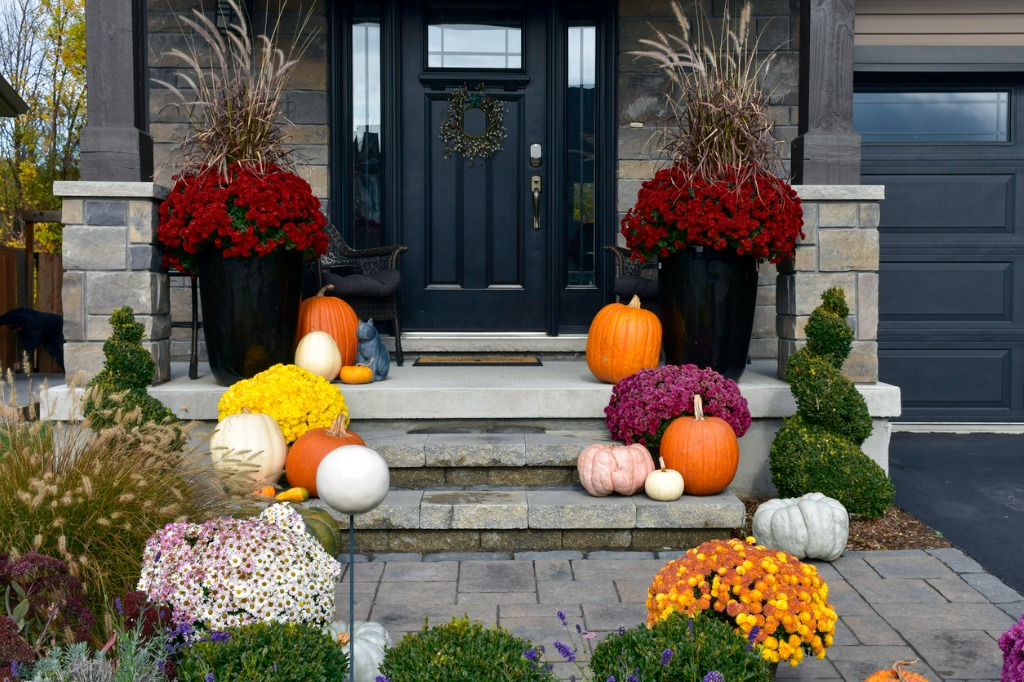 We have unique design styles, and fall pots offer something for everyone. Here are some tips to get you started in the design process:
At the end of summer, our planters are lush and full. However, the shorter days and cooler temperatures minimize plant growth, so you'll want to plant a full container for the fall display. In my career as a horticulturist, one of our goals is to minimize the amount of soil visible in the pots to achieve a full look. Early September is a good time for planting fall pots if you'd like to give the plants time to fill in a bit.
We typically think of veggies as plants to eat. But did you know certain veggies are explicitly grown for their ornamental appeal? As fall approaches, you can find colorful cool-season veggies like Kale and Cabbage. These varieties are typically pink or purple on the inside and look stunning in pots or garden beds. But that's not all! Freezing temperatures enhance the color of these plants and make them even more spectacular. And most years, the cold temperatures won't hurt these plants until late fall.

Flower power is also good. Each fall, we can find an assortment of Asters, Mums, Pansies, and Violas at the nursery. These plants do well in cool weather and bring flair to fall displays. Just remember, flowers won't last as freezing temperatures arrive, so it's good to have foliage plants to extend the show. A mixture of flowers and foliage goes a long way to add contrast and variety to the planting.
When frost arrives, have some blankets to cover the plants. As mentioned earlier, the foliage of these plants will handle the cold, but the flowers are more tender.
Plants are the foundation of these displays, but we can add other items to spruce it up, like branches or pumpkins. Some branches I've used in fall pots include Red-twig dogwood, flame willow, curly willow, and white birch. These are the perfect accent for the center of the pot, and they add height. You can also use dried items, like lotus pods or colorful eucalyptus.
Continue the fall theme by adding pumpkins to fill in gaps and add warm colors. A display surrounded by Jack-O-Lanterns looks stunning and gets kids involved in helping you design your pots.
Container Plant Categories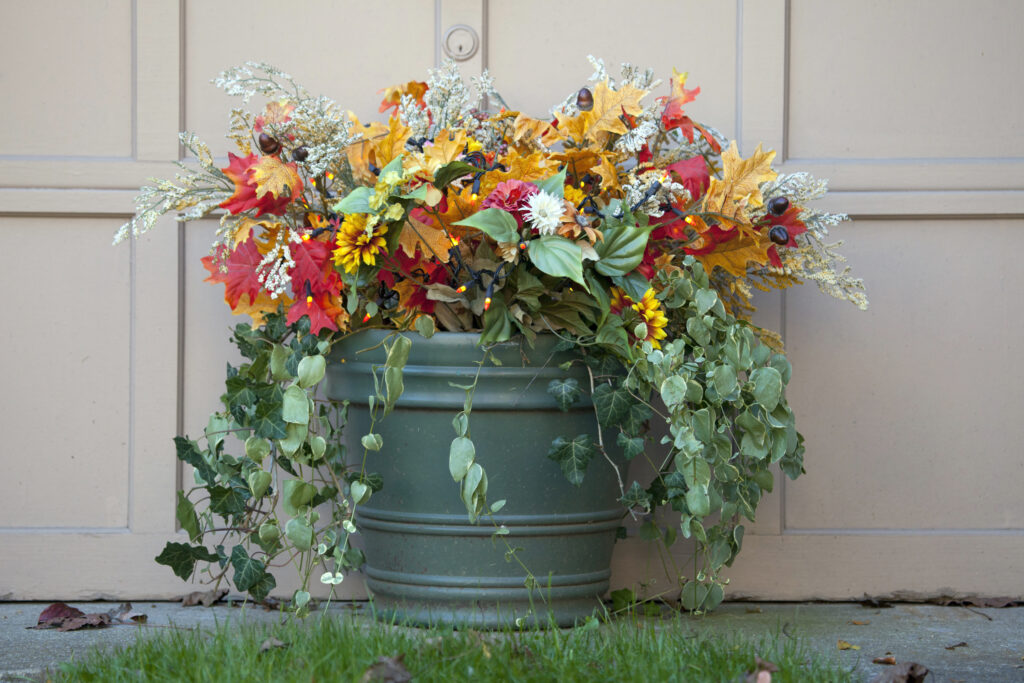 In containers, plants fall into three categories: Thriller, filler, and spiller.
Thriller – A plant that adds height, like tall grass or a bundle of branches. These are usually the centerpiece of a display.
Filler – Shorter than thrillers but is used to fill the space around a thriller.
Spiller – Trailing plants that grow around the edges of pots and trail over the sides.
Fall Container Design Ideas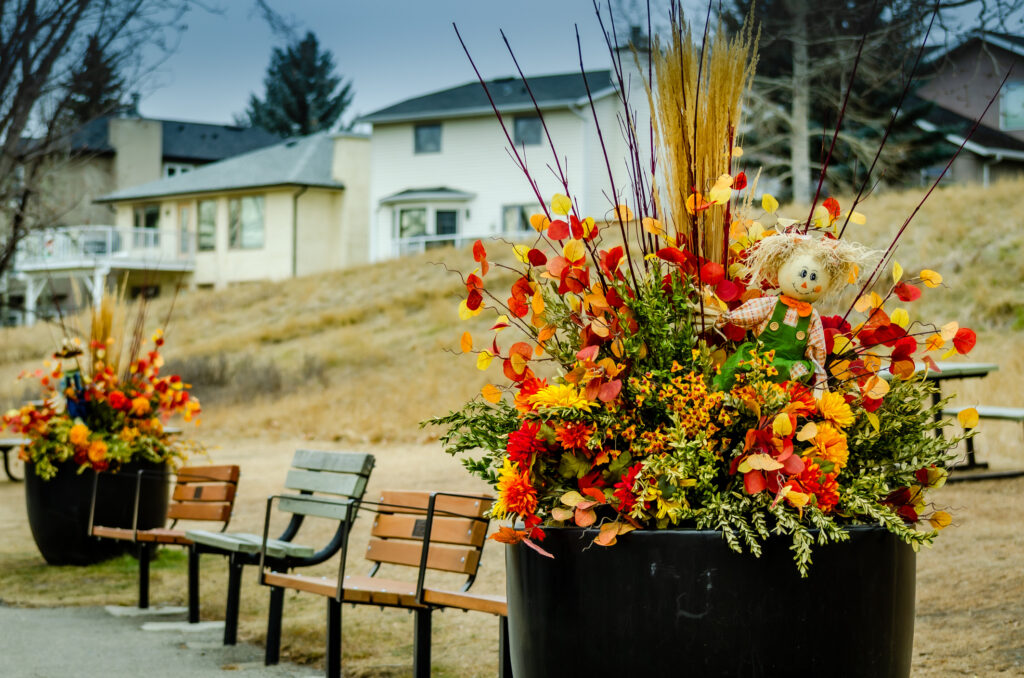 We've covered the design aspect of fall displays, so here are a few specific ideas for your containers. I created these designs in the last couple of years, and they're easy to replicate in your garden if you're looking for inspiration.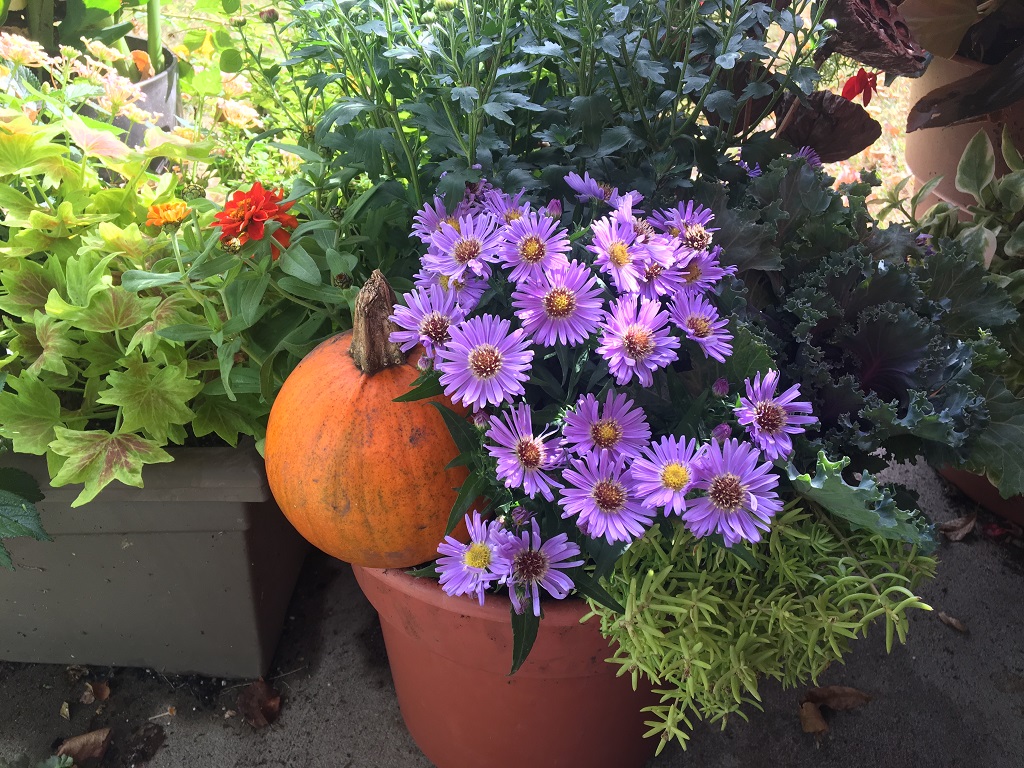 Patio Display Near Front Door: A display with two short containers near the front door.
Thriller – Dusty Miler in the back of the container.
Filler – Red and yellow Celosia, Ornamental Cabbage, artificial gold berries.
Spiller – Red and yellow artificial leaves
Special Items – Pumpkins at the base of the pots and one large pumpkin behind the display.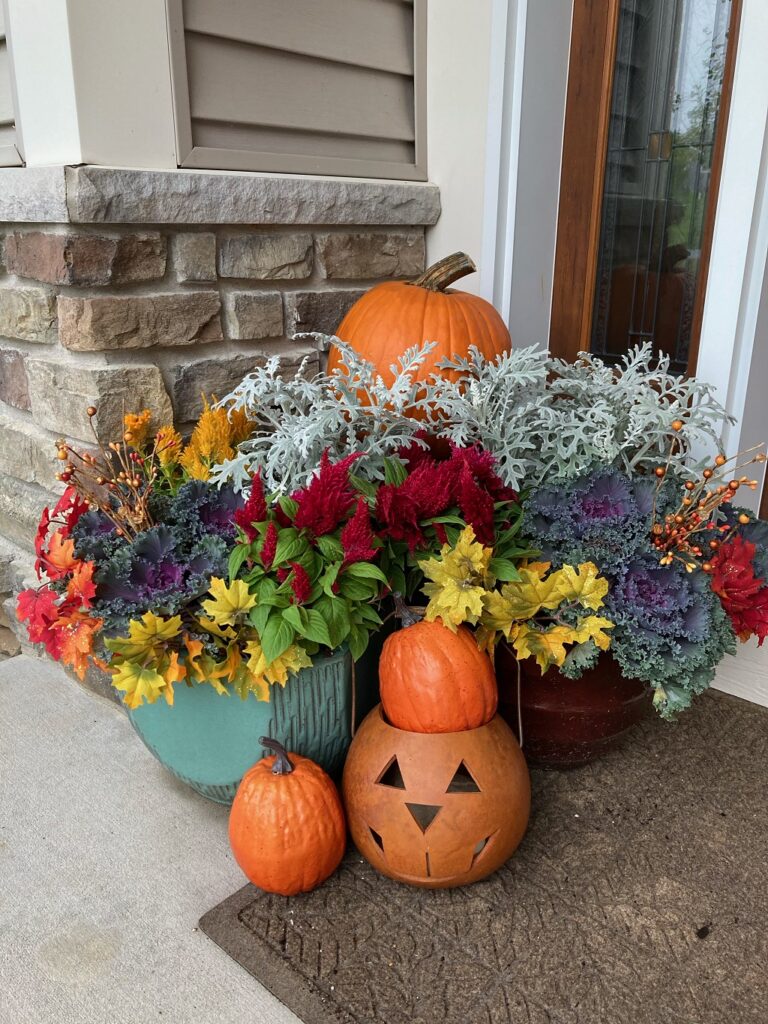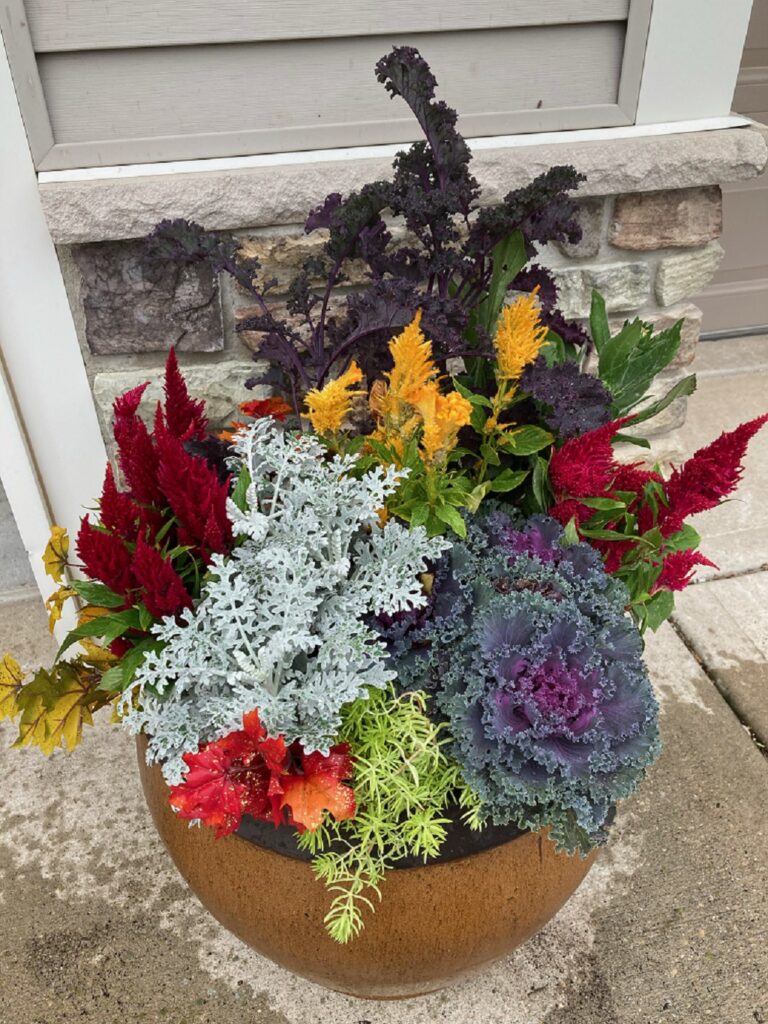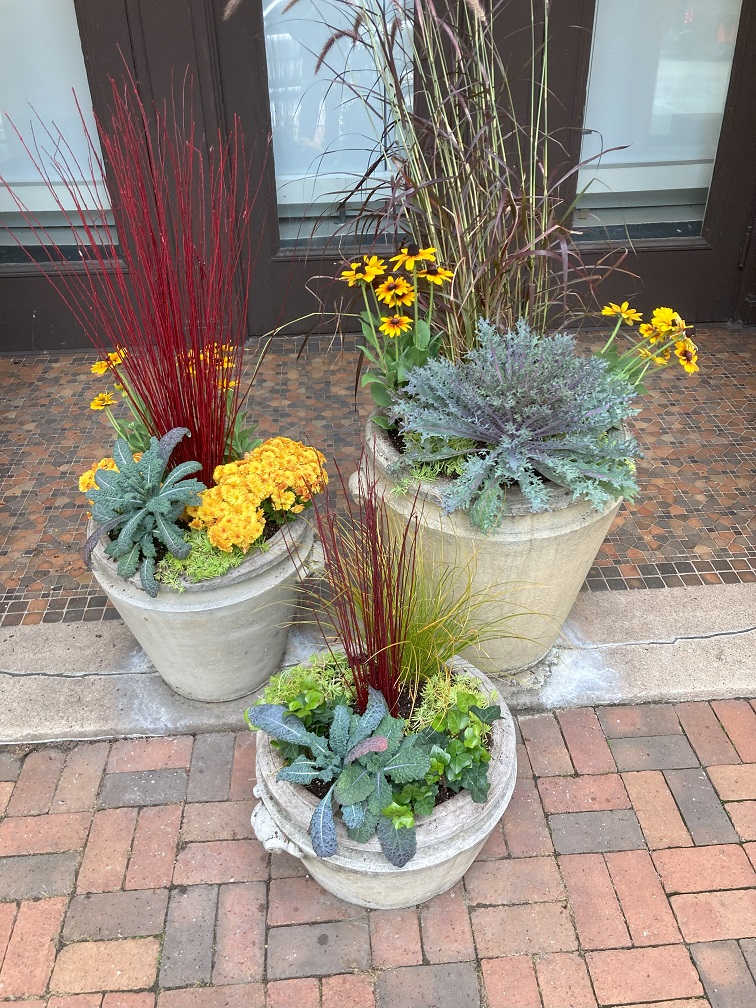 Additional Fall Container Design Ideas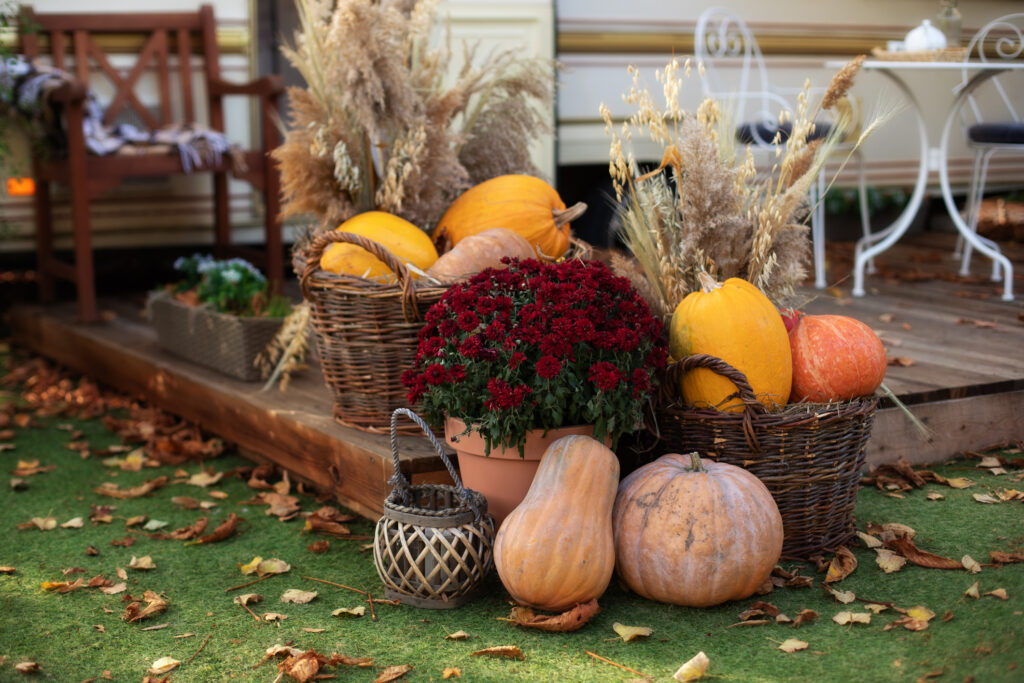 Entrance Display
A medium-large container with a balance of bright and dim colors. Thriller – Purple Fountain Grass or curly Willow. Filler – Yellow Rudbeckia, Ornamental Cabbage. Spiller – Red Heuchera, Lime-green Sedum.
Large Container
Planted with many bright colors on a patio or driveway. Thriller – Large red Mum. Filler – Orange artificial berries, Ornamental Cabbage, dried Eucalyptus. Spiller – Red Heuchera, English Ivy.
Large Pot Near A Building Entrance
This display is primarily dark plants with a few bright plants. Thriller – Purple Fountain Grass. Filler – Swiss Chard, Ornamental Kale, and Cabbage. Spiller – Caramel Heuchera, Lime-green Sedum.
These are a few displays I have had the chance to create, and I hope they will give you a few ideas. Fall displays are the perfect cherry on top at the end of a growing season!
Other Recommended Reading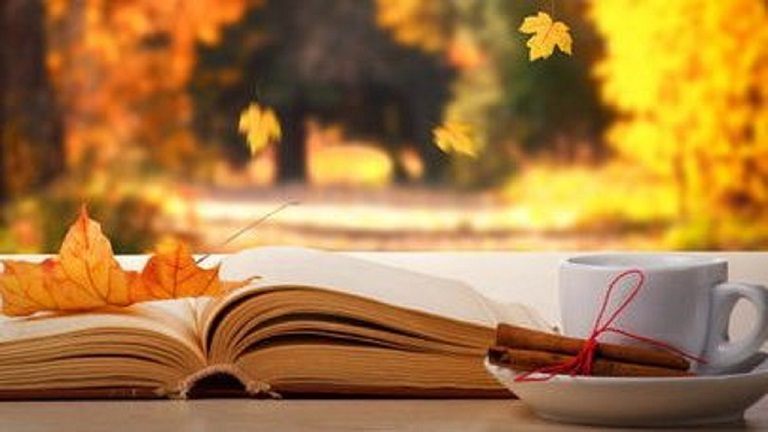 At Jung Seed Co, we strive to be your go-to guide for all your gardening needs. Our YouTube channel The Garden Doctor by Dick Zondag is where he provides gardening tips for all levels of gardeners. When you need reliable gardening advice, turn to the trusted experts at Jung.
View our catalog online or browse our website for all of your gardening favorites. To receive info on new products, exclusive deals, and specials, be sure to sign up for our weekly email. Join our Facebook page, to discuss all things gardening!
About the Author: Matthew Olson is a professional horticulturist and garden writer. He has a bachelor's degree in horticulture from UW-River Falls and is a certified professional with the Minnesota Nursery and Landscape Association. His enthusiasm for plants and the outdoors brought him to the green industry. He regularly writes articles about gardening for both gardeners and industry professionals. He can be reached at matt@mattolsonhorticulture.com.