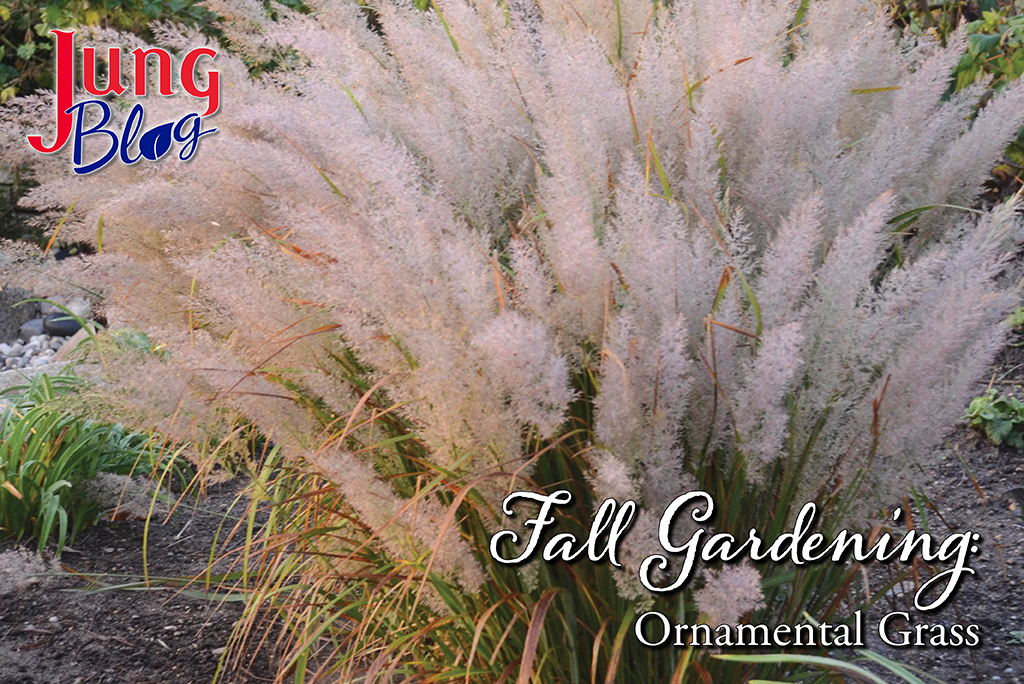 Fall is a time when perennials prepare to go dormant for winter. As a result, many plants are no longer blooming, leaving an absence of color in the garden. However, during this time, ornamental grasses are coming into their prime. These grasses come in many sizes, colors, and forms, making them easy to use in the garden. They are also low maintenance, requiring little care apart from cutting them back each spring. This group of perennials brings a fresh look to the landscape.
Benefits Of Adding Ornamental Grass To Your Garden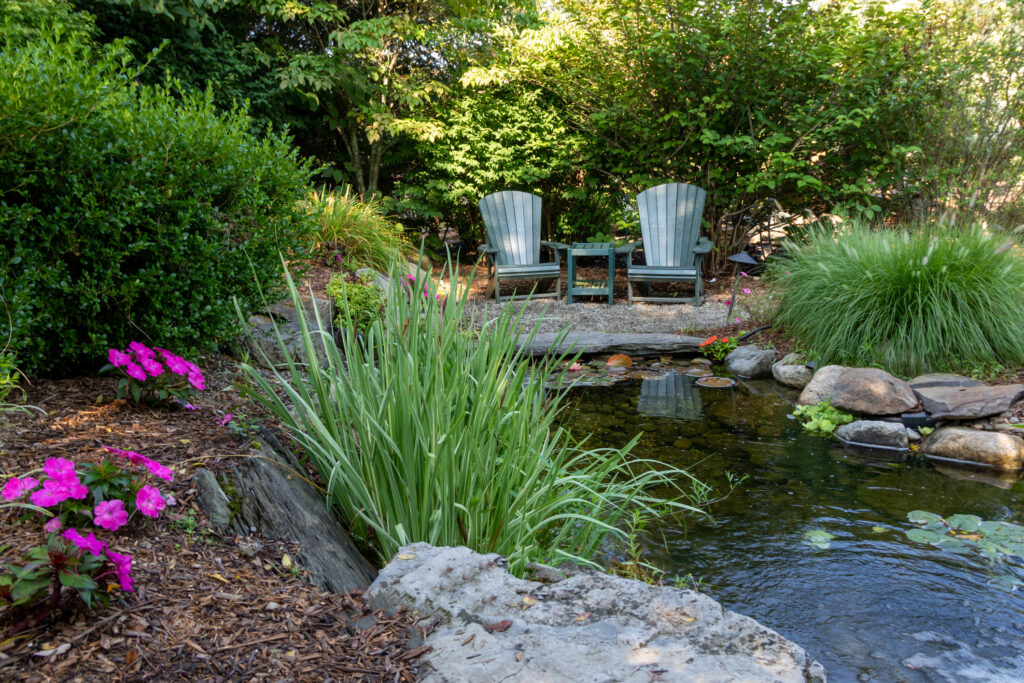 Many types of ornamental grass are native to the U.S., making them adaptable to different climates and soil conditions. There is suitable grass for a variety of challenging situations. Deer tend to avoid grasses, making these an excellent alternative to perennials favored by deer. Some grasses can also tolerate shade if you have a shaded landscape.
Unlike most perennials, ornamental grasses offer consistent structure in the garden. When many perennials go dormant, the grasses stand tall, allowing you to view their unique texture during the winter. Some grasses withstand heavy snow better than others, but many will stay upright. In areas with less snow during winter, the grasses add interest to the brown landscape.
Grasses can be mixed with other plants or grown by themselves. Regardless of where you use them, their texture will stand out. They are good plants for a natural screen, especially if you're looking to block the view of your neighbor's yard or an electrical box. Smaller grasses are excellent for areas along a sidewalk or the front of a border.
Erosion is a common problem on steep slopes. You can plant ornamental grass to stabilize the soil as the roots take hold.

Many gardeners want to reduce their lawns as turf can be high maintenance. Once established, ornamental grasses require little water or fertilizer. They also shade the soil, reducing the number of weeds.
A growing trend in recent years is rain gardens. These sunken areas collect rainwater as it drains, preventing runoff and reducing pollution. Native plants, including grasses, are often used in rain gardens to absorb excess water and provide habitat for pollinators.
For many gardeners, ornamental grasses fill space in dry and sunny landscape areas, where many plants fail to thrive. Their ability to transform rough parts of the garden into something beautiful may be their best asset.
If you don't have a yard, there's no need to be discouraged. Ornamental grasses can be grown in containers. Smaller species can be mixed with other plants, while large specimens grow well by themselves in a large pot.
Choosing ornamental grasses can be difficult, as the options are endless! Here's some information on a few different species.
7 Popular Ornamental Grass Species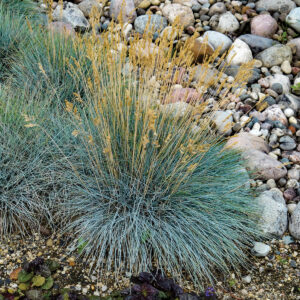 This small grass is tough, with spiky blue foliage and a preference for dry soil. Dainty flowers rise above the leaves to add interest to a unique plant. It's an excellent grass for the front of a border, especially in sunny areas. You can mix them with other perennials to create contrast or plant a mass of them to form drifts of color. Their compact size makes them superb along sidewalks.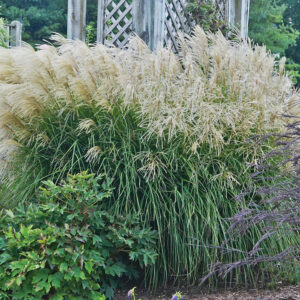 Huron Sunrise Miscanthus Grass
Miscanthus are known for their grand stature in the garden. 'Huron Sunrise' features a mass of flower plumes that draw attention from late summer through the winter. The foliage has a silver midrib, adding to its impact. Huron Sunrise's arching habit is perfect for screens and large containers. Over time, the clumps of foliage expand to 3 ft.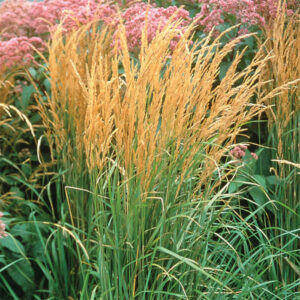 Karl Forester Feather Reed Grass
This cool season grass is the most popular ornamental grass. Several features have led to its popularity. It emerges early in spring, forming a vibrant clump of foliage that leads to tan-colored flowers in early to mid-summer. It grows 5-6 ft tall and is helpful as a screen or to fill empty areas of the garden. The upright habit of this grass allows it to withstand snow and look good through the winter. 'Karl Forester' grows best in moist soil with good drainage. It can tolerate part shade but will be more leggy and floppy.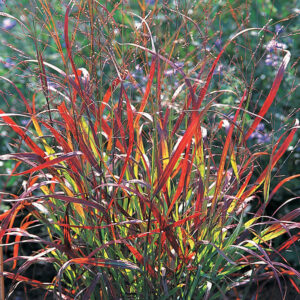 This cultivar is a fiery version of our native Switchgrass, with leaves displaying a burgundy fall color. The foliage starts out green and becomes dark red by July before taking on a wine-colored hue in fall. The dainty red flowers appear above the foliage in midsummer and last into winter. 'Shenandoah Red' prefers rich soil with good drainage. It grows 3-4 ft and looks excellent when planted in mass.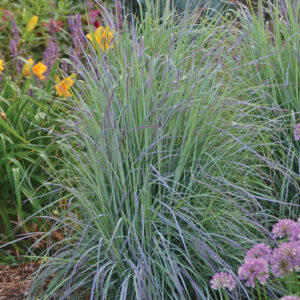 Twilight Zone Little Bluestem Grass
'Twilight Zone' is a unique grass featuring silver iridescent foliage that produces flowers in midsummer. Twilight Zone's color is illuminating when planted with other silver foliage plants. Looks impressive alongside purple flowers and chartreuse foliage too—an excellent choice for hot and dry sites and a wonderful plant for perennial borders.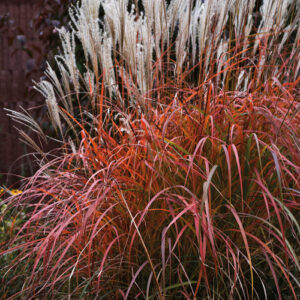 This grass is stunning in fall. It features bright orange foliage and silver flower plumes. 'Fire Dragon's' colors are glorious as they bring warmth on a cool autumn day. This grass is excellent for large landscape areas as it forms massive clumps over time. Some miscanthus is invasive, but not 'Fire Dragon,' which produces few seeds. The silver plumed flowers begin to emerge in mid-summer, and the foliage turns orange in fall.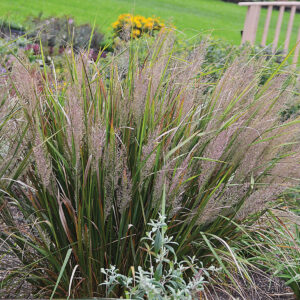 This Asian grass brings flair to the garden. The silvery plumes of flowers emerge in late summer, putting an exclamation point on a versatile plant. It tolerates part shade but has tighter clumps in full sun. The plants grow up to 3 ft wide and can tolerate wet soil. Planting in mass will maximize the effect of the flowers. As a bonus, the flowers can be dried and used in floral arrangements.
Now is an excellent time to observe the ornamental grasses growing in your neighborhood. You can see how people use them and create ideas for your yard.
Other Recommended Reading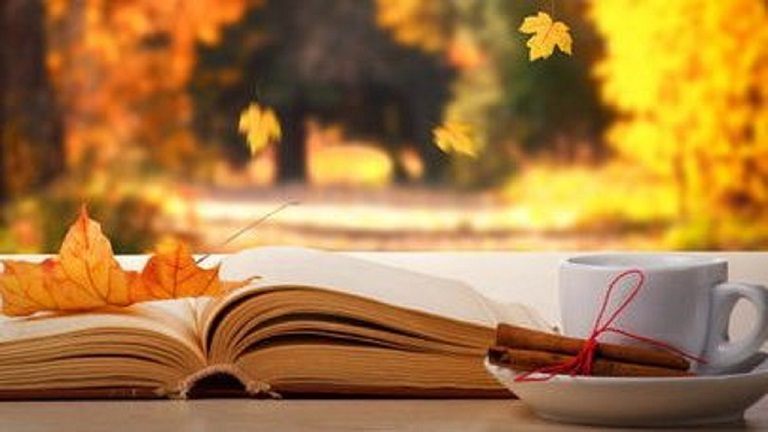 At Jung Seed Co, we strive to be your go-to guide for all your gardening needs. Our YouTube channel Jung Garden Center now includes our new video series All Things Green where our experts provide gardening tips for all levels of gardeners. When you need reliable gardening advice, turn to the trusted experts at Jung.
View our new catalog online or browse our website for all of your gardening favorites. To receive info on new products, exclusive deals, and specials, be sure to sign up for our weekly email. Join our Facebook page, to discuss all things gardening!
About the Author:  Matthew Olson is a professional horticulturist and garden writer.   He has a bachelor's degree in horticulture from UW-River Falls and is a certified professional with the Minnesota Nursery and Landscape Association.  His enthusiasm for plants and the outdoors brought him to the green industry.  He regularly writes articles about gardening for both gardeners and industry professionals.  He can be reached at matt@mattolsonhorticulture.com