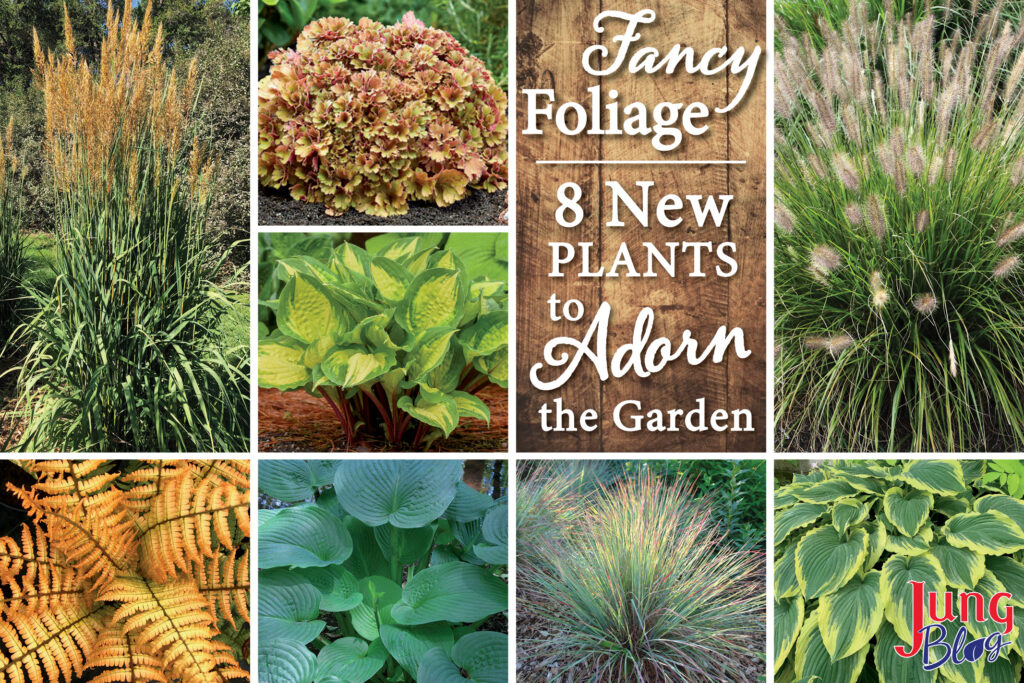 Often considered secondary to flowering perennials, these ornate plants enhance a landscape with richness, color, and texture through stately refinement and grace. They can be added to complement your existing design or as a foundation for an all-new garden. Jung Seed Company is excited to offer eight new plants to adorn the garden.
Ferns
Perennial ferns come in a variety of colors and shapes. They are an excellent addition to shade gardens. Ferns grow well with hostas and heuchera.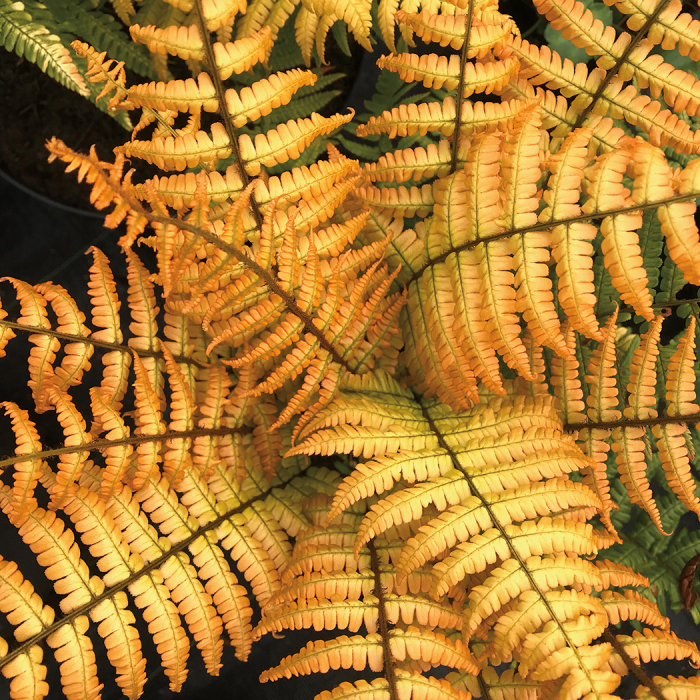 This fern is full of amazing color transitions. The new foliage emerges in tones of orange then fades to brilliant golden-yellow before transitioning to green. Great for containers and brightening dark corners of your landscape.
Heuchera
Heuchera, also known as Coral Bells, is a colorful addition to the garden. They are easy to grow and prefer the shade. Heuchera is a great option for container gardens.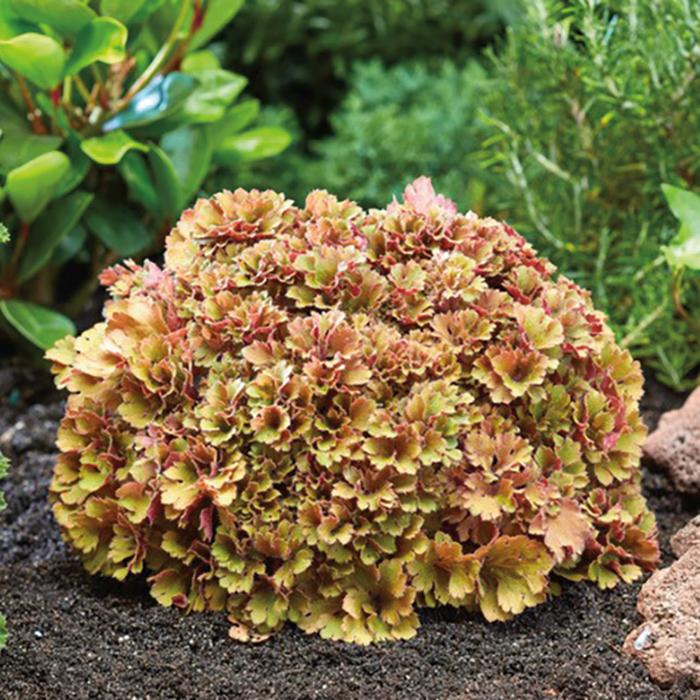 An amazing new look for heuchera. Heavily ruffled and frilled, these mounded plants almost look like a piece of coral has sprouted in the middle of the garden. New foliage emerges with reddish tones before transitioning to shades of creamy caramel. Pale pink flowers held on mauve stems add an extra shot of color.
Hostas
Hostas are a perennial favorite. They come in a variety of shapes, sizes, and textures. Hostas are low maintenance and easy to grow, but do take several years to mature.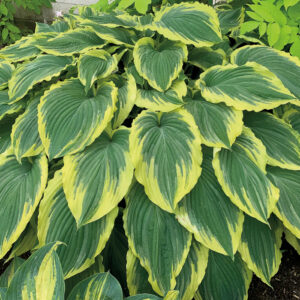 This large hosta stretches over 7 feet wide at maturity. The green-centered leaves grow up to 17 inches long and 11 inches wide, with an irregular yellow margin and heavily rippled texture that lends an overall wavy appearance. Bears white flowers in midsummer.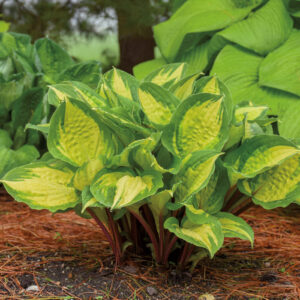 Add some fresh island fun to your garden. It has thick, corrugated leaves with bright yellow centers and wide, dark green margins, with the center becoming more chartreuse in summer. Showy red petioles spread up into the leaves and dark lavender flowers appear midsummer.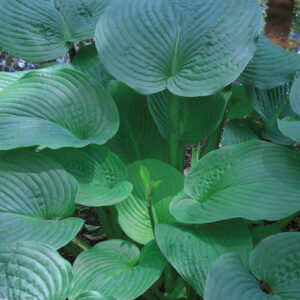 The dark green, heavily corrugated leaves grow 17 inches long and 15 inches wide. It is a fast grower. Mature plants easily spread up to 9 feet wide. Floral scapes hover just above the foliage and bear light lavender flowers beginning in July.
Ornamental Grass
Ornamental grass can sometimes be overlooked when considering what to plant in the garden. However, they bring so much texture and depth. Unlike lawn grass, you allow them to grow and bloom.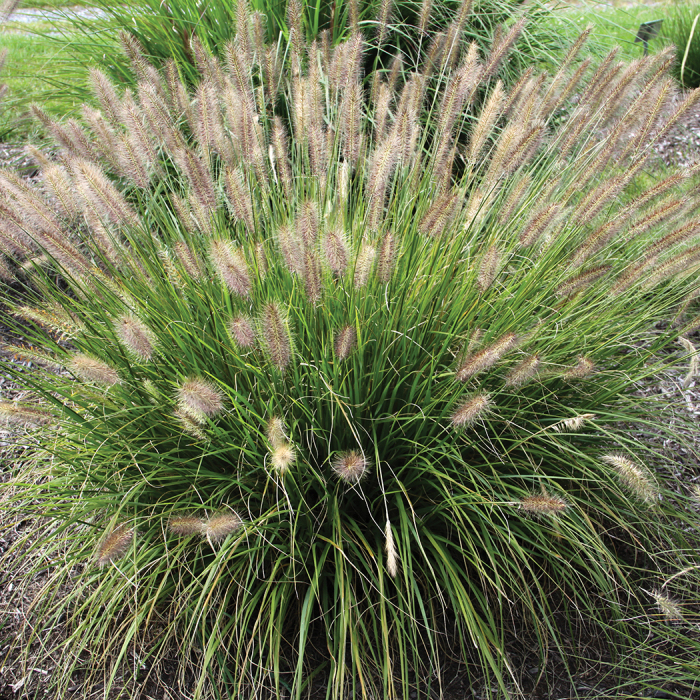 Non-invasive and sterile, this long-blooming fountain grass will stay put where you plant it. Compact mounds of arching, rich green foliage bloom early and send up brownish plumes all summer long. Great for containers and mixed plantings. Seed heads offer nice winter interest. Prefers full sun to part shade. (P.P. 30724)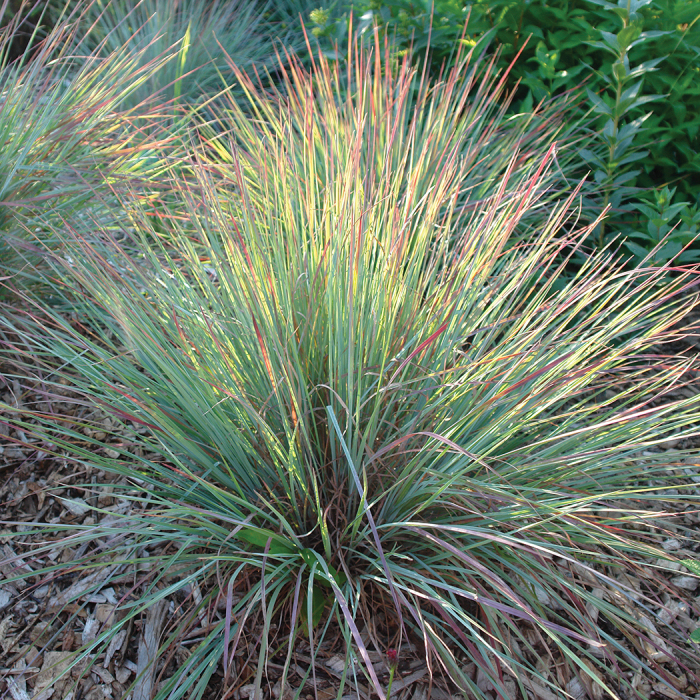 Standing Ovation Little Bluestem
Blue-green foliage turns fiery shades of orange, red, yellow, and purplish-brown in autumn. As wonderful as the fall color is, the form is even more impressive. The stems hold their tight, upright form throughout the entire season, even in rich soils. This grass is a native cultivar.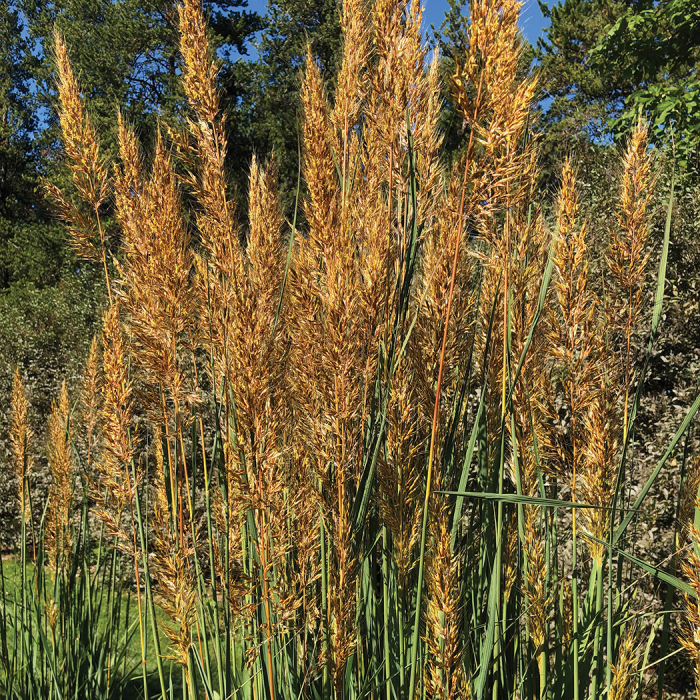 Golden Sunset Yellow Prairie Grass
This beautiful grass is topped with numerous golden-bronze inflorescences beginning in mid-August. The narrow, 1/2 inch, olive green blades transition to brilliant shades of golden yellow in fall. It is drought tolerant, deer resistant, and widely adaptable. This grass is a native cultivar.
Other Recommended Reading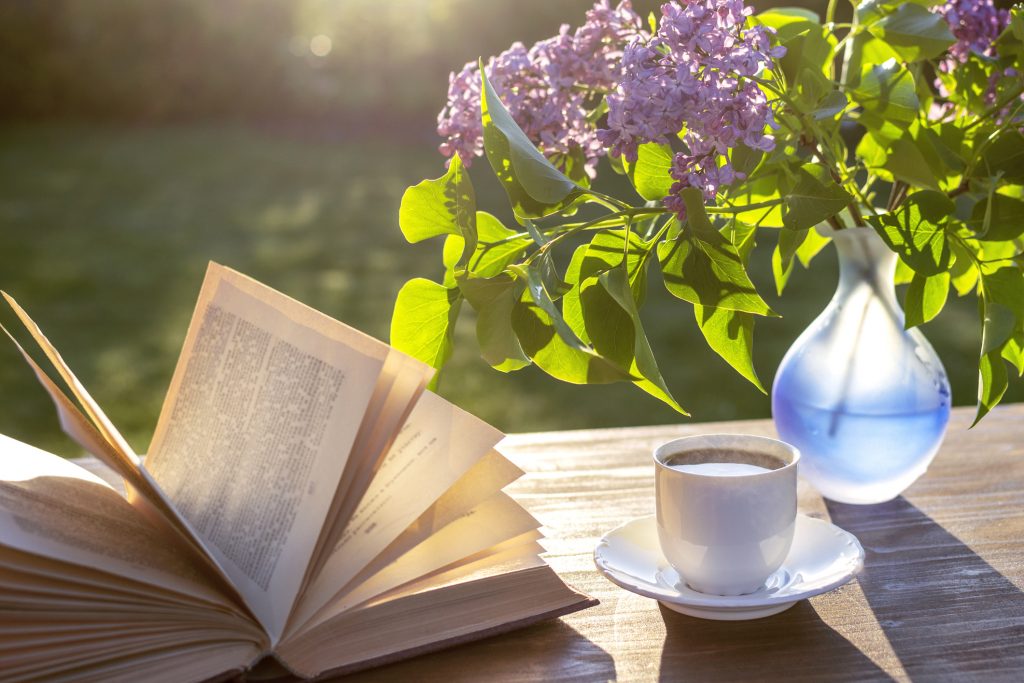 At Jung Seed Co, we strive to be your go-to guide for all your gardening needs. Our YouTube channel Jung Garden Center now includes our new video series All Things Green where our experts provide gardening tips for all levels of gardeners. When you need reliable gardening advice, turn to the trusted experts at Jung.

View our new catalog online or browse our website for all of your gardening favorites. To receive info on new products, exclusive deals, and specials, be sure to sign up for our weekly email. Join our Facebook page, to discuss all things gardening!