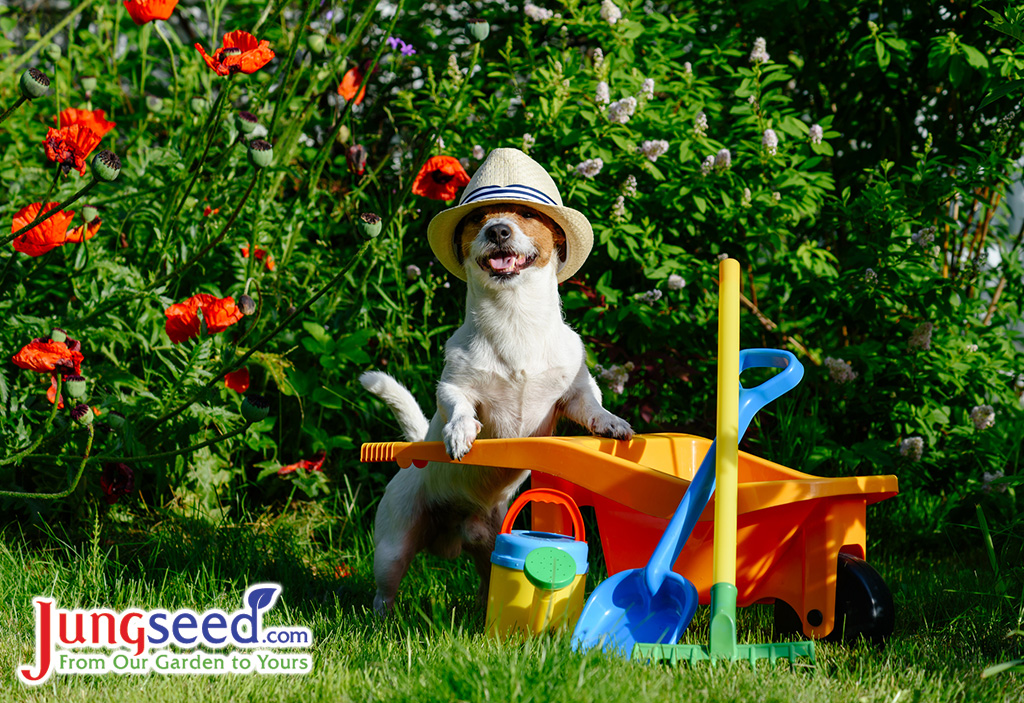 There is nothing like spending time with your dog, especially when that time can be spent in the sunshine!
However, just like puppy-proofing your home, it is important to make sure that your garden is also safe for your dog. Your garden can be an oasis to spend your time together – or a potentially dangerous place of worry for your dog.
By employing a few simple tips and tricks, it is very easy to turn your garden into a doggie paradise!
Tip #1 – Buy Robust Plants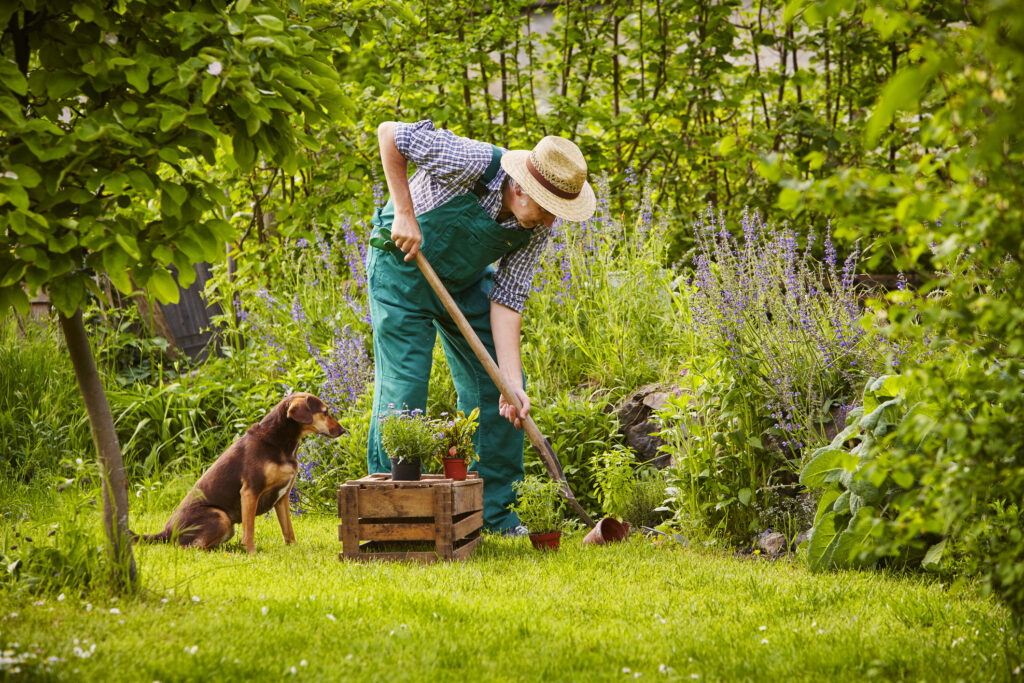 Does your dog love to dig and chew? – if so, your garden will need to be able to stand up to this! If your doggie best friend has this habit, you should fill your garden with robust, chewable, dog-safe plants (more on this later).
If you live in a rental home or if garden plants can not be changed out simply, it may be easiest to place barriers around specific plants or entire areas of the garden you do not want your dog to access. Protections from browsing deer and rabbits would be the same. Get creative. Plant a box hedge to separate spaces and create clear borders your dog can understand. An ideal solution for this space separation is to use raised beds that your dog cannot access.
Tip #2 – Ensure your plants are dog-safe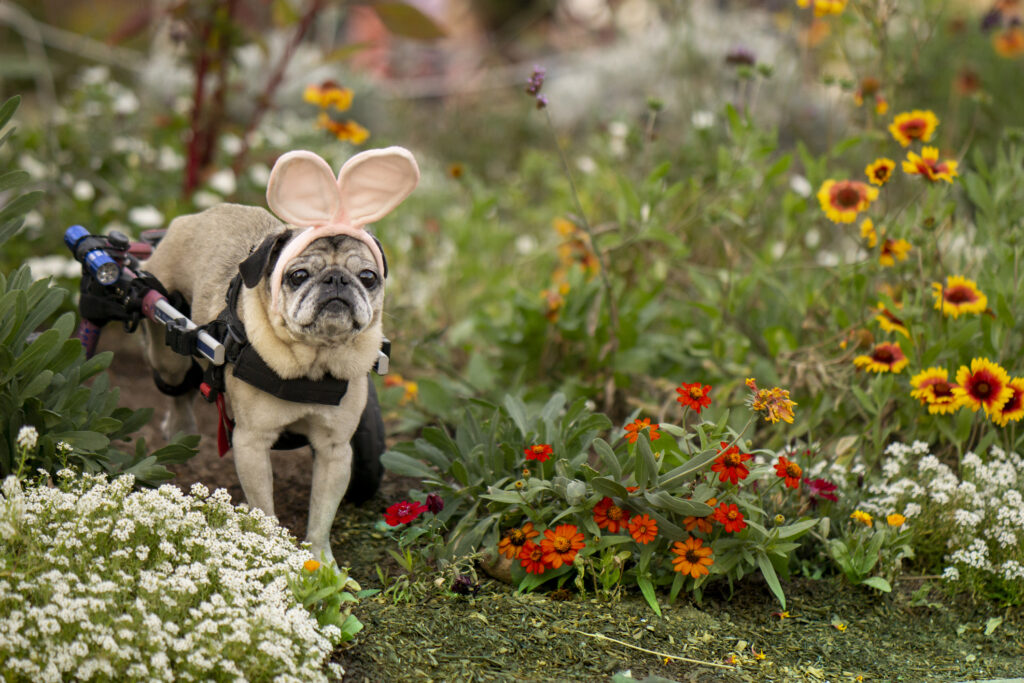 Before you allow your dog into the garden, you should ensure that everything growing in your garden is safe for dogs to be around. If you cannot guarantee this, you should use the blocking methods previously discussed in this article, such as hedges or fences.
All of the plants in the left-column side are commonly found in gardens and can be toxic to dogs! Be sure to check your garden before allowing your dog out there and checking regularly for new shoots or plants.
The right-column is plants that are commonly found in gardens that are safe for dogs. If you are looking for alternatives, this is a good place to start!
Top tip: Plant fennel in your garden! Fennel naturally repels fleas, and so it will help to remove them from your garden. To give it an extra boost, try gently rubbing the fennel onto your dog's fur!
Tip #3 – Fencing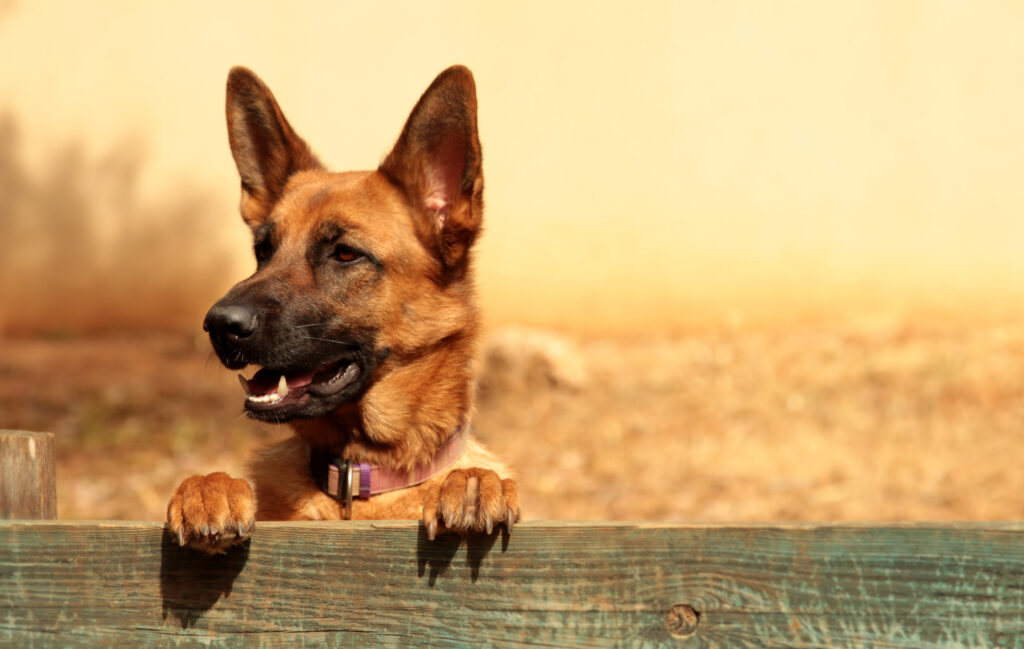 Though you may have a little dog, good fencing is essential. For example, even little Jack Russell Terriers can jump up to four feet high from standing! Consequently, you should ensure the fencing in your yard is at least six feet high!
If you have a dog that likes to dig, like a Terrier or a Dachshund, you may also wish to make sure your fences extend several feet into the ground. These little escape artists will happily dig their way out, so having several feet of fencing below ground can help to deter even the most determined of diggers!
Top tip: If you are struggling with a dog who likes to dig, try introducing a sandbox into your garden. Place some yummy treats or bones under lightly covered earth in the box and encourage your dog to dig. If their attention starts to move back to your perfect flower bed, redirect their attention to the sandbox. Over time, it will become a habit to dig only in the sandbox.
Tip #4 – Secure your compost bin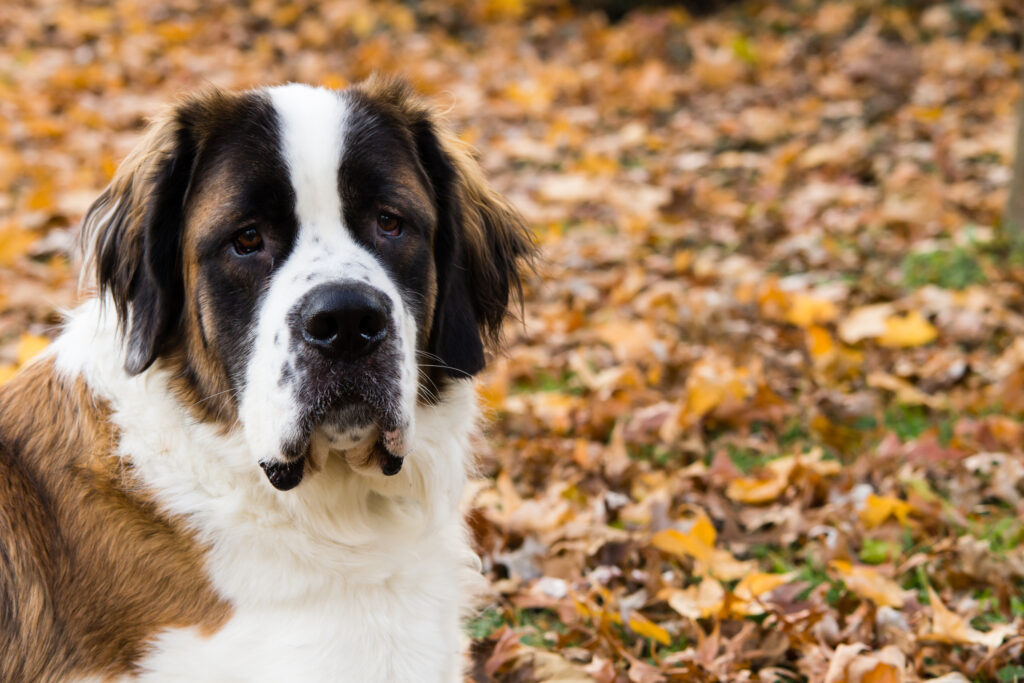 Food scraps are a yummy treat for dogs, their very keen noses cannot tell the difference between a tasty snack and garbage! Consequently, they can do some damage to themselves and your compost bin if they can access it!
If you are planning to allow your dog unsupervised access to your garden, you should ensure your compost bin is fully secured and under lock and key before you do. Check regularly for damage, even the smallest crack can encourage a persistent dog to start digging or chewing at it.
Tip #5 – Make your garden interesting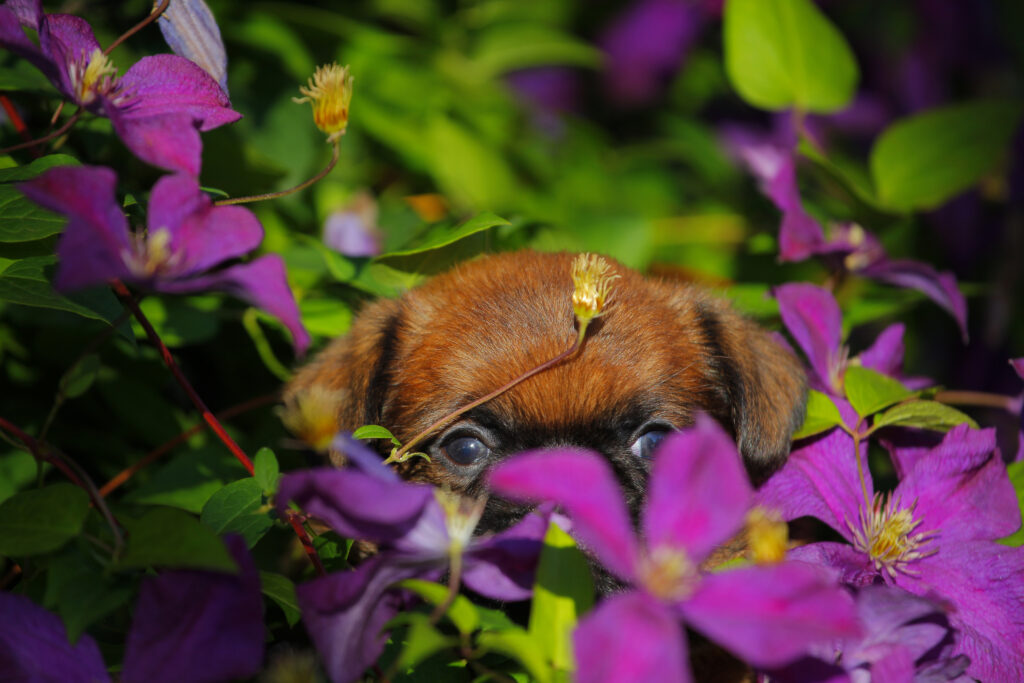 Making your garden a stimulating place for your pup makes it not only a place your pup can spend their time but somewhere they want to spend their time. Planting dog safe plants (as discussed above) will provide a source of outdoor stimulation for your pup.
Having lots of paths and places to explore/sniff through your garden can also provide an excellent source of enrichment. You can also hide things in your garden for your dog to discover, such as toys or treats. This provides a great source of entertainment for your dog, as well as making the garden is a very positive place to be.
Tip #6 – Making your garden fun!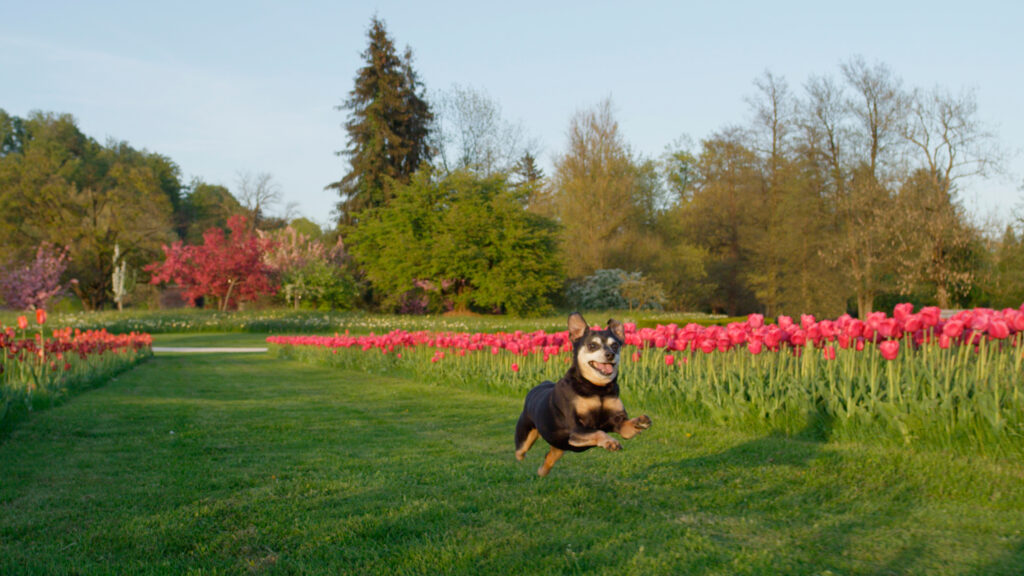 Finally, if you have an active pup and you are looking for an activity to do together in your pet-friendly garden, why not look into getting some agility equipment?
Tunnels, hoops, and jumps can all be purchased commercially and provide a great form of physical and mental stimulation for your dog. It can also be a great way to bond with your pet, giving you one on one training time to form a deeper connection.
However, this type of exercise should not be attempted by growing puppies under one year old. Lots of jumping, twisting, and turning can affect your young puppy's joints and cause health issues, such as arthritis in later life.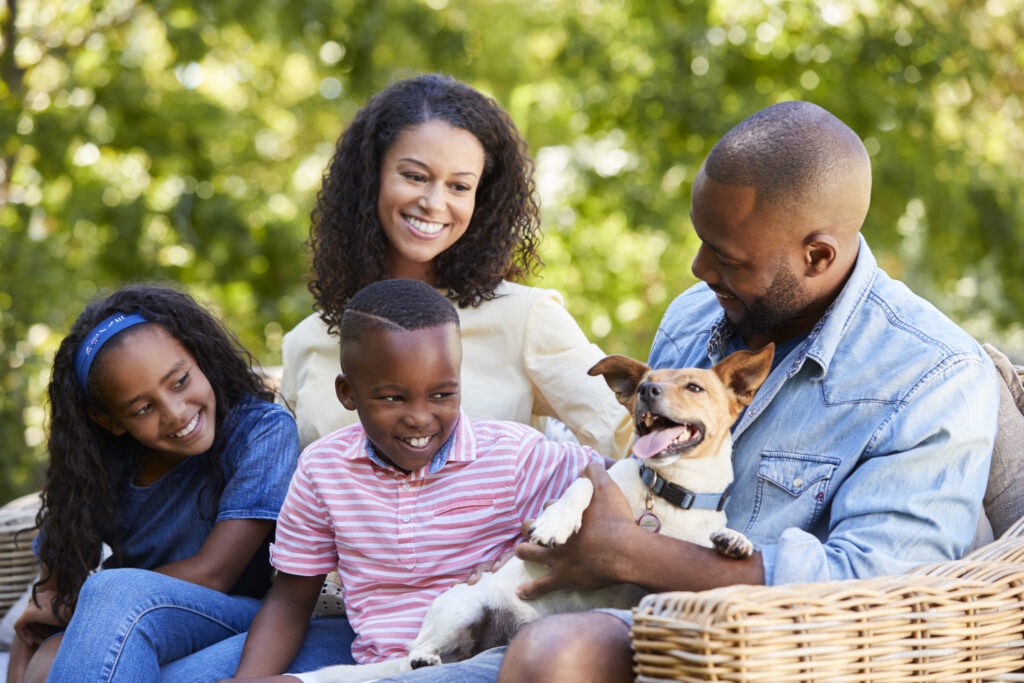 By employing some simple tips and tricks and knowing your plants, it is very easy to create a doggie paradise in your garden. Adding dog safe plants to enrich your dog's environment with novel smells, hiding toys and treats, and creating mini agility courses will make for one happy pup!
Want to read more articles about gardening and animals? Be sure to check out our Jung Seed Blog.
If you are interested in writing an article for the Jung Blog email us at –info@jungseed.com.