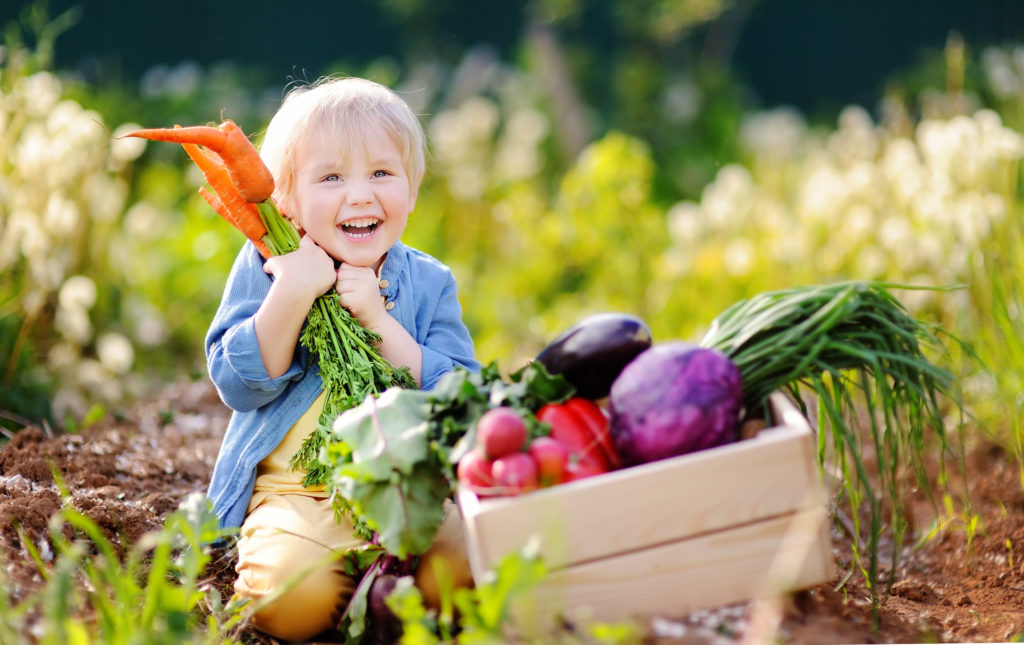 The kids are out of school now, for maybe more time than we planned. These bonus spring break weeks can offer a great way to spend quality time with your family and to find some new and exciting activities for the kids. This is a fantastic time to find ways to keep our minds off of Coronavirus news and get those little busybodies moving, learning, and growing. Whether you're in a home with a huge yard for growing or in an apartment with only a window sill for your mini garden, there are tons of ways to start turning those tiny thumbs green.

Growing your own garden is such a therapeutic and relaxing way to work with your kids on an activity that will keep them busy. Gardening will give them something to look forward to each morning as they watch their seeds start to sprout and it will also give them a sense of accomplishment. Here are 12 super fun garden activities that you can do with your kids to turn quarantine time into greenhouse time:
Eggshell Countertop Garden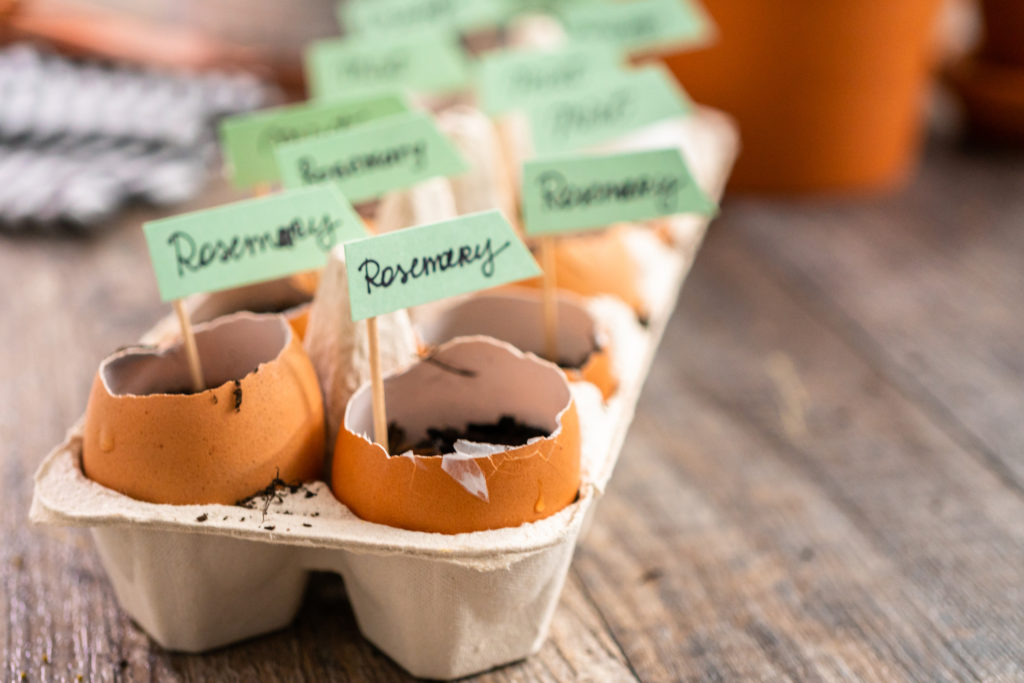 This one is an easy and fun activity for your younger gardeners. Most of your supplies can be found right in the kitchen. All you'll need for this project is some egg cartons or a basic seed starting kit, clean eggshells, soil, spoons, seeds, and markers or pens. If you want to get fancy with your shells then grab some googly eyes, gems, or glitter to decorate with. Herbs will be an easy one to begin with.
Vegetable Scrap Regrowing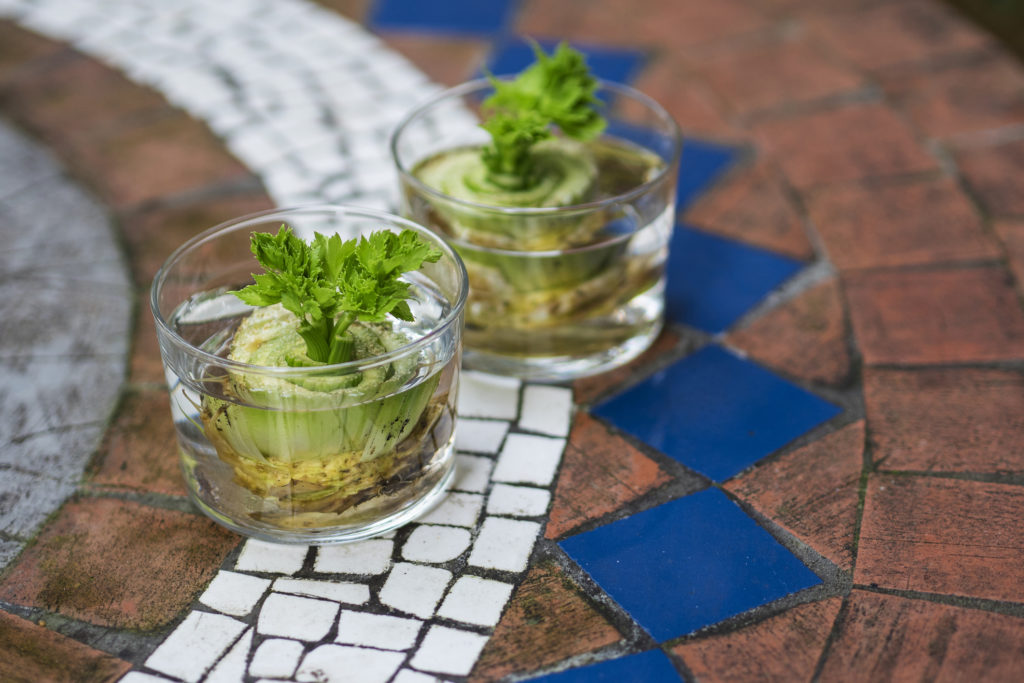 One activity that you can add as an extra step to your regular cooking is to teach kids how to regrow vegetables. This is a no-cost, minimal effort step that will help your kids entertain themselves while you finish lunch and dinner. Some vegetables that can be regrown are avocados, basil, carrots, celery, cilantro, mint, onions, pineapple, romaine lettuce, and so many more. All of these can be started in the kitchen and eventually transferred to pots. While chopping vegetables keep the base of fruits and veggies. Many can be started in water or a small amount of soil while others can be dried a day or two and then planted. These will regrow over and over.
Toilet Paper Tube Seed Starter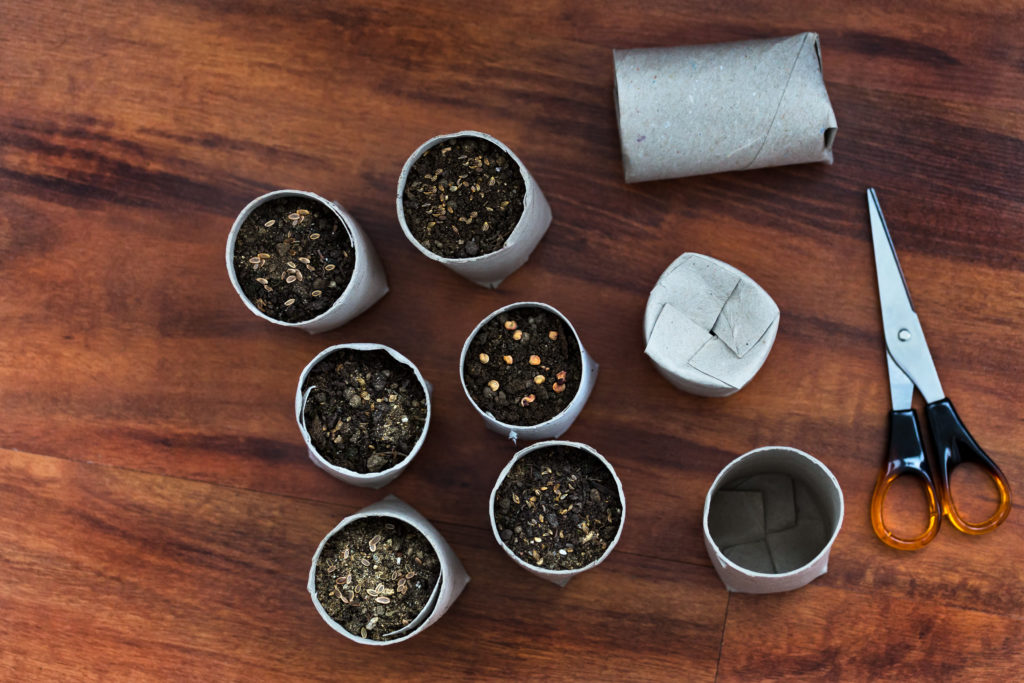 If you've joined the masses you may be finding yourself with an overwhelming supply of toilet paper right now. But fear not, we've got a project to help you put that stockpile to good use. Use the empty toilet paper tubes as seed starters. Make 4 cuts at the bottom of the tube, about an inch each and fold the pieces under the tube to create a base. Fill these with soil, add a seed or two, and spritz with water. You'll need to transplant these into pots or the garden soon after making since the tubes will get wet and may break with watering.
Grow Potatoes in a Ball Jar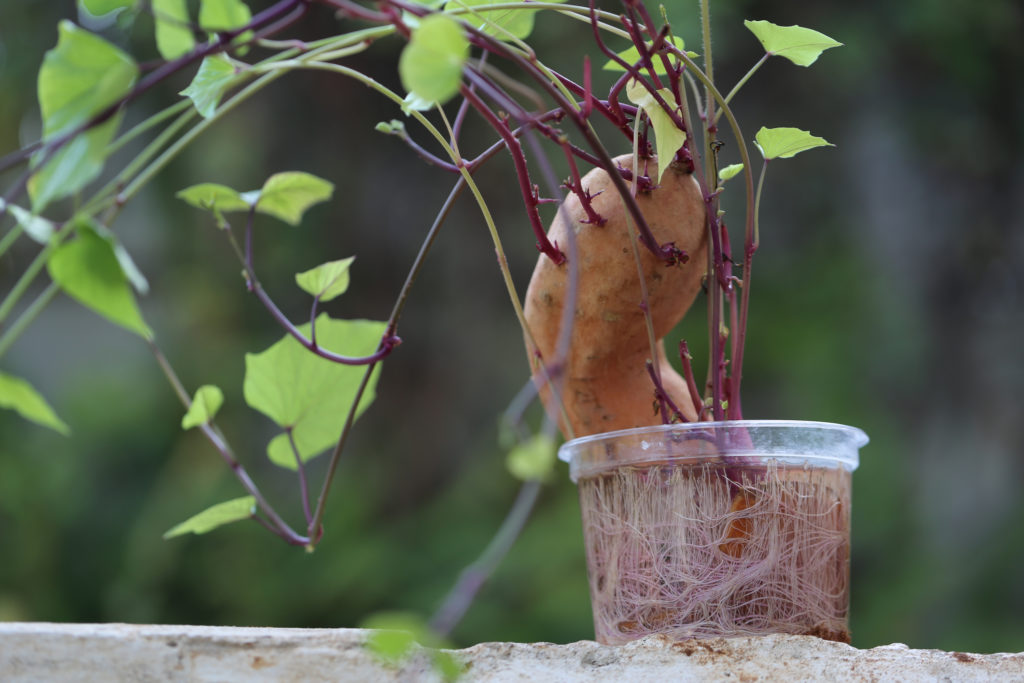 Here's another one to put your kitchen scraps to use. This one works especially well if you've got a potato with more eyes than you do. Use 3 or 4 toothpicks and pierce a potato around the sides, about the midsection. Place the potato onto the mason jar so that half of it is inside the jar. Fill it with enough water to cover the bottom of the potato. Place the jar in a sunny window sill where it can stay warm. Over the next two weeks, it will begin sprouting greenery. Keep changing the water out so that it remains clear as it grows.
Sprout Some Seeds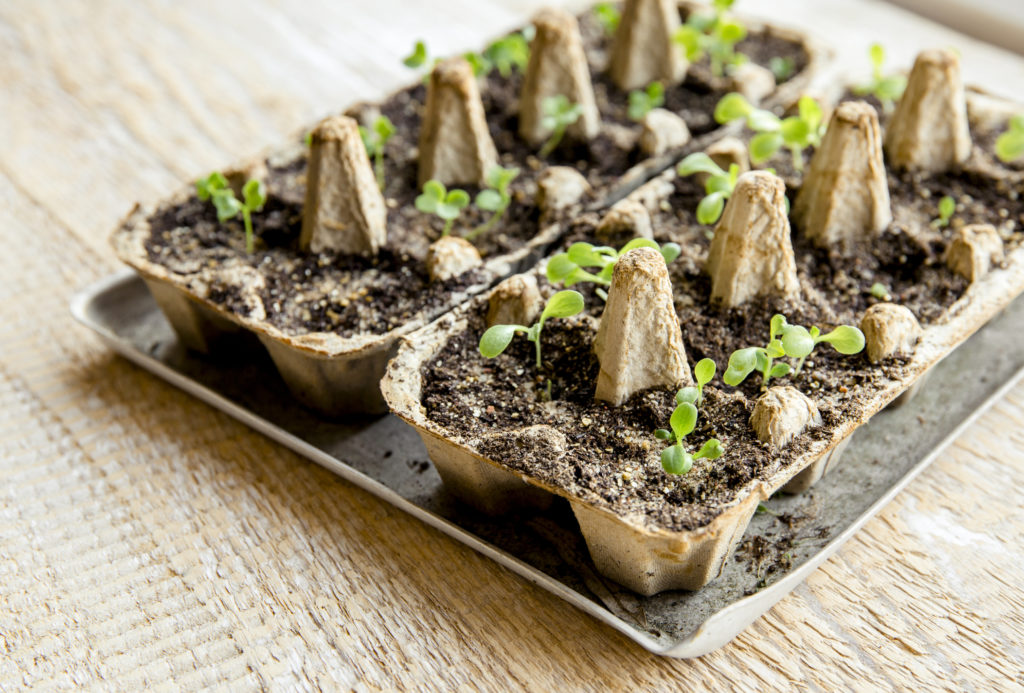 One of the best ways to boost your immune system is to consume live foods rich with enzymes and kids are more inclined to eat their veggies if they're involved in growing them. Sprouted seeds are incredibly high in enzyme content. Seeds can be sprouted in as little as 3 to 10 days! Seed sprouting is one of the simplest indoor gardening activities that you can do with kids to achieve a fast return on investment. They'll love to watch the tiny seeds open and sprout and you can throw these in a fruit smoothie for a delicious nutrient-dense spring treat. You can use mason jars or a victorio sprouter for the best results.
Plant a Tree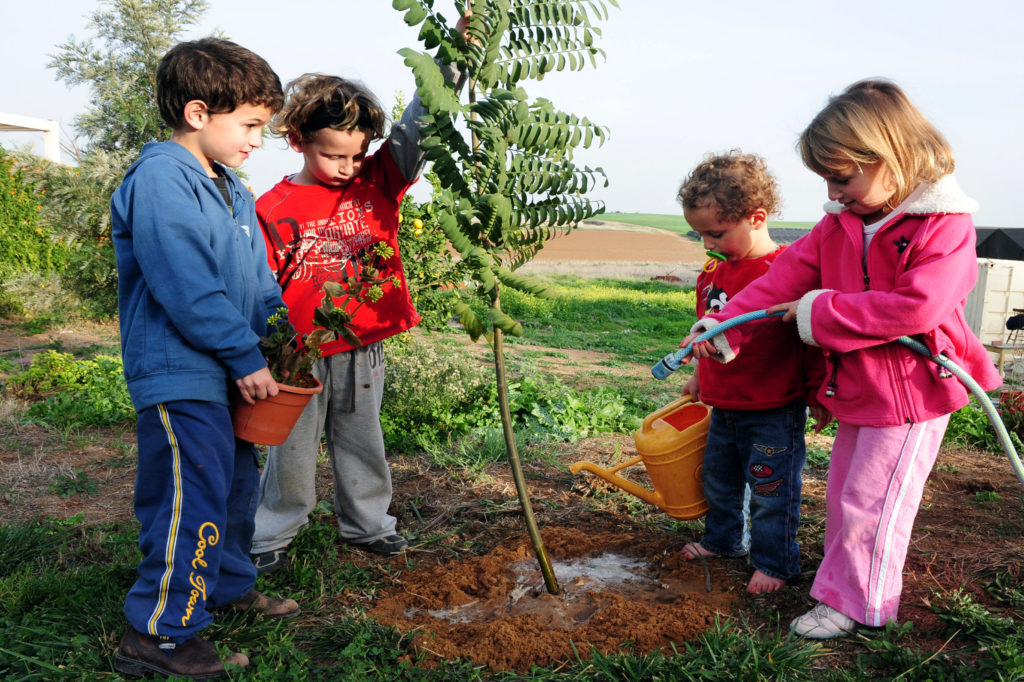 Get outdoors and help those kids get their daily dose of vitamin D while teaching them about helping the planet. This is a great opportunity to educate your children about the environment and all the wonderful benefits that trees provide. They give us oxygen and shade, create homes for wildlife, and provide fruit. Trees make your home more beautiful and will show your kids how to contribute to a healthy planet. If you order bare root trees soon they can be planted in early April. Some popular, easy to grow varieties to plant are the Nanking Bush Cherry, Prolific Pawpaw, and the Meader American Persimmon.
Make a Butterfly Puddle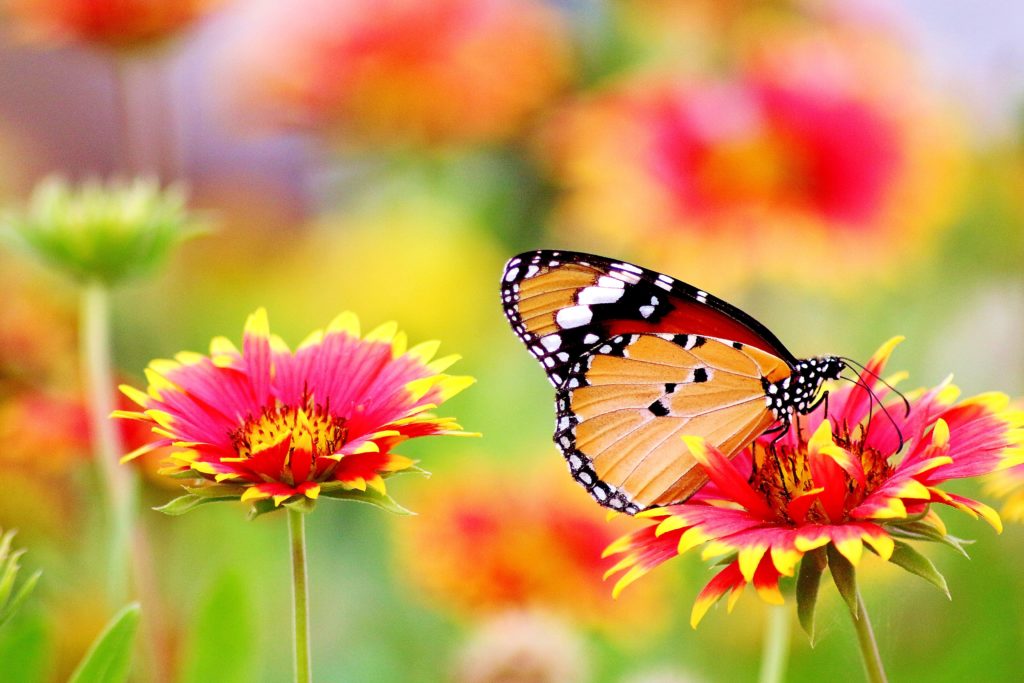 Butterflies are one of mother nature's ways of showing us how well our ecosystem is doing. The more butterflies we see, the better our ecosystem is thriving. They add beauty to your garden and your kids will develop a sense of purpose and contribution. Plant flowers that butterflies enjoy, such as this beautiful soulmate butterfly weed, and make a cute little butterfly puddle for them to have a sip. Try this 15-minute activity for a quick break with a big impact.
Build a Sunflower Fort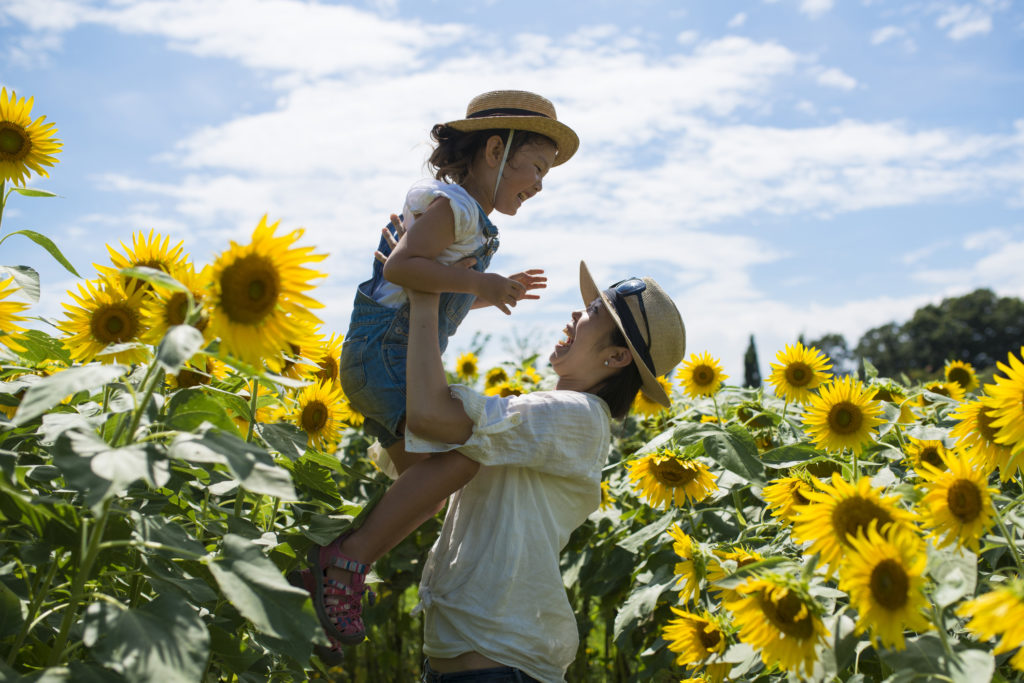 For older kids who are ready to take social distancing to the next level and take on a bigger outdoor activity, there's nothing more classic than building a fort. This fort will require some preparation, some elbow grease, and lots of fun. You'll just need sunflowers, a few supplies, and some garden space. Check out these easy to follow instructions for building your fort.
Garden Stone Painting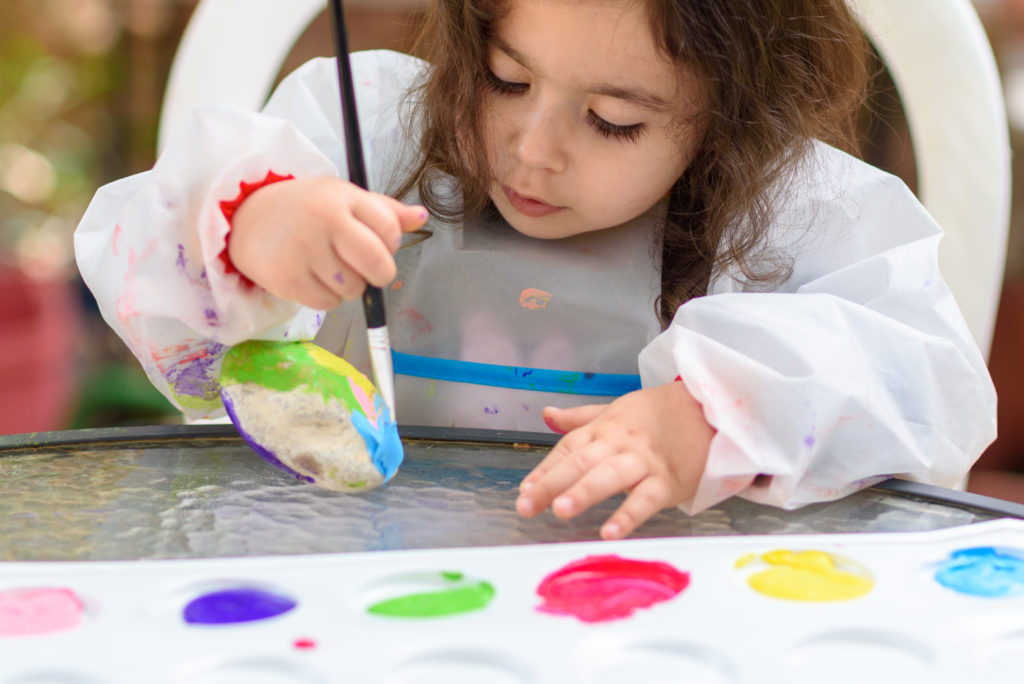 Find stones in your own yard, or go for a stroll around the neighborhood for some fresh air, exercise and a rock hunt. They can paint them with any designs of their heart's desire. You can use these as garden markers too! When your indoor plant projects are ready to move to the outdoors, you can use painted stones to identify your herbs, veggies, and flowers.
Make an Organic Backyard Veggie Patch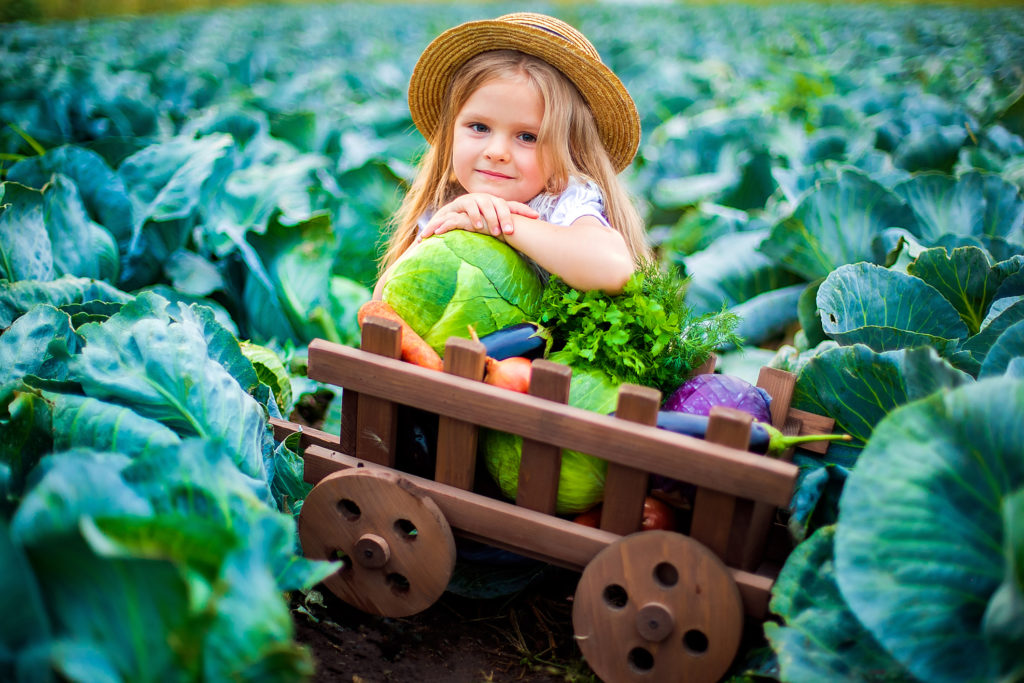 Right now the best organic vegetables to plant are many of the ones you're probably already eating every day. Give your kids a patch of the gardening area and plant things like beets, broccoli, carrots, cucumbers, kale, lettuce, mint, onions, oregano, and thyme, and which can all be planted in March. Let them pick their favorites and get to digging. Take this time to teach your kids about healthy, clean foods grown without pesticides.
Make a Plastic Bottle Greenhouse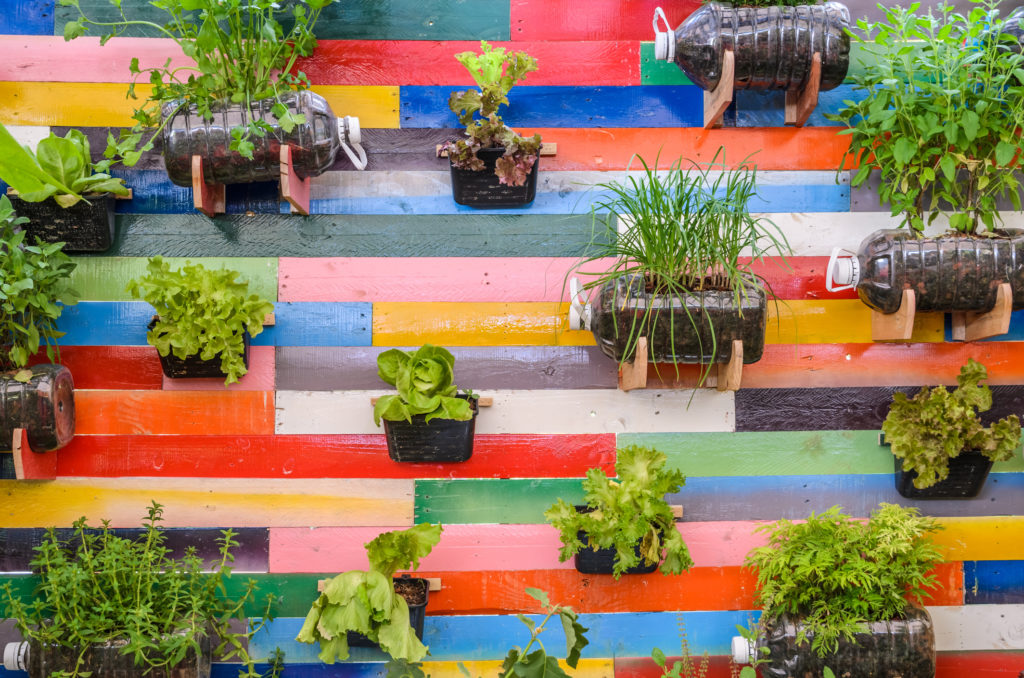 Keep your plastic bottles out of the ocean while growing your seedlings indoors. Using water bottles, you can create a mini greenhouse. Cut the bottles in half and drill some holes in the bottom for drainage. Fill the bottom half of the bottles with soil and plant 1 or 2 seeds in each of them. Put the top half of the bottles back onto the bottom for a snug fit. Keep these moist and in a warm place like the window sill before transplanting outside.
DIY Watering Can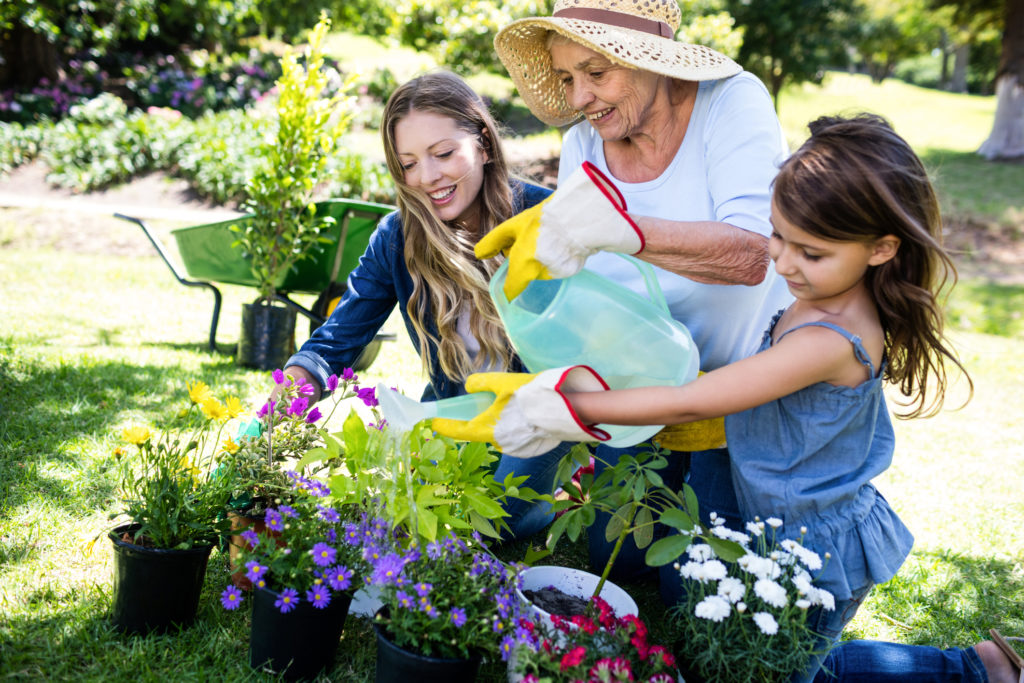 Once you've got your indoor or outdoor started you're going to need a vessel for your little ones to easily water their seeds and plants. Pick a container such as a water bottle, a milk gallon, or an empty laundry detergent container and clean them out to make sure any residue is gone. Drill holes into the bottle caps and fill the bottles with water. Make small holes and test how much water comes out so that you don't overwater plants.
What Garden Activities Are Your Kids Doing?
There are so many great gardening activities to enjoy with family. We welcome your ideas to share with our gardening community on Facebook or Instagram!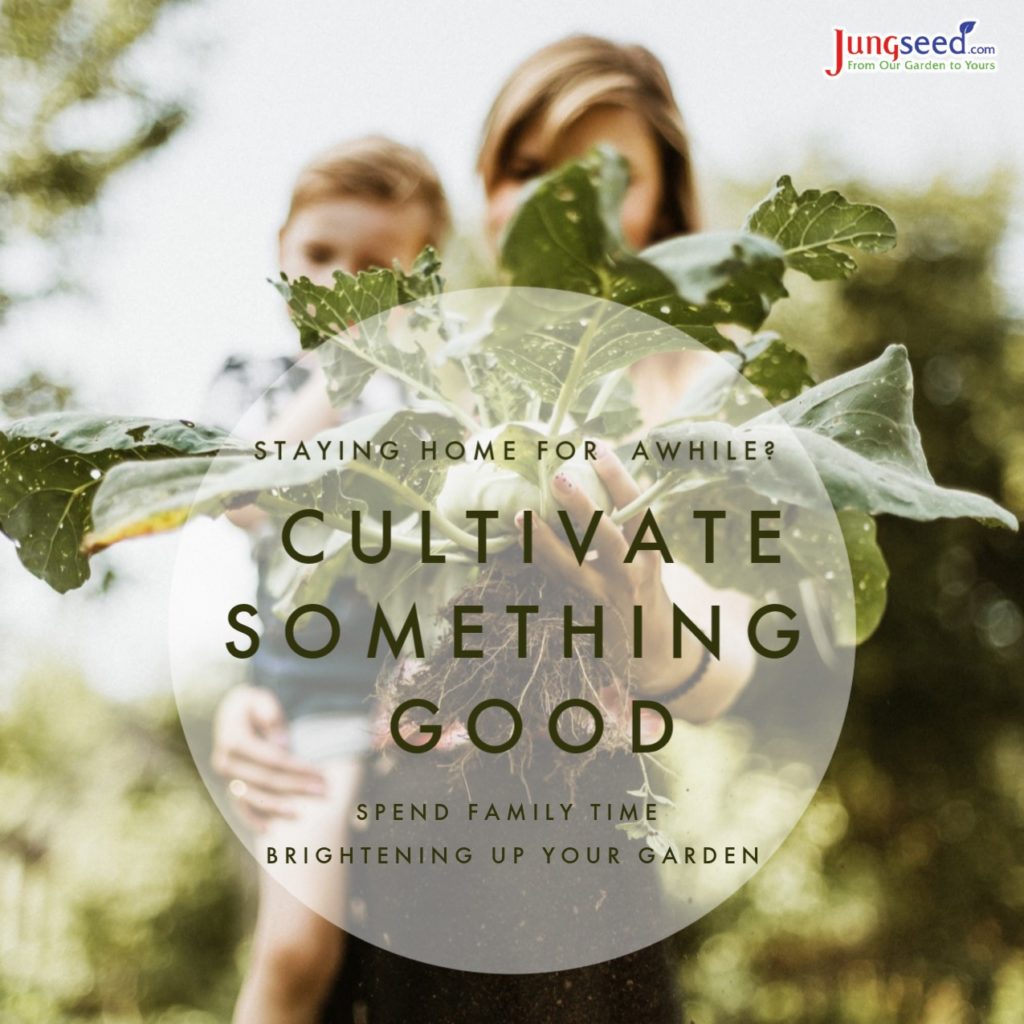 Other Recommended Reading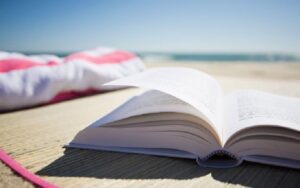 At Jung Seed Co, we strive to be your go-to guide for all your gardening needs. Our YouTube channel Jung Garden Center now includes our new video series All Things Green where our experts provide gardening tips for all levels of gardeners. When you need reliable gardening advice, turn to the trusted experts at Jung.
View our new catalog online or browse our website for all of your gardening favorites. To receive info on new products, exclusive deals, and specials, be sure to sign up for our weekly email. Join our Facebook page, to discuss all things gardening!