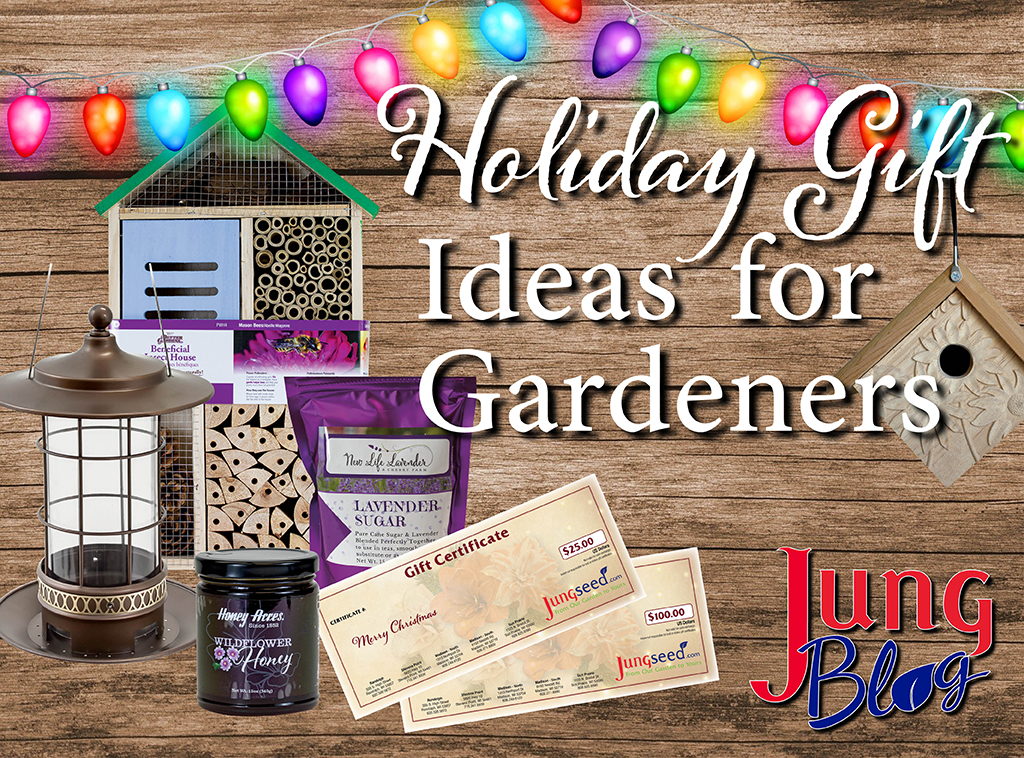 Jung Seed is excited to offer Holiday Gifts for your gardener in your life. We have partnered with two local Wisconsin companies and one non-profit to bring you a unique selection.
New Life Lavender & Cherry Farm is family-owned and located near Baraboo, Wisconsin. They have created a place where visitors can relax and enjoy the sweet aroma of lavender while admiring breath-taking views of their farm. New Life strives to provide a place for people to re-connect despite the hustle and bustle of life. Jung Seed is offering a selection of New Life's lavender products perfectly paired with other Jung Seed products to create wonderful gift boxes.
Located in Neosho, Wisconsin, Honey Acres® has been keeping bees and producing honey since 1852. Now home to a honey museum, retail store, and manufacturing facility, all of their products are free of dairy and nuts, as well as Gluten-free certified. Jung Seed offers delicious honey treats from Honey Acres® boxed together with some of Jung Seed's popular items.
Thai Village produces handmade crafts that reflect the diverse cultures found in Thailand. They develop long-term relationships with local people in Thailand, providing dignified work to at-risk and low-income individuals. Help support the artisans by purchasing some of their unique one-of-a-kind gifts.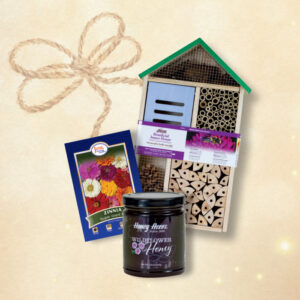 Includes one Deluxe Multi-Chamber Beneficial Insect House which attracts beneficial insects such as mason bees, leaf-cutter bees, lacewings, ladybugs, and more. Also includes one Wildflower Honey, multi-floral honey produced from the nectar of natural Wisconsin wildflowers ranging from Aster blossoms and Goldenrod to many different types of weeds, and one Super Giant Mix Zinnia (30 seeds).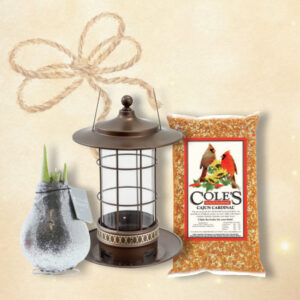 Includes one Orange Souvereign Amaryllis, one Classic Trellis Lantern Hopper Bird Feeder, and one 5lb bag of Cajun Cardinal™ Bird Feed, combines Sunflower Meats, Safflower, and liquid habanero chili peppers to make one hard-to-resist feed.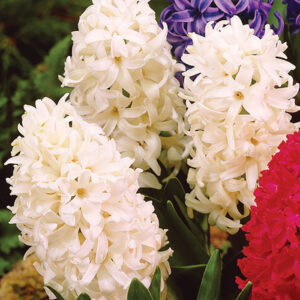 Blooms of pure white bells. Kit includes one bulb, forcing instructions, and a glass vase. The average height is 8 to 10 inches. Makes a great winter project to do with kids.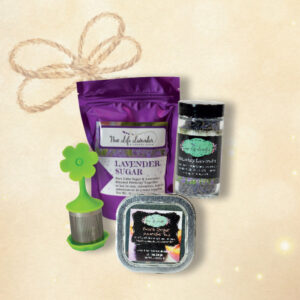 Includes one Culinary Lavender, one Lavender Sugar, and one Peach Ginger Lavender Tea with an infuser.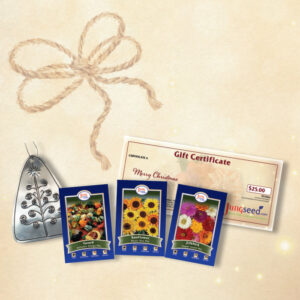 Includes one Christmas Tree Hand-Hammered Ornament handcrafted by the Thai Village artisans, one packet of Giant Mix Zinnias (30 seeds), one packet of Music Box Sunflowers (30 seeds), one packet of Autumn Wings Mix Gourd (30 seeds), and a $25.00 Jung Gift Certificate.
Other Recommended Reading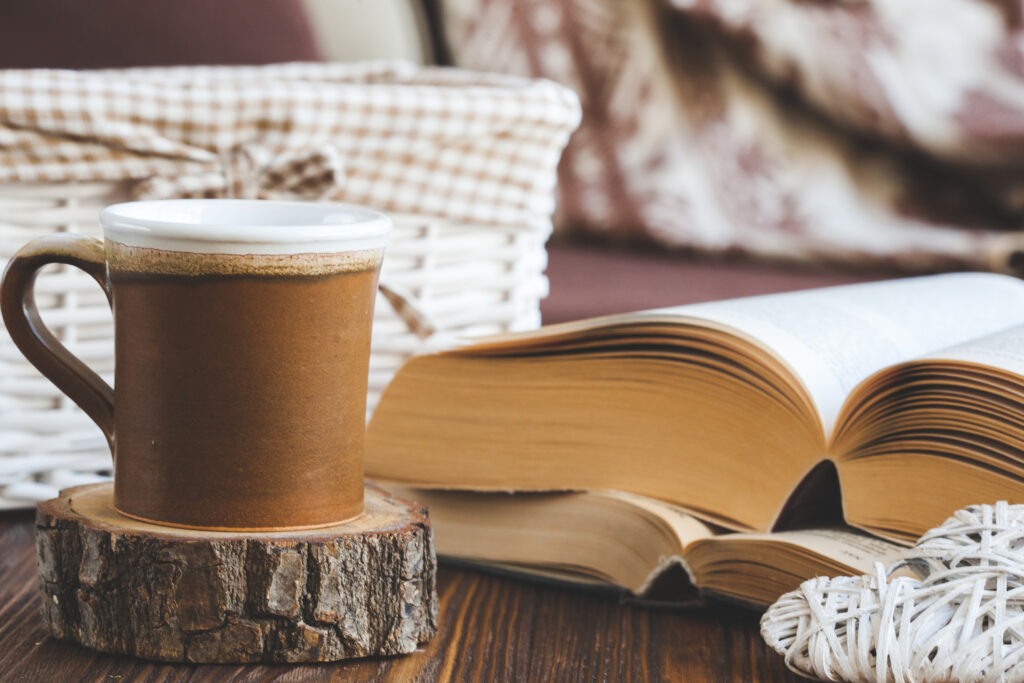 At Jung Seed Co, we strive to be your go-to guide for all your gardening needs. Our YouTube channel Jung Garden Center has a variety of videos where our experts provide gardening tips for all levels of gardeners. When you need reliable gardening advice, turn to the trusted experts at Jung.
If you are in the Wisconsin area, please visit us at one of our Jung Garden Center locations for all your gardening needs. Otherwise, you can browse our website. To receive info on new products, exclusive deals, and specials, be sure to sign up for our weekly email. Join our Facebook page, to discuss all things gardening!