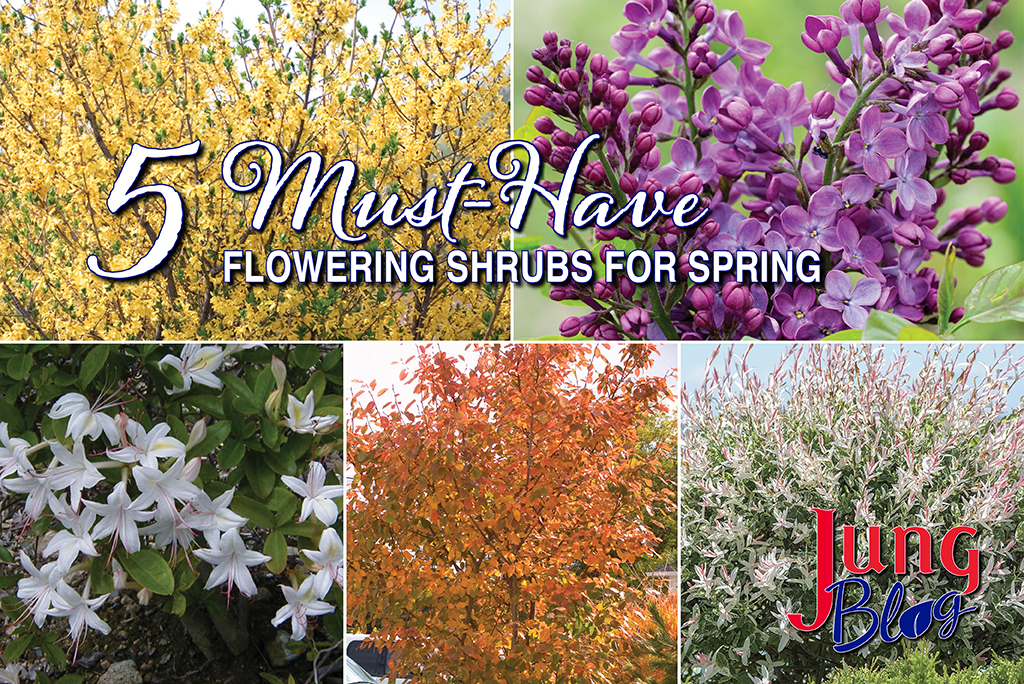 It's hard to believe, but spring is on the horizon. Soon the landscape will burst into growth, and the birds will return, allowing us to say goodbye to a long winter. One way to enhance your landscape is by adding spring color. Flowering shrubs offer many benefits to the landscape, including the year-round structure and a pop of color in spring. The benefits of flowering shrubs are endless. Each shrub has unique characteristics that provide value to you and your property. Today, we'll be highlighting shrubs that flower in spring.
A favorite sight in late spring is the pop of color provided by Azaleas. These classic shrubs are literally covered in blooms from late May to early June. 'Candy Lights™' is a beautiful Azalea with hardy flower buds to -30°F, allowing gardeners in northern climates to enjoy the blooms each year. Azaleas require acidic soil, so test your soil before planting them and make the necessary amendments.
Consider the 'Weston's Innocence' Azalea if you enjoy white flowers. A unique trait of this variety is flowering time, which occurs in summer, not spring. However, the wait is worth it, as the fragrant blooms cover the shrub. This shrub's glossy foliage and mounded habit create season-long interest in fall.
For early blooms in spring, consider the Rhododendron. This close relative of the Azalea boasts many of the same features, with earlier flowers. The variety 'Black Hat®,' a new addition to the Jung plant collection, offers longer blooms than other Rhododendrons. In cooler weather, the foliage becomes purple-black to create a unique appearance in the landscape. The rose-pink flowers of 'Black Hat' are the cherry on top as they cover the shrub in spring. Like Azaleas, Rhododendrons require acidic soil.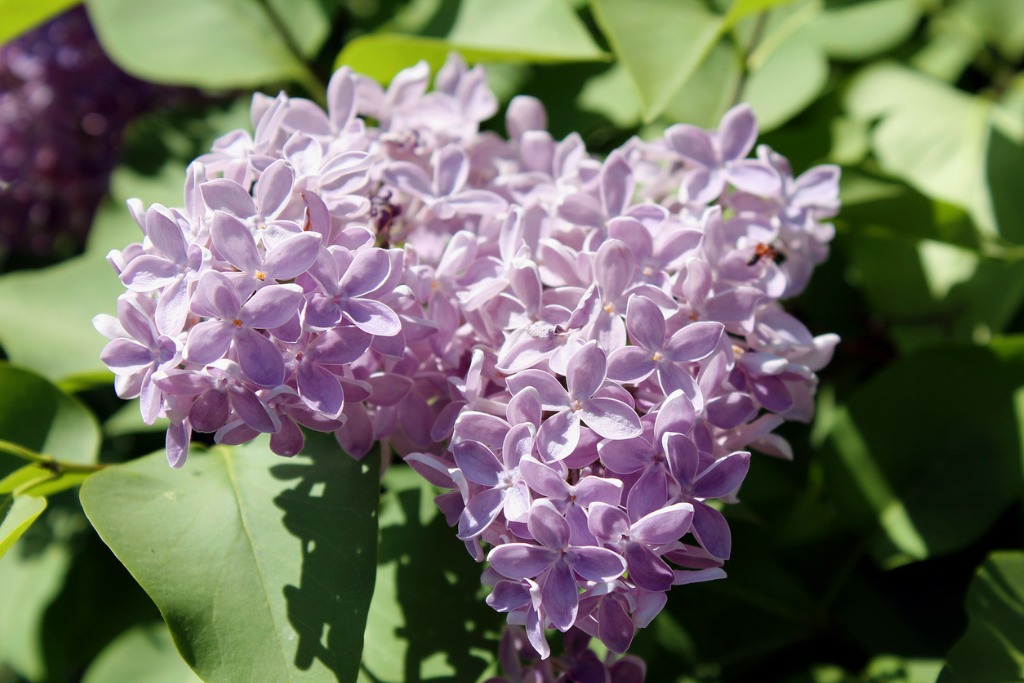 I'll never forget the scent of Lilacs blooming at my grandparent's cabin in northern Wisconsin. We'd collect a bouquet of purple flowers each spring to enjoy their fragrance and purple blooms. This classic shrub can be found in young and old landscapes, providing a brilliant floral display with a charming fragrance. While the common lilac is prevalent, many Dwarf Lilacs are available for gardeners with limited space. You can even grow Lilac trees!
The Bloomerang® series features dwarf lilacs with a reblooming habit. In late spring, tiny and fragrant blooms accent the plant. As summer continues, the plants produce additional flowers that provide the same fragrance and color. These plants are excellent for gardens with limited space and come in several colors, including pink, purple, and dark pink.
Wonderblue Lilac is a unique shrub with sky-blue flowers. Blue is hard to find in the plant world, but this plant features lavender-pink buds that quickly open to reveal light blue flowers. Another good lilac for small spaces, reaching only 4-5 ft tall.
Do you need a tree for a small space? Consider the Canada Gem Lilac Tree. In late spring, fragrant violet-lavender flowers blanket the canopy. 'Canada Gem' features a rounded shape that fits next to a house or patio.
Along with dwarf cultivars, you can find classic favorites that resemble the common lilac. 'Monique Lemoine' features masses of double white flowers that look wonderful in a vase. 'Declaration' is a disease-resistant hybrid with dark reddish-purple blooms. Another classic is the Beauty of Moscow Lilac, featuring pearl pink buds that open to pale lavender double flowers. These hybrids grow up to 12 ft, slightly shorter than the common lilac. Suppose you're looking for classic lilac blooms and fragrances from your childhood. In that case, the Common Hedge Lilac is an excellent choice for hedges and accent plantings.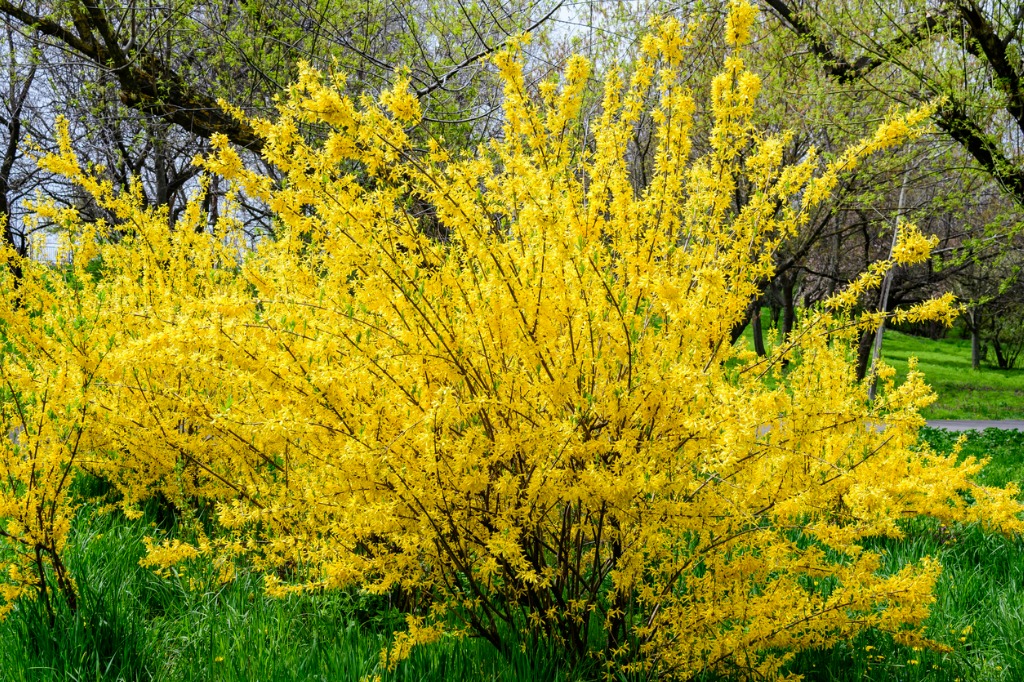 I enjoy walking around the neighborhood in spring to glimpse the various plants in bloom. Everything from bulbs to shrubs and trees, forsythia stands out with its cheerful yellow flowers covering the branches from top to bottom. 'Meadowlark' is a classic variety that boasts flower-bud hardiness down to -35°F. As a result, you can grow forsythia across the Midwest with a consistent bloom each year. This shrub reaches 8-10 feet tall, giving you structure and a gorgeous show in spring. Once established, this variety tolerates heat, drought, and pollution—an excellent choice for informal hedges or accent plants.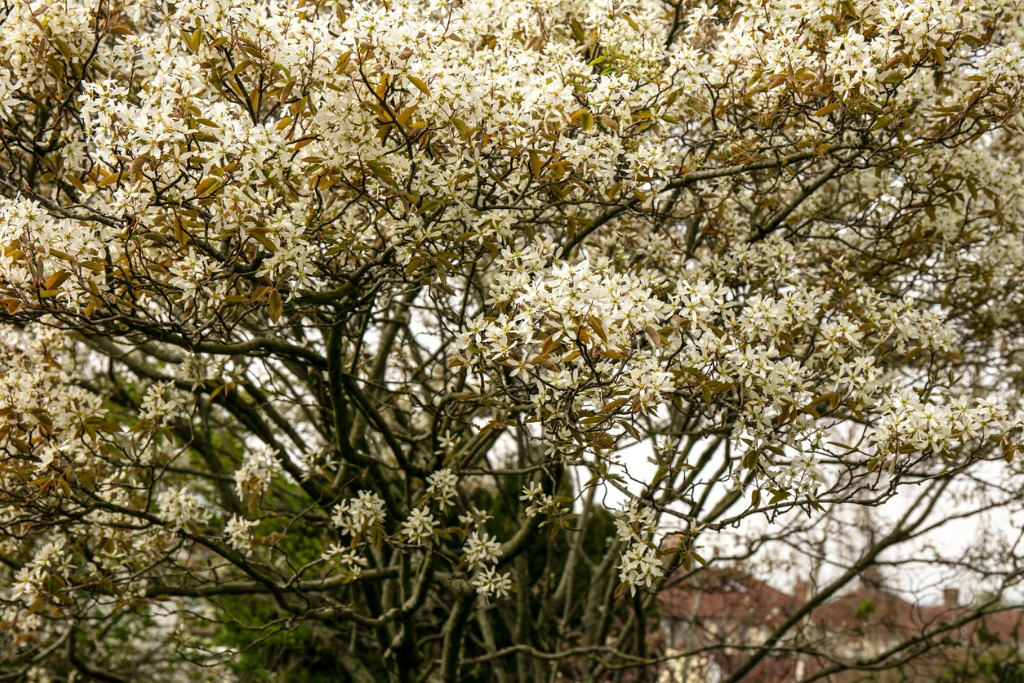 A favorite shrub of mine is the Serviceberry. Depending on the species, this plant is also considered a small tree. The pale white blooms of Serviceberry stand out in spring, attracting pollinators with their small but eye-catching colors. As the flowers fade, green berries grow, ripening in late summer. The dark edible berries cover the plant and have a blueberry-like flavor, perfect for fresh eating. You can also make a pie, jams, and other desserts from the sweet fruit. Wildlife enjoys this shrub, too, as the birds will eat any fruit you leave on the plant. In fall, the green foliage transforms to bright orange to illuminate the landscape. Serviceberry comes in 30 different species, with nearly all of them being native to North America. 'Autumn Brilliance' features an upright and tidy habit on multiple stems and offers the numerous benefits of other Serviceberries. This plant grows in various sites but does best in full sun, with rich, moist soil. These graceful-looking shrubs can be used in group plantings or as a specimen. Planting them in groups brings out the best color and fruit production.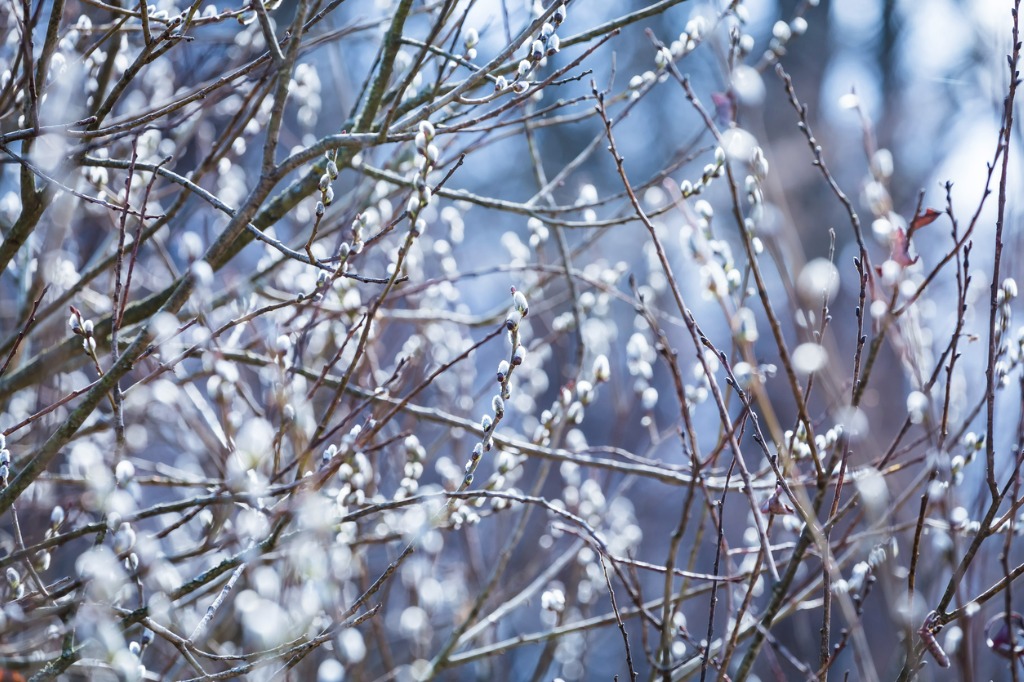 If you're looking for unusual blooms, consider the fuzzy flowers of Pussy Willow. This large shrub grows 15-20 ft tall, making it useful for screens or informal hedges. You can also grow it as a specimen. In early spring, the large catkins unfold, revealing unique blooms that cover each branch. You can enjoy the flowers inside too! Cut off the branch ends in early spring and add them to a vase of water. Pussy Willow is one of the earliest blooming shrubs in northern climates.

Spring is full of new life, and flowering shrubs are excellent plants to highlight the warming temperatures and new growing seasons.
Other Recommended Reading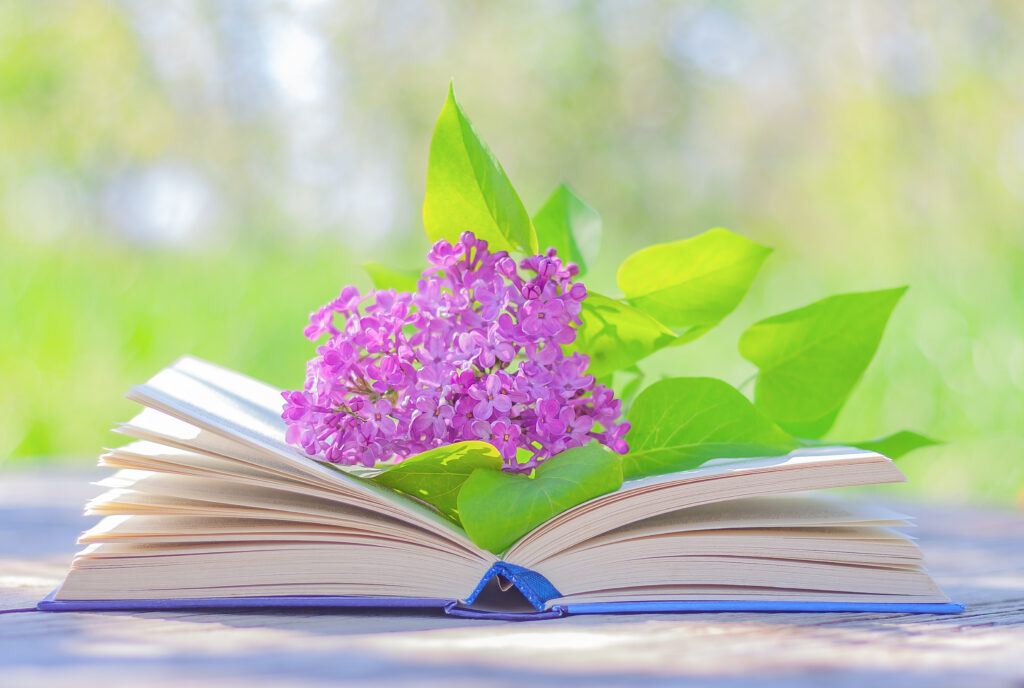 At Jung Seed Co, we strive to be your go-to guide for all your gardening needs. Our YouTube channel Jung Garden Center now includes our new video series All Things Green where our experts provide gardening tips for all levels of gardeners. When you need reliable gardening advice, turn to the trusted experts at Jung.
View our new catalog online or browse our website for your gardening favorites. To receive info on new products, exclusive deals, and specials, be sure to sign up for our weekly email. Join our Facebook page, to discuss all things gardening!
About the Author:  Matthew Olson is a professional horticulturist and garden writer.   He has a bachelor's degree in horticulture from UW-River Falls and is a certified professional with the Minnesota Nursery and Landscape Association.  His enthusiasm for plants and the outdoors brought him to the green industry.  He regularly writes articles about gardening for both gardeners and industry professionals.  He can be reached at matt@mattolsonhorticulture.com.