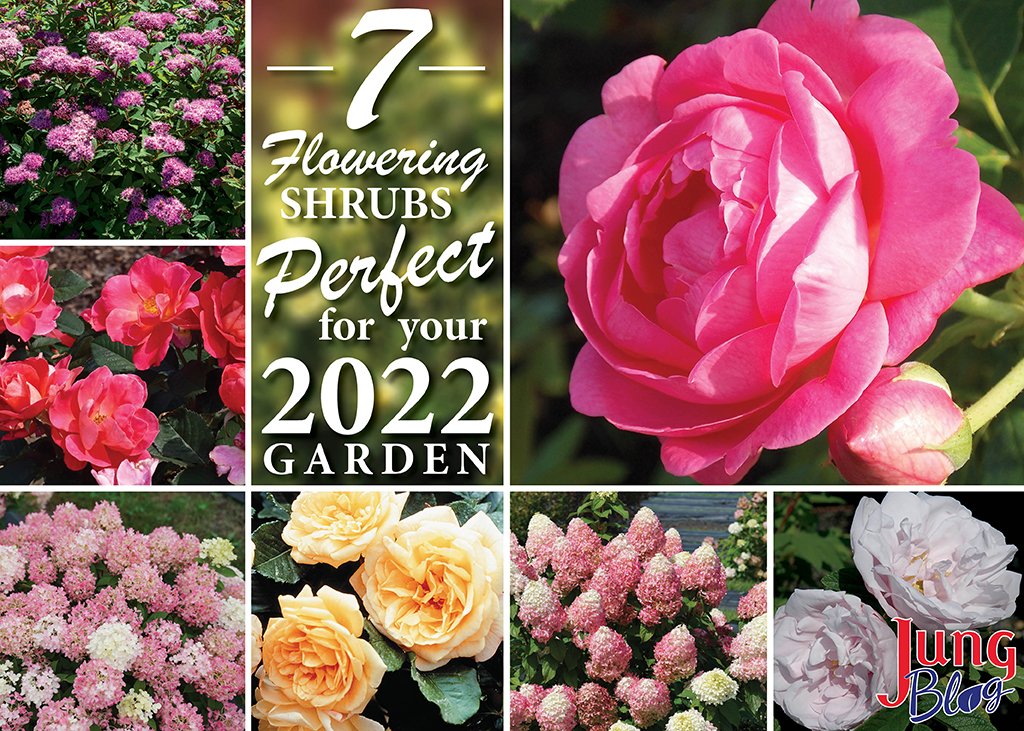 As we begin planning our spring gardens, many think about all the beautiful flowers they want to grow. However, did you know shrubs are the foundation of many landscapes? Shrubs do not have to be boring. Jung Seed has seven new shrubs that have real flower power!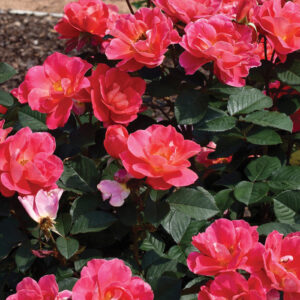 This rose has a vibrant coral color looks amazing in the landscape. The rounded bushes have dark green, disease-resistant foliage that allows the 3 1/2 inch double blooms to really shine. Self-cleaning plants bloom all summer long, requiring very little maintenance growing to a size of 3 to 4 feet. (Zones 4 – 9)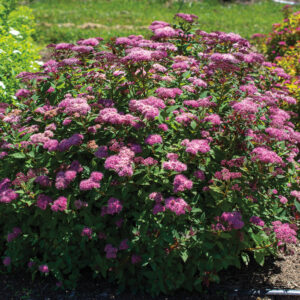 This Spirea has beautiful, blue-green foliage with pretty pink flowers. As new leaves emerge its deep burgundy gradually changes to blue-green so that multiple colors are present at once. In late spring, bubblegum pink flowers will appear with occasional rebloom occurring throughout the summer. It is low maintenance, deer resistant, and grows to 3 to 4 feet. (Zones 4 – 7)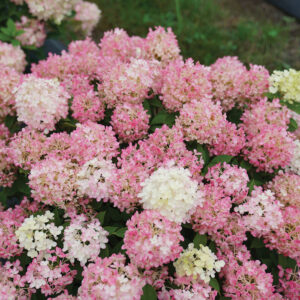 This petite panicle hydrangea is a tidy, low-growing, mounded plant that begins flowering in early to midsummer. The blooms emerge bright lime green before transitioning to white and finishing in tones of pink and red. The blooms practically hide the rich green foliage which turns eye-catching shades of orange-red in fall. (Zones 3 – 8)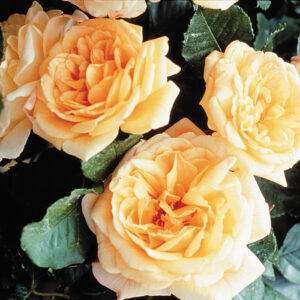 A super rose that is hardy, disease-resistant, and a prolific bloomer. It is one of the best yellow climbers, tough and vigorous with excellent overall disease resistance. It usually blooms through the entire summer with 3 to 4 inch double flowers of golden-yellow tinted with apricot growing to 10 to 12 feet. (Zones 5 – 9)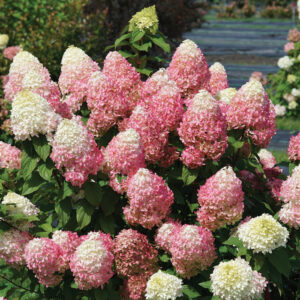 Beginning in early summer, white, cone-shaped flower panicles appear. As summer progresses, the blooms will transition to blush pink, then bright pink, and finally red, from the bottom up. Strong, sturdy stems hold the blooms upright for an impressive display growing to 6 to 8 feet. (Zones 3 – 8)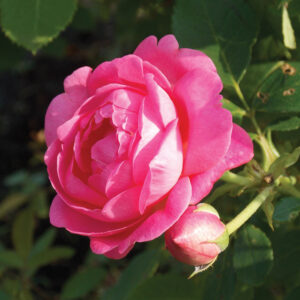 Sitting Pretty™ Grandiflora Rose
Sitting Pretty was a hit in our test garden, putting out wave after wave of blooms, all summer long. Bright pink, 3 inch double blooms look showy from a distance and smell phenomenal up close, emitting a wonderful damask fragrance. It likes full sun and grows 3 to 4 feet. (Zones 4 – 9)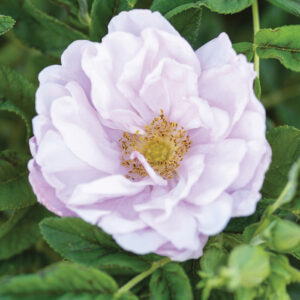 This shrub rose has lovely pale pink blooms which attract loads of pollinators. The rounded, upright shrubs have deep green, disease-resistant foliage that works well as a small hedge or border. Semi-double flowers are pale pink with hints of lilac and open wide to emit their strong clove fragrance. Expect the heaviest flush of blooms in late spring followed by an occasional repeat later in the season. (Zones 3 – 9)
Other Recommended Reading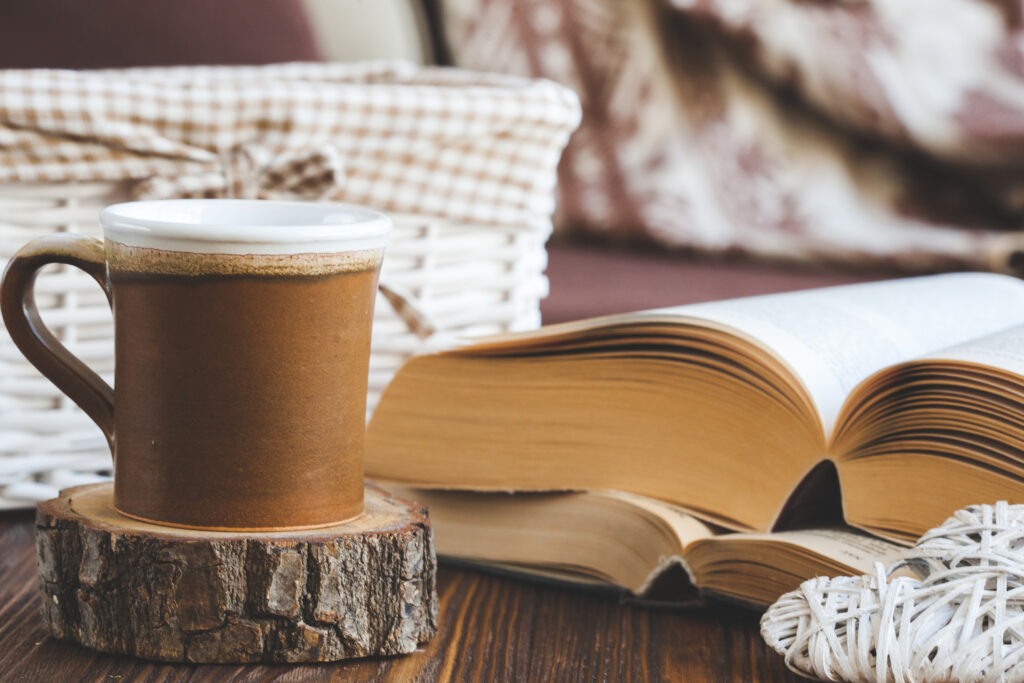 At Jung Seed Co, we strive to be your go-to guide for all your gardening needs. Our YouTube channel Jung Garden Center now includes our new video series All Things Green where our experts provide gardening tips for all levels of gardeners. When you need reliable gardening advice, turn to the trusted experts at Jung.
View our new catalog online or browse our website for all of your gardening favorites. To receive info on new products, exclusive deals, and specials, be sure to sign up for our weekly email. Join our Facebook page, to discuss all things gardening!