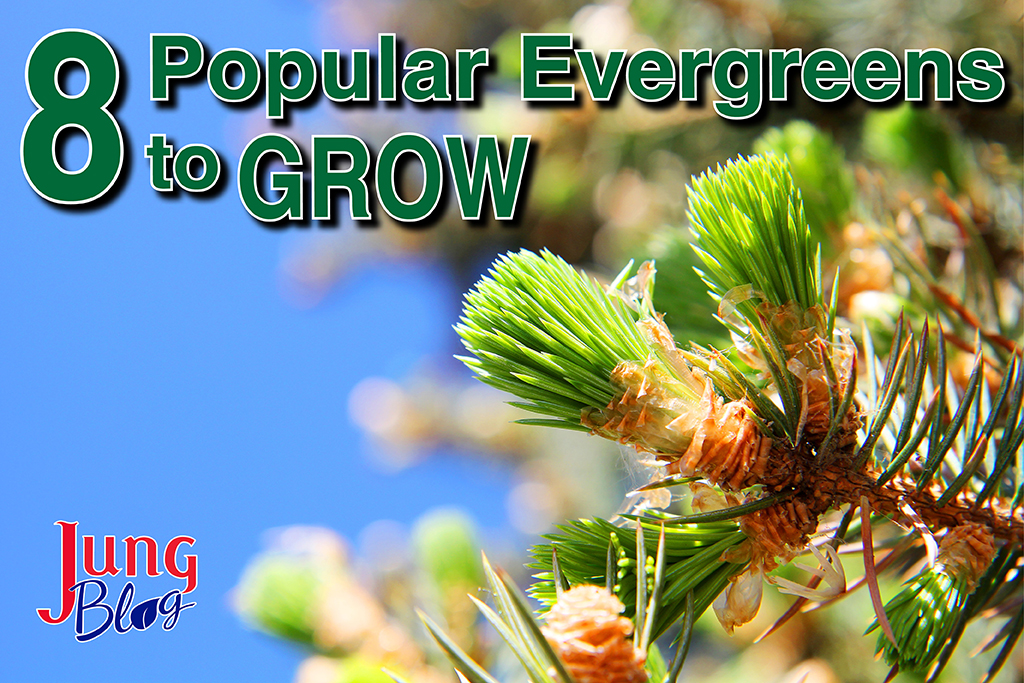 Now is the perfect time to observe the evergreens in our landscapes. You may be growing evergreens or would like to grow them. Either way, there are ample benefits to having these unique plants. The leaves of evergreens conserve moisture during summer and winter, allowing them to photosynthesize and provide greenery year-round. You can find evergreens in northern and southern climates. Today, we'll focus on species suitable for the north, where winters are long and cold. The majority of these conifers are native to the U.S.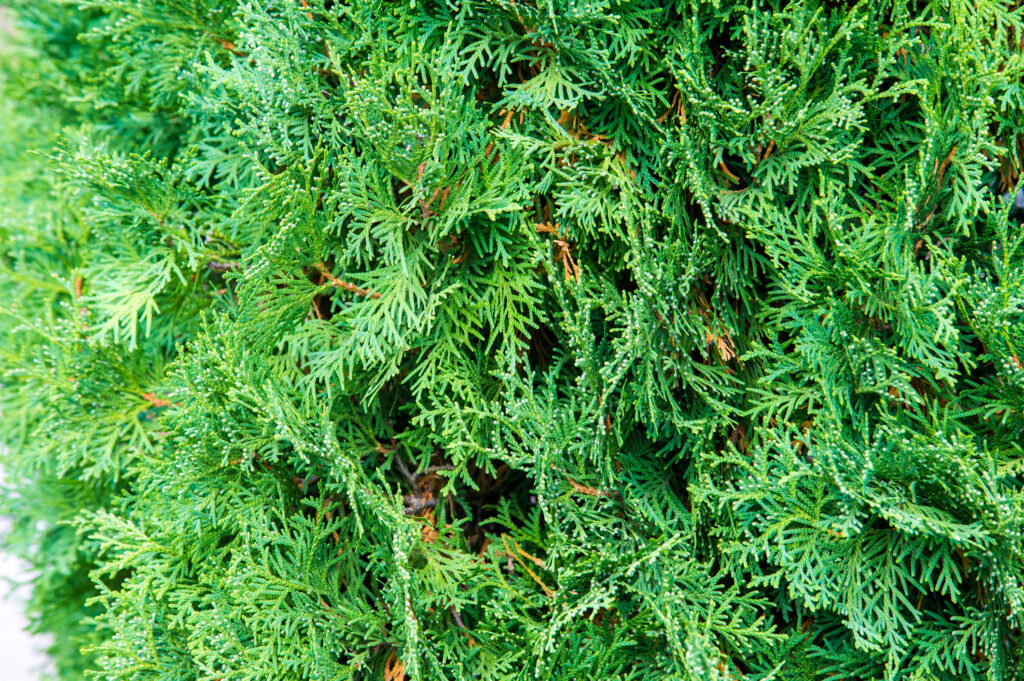 White cedar is a common name for this popular tree. In the wild, you can find them growing with a more open habit along rock formations, often with twisted, contorted trunks. The arborvitae you see in landscapes were bred for a compact, tidy habit. The straight and narrow shape of arborvitae is ideal for screens, windbreaks, or adding greenery in the yard. You can find cultivars 3-20 ft tall that are extra narrow or wide. There is a suitable arborvitae for everyone, and they smell good too! Birds often nest in their dense canopies.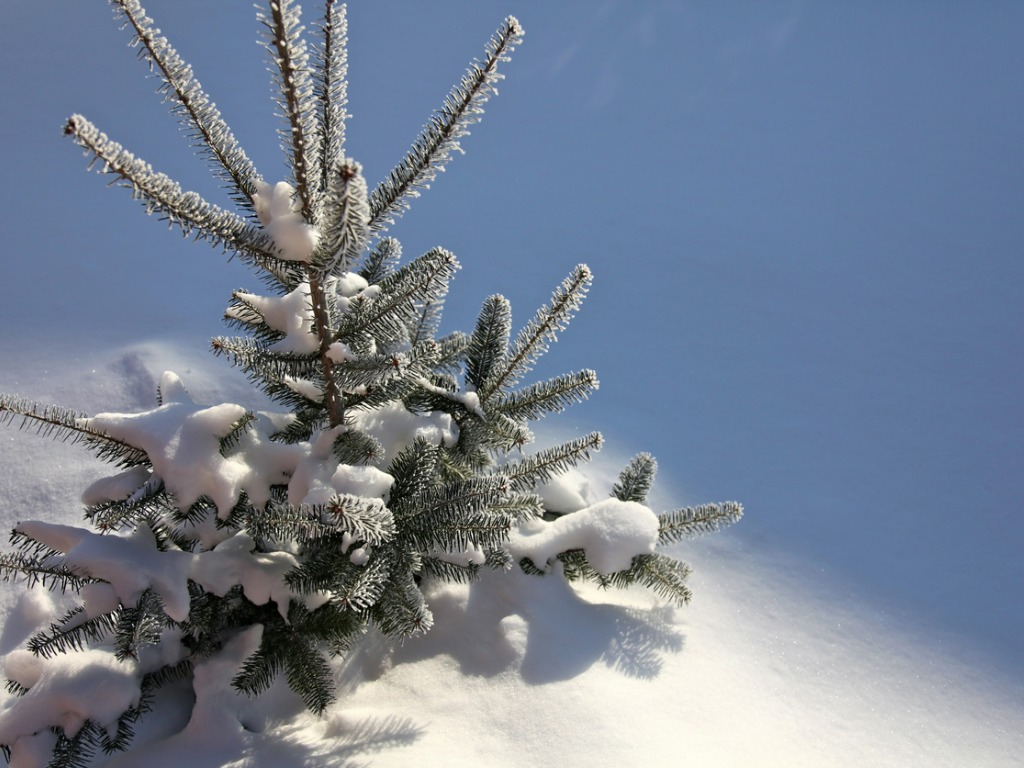 Fir is often used for commercial Christmas tree production, but they also grow well in the landscape. One thing that stands out is their glossy green needles, especially on a sunny winter day. Balsam fir has the conical growth habit of many evergreens but has a narrower growth habit. To form a screen, you may use them as specimen plants or group plantings. This species is native to the upper Midwest and Canada, where it grows in forests. Balsam fir is a good substitute for spruce in shady sites and an excellent tree for rural landscapes. It grows best in USDA zones 3-5.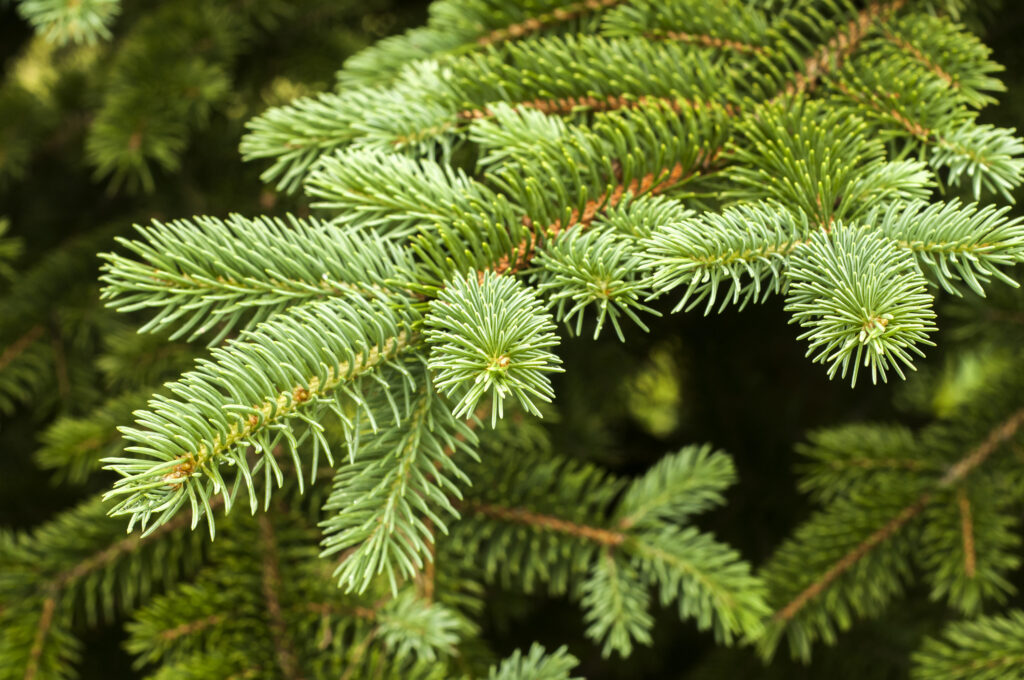 This variety of white spruce came from the black hills of South Dakota. In the landscape, it can be used as a windbreak because it has a dense canopy. It grows about 20-40 ft tall and is hardy to USDA zones 3-6. You should plant them away from roads treated with salt to avoid salt damage. The tree has a distinct pyramidal shape with blue-green foliage. Like many evergreens, it has attractive new growth.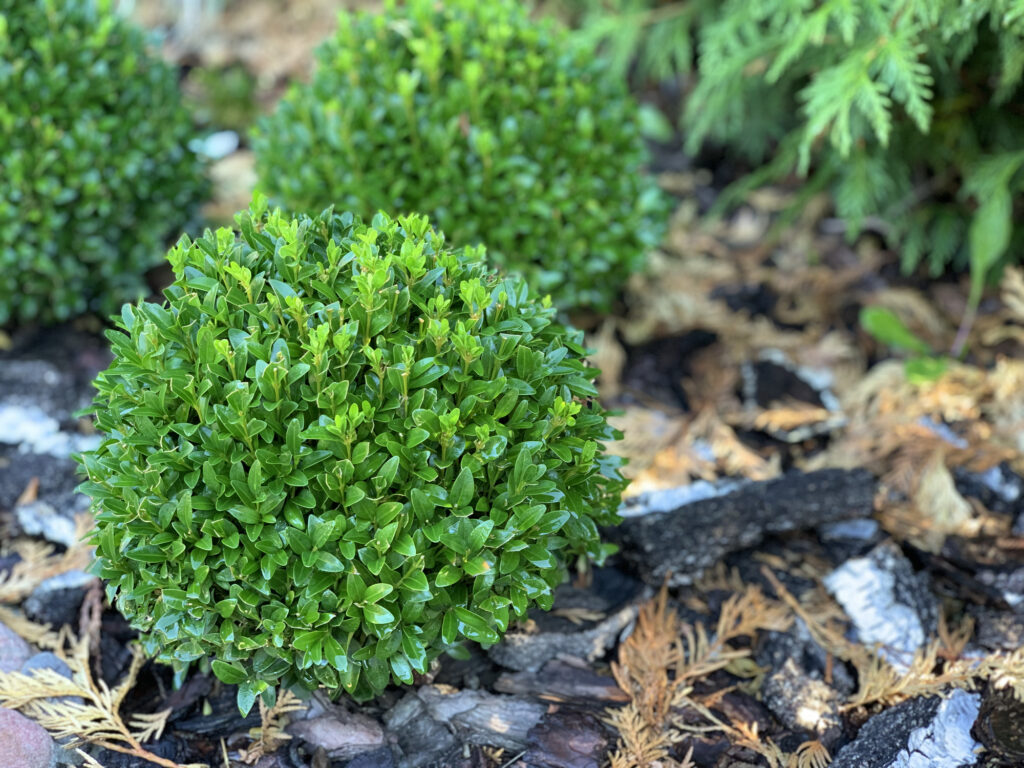 Many evergreens have needles, but not boxwood. These shrubs are excellent when used in a formal setting or along a foundation. If you like a tidy look, boxwood can be sheared into various shapes to suit your preferences. Site selection is essential, as they will turn brown if planted in sites with full sun in winter. It's best to plant them in sheltered locations. While slow growing, these plants are low maintenance and look good throughout the year.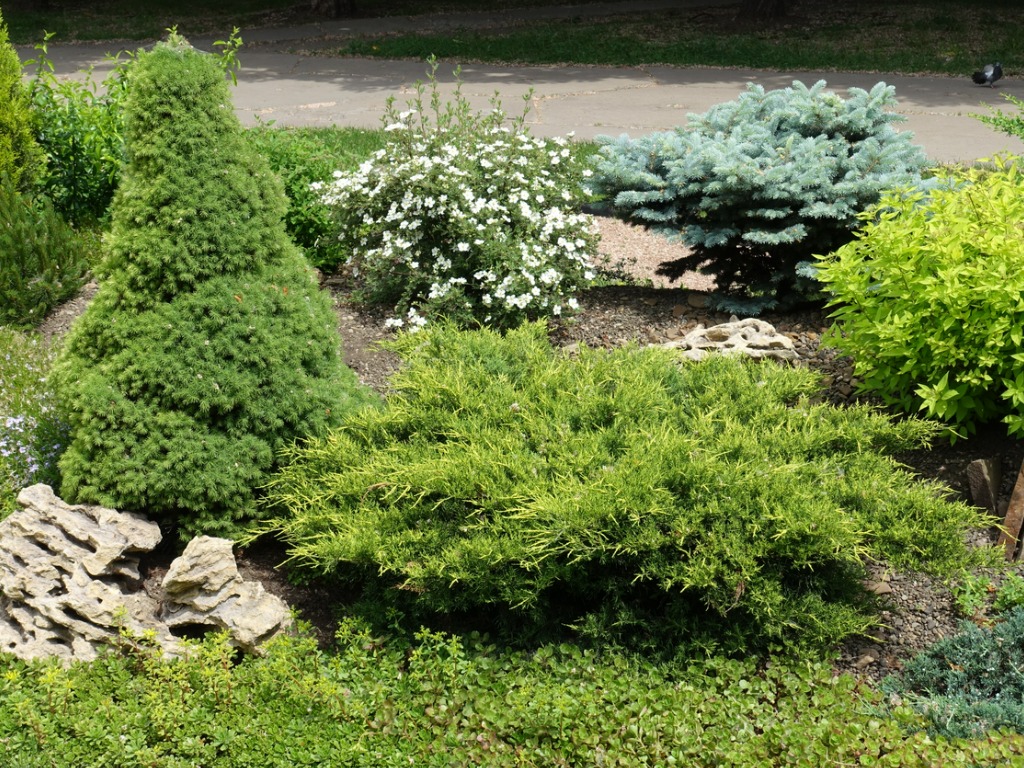 Dwarf Evergreens
Many of us have limited space, making it challenging to grow conifers (Needle-bearing plants). In recent decades, breeders have done extensive work with these species to introduce plants that can be grown in the tiniest of gardens. These dwarf plants have slow growth rates that prevent them from becoming large over time. In addition to their small size, many cultivars have unique colors, shapes, and textures. One example is the weeping white pine (Pinus strobus 'Pendula'), a cultivar of the eastern white pine with irregularly shaped branches and a weeping habit.
Another example is the weeping white spruce (Picea glauca 'Pendula'), which has a very narrow and upright growth habit, along with weeping branches. You should explore your local nursery or botanic garden to check out these incredible plants. They may look odd at first glance, but they are full of unique features that enhance the landscape.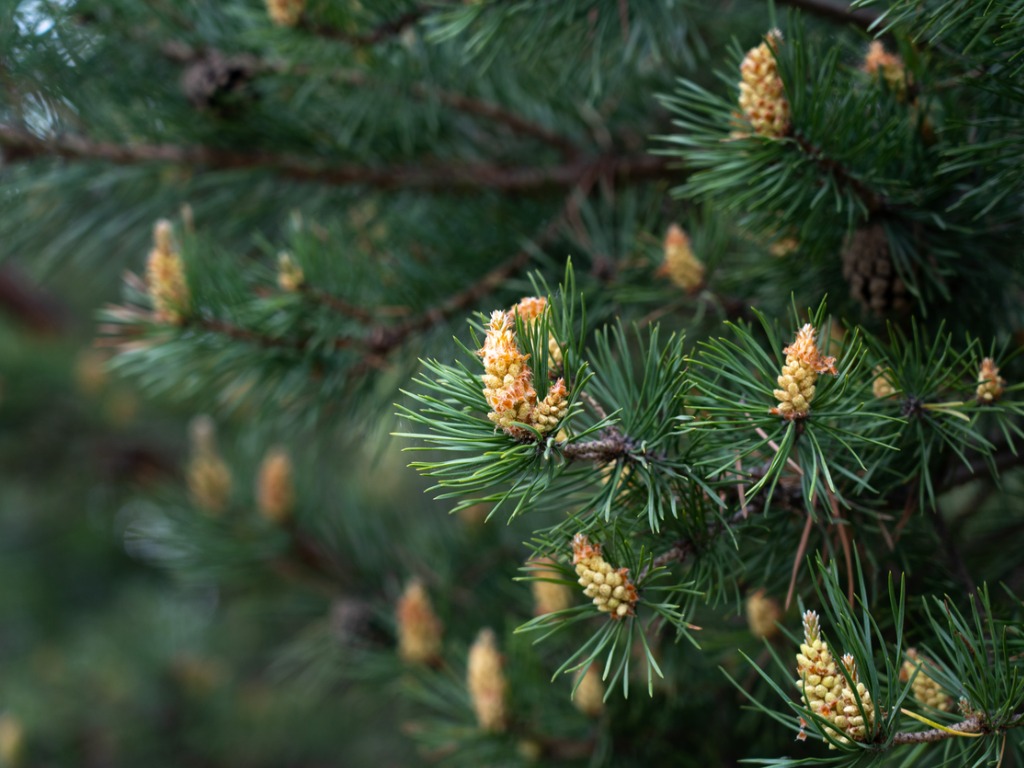 This native pine is the largest tree in the Midwest. It's often found growing in the upper Midwest and northeast forests but can be grown further south. These pines are better suited to large properties, as they can reach 100 ft tall. However, dwarf cultivars have been developed that grow well in small yards. White pine can be grown as a specimen tree or planted in small groups. This tree remains full to the ground while it's young but will shed its lower branches over time, giving it a traditional tree shape. White pine has soft, feathery needles that shine in the winter sun and provide bird shelter. It's best to plant in open areas, away from roads that are treated with salt. Gardeners often notice the interior needles turning yellow in fall. This occurrence is normal as the tree sheds the older leaves. Here's a fun fact: The individual needles on a pine tree live for three years before falling off.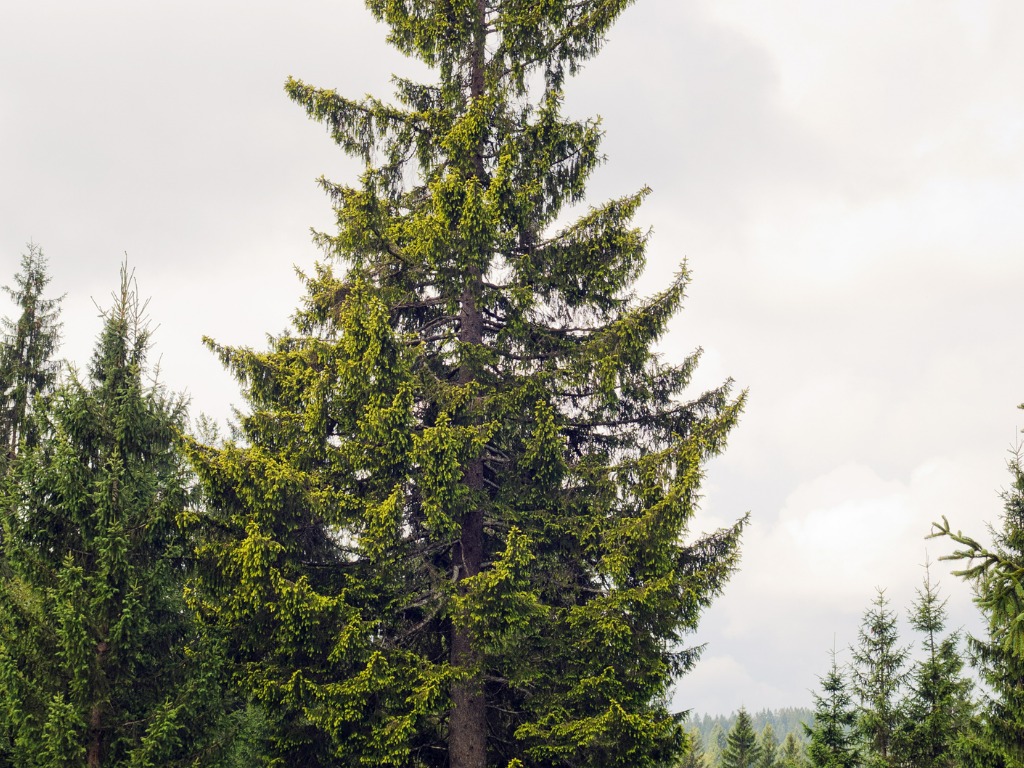 This European native makes a statement with its massive structure and weeping branches. You'll need space to grow this one, but they are long-living and durable. Some specimens in Europe are 200 ft tall! In our landscapes, they typically mature at 40-60 ft, a manageable size. The fullness of this plant is suitable for screen plantings, but they're good specimen plants too. If your space is limited, consider a dwarf Norway spruce, which has various shapes and growth habits. Another unique feature of this tree is the large cones that hang down from the weeping branches. You'll often find this spruce growing in parks and green spaces.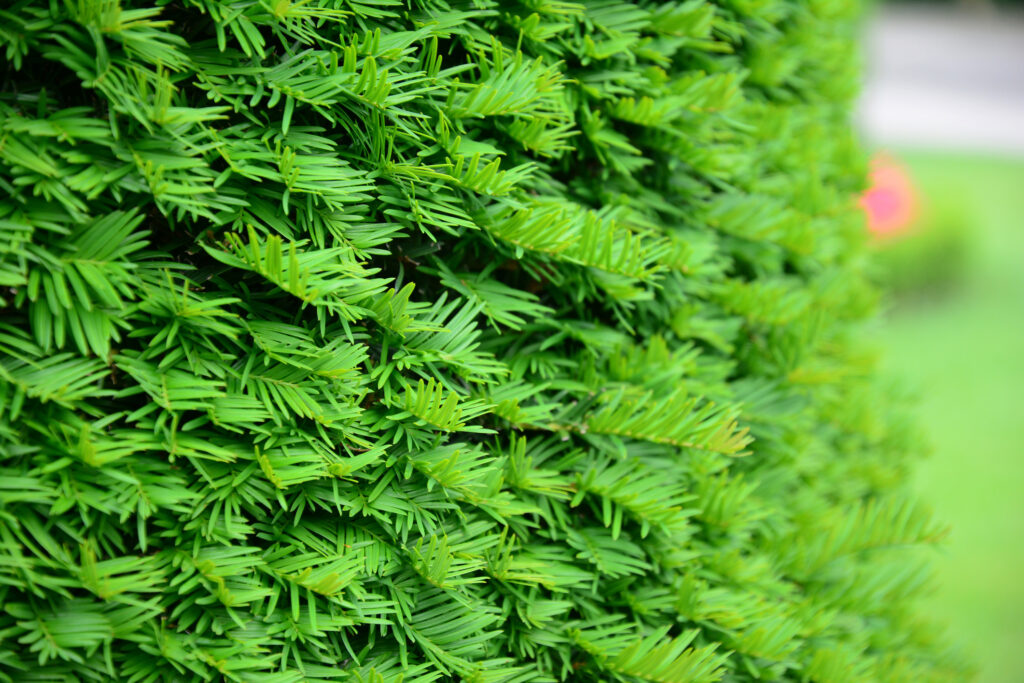 Like boxwood, yews are excellent foundation plants that can be sheared into formal shapes or allowed to grow naturally. If you're debating whether to plant yews or boxwoods, it's good to know your site conditions. Yew cultivars range from 3-20 ft tall, giving you more options on how and where to use them. You should plant them in sheltered locations to avoid winter burn. Yews are a favorite food of deer, while boxwood tends to be ignored. Part shade is ideal for yew and boxwood.

Evergreens are easy to spot this time of year. As you plan for spring, take some time to observe the evergreens in your area. You may find the perfect tree or shrub for your landscape.
Other Recommended Reading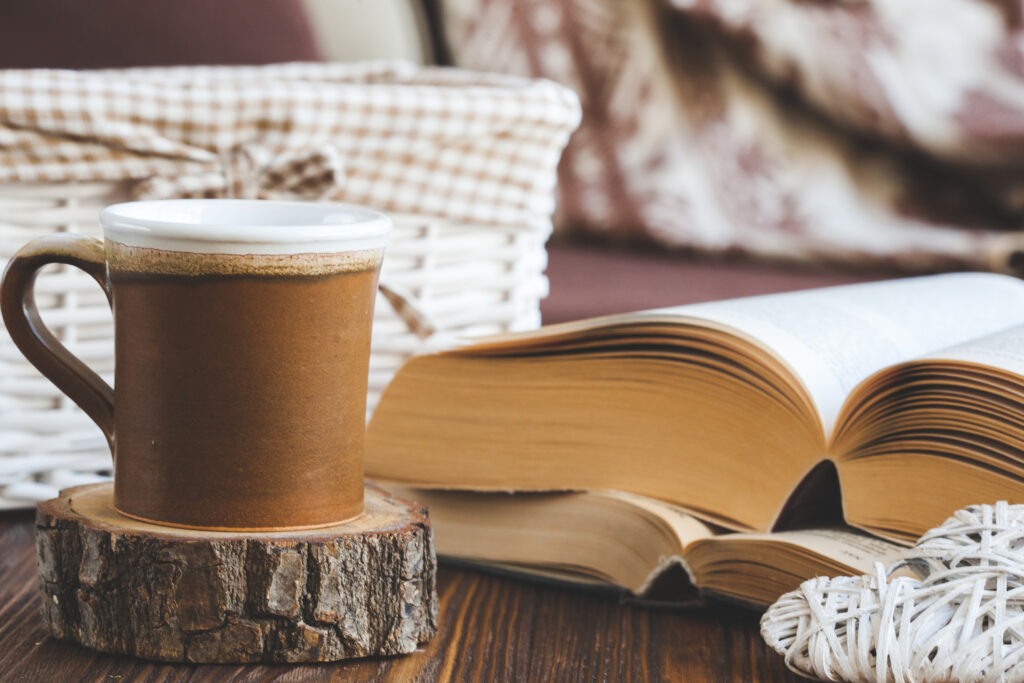 At Jung Seed Co, we strive to be your go-to guide for all your gardening needs. Our YouTube channel Jung Garden Center now includes our new video series All Things Green where our experts provide gardening tips for all levels of gardeners. When you need reliable gardening advice, turn to the trusted experts at Jung.
View our new catalog online or browse our website for your gardening favorites. To receive info on new products, exclusive deals, and specials, be sure to sign up for our weekly email. Join our Facebook page, to discuss all things gardening!
About the Author:  Matthew Olson is a professional horticulturist and garden writer.   He has a bachelor's degree in horticulture from UW-River Falls and is a certified professional with the Minnesota Nursery and Landscape Association.  His enthusiasm for plants and the outdoors brought him to the green industry.  He regularly writes articles about gardening for both gardeners and industry professionals.  He can be reached at matt@mattolsonhorticulture.com.