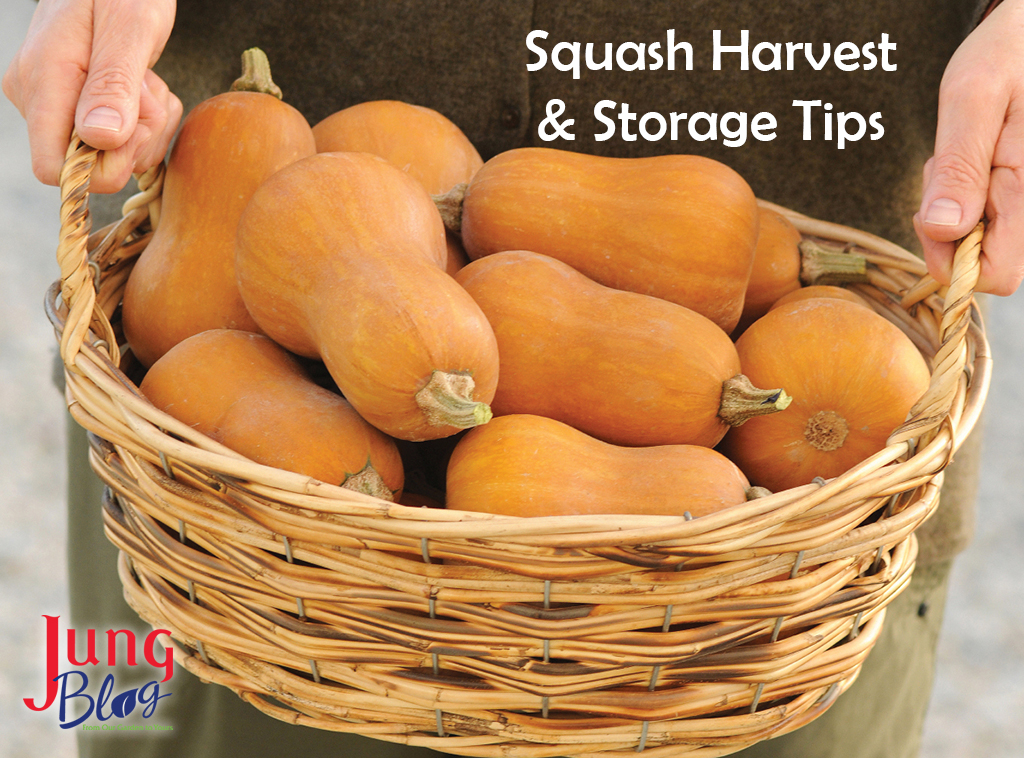 What fall dinner table would be complete without a delicious winter squash dish? Harvesting and curing squash takes time, patience, and a little know-how. Just because the squash has the correct coloration does not necessarily mean that its flesh will taste delicious. If fruits are harvested too soon, they will not have optimal flavor. Their flavor comes from the conversion of starch into sugar and this process is best attained by proper curing and storage after fruits have reached their maturity in the garden.
When To Harvest Squash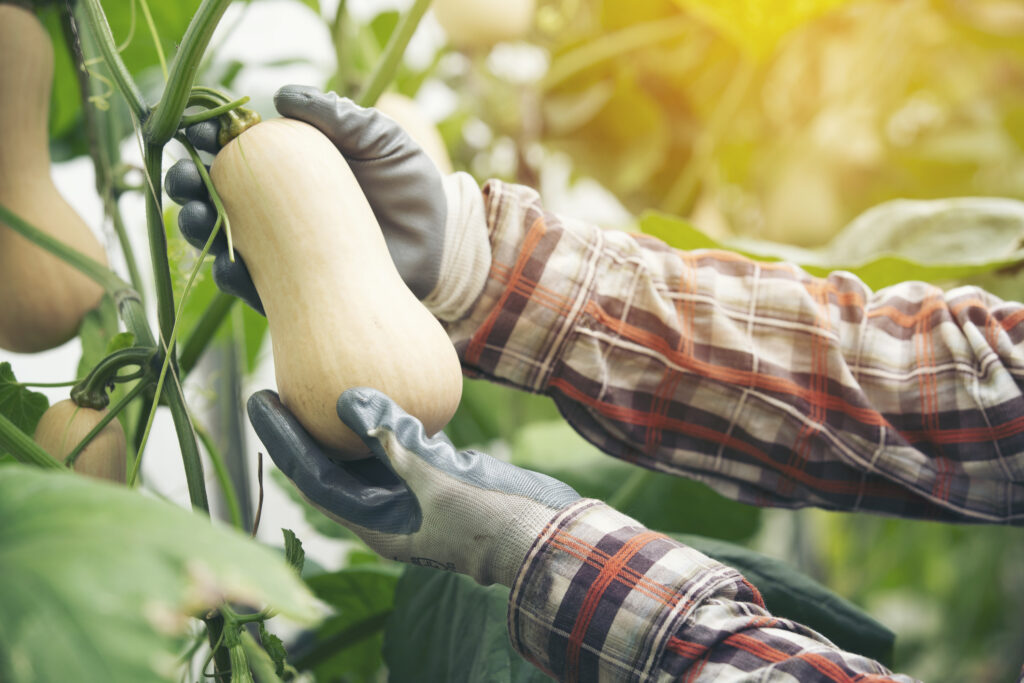 Marking your garden calendar when your squash first sets fruit is the best way to know when to harvest. The general rule for winter squash is to harvest them 50 to 60 days after the fruit is set. This is how long it will usually take for fruits to reach seed maturity. When fruits are harvested before seeds are full and plump, the fruit taken off the vine will continue the ripening process and rob all of the carbohydrates from the fruit itself, leaving the flesh of the squash utterly flavorless.
As mentioned, be patient and pay attention to when flowers get pollinated and fruit set occurs. If you are guessing at this, it may help to know when they turned color? Know that acorn squash will reach dark-green color maturity about 40 to 50 days before they should be harvested. Butternut squash will usually reach their characteristic tan coloration 2 to 3 weeks prior to peak seed-fill and maturity.
How To Cure Squash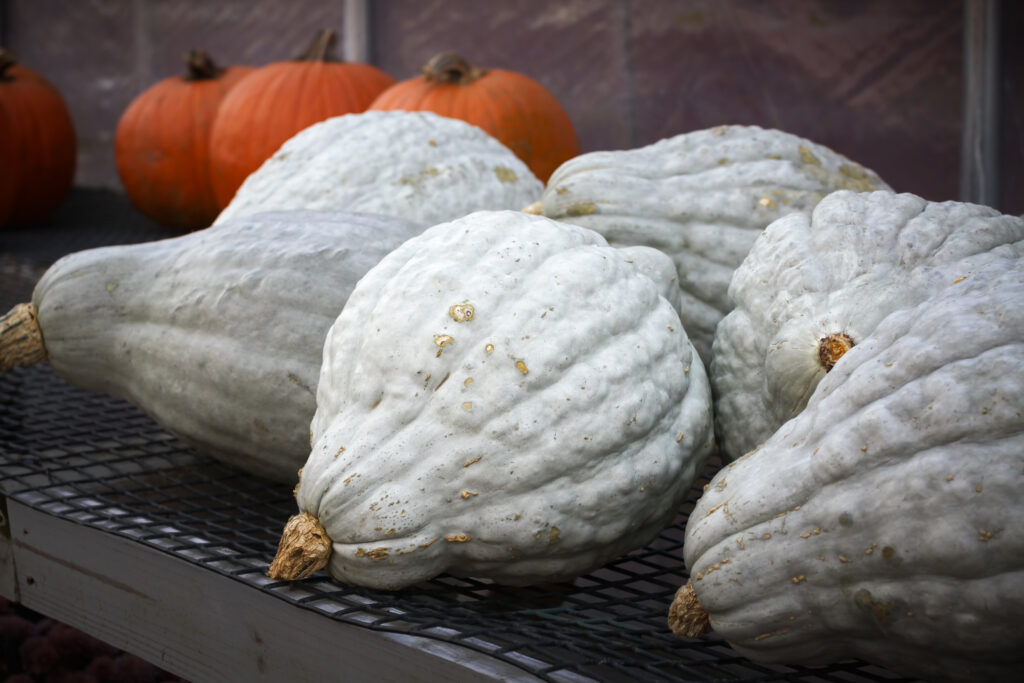 Outside
Once you harvest your squash, curing is in order. Squash can be cut off the vine, leaving 1 in. of the stem but leave them in the field to cure as long as it is sunny, and no threat of hard frost is imminent.
Indoors
If frost is threatening, move your squash to an indoor location but make sure it is warm with good air circulation. 80° to 85°F temperature range is ideal for curing for 5 to 7 days.
Squash Storage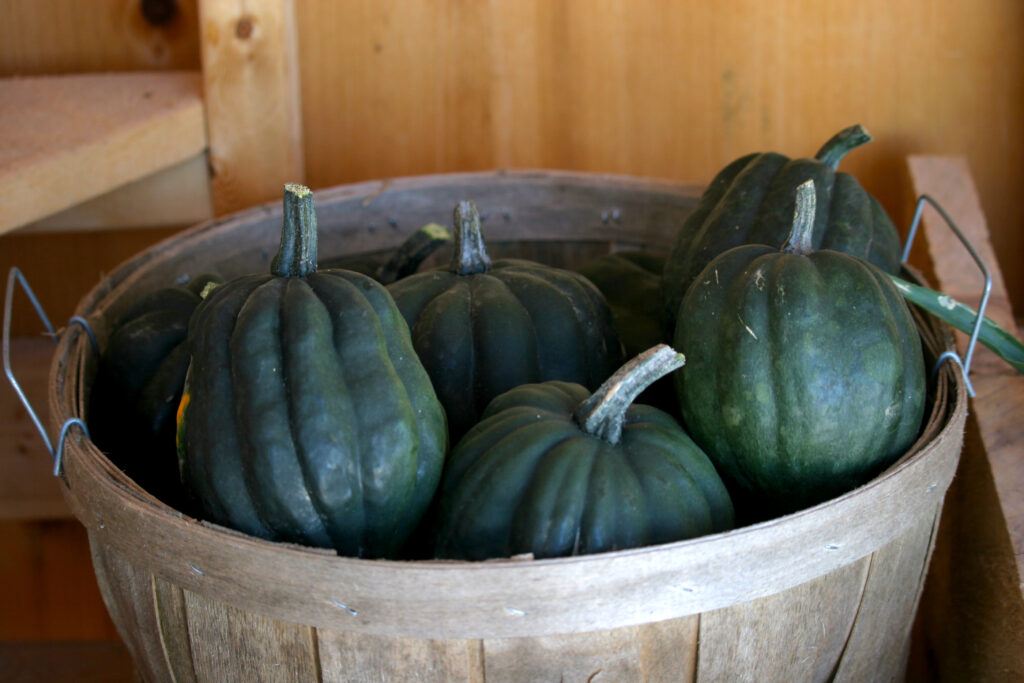 After this warm period of curing, fruits should then be stored in a humid but cooler spot with a temperature range of 50° to 60°F and good air circulation. If fruits get cut, cracked, or bruised remove them from your storage area away from any other fruits to prevent rot and fungus.
Top Tip – You will also want to store squash away from other fruits like apples, pears, and tomatoes. These fruits produce ethylene gasses that will shorten the storage life of squash.
Winter will soon follow but not before you have a wealth of stored squash to get you through bountiful rich seasonal meals with friends and family. Enjoy!
Other Reading Recommendations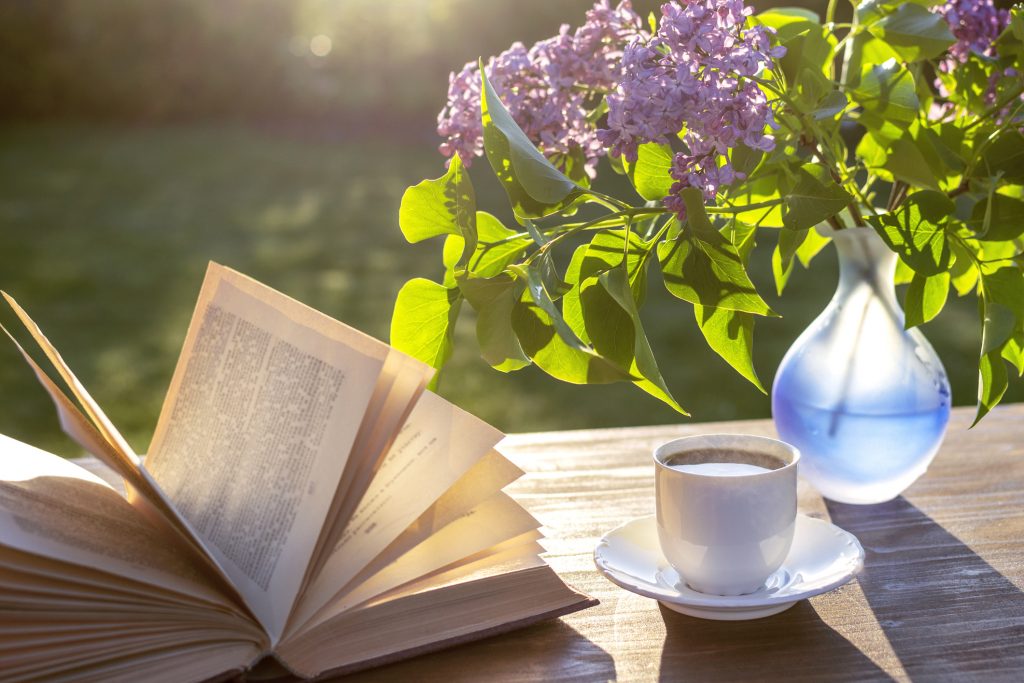 At Jung Seed Co, we strive to be your go-to guide for all your gardening needs. Our YouTube channel Jung Garden Center has a variety of videos where our experts provide gardening tips for all levels of gardeners. When you need reliable gardening advice, turn to the trusted experts at Jung.
If you are in the Wisconsin area, please visit us at one of our Jung Garden Center locations for all your gardening needs. Otherwise, you can browse our website. To receive info on new products, exclusive deals, and specials, be sure to sign up for our weekly email. Join our Facebook page, to discuss all things gardening!