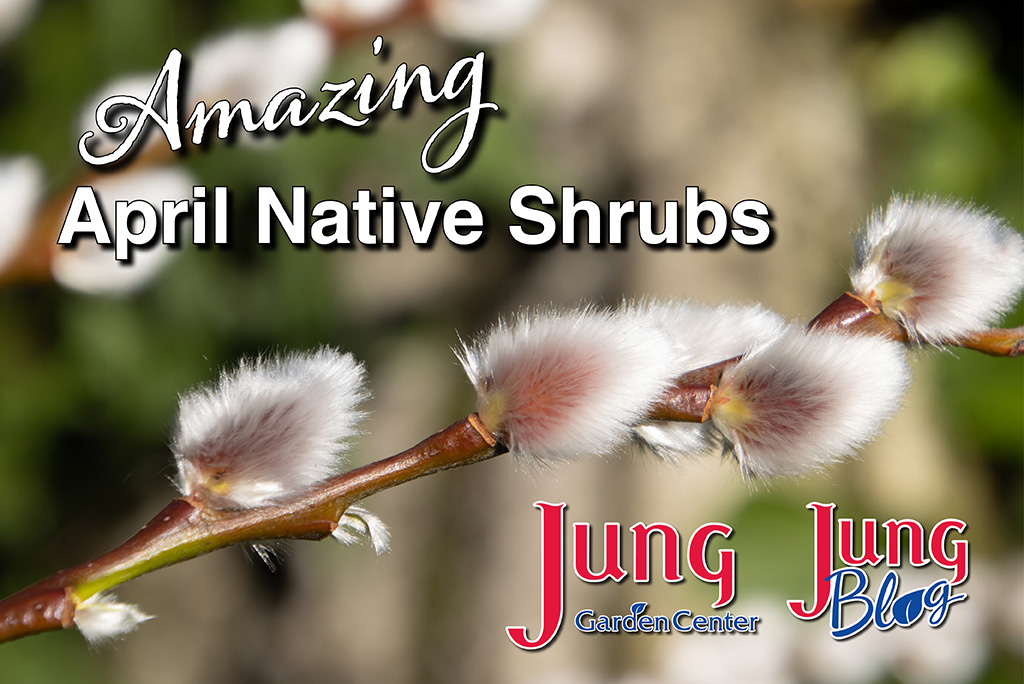 Each year, in April, some of my favorite native Wisconsin shrubs are coming into bloom in Wisconsin's woodlands and wetlands.
Before their leaves appear, these shrubs bloom joyfully in the woods and wetlands of our state. Getting to know these amazing spring shrubs, as well as enjoying their short-lived bloom is a rewarding and enchanting journey.
Eastern Redbud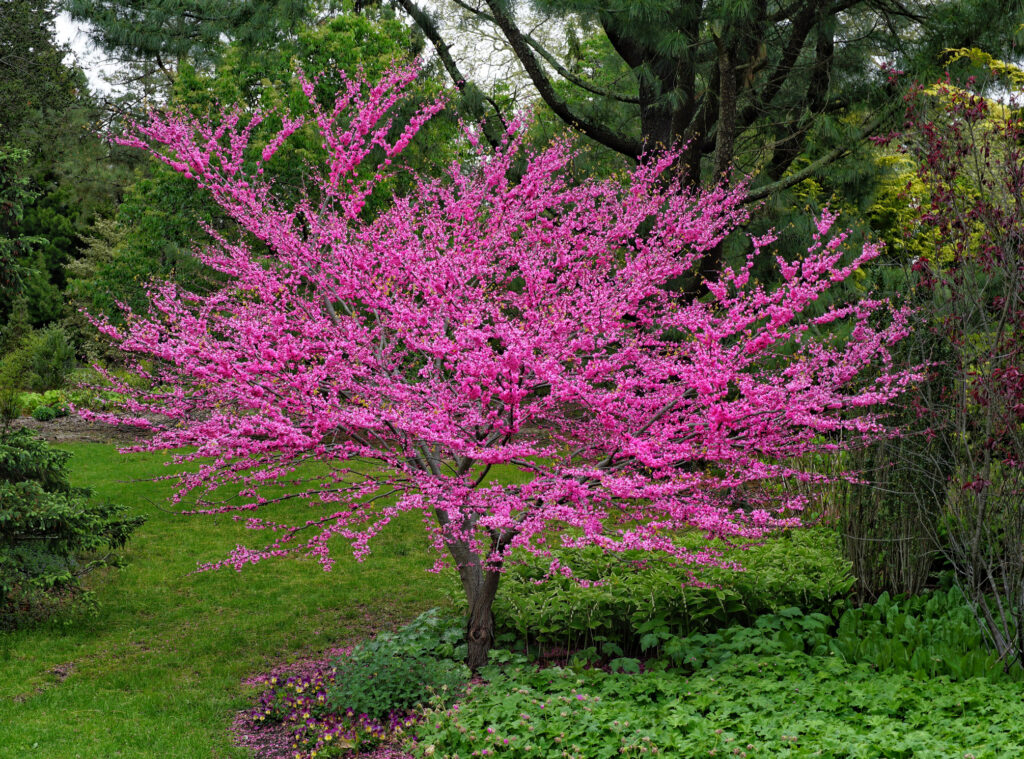 Eastern Redbud is another beautiful spring-blooming native shrub. Blooming on its bare stems, the tiny blooms appear in clusters all along the branches, rather than concentrated toward the end. This makes the redbud a magical shrub when in full bloom in late April and May.
Hazelnuts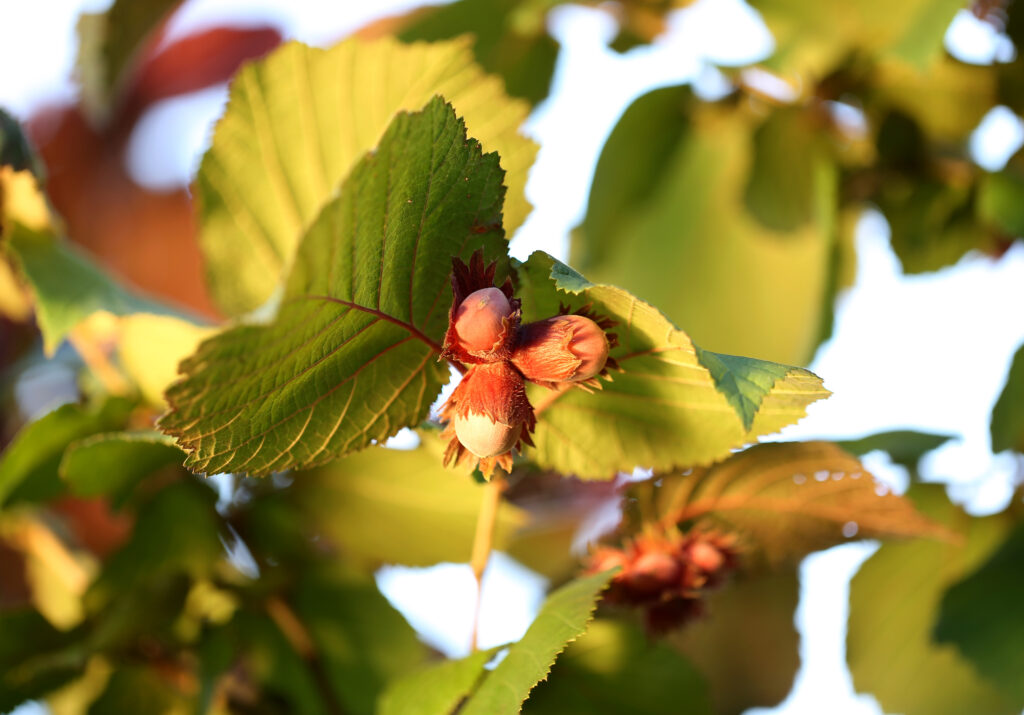 There are a number of garden hybrids and European varieties that have been introduced and are available in Jung Family garden centers.
The hazelnut blooms are unique. The male flowers are long, dangling structures that we easily see this time of year.
The female flowers are much more conspicuous, but elegant and beautiful when in bloom. These flowers look like sea anemones in beautiful reddish pink and purple. They are a joy to see when in bloom along the bare stems of hazelnuts in April.
Pussy Willow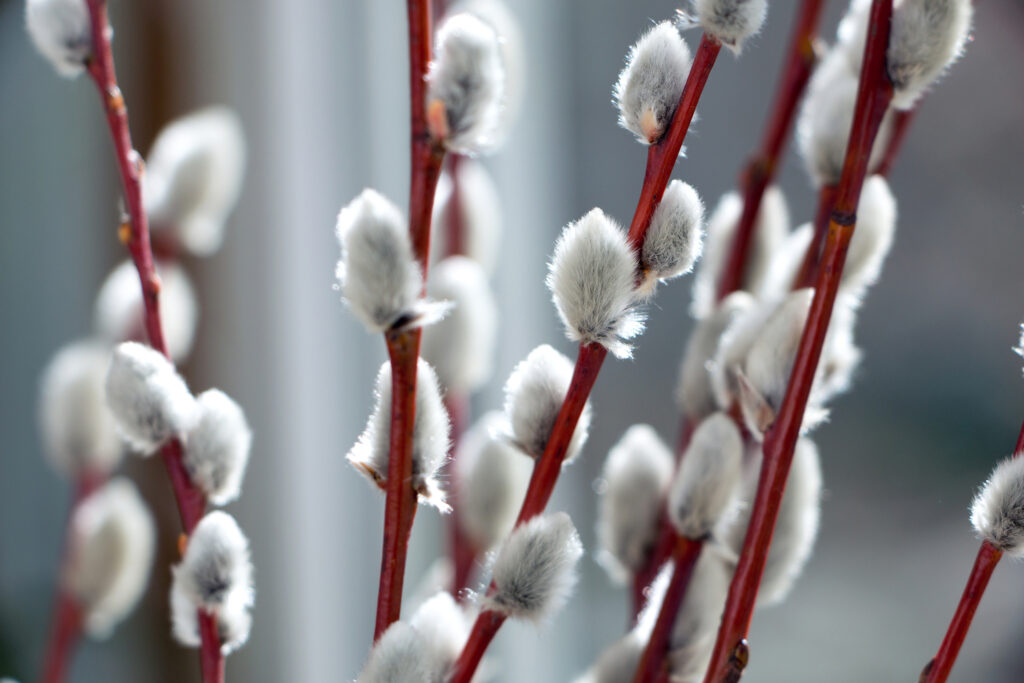 There are several different varieties of shrubby willows that produce catkins that we call pussy willows during early spring.
As they begin to emerge, covered with satiny, silvery "fur," the pussy willows bring back memories of springs gone by. Their enchanting tufts of silvery elegance adorn these shrubs from late March into April and May.
In addition to our native willows, there are many garden hybrid Willow varieties that have been introduced. These may be found in shrub form, as well as beautiful, dwarf weeping varieties grown on standards. Look for them this spring.

Some of the garden hybrid pussy willow trees and shrubs boast beautiful pink catkins, as well as classic white tufts.
What we see are tufts of protective "fur" that keep the tiny flowers protected throughout their early blooming season. Once they begin to bloom, pussy willows are an excellent plant for pollinators, such as early native bees, butterflies, flies, ladybugs, and moths.
Other April Shrubs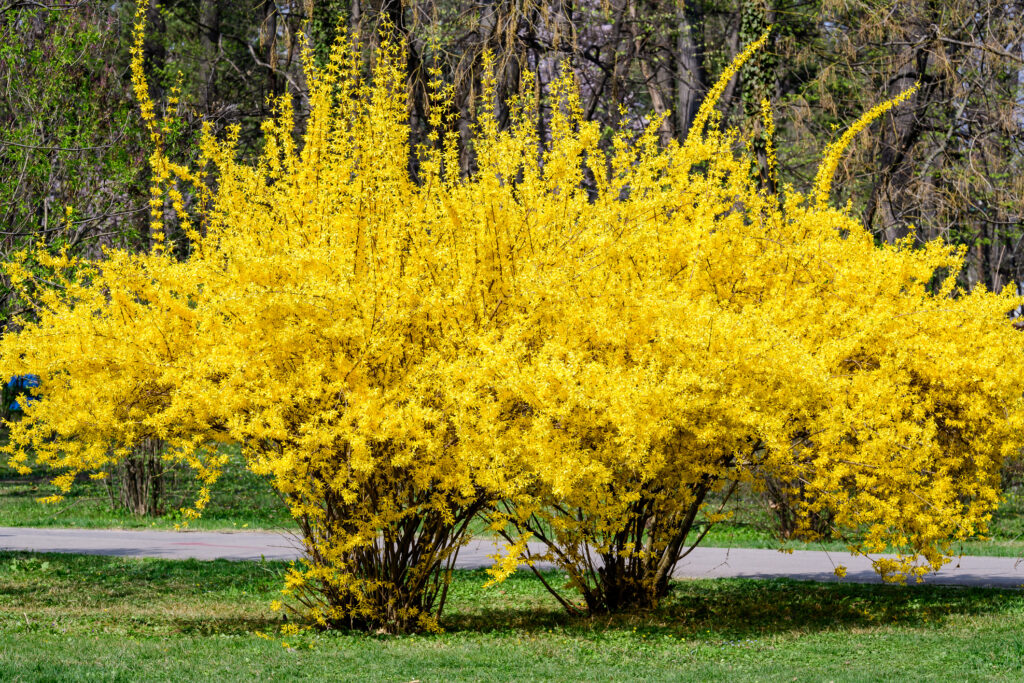 In addition to our native shrubs, there are several excellent garden hybrids shrubs available for early spring color.
Forsythia is one of the most popular and beautiful, blooming in a rich golden yellow during April. There are many varieties of forsythia available. Some are low-growing, while others are quite tall.
The magnolias are another group of beautiful, classic, early spring-blooming shrubs. Star Magnolia is especially popular, with its durable and dependable bloom showcase that begins each year in late March or early April. There are many other magnolia shrubs available, as well.
Enjoy these and other spring-blooming shrubs as the season arrives and nature puts on her spectacular spring show.
Other Recommended Reading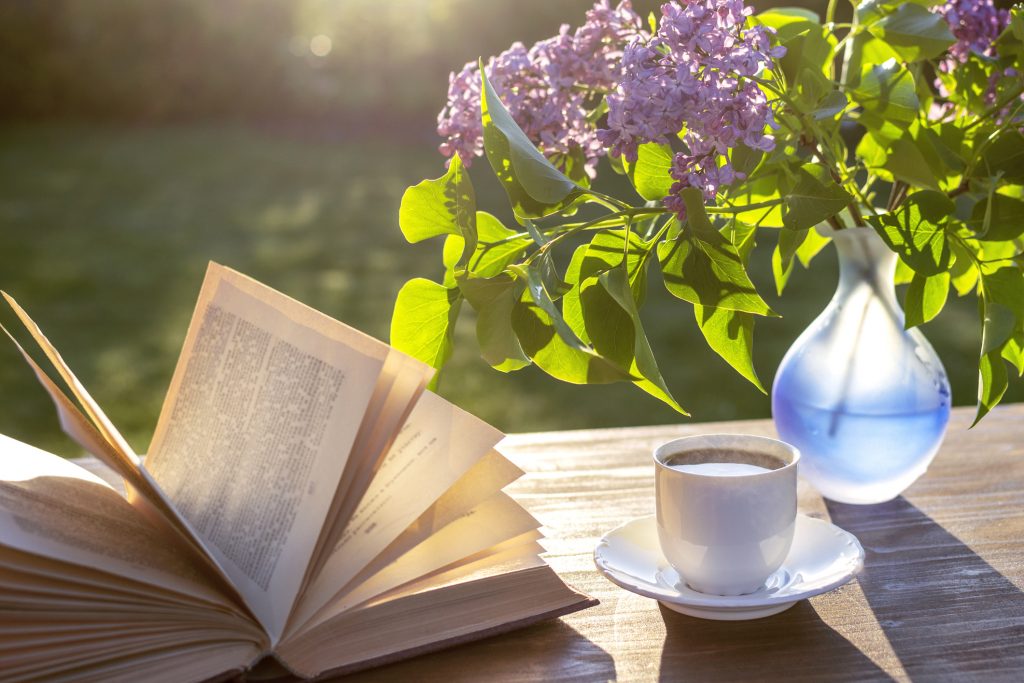 At Jung Seed Co, we strive to be your go-to guide for all your gardening needs. Our YouTube channel Jung Garden Center has a variety of videos where our experts provide gardening tips for all levels of gardeners. When you need reliable gardening advice, turn to the trusted experts at Jung.
If you are in the Wisconsin area, please visit us at one of our Jung Garden Center locations for all your gardening needs. Otherwise, you can browse our website. To receive info on new products, exclusive deals, and specials, be sure to sign up for our weekly email. Join our Facebook page, to discuss all things gardening!
About The Author: Rob Zimmer is a Wisconsin-based nature and garden columnist, author, public speaker, and radio host. Find him on Facebook and listen to Outdoors with Rob Zimmer every Friday, 11am-noon on WHBY.