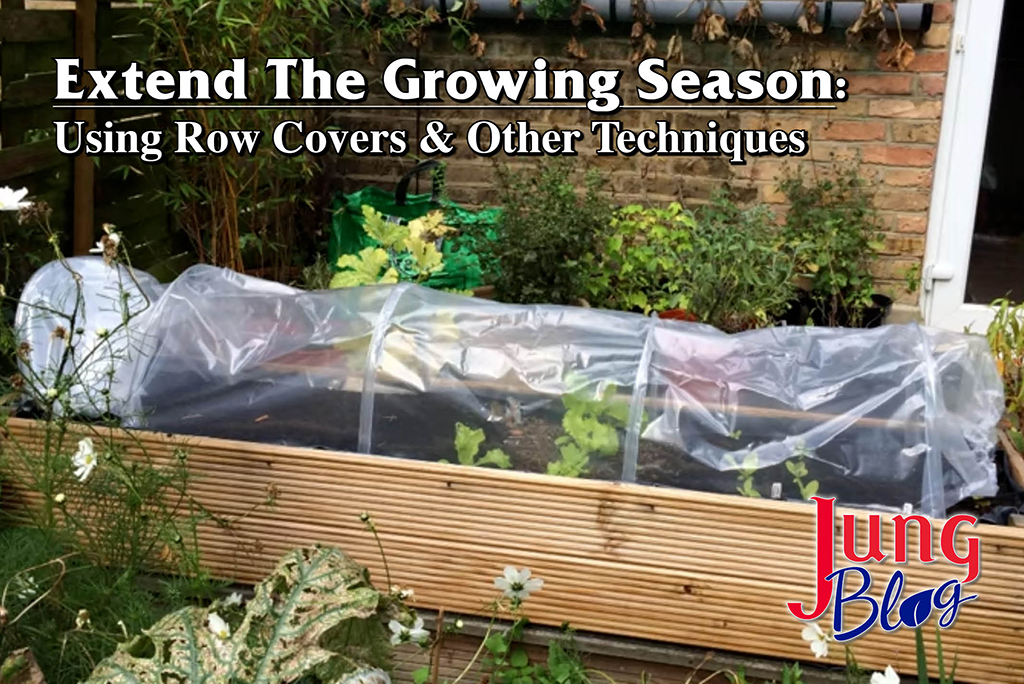 Keep Growing Fresh Vegetables All Year Long!
Want to extend the growing season? You can grow fresh vegetables well into the fall—or even all year long—by protecting them from the cold with a simple row cover, grow tunnel, or DIY cold frame. With all the hard work you did upfront, let's keep your plants going strong! Learn more.
Where To Grow Late Summer Or Fall Vegetables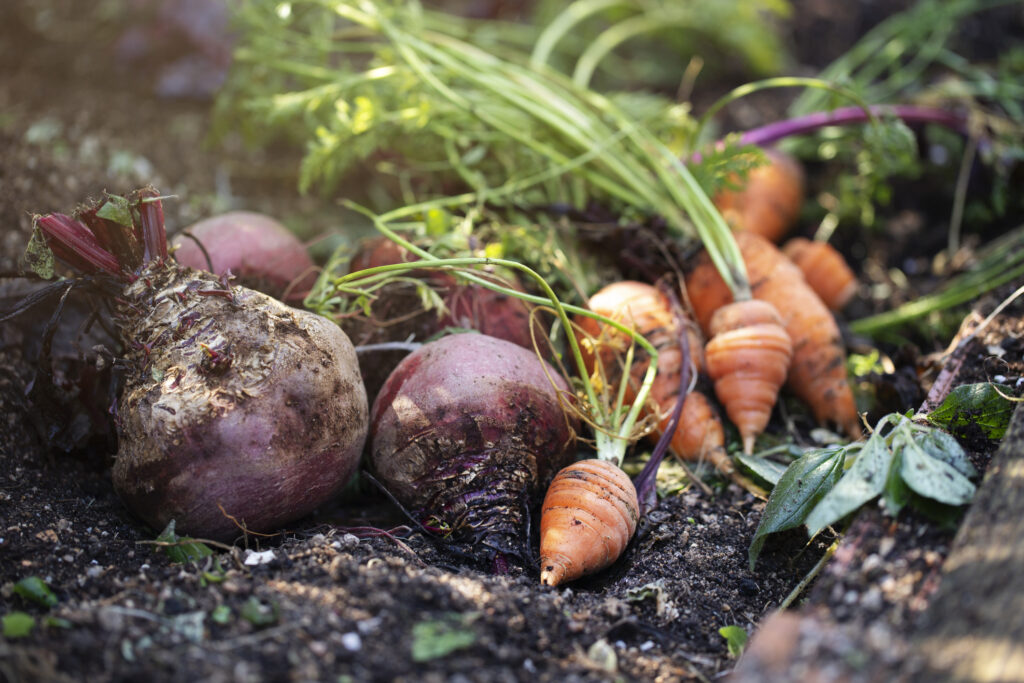 Before we talk about using season extenders, let's take a moment to think about where you grow the vegetables you want to keep producing in the colder months. Here are some ways to use your garden's location to your advantage:
Late summer or fall crops should be planted in a spot with southern exposure so that you can maximize the amount of sunlight that they get each day.
Look for areas of your garden that get as much sun as possible; the sun's strength is considerably reduced in the colder months.
A house wall can provide protection from winds and also absorb warmth from the sun which is then reflected back upon plants. At night, this warmth from the house can also help protect against mild frosts.
Find out which direction the prevailing wind comes from, as this produces a significant wind chill effect. Buildings, fencing, and hedges can all provide protection that you can take advantage of.
Avoid growing crops at the bottom of slopes, hills, or low-lying spots that can develop frost pockets during cold nights.
6 Ways to Protect Plants From Colder Weather
Cold Frames
Cold frames retain heat and protect plants from the wind, which means that they can be used to extend the growing season by a couple of weeks. Try growing lettuces and other salad leaves in them or use them as protection against overwintering plants that take longer to mature.
Cold frames can be purchased as premade structures—constructed from timber and plastic—or you can create your own by covering a wooden frame with a solid sheet of plastic or glass. It will need to have a hinge or sliding lid so that you can open it for ventilation to prevent your plants from cooking during unusually warm days.
If you have high-sided raised beds with low-growing plants, a sheet of glass on top can be used to construct a temporary cold frame in much the same way.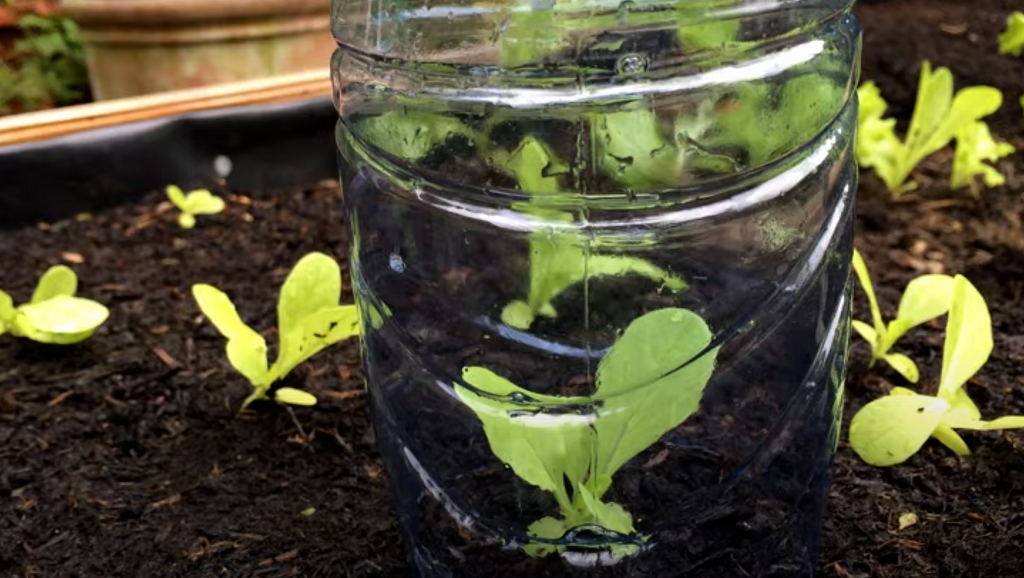 The same principles apply to Victorian-style cloches, which are plastic or glass structures usually used to cover a single valuable plant.
A water jug with its top cut-off can make a great DIY plant protector.
Row Covers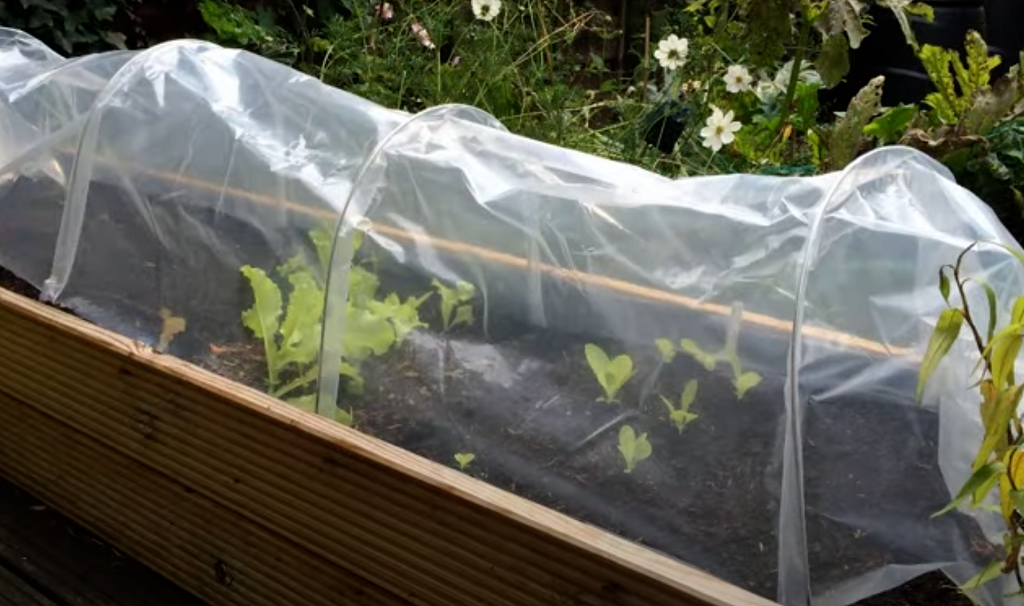 Row covers are transparent protective structures; most are made from heavy plastic or polyethylene sheets held up with metal hoops. As well as being cheaper than cold frames, they are often easier to move to where your plants are situated and can provide them with protection for several weeks. Row covers come in different shapes, sizes, and materials, so it's worth doing some research and deciding on the type that best suits your garden. Look for the following features …
Stability: Flimsy plastic covers can blow away, become distorted, and tear easily. Make sure that they have a sturdy construction and can be pinned down.
Size: Ensure that row covers are wide and tall enough for your crops and that they don't touch the plants' sides or tops when they're fully grown.
Material: With the lower light levels in autumn/winter, it's important to use transparent materials that are clean and will let in lots of light.
Ease of access to water: Row covers need to be easy to remove for watering since they also prevent rain from reaching the plants.
Ventilation: Although you should be able to close the end of your row covers, it is important to allow some air circulation to prevent disease and to stop your plantings from wilting due to heat on clear, sunny days.
Horticultural Fleece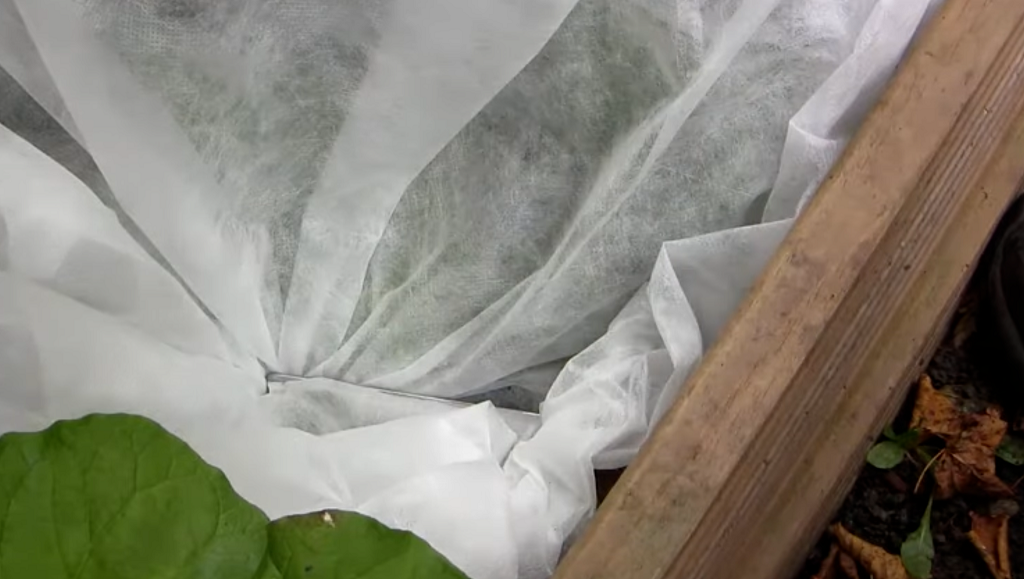 Horticultural fleece can be spread over crops to protect them from the worst of frost and make it easier to remove snow. These covers are made from thin, nonwoven, porous, polypropylene fabric and have the added advantage of letting some moisture through, so there's less of a requirement to remove them and water the crops underneath.
They're easy to set up and are so lightweight that they "float" gently on top of crops, but they do need to be tied down firmly to be kept from being lifted by the wind. They won't give you as much protection as other covers.
Hoop Houses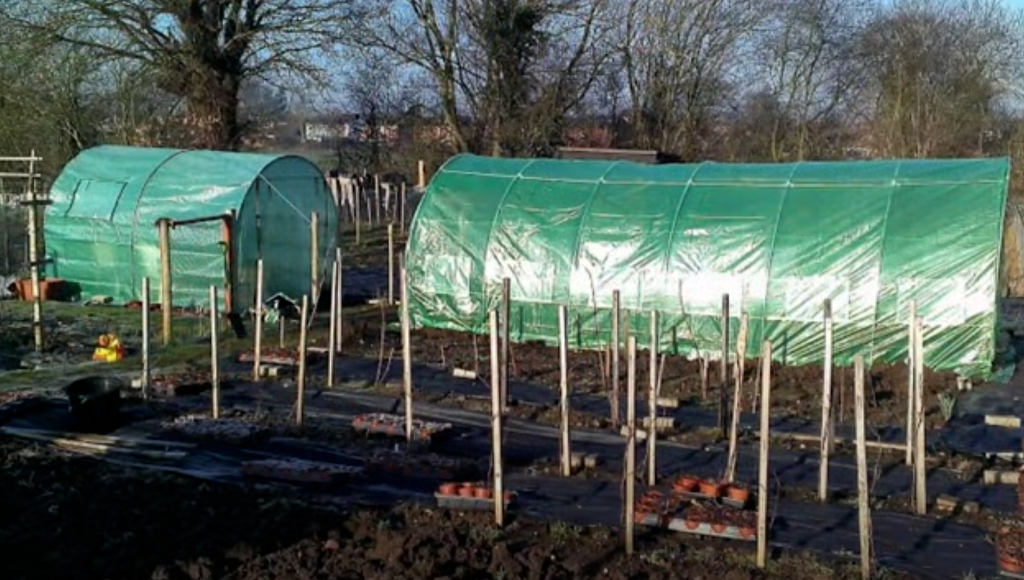 Also called high tunnels or polytunnels, hoop houses are larger, greenhouse-like structures that create an effective microclimate to provide several weeks of extra protection. Inside a hoop house, vegetable beds are usually dug on either side of a central path. The ends of a hoop house can be closed during cold weather and opened during sunny days for ventilation.
Greenhouses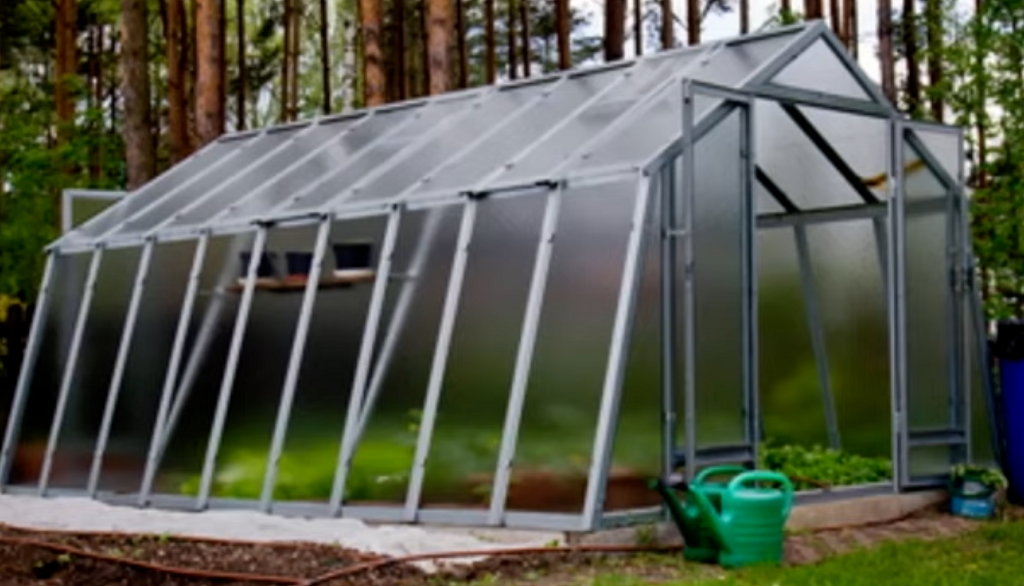 Greenhouses are a bigger investment, constructed from glass or polycarbonate windows. In most areas, an unheated greenhouse will extend the growing season up to 4 weeks; a heated one can lengthen it up to 8 weeks. Be aware that heating a greenhouse comes with a considerable added cost. You also need to keep a close eye on when frost is forecast in order for this to be effective.
Bubble Wrap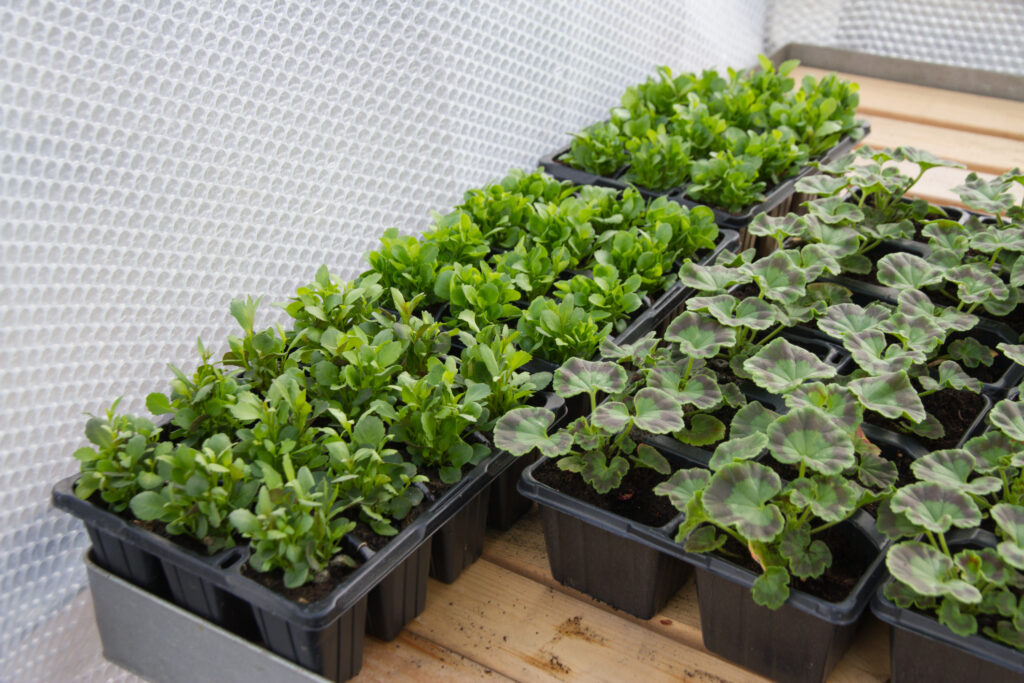 Just as we did with the horticultural fleece, bubble wrap that has been repurposed from packaging materials can be layered over plants to protect them from frost. The bubbles trap air, so it makes a great insulator. Or, use bubble wrap sheets to insulate windows in unheated greenhouses or structures in winter.
There are many ways to keep your garden productive as cold weather approaches! By incorporating one or more of these techniques, you can enjoy fresh and tasty produce right into winter!
Other Recommended Reading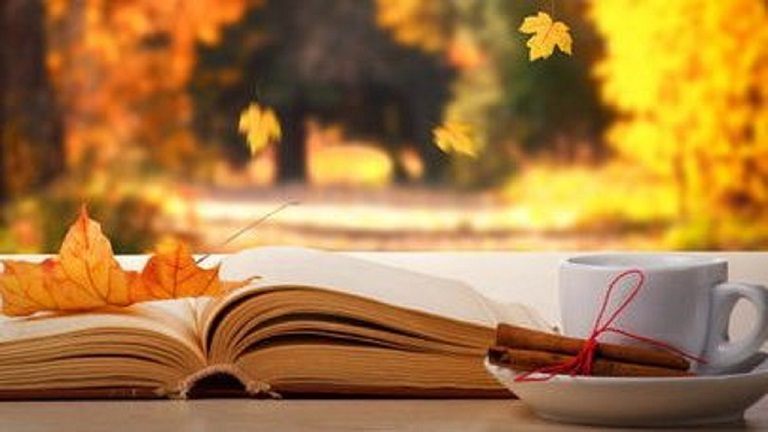 At Jung Seed Co, we strive to be your go-to guide for all your gardening needs. Our YouTube channel Jung Garden Center now includes our new video series All Things Green where our experts provide gardening tips for all levels of gardeners. When you need reliable gardening advice, turn to the trusted experts at Jung.
View our new catalog online or browse our website for all of your gardening favorites. To receive info on new products, exclusive deals, and specials, be sure to sign up for our weekly email. Join our Facebook page, to discuss all things gardening!
Article Author – The Old Farmer's Almanac Editors