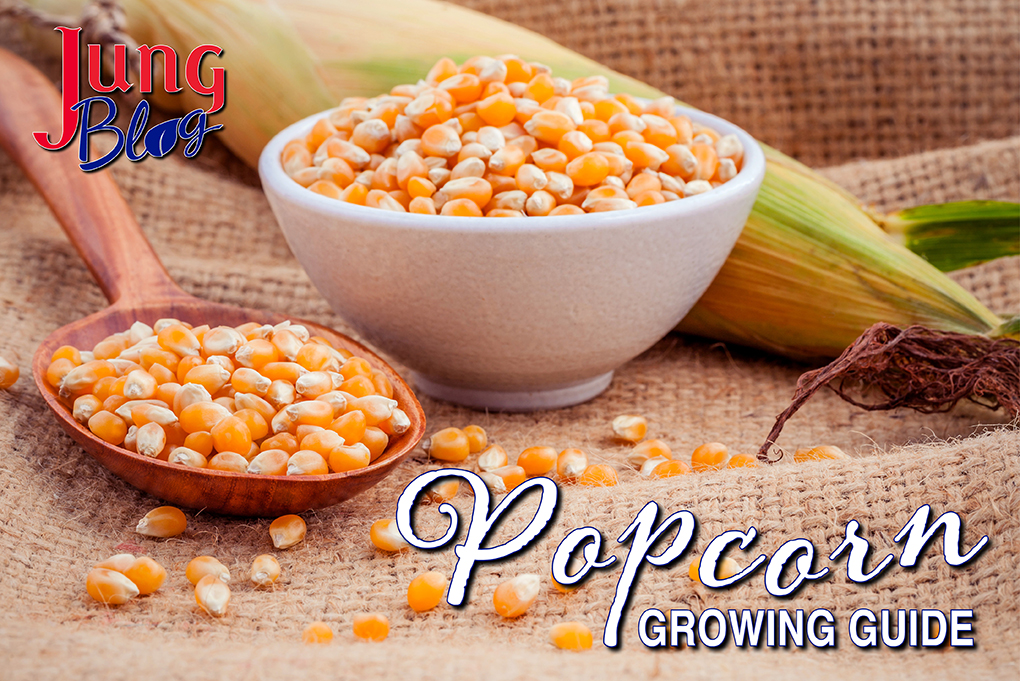 National popcorn day is here, and one of the best ways to enjoy this delicious treat is by growing it in your garden. Jung Seed has several varieties that provide ornamental value and a tasty snack. Today, we'll look at how to grow and harvest popcorn from the garden while examining the unique types you can grow.
What Is Popcorn?
Many of you are familiar with this popular food, but what makes popcorn different than sweet corn? Popcorn is a type of corn with smaller kernels than other corn. Another key difference is their harvest time. Unlike sweet corn, popcorn is left on the plant until the kernels have become hard and dry. At harvest time, the popcorn kernels contain a small amount of moisture that becomes steam when heated, causing the kernels to pop. Excess water causes the popcorn to be chewy, while too little moisture prevents the popping effect.
How Do You Grow Popcorn?
Popcorn is like sweet corn, as it requires the same growing conditions. Here are tips to get you started.
Sow the seeds in mid-May or when the soil is consistently 60°F. Corn requires warm soil to germinate and grow. Cold ground will delay germination or stunt the plants. You can use plastic mulch to quicken the soil warming process. Popcorn will take approx. 85-110 days to mature, but the exact timing depends on the variety and site conditions.
You can sow the seeds ½ inch deep in small hills, each with 3-4 seeds. Allow 18-24 in. between each row. Corn is pollinated by wind, making it crucial to plant in blocks of 4 or more rows for proper pollination.
It's vital to keep popcorn plants separated from other types of corn in the garden. They should be at least 300 ft apart. However, you can stagger the planting times if you don't have the space to separate them. You should plant the popcorn several weeks before the sweet corn to ensure the silk and tassels are produced at different times. Doing so will prevent cross-pollination between the corn.
Keep an eye out for weeds in the early stages of growth. Weeds can be controlled by shallow cultivation with a hoe. As the plant matures, weeds become less concerned because the corn plants shade them.
Corn requires an inch of water per week to grow. If rainfall isn't adequate, you should water the crop once a week. Providing water will keep the plants healthy and reduce pest issues.
You can side-dress the plants with nitrogen when they're about one foot tall. The amount of nitrogen will depend on the row size. Consider getting a soil test before planting to determine your soil needs. Doing so will also help you with growing other food crops.
You should harvest the ears when the kernels feel hard and dry. By this time, the leaves and stalk will have dried completely. After harvest, store the ears in a dry location with ventilation.
Once the drying process is complete, remove the husks from the ear and rub the ears together to strip individual kernels from the corn.
Consider test popping a few kernels to check the quality. Excess moisture will result in chewy kernels, while insufficient moisture prevents popping entirely. If the kernels are too wet, they need more time to dry. If they need moisture, add one tbs of water to one qt of popcorn and wait a few days before popping them. You can store popcorn in airtight containers to preserve the texture and flavor.
Types Of Popcorn
Not all popcorn is alike. This plant comes in many sizes and colors. Here are a few examples: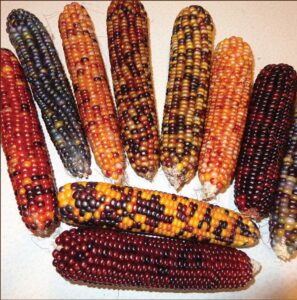 If you need fall decorations, look at Calico. This stunning variety features 5-to-8-inch ears in a range of bold colors. Consider using it on your patio, table, or any place that needs creativity. As fall winds down, use the kernels to make a delicious batch of popcorn.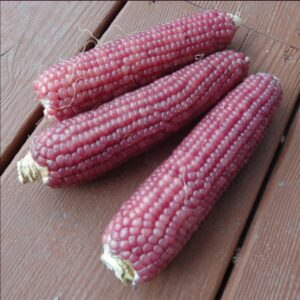 An excellent popcorn for northern gardeners, as the plants mature in 85-95 days. The unique ears blend pink and mauve to create an impressive look. The 5-to-7-inch ears are ideal for fall decorations, followed by popcorn. The strong stalks range from 5 to 7 feet tall, producing 1-2 ears on each plant.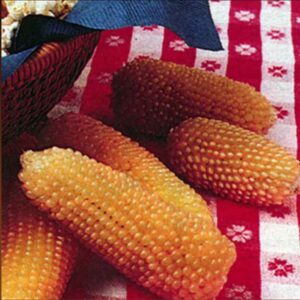 Breeders selected this variety for its medium size kernels that transform into pure white popcorn with a tender center. The 6-to-7-inch ears are produced on vigorous plants with sturdy stems.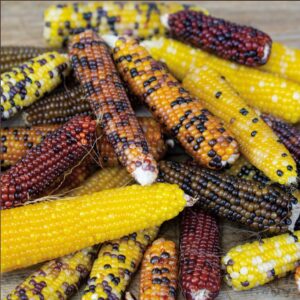 The range of colors is like Calico, but the ears are miniature. At 3 to 5 inches, these ears complement a fall display perfectly, especially when paired with other decorative corn. As a bonus, you may find colored husks on the plant too. You can make the shiny kernels into popcorn as autumn ends.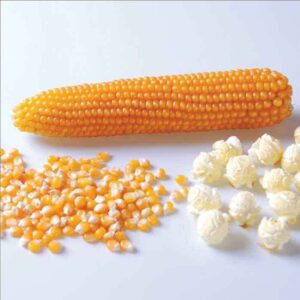 Here's a versatile popcorn with large golden-orange ears. The large, round kernels can make caramel corn, candy, or regular popcorn. This variety is an excellent grower and is resistant to several diseases, including Goss's Wilt, Common Rust, Northern Corn Leaf Blight, and Gray Leaf Spot.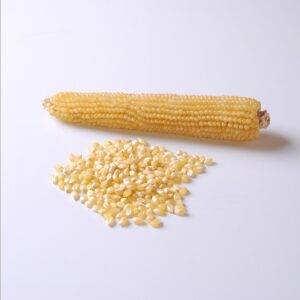 The yield of Robust white is sure to impress, as the strong stems produce a large and robust ear that is excellent for popcorn. The white kernels are tender and have consistently good quality.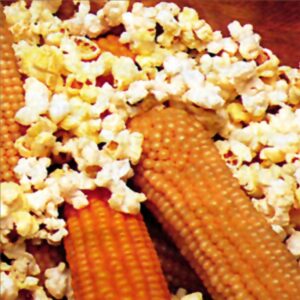 The kernels of Robust yellow are known for their crisp, tender, and fluffy popcorn. The strong stalks often produce double ears, which add to the overall yield—an adaptable plant for northern gardeners.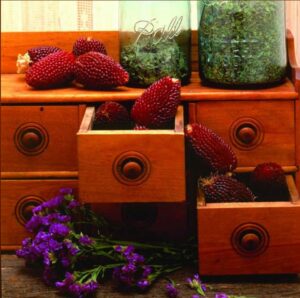 This plant produces cute ears that resemble strawberries. The 2-inch, dark red ears are perfect for decorating a table or popping. You may combine this corn with other decorative ears to create a beautiful autumn display. The stalks grow to about 4 ft tall.

Growing popcorn is a fun and unique way to learn about plants while reaping the benefits of a tasty, successful harvest.
Other Reading Recommendations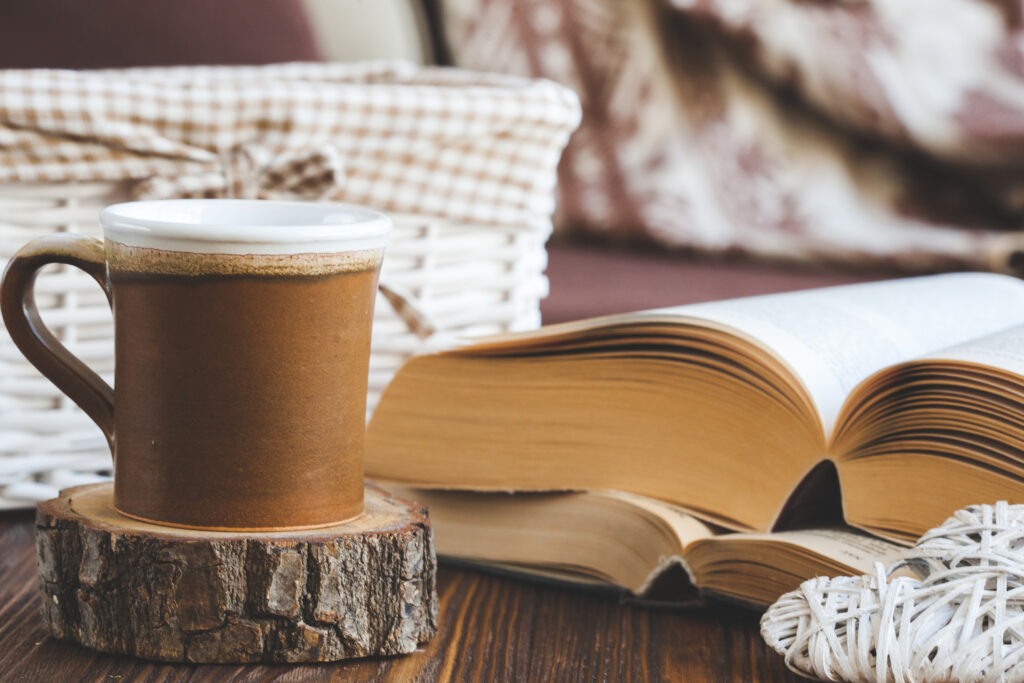 At Jung Seed Co, we strive to be your go-to guide for all your gardening needs. Our YouTube channel Jung Garden Center now includes our new video series All Things Green where our experts provide gardening tips for all levels of gardeners. When you need reliable gardening advice, turn to the trusted experts at Jung.
View our new catalog online or browse our website for all of your gardening favorites. To receive info on new products, exclusive deals, and specials, be sure to sign up for our weekly email. Join our Facebook page, to discuss all things gardening!
About the Author:  Matthew Olson is a professional horticulturist and garden writer.   He has a bachelor's degree in horticulture from UW-River Falls and is a certified professional with the Minnesota Nursery and Landscape Association.  His enthusiasm for plants and the outdoors brought him to the green industry.  He regularly writes articles about gardening for both gardeners and industry professionals.  He can be reached at matt@mattolsonhorticulture.com.