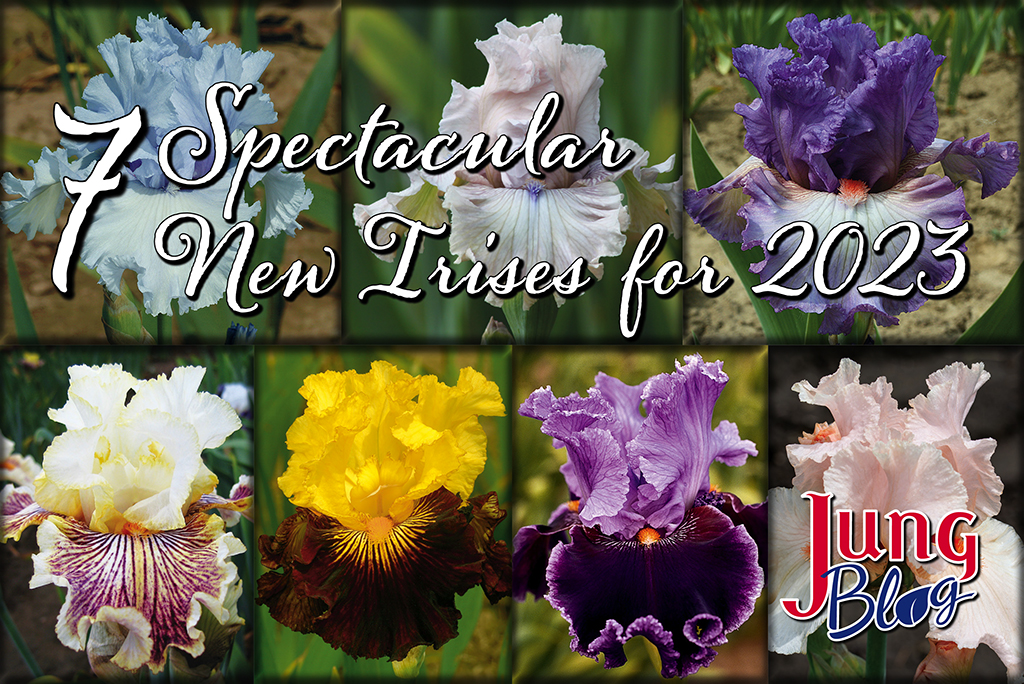 German Bearded Iris, scientifically known as Iris germanica, is a magnificent and highly sought-after flower. Renowned for its breathtaking beauty, this perennial plant boasts large, vibrant blooms in a myriad of colors, ranging from delicate pastels to bold, saturated hues. The distinguishing feature of the German Bearded Iris is its "beard," a row of fuzzy, elongated petals that adds an intriguing touch to its already enchanting appearance. With their elegant form and captivating fragrance, German Bearded Iris flowers are not only a favorite among garden enthusiasts but also a popular choice for stunning floral arrangements and bouquets.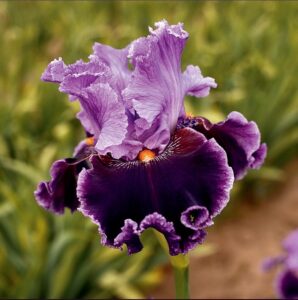 About Town is a vigorous, well-branched variety that produces bicolor flowers that are stunning. The ruffled, velvety red-violet falls have a silvery mauve edge that perfectly matches the standards with bright orange beards punctuating the centers. Early midseason. Grow up to 40 inches. Zones: 3 to 9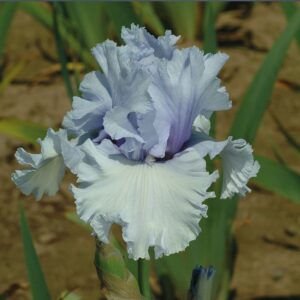 Cafe Bleu has light blue standards that are just a shade darker than the falls. Blooms are lightly fragrant. Midseason and rebloom. Grows up to 38 inches. Zones: 3 to 9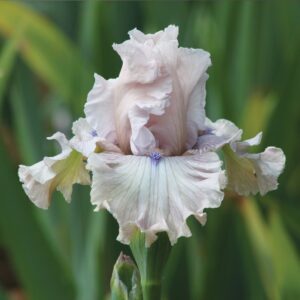 Friendly Advice has exquisite flowers that blend tones of pink, lavender, lilac, and white in a lovely combination. Blooms mid to late season. Grows up to 39 inches. Zones: 3 to 9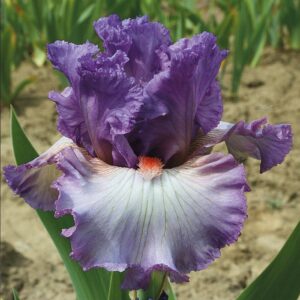 Imbroglio is a charming reverse bicolor Iris with laced, violet standards blush and rose on the midribs. The falls have a matching border and fade to near white at the center. The white beards are tipped with coral for added appeal. Mid to late season. Grows up to 27 inches. Zones: 3 to 9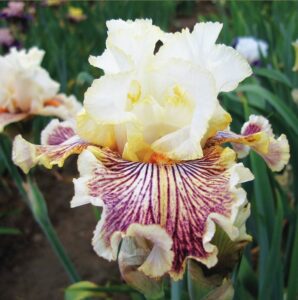 Insaniac, winner of the Wister Medal in 2019, has white standards accented with yellow and heavily ruffled white falls that are veined and sprinkled with burgundy. Yellow tones peek through the veining and coordinate with the standards. This is a vigorous variety that readily multiplies. Blooms midseason. Grows up to 33 inches. Zones: 3 to 9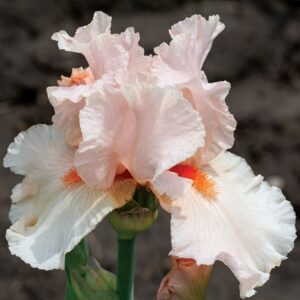 October Splendor has ruffled blooms of delicate pink accented with orange beards, and saturated with fragrance. Very floriferous. Midseason and rebloom. Grows up to 28 inches. Zones: 3 to 9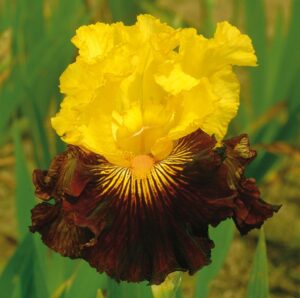 Bright lemon yellow standards extend into the deep burgundy falls in a starburst pattern. Very bold and quite eye-catching. Blooms early to midseason. Grows up to 40 inches. Zones: 3 to 9

German Bearded Iris flowers are a captivating addition to any garden or floral display. To ensure their success, it is important to plant them in well-drained soil and provide fertile conditions. Proper spacing and shallow planting of rhizomes are essential for optimal growth. In colder regions, mulching during the first winter aids in their protection. While German Bearded Iris heights may slightly vary, they thrive within USDA Zones 3-9. It's worth noting that some varieties have a genetic inclination to rebloom, which is influenced by factors such as location, climate, and care practices. This adds an extra layer of beauty and interest to these remarkable flowers.
Other Recommended Reading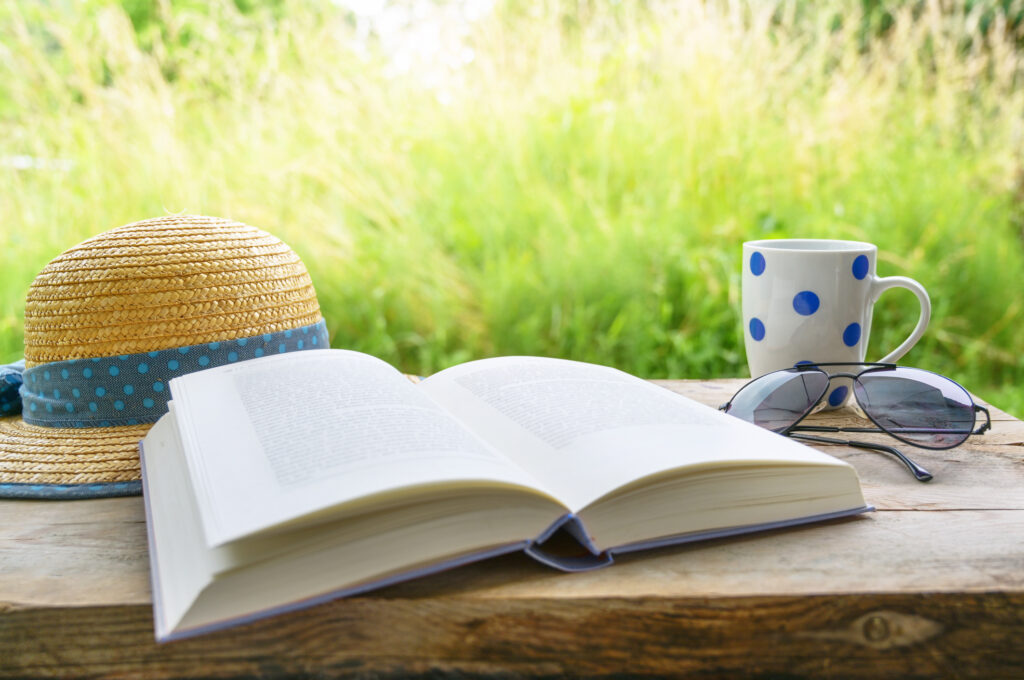 At Jung Seed Co, we strive to be your go-to guide for all your gardening needs. Our YouTube channel The Garden Doctor by Dick Zondag is where he provides gardening tips for all levels of gardeners. When you need reliable gardening advice, turn to the trusted experts at Jung.
View our catalog online or browse our website for all of your gardening favorites. To receive info on new products, exclusive deals, and specials, be sure to sign up for our weekly email. Join our Facebook page, to discuss all things gardening!