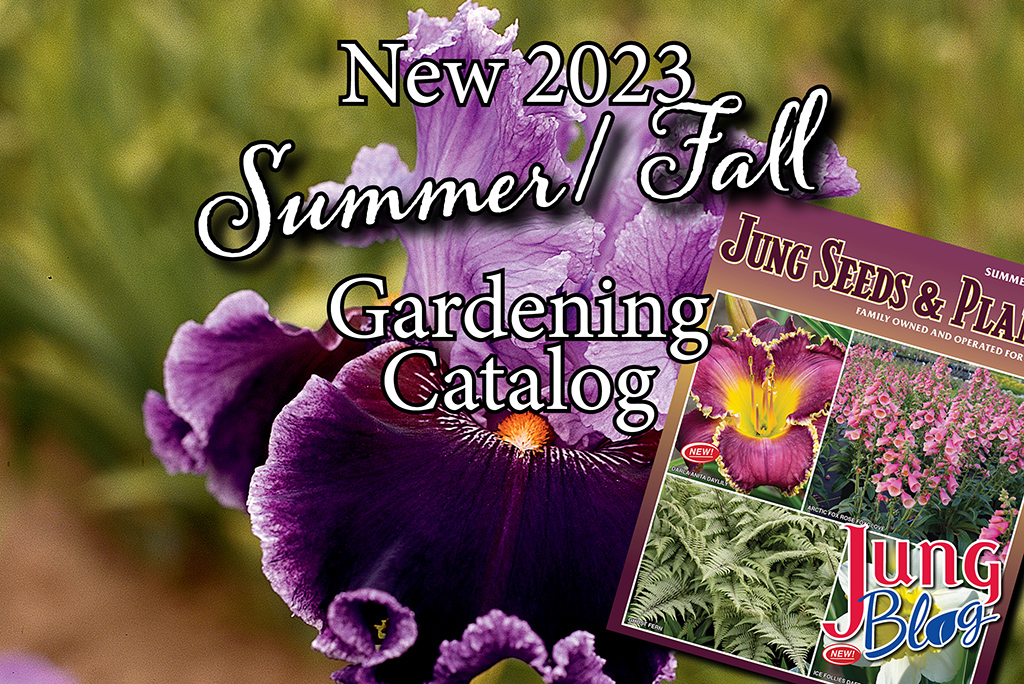 As the warmth of summer settles in and the vibrant colors of spring begin to fade, it's important not to forget that the gardening journey doesn't end there. Summer and fall bring their own unique opportunities to cultivate nature's beauty and harvest a bountiful harvest.
While the scorching sun may pose challenges, it also offers a chance to grow heat-loving plants like tomatoes, peppers, and sunflowers. Embrace the longer days and create an oasis of green with vibrant flowers, cascading vines, and luscious foliage.

And as the leaves start to fall, don't let the fading light dampen your gardening spirit. Utilize the cooler temperatures to plant cool-weather crops such as lettuce, kale, and radishes, extending the joy of gardening well into autumn. So, as the seasons change, remember that the garden is a year-round sanctuary, inviting you to explore the wonders of nature and connect with the rhythm of the earth.
Jung Seed sends out two gardening catalogs per year. The new Summer/Fall Catalog for 2023 has arrived. Whether you are wanting to get started on your summer garden or to start planning for your fall garden, Jung Seed has exciting many new varieties to offer as well as old favorites.
Accent Bulbs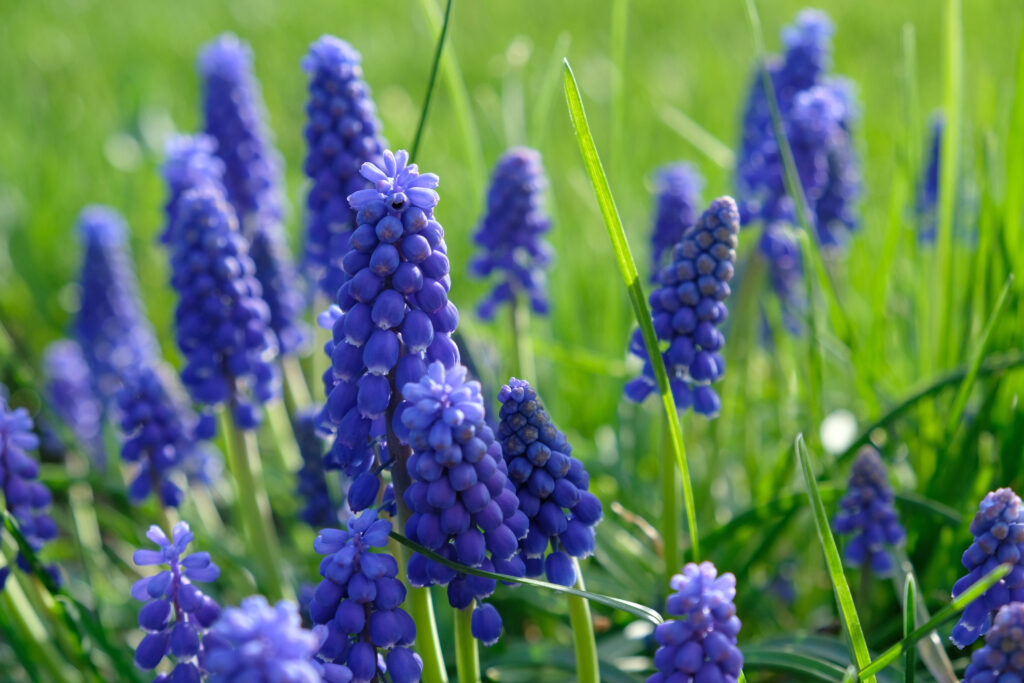 Accent flower bulbs are a delightful addition to any garden or landscape, offering bursts of vibrant colors and unique shapes that captivate the eye. These bulbs are a popular choice among garden enthusiasts for their ability to create stunning focal points, add accents to borders, and infuse charm into various outdoor spaces.
Largest Allium! Huge spheres up to 10″ across are made up of hundreds of violet-purple florets, remaining attractive for up to a month in late spring. Strong stems average 3 feet in height. Adored by bees. A multiple award winner. Ht: 36″. Zones 4 to 8.
Early Bloomer! One of the first bulbs to blossom in the spring, sometimes appearing before the snow has melted. White butterfly-shaped blooms ignore the cold. Ideal for naturalizing. Ht: 4 – 6″. Zones 3 to 9.
Most Popular Colchicum! Lavender-pink double blooms look like waterlilies in the garden. Corms are planted in August and September, after which the flowers shoot up without any leaves, remaining in bloom from September to November. Ht: 6″. Zones 3 to 9.
Daffodils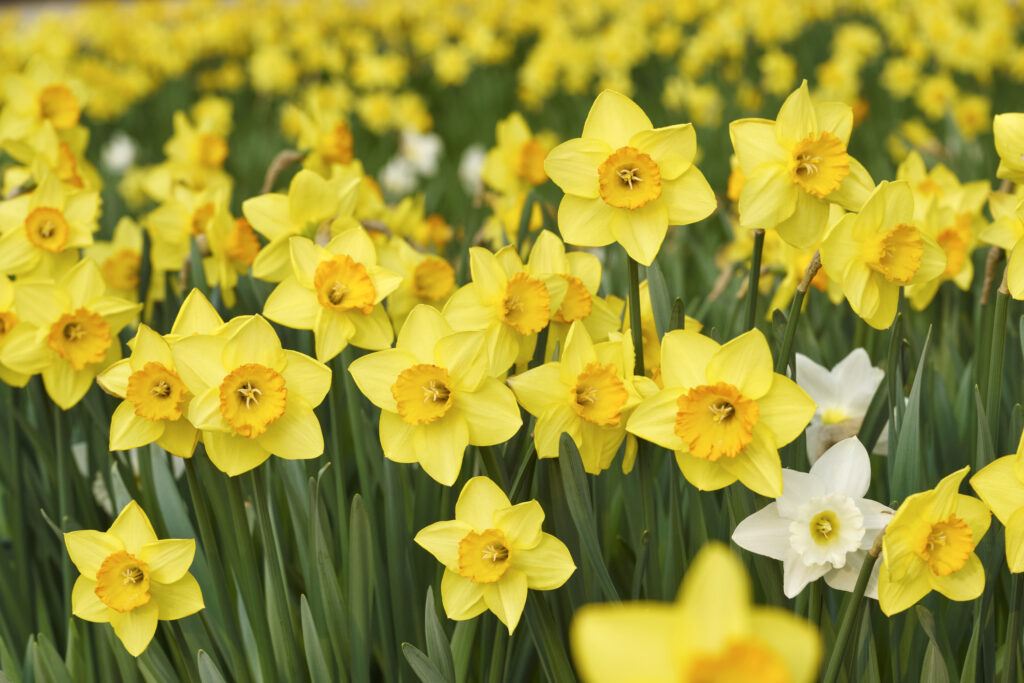 Daffodils, also known as Narcissus, are charming flowers that herald the arrival of spring with their vibrant colors and delicate beauty. These perennial plants belong to the Amaryllidaceae family and are native to Europe, North Africa, and parts of Asia. Daffodils have long been cherished for their cheerful and uplifting presence, often symbolizing rebirth, new beginnings, and hope.
Most Popular Trupet! These huge, golden-yellow trumpets are a sure sign that spring is here. Superb plant vigor keeps them returning every year. Dutch Master blooms early-midseason. Ht: 18″. Zones 3 to 8.
New! Velvety white petals surround a ruffled lemon-yellow cup that matures to creamy white. The blooms of this large-cupped daffodil often measure up to 4″ across. Ice Follies blooms early to mid-spring. Ht: 12-18″. Zones 3 to 8.
1946 Heirloom! Broad, pure white petals are a perfect foil for the vast, disc-shaped, scarlet-red cups. Keeps coming back for years, establishing large clumps. Professor Einstein blooms mid to late season. Ht: 14 – 16″. Zones 3 to 8.
Irises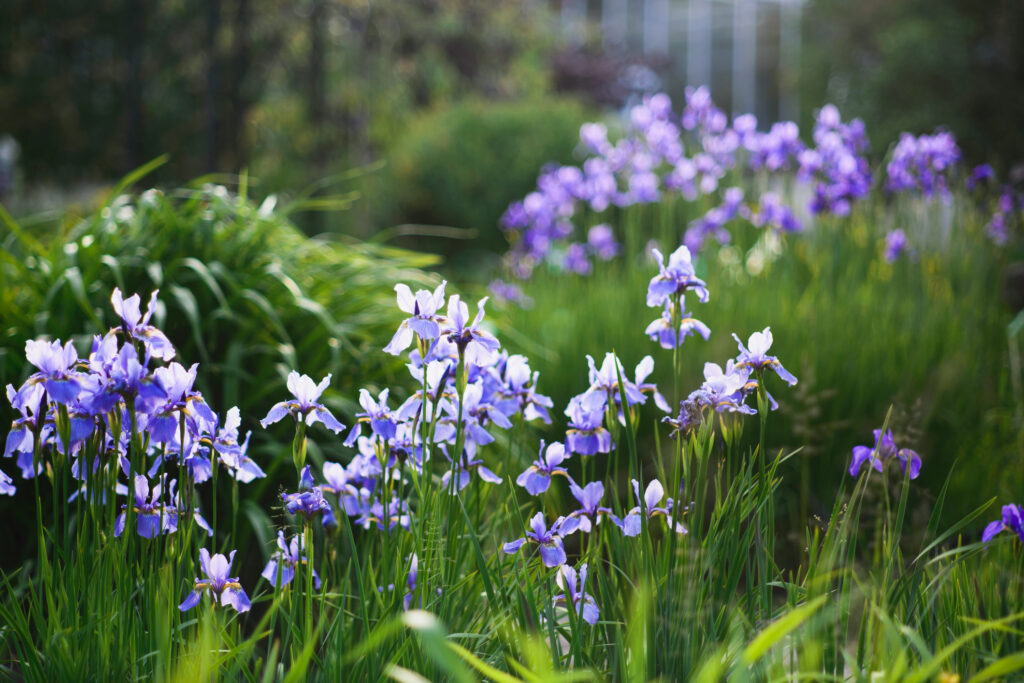 Irises, scientifically known as Iris, are a captivating genus of flowering plants that belong to the Iridaceae family. Renowned for their exquisite beauty and diverse color patterns, irises have long been celebrated by gardeners, artists, and flower enthusiasts alike. With over 300 species distributed across the globe, these perennial plants are found in a wide range of habitats, from temperate regions to arid deserts.
Darkest German Bearded! Wister Medal 1995, Dykes Medal 1996. Heralded as one of the darkest iris, this nearly black iris has beautifully shaped blooms with flaring falls. A strong grower with excellent habits. Before The Storm blooms late season. Ht: 36″. Zones 3 to 9.
New Reblooming! Ruffled blooms are delicate pink accented with orange beards and saturated with fragrance. Very floriferous. October Splendor blooms midseason and reblooms. Ht: 28″. Zones 3 to 9.
New! Bright lemon yellow standards extend into the deep burgundy falls in a starburst pattern. Very bold and quite eye-catching. Pirate Ahoy blooms early to midseason. Ht: 36″. Zones 3 to 9.
Lilies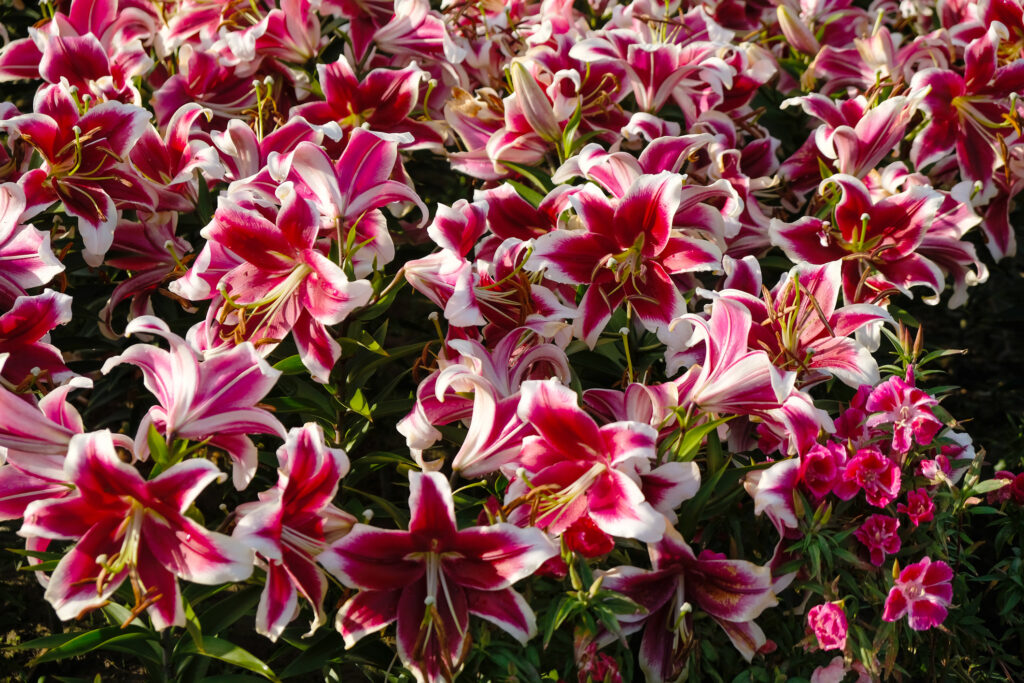 Lilies, with their exquisite beauty and captivating fragrance, have long been cherished as one of nature's most enchanting floral treasures. Belonging to the genus Lilium, these elegant flowers are renowned for their striking appearance and diverse range of colors and forms.
Most Popular White Lily! These large, fragrant lilies present a spectacular performance in July and August. They are hardy, vigorous, and disease free. Plant them in a sunny to lightly shaded location with good drainage. Abundant 8 to 10-inch blooms are unsurpassed in size, beauty, and fragrance. Ht 36 to 48″. Zones 4 to 8.
Heirloom Favorite! The charming lemon-yellow flowers have graceful Turks-cap form, each bloom generously sprinkled with maroon spots. Stems can bear 20 or more flowers. Ht: 36 to 44″. Zones 3 to 8.
New! A high bud count keeps this daylily flowering for a long time. Plus, it has the tendency to rebloom! Its ornate blooms, up to 7″ across, are a violet-lavender blend edged with a broad band of tightly crimped gold edges. Well-branched plants are quite vigorous with foliage that often remains green in warmer climates. Darla Anita blooms early to midseason. Ht: 28-32″. Zones 3 to 9.
Peonies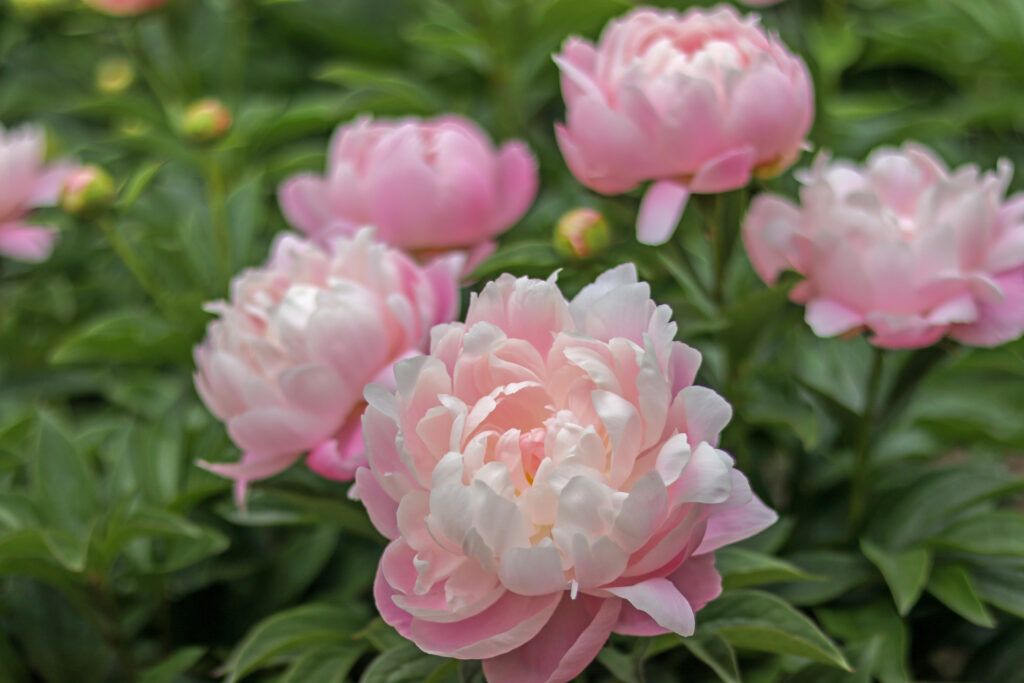 Peonies, often hailed as the "queen of flowers," are captivating ornamental plants that have enthralled gardeners and flower enthusiasts for centuries. These exquisite blossoms belong to the Paeonia genus, which encompasses a diverse array of herbaceous and woody perennial species. Renowned for their breathtaking beauty, peonies have become beloved fixtures in gardens, bouquets, and floral arrangements worldwide.
Rare! A rare double form of the fernleaf peony. Full flowers are displayed against unusual feathery, bright green, needle-like foliage. Although slow growing, the extra wait is well worth it. Flowers in May and early June. Ht: 15-20″. Zones 3-8.
1856 Heirloom! Creamy white, double blooms have phenomenal fragrance and are produced in abundance. Noted for its excellent garden habit and strong stems, the shrub-like plants look nice even when not in bloom. Flowers early. Ht: 30 – 36″. Zones 3 to 8.
American Peony Society Gold Medal Winner! Brilliant non-fading blooms of fuchsia-red. The big double flowers are prized for their color intensity. Strong stems stay erect under the weight of the blooms. One of the best red peonies for southern climates. Flowers midseason. Ht: 36″. Zones 3 to 8.
Tulips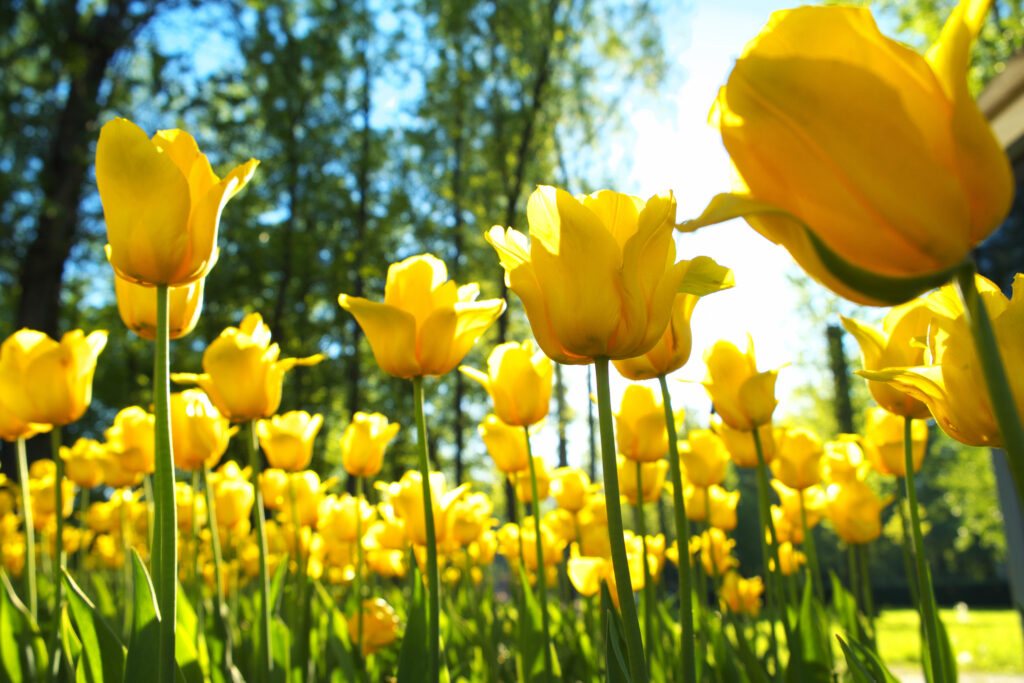 Tulips belong to the genus Tulipa and are part of the Liliaceae family. Known for their bulbous structure, tulips emerge from the ground as stunning blossoms, adorning gardens, parks, and landscapes with their graceful presence. With an extensive range of hues, from striking reds and yellows to soft pinks and purples, tulips offer a kaleidoscope of colors that instantly brighten any environment.
New! Something unique for your cut flower bouquets. Lightly fragrant, the flowers are a lovely blend of apricot and pink, feathered with bits of green and yellow, maturing to an almost solid pink. Apricot Parrot blooms in late spring. Ht: 18″. Zones 3 to 8.
Rare! Every tulip connoisseur will want to add this rare, exquisite beauty to their collection. The blooms of snow white open to reveal a brilliant steel blue base. Blue Star blooms in late April and May. They grow only 3 – 4″ tall, so place them at the front of the border or rock garden where they won't be missed. Zones 4 to 8.
Unique Color! A unique color for a tulip, double blooms are a glowing shade of brownish orange with hints of gold and yellow. Sure to be a standout in your yard. Brownie blooms early in the tulip season and forces well. Ht: 5″. Zones 3 to 7.
Garden Helpers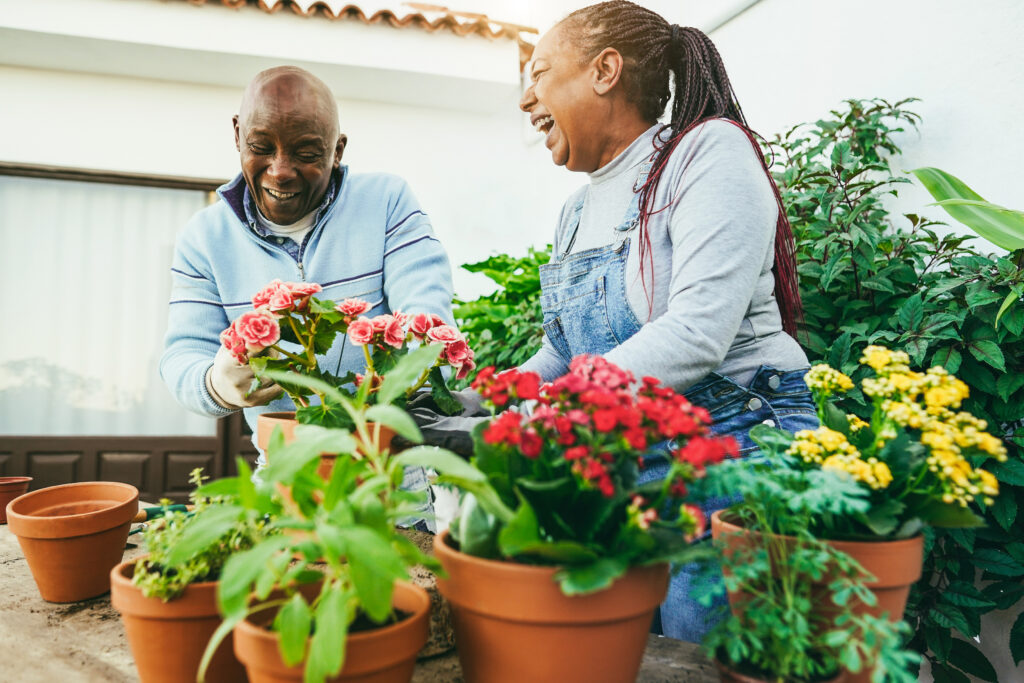 You will need a variety of gardening supplies depending on the type of plants you're growing, your gardening goals, and the size of your garden. It's always a good idea to start with the basics and gradually expand your collection of tools and supplies as you gain experience and explore different gardening techniques.
All the benefits – none of the smell! Safe for use around kids and pets. Derived from aerobically composted chicken manure, this 2-4-3 slow-release, non-burning plant food is rich in calcium, humates, carbohydrates, and trace minerals that naturally promote soil and plant health. Perfect for lawns, vegetable and flower gardens, containers, and more. Mix in soil when potting or topdress and water in.
Reduces strain on back and knees. Wheels allow you to roll along while you work. The base tilts forwards and sideways so you can reach in any direction. Comfort is further enhanced with a contoured seat that adjusts in height and rolling wheels. Has a 250-pound weight capacity.
This tool grabs weeds and grass by the crown and pulls them out. Weeds get stuck in the teeth so you remove and clean up with one action. Aerates the soil at the same time to promote root growth and water penetration. The comfortable, ergonomic handle has a screw end so a handle extension can be added. Made of steel and plated with rust-resistant zinc for a lifetime of use.
Other Recommended Reading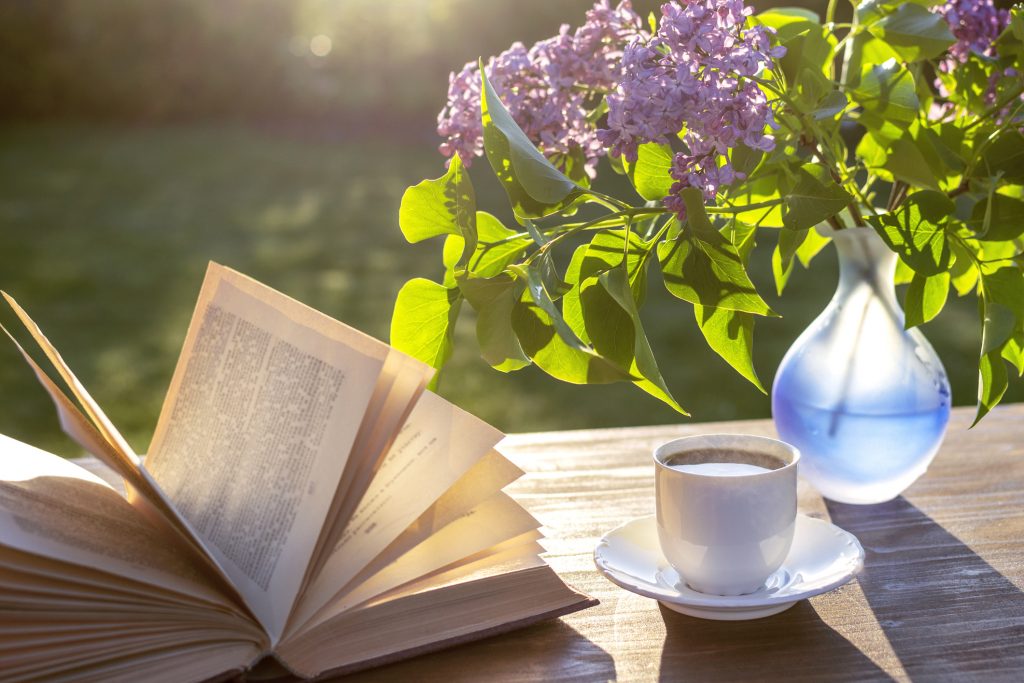 At Jung Seed Co, we strive to be your go-to guide for all your gardening needs. Our YouTube channel The Garden Doctor by Dick Zondag is where he provides gardening tips for all levels of gardeners. When you need reliable gardening advice, turn to the trusted experts at Jung.
If you are in the Wisconsin area, please visit us at one of our Jung Garden Center locations for all your gardening needs. Otherwise, you can browse our website. To receive info on new products, exclusive deals, and specials, be sure to sign up for our weekly email. Join our Facebook page, to discuss all things gardening!